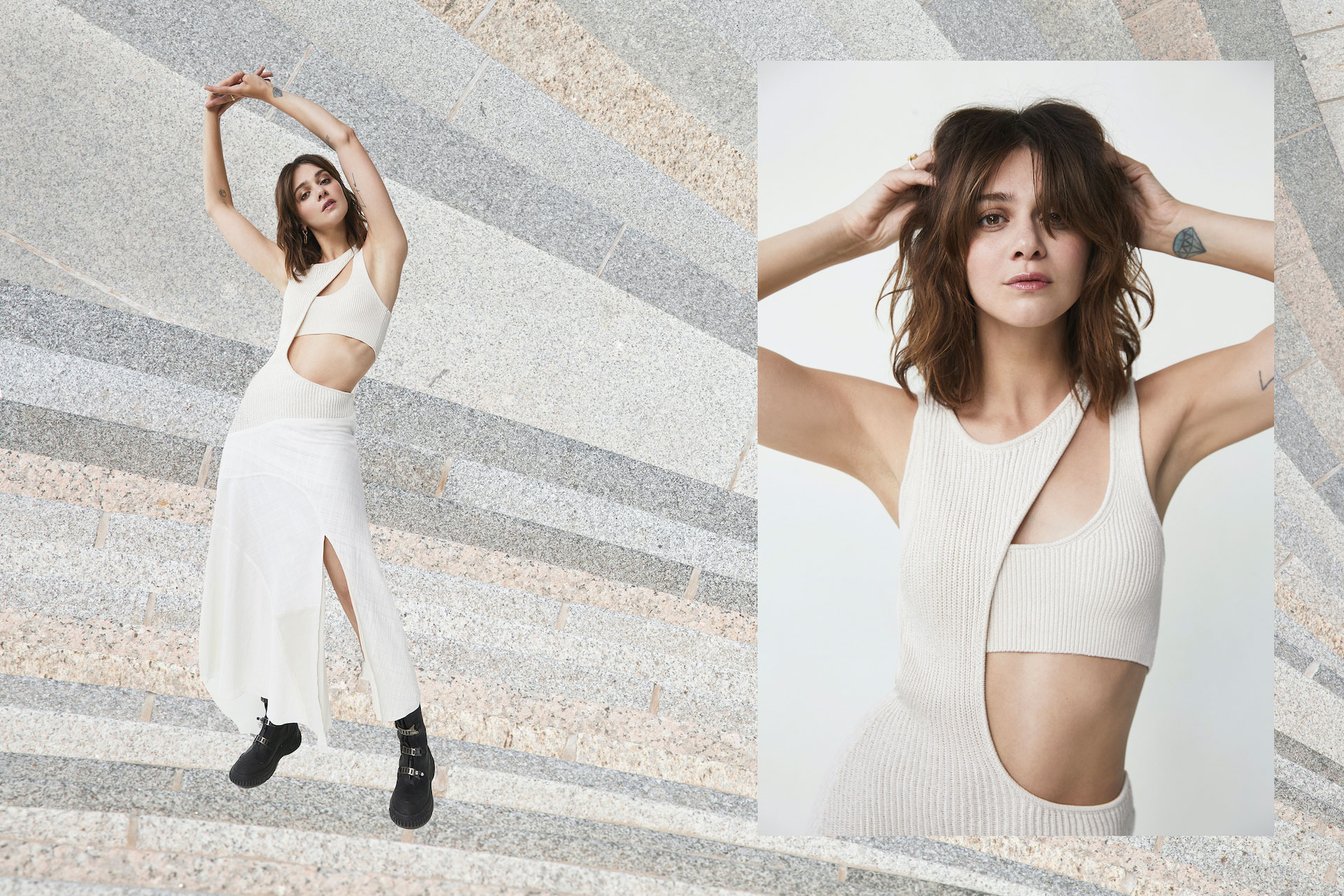 Take a Look Inside C&TH's July/August 'Regeneration' Issue with Emma Appleton
All about sustainability
For its July/August 2022 sustainability special, Country & Town House presents the 'Regeneration' issue. It drops on subscribers' doorsteps on Friday 8 July, and is available on newsstands from Wednesday 13 July.
Want to make sure you get your new issue before anyone else? Subscribe to Country & Town House here.
Inside the Regeneration Issue You'll Find…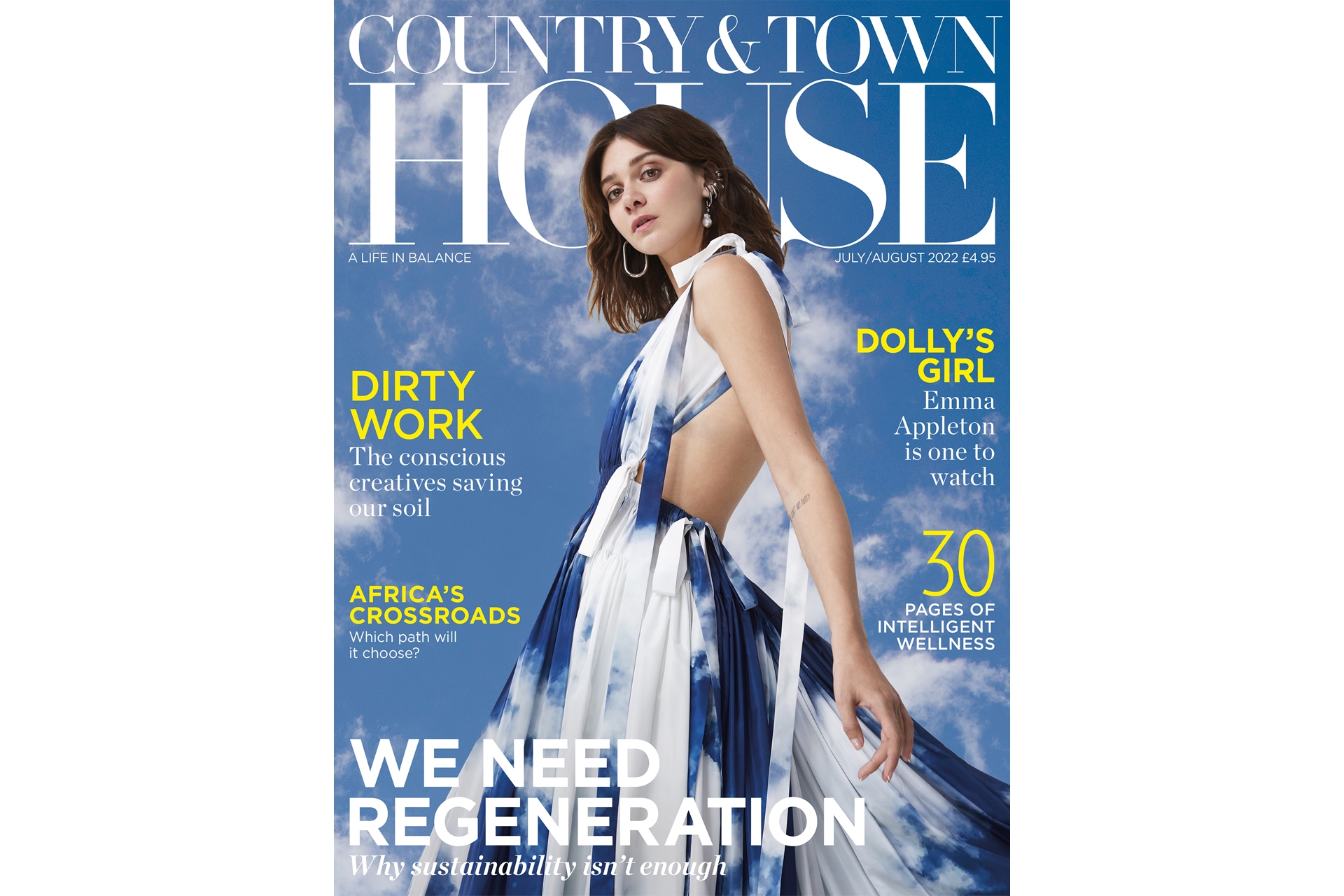 All About Emma: Sagal Mohammed gets to know girl-of-the-moment, Emma Appleton.
God Save the Earth: How the regenerative farming movement has become the new rock 'n' roll, attracting conscious creatives who want to make a difference. Supermodel Mandy Lieu talks to Amy Wakeham about her plans for Ewhurst Park; conservation expert Jake Fiennes explains why his job is the best in the world; Ben Goldsmith outlines how the new government guidelines can make a difference for planet and people; and Arizona Muse argues that we need to give as much consideration to where our fashion comes from as we do to our food.
The Regeneration Guide: Looking for rest and renewal? Dip into the best in intelligent wellness and emerge refreshed with C&TH's spa guide 2022, edited by Daisy Finer, and featuring reviews by the likes of Clover Stroud, Anna Pasternak and Harriet Compston. Plus, meet the wellness A-team guaranteed to get you back in tip-top shape, both mentally and physically.
Africa's Existential Choice: Kaddu Sebunya of the African Wildlife Foundation on why the continent holds the key to halting climate change and environmental destruction.
Let There Be Light: A new platform has ambitions of transforming the lives of hundreds of thousands of people by showing them pathways to 'light'. But it's not as woo-woo as it sounds, says Lucy Cleland.
The Critical Crafts List: We all know about endangered species, but do we know enough about our endangered crafts? With over 50 on the critical list, and some like the making of traditional lacrosse sticks already extinct, Charlotte Metcalf issues a clarion call to resuscitate our crafts.
Wet & Wild: Caiti Grove heads to Estonia to discover a Scandi-esque landscape of serene wilderness, secretive peat bogs and rejuvenating sauna culture.
In Search of Eden: Does Cornwall hold the key to a new era of regenerative tourism? Rebecca Cox asks Sir Tim Smit, founder of the Eden Project, for his insight.
Better Together: Make lasting memories in these wonderfully welcoming, family-friendly destinations. 
Let's Move To: Newbury – Anna Tyzack heads to Berkshire to find eco-homes within easy reach of London.
READ MORE:
Laura Haddock: The Jewel in the Crown / Found In Translation: Ten Percent's Fola Evans-Akingbola