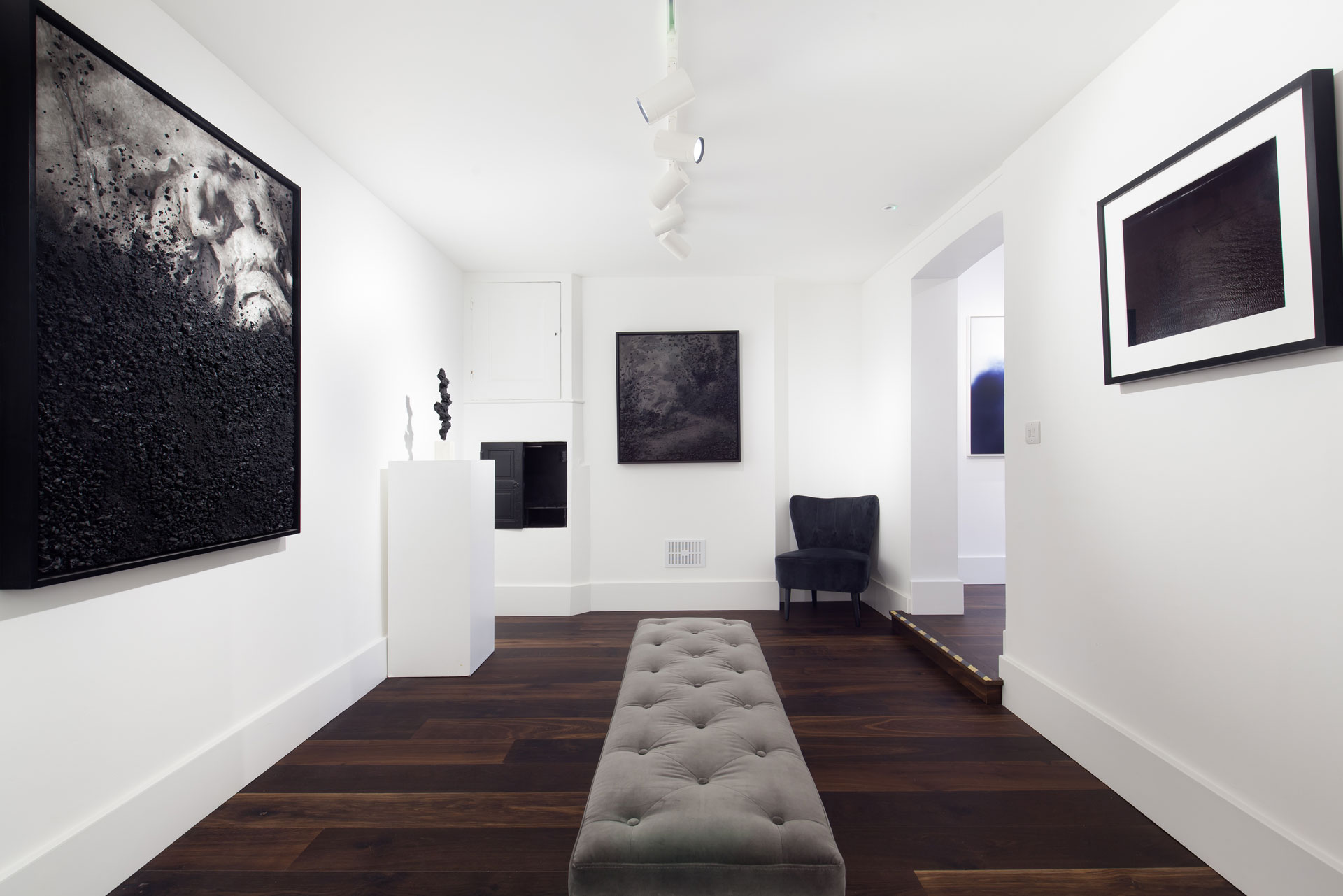 Dellasposa Gallery: What's On in 2020?
---
In partnership with Dellasposa Gallery
What to see online and offline at Julian and Jessica Phillimore's Bayswater gallery…
The art world has been deeply affected by the pandemic-induced lockdown. Yet all over the globe we're seeing examples of galleries defying the odds and coming out stronger, finding innovative ways to thrive in the new normal.
One of these is Dellasposa Gallery, an art gallery and platform specialising in contemporary art, Modern Masters and art advisory. Julian and Jessica Phillimore launched the gallery in Bayswater in 2018, and it's been a whirlwind few years since: running artistic salons, events and exhibitions, and even getting married this month.
Partners in life and work
In opening Dellasposa Gallery, their objective was to open the art world up to the mainstream. Diversity is also key: by showcasing the work of many different artistic voices – both in the Dellasposa Gallery itself and at internationally renowned art fairs – Jessica and Julian are 'doing their damnedest' to affect change in an industry that has yet to fully examine and confront its inherent intersectional issues.
As the pair are met with different challenges and opportunities in the wake of Covid-19, they'll be using their gallery as a force for creative expression through new initiatives. 'Culture is created in a gallery, not just in the artist's studio,' says Jessica. 'The culture created within a gallery is not only between the artworks hung alongside each other in discourse, but also in the people that come and view the work. The gallery has seen fewer visitors, but we are so thrilled with the reception from our online viewing room and our digital engagement.' Below we highlight some of these initiatives.
Art in aid
Undertaking projects which help others has always been important to Jessica and Julian, and – like so many others – their current focus is on the NHS. The gallery is raising funds for NHS Charities Together, with 25 percent of the profits from a series of small artworks by Alexander James Hamilton going to the charity. 'It dawned upon me as I was opening the gallery that I'm acutely aware as a business owner and gallerist that I do have a responsibility,' says Jessica. 'Now, in the face of the current crisis, we are taking a stand on this new and unprecedented issue. We are just two people, but if we can make a difference, we will try our hardest to.'
She adds: 'We also work hard on readdressing the imbalance of representation in the art world by highlighting the achievements of women artists, and artists from other minority groups that need a greater voice and presence in our culture.'
Online
Dellasposa has launched a digital exhibition space where visitors to the website can explore and collect works from curated online exhibitions. 'The art world as we know it is evaporating into pixels; our most revered paintings, pastels, collages, sculptures, settling onto the screens of digital viewers around the globe,' Jessica observes.
Private art collections
The gallery has launched EDITIONS, offering art lovers the opportunity to add to – or start – their own collections with a range of striking prints. 'Spending more time at home has certainly ignited a refreshed love of the arts within the home space,' says Jessica. 'As a nation, we have suddenly developed a keen awareness of our bare walls and are looking to art galleries, specialists and curators to help to fill this space, giving our homes a sense of personality.' The EDITIONS collection of prints provides the perfect opportunity to purchase prints of blue-chip artists' work at competitive prices, including that of Tracey Emin, Dean Fox, Tahnee Lonsdale, Alicia Paz and Cleon Paterson.
In the gallery
The next milestone for Dellasposa is its first physical exhibition since lockdown was imposed. Although the gallery has been open by appointment in recent weeks, Julian and Jessica hope to welcome more visitors in safely as the lockdown measures ease to help celebrate the launch of Tales from the Colony Rooms: Art and Bohemia (15 September – 18 December). The group exhibition – which features the work of some of the 20th century's most highly regarded artists – will comprise a journey through post-war Soho as the gallery itself is transformed into the infamous private members' club for the socialites of mid-Century London. This is in honour of the tenth anniversary of its closure.
As Dellasposa Gallery moves into its new chapter in the wake of the pandemic, so do Jessica and Julian. No matter how the new art world will look, at the heart of Dellasposa lies the warmth of personality, the buzz of conversation and a wholehearted devotion to art, artists and art lovers – on or offline.