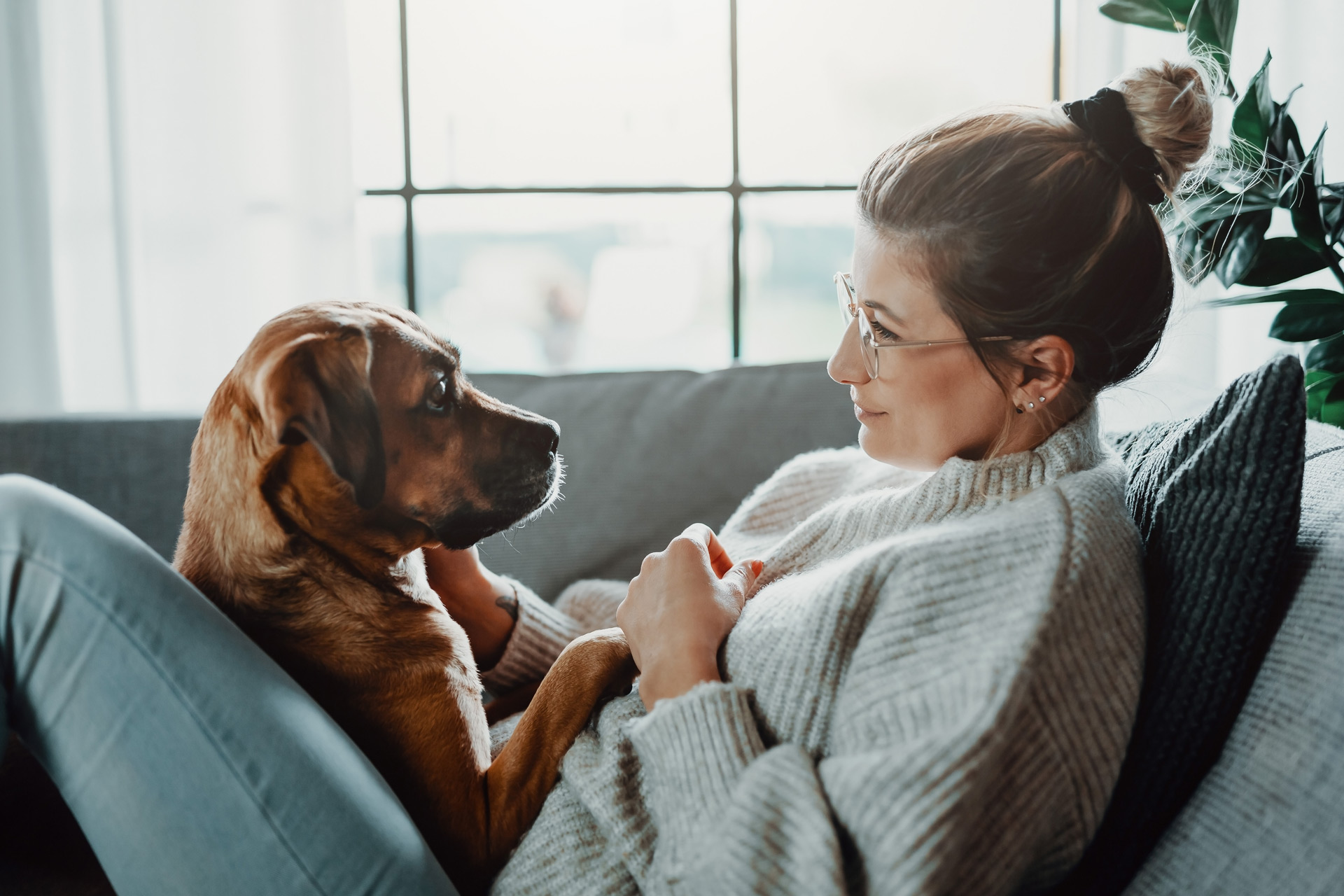 How To Avoid Pet Separation Anxiety Post-Lockdown
---
Natural Instinct's Kirsten Dillon tells us how best to avoid pet separation anxiety
Whilst the lifting of lockdown restrictions is welcome news to us humans, a great number of dogs are feeling differently. For almost a year, we've been subjected to our homes – a dream for dogs, who naturally value companionship. Now, as we (slowly) make a return to normality, from travelling to the office to spending more time socialising outdoors, it's worth checking in on your beloved furry friend. 
The BBC reported that 'a total of 3.2 million households in the UK have acquired a pet since the start of the pandemic, according to the Pet Food Manufacturers' Association.' But with so many animals born and adopted during lockdown, there is bound to be a number of difficulties faced as our lifestyles change – in particular, separation related behaviours.
'There are a number of reasons why dogs may develop separation anxiety, but the most common is that they never learn that it's OK to be on their own,' states animal welfare charity Dogs Trust. 'That may sound strange, but dogs are a naturally social species, and it is 'normal' for them to retain contact with their social group. They need to specifically learn that being alone is an OK part of their daily routine.' Just like humans, dogs need time to adjust – but how can we ease the process?
'One of the positives to come out of lockdown is that dog owners have an increased understanding of their pet's behaviours and needs,' says Kirsten Dillon, animal behaviourist and canine specialist at Natural Instinct. But, 'three quarters of dog owners (77 per cent) fear their pets will feel lonely and experience separation anxiety as they make a return to 'normal life',' she adds. From playing 'brain games' to increasing your pet's confidence, Dillon shares her top tips for avoiding separation anxiety.
Kirsten Dillon's Top Tips For Avoiding Pet Separation Anxiety
Work from home where you can
Work from home whenever possible, you have a strong bond with your dog and unfortunately there is no substitute for your company.
Enhance your pet's confidence
Don't enforce separation before you need to, it's stressful for you and your dog. Instead, work on building up a confident dog that can genuinely cope with periods of isolation.
Keep them calm
Practice making your pet calm instead of trying to wear them out though rigorous exercise. Don't leave behind an excited and adrenalised dog, it is far better leaving them when they're calm and relaxed.
'Brain games' and treats
Play plenty of brain games around the house, feed exclusively from Kongs to get the brain producing the right chemicals, but also scatter food and treats to encourage natural foraging. Puzzle feeders are great and promotes bonding as you're able to do them together. Anything that encourages licking or chewing such as size appropriate raw bones are great too.
Featured image: GettyImages
The Best Dog Walks in London / The UK's Best Dog-Friendly Hotels