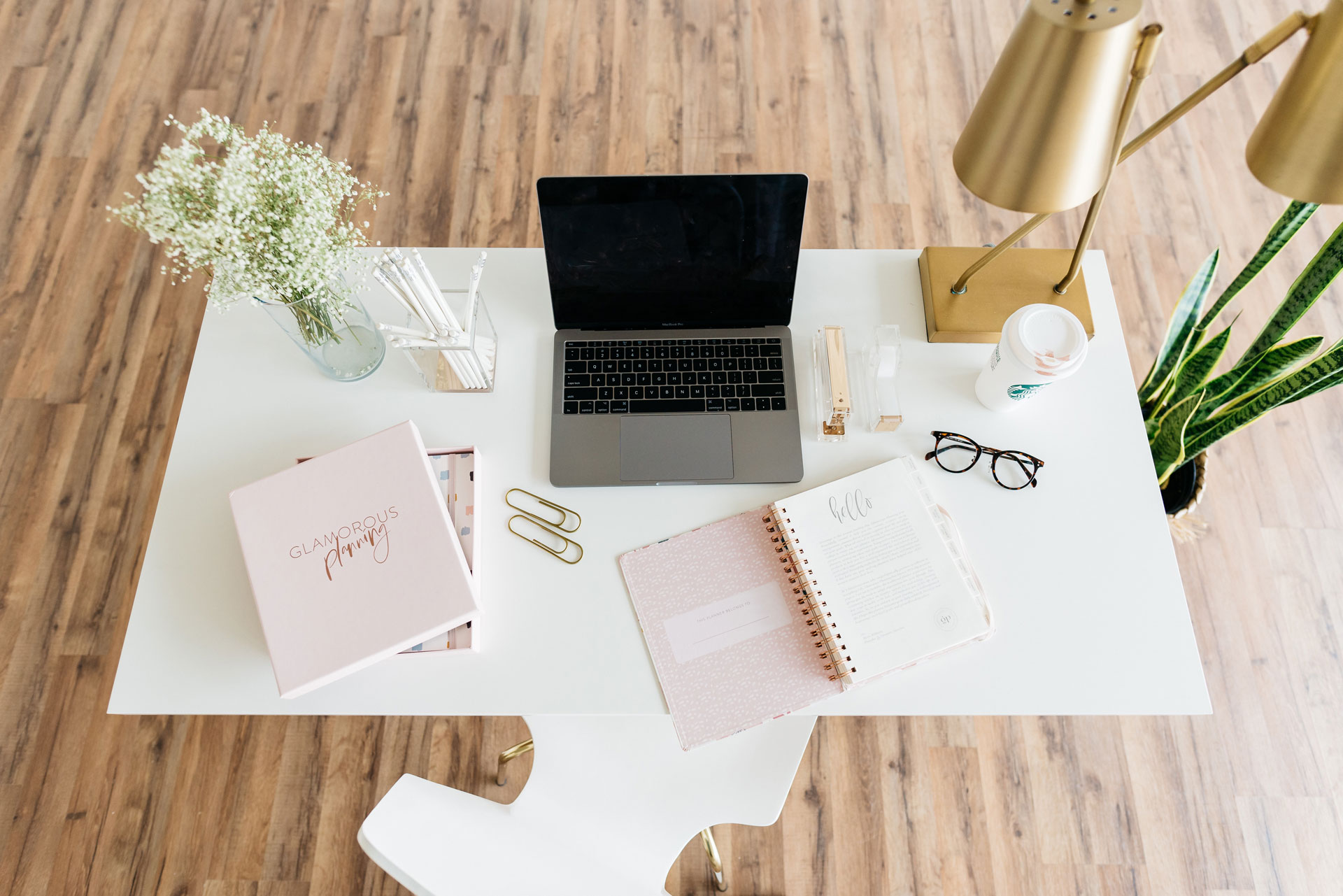 The Ultimate Guide To Working From Home
How to master the art of WFH
How do you set up a good home workspace? Will you work better if you get dressed each morning? How can you get anything done with children running around? What are the best home workouts? These are the questions on everybody's lips at the moment – and some of the issues addressed in The Ultimate Guide To Working From Home, a timely e-book by Grace Paul about how to stay sane, healthy and productive when your home becomes your office. Here we share an extract from the guide.
The Ultimate Guide To Working From Home
Let's get to work
We all know that organisation is the key to productivity – it's as old as time, yet still we struggle to sit down and focus. Discovering what works for you is very empowering and once you've cracked it, you'll notice a real difference. The steps below should set you on the right path.
Creating the right routine for you
Make your own rules but, for the love of God, if you possibly can, do set a work routine and a post-work routine as this will keep you sane.
Set your schedule: decide what your working days and hours are and tell those you work with. Not only will this help you be more productive, but it will also help you set boundaries with the rest of your team or clients.
Write a to-do list: this will help you remain focused and motivated during the day. Personally, I get a real sense of achievement when I tick tasks off as I go. See the to- do list section for more on how to make your to-do list work for you.
Breaks: make sure you have regular breaks, including a lunch break and a tea break, just like you would if you were working in an office.
Get outside: leave the house and get some fresh air as it will help break up your day and boost your energy. If you can't leave your house or don't have any outside space, move away from your desk and open the windows to allow some fresh air in.
Stay connected with others: working from home may make you feel excluded from the rest of the world so arrange plans for after work, be it in person or virtually. For the latter, you can install apps on your devices such as FaceTime, Houseparty and Zoom.
Mark the end of your day: according to a survey by online brand development agency Buffer, the biggest working from home complaint is being unable to unplug at the end of the day. Kristen Shockley, an associate professor of psychology at the University of Georgia, suggests 'psychological segues' such as a coffee or a workout to close your working day. Set a small ritual – whatever it takes to tell your brain it's no longer work time.
Working with others
More people share houses with others than ever before due to rising rents and the difficulty of getting on the housing ladder. According to the Institute of Fiscal Studies, house prices have risen at seven times the rate of wages in the UK and our chances of buying have halved over the past twenty years. So, if you're also in a house share, like me, be it with your parents, your friends or your partner, here are my top tips to ensure you all work together as harmoniously as possible. You might be the only person who works from home or there may be a few of you. Firstly, before agreeing to a house share, check with your new potential housemates that they're okay with you working from home. Some people aren't keen on it as they're worried about how this will impact the bills so it's best to have a chat about it up front. Once you know they're okay with it, you'll want to consider the following on a day-to-day basis.
Communicate: communicate clear boundaries so you understand what your housemates need and they know what you need in your workspace. And don't hog the best workspace or the best spot for the WiFi.
Treat them like colleagues: you wouldn't chat constantly to a colleague in the office, force them to look at memes every five minutes, take conference calls at your desk or eat smelly food, so don't do it at home. In my house, we work at the same table together but if one of us has to take a work call, we go to our bedrooms. Remember that your home, during certain hours, is a workspace and respect everyone's boundaries.
Keep your space tidy: it's easy to become a slob with your workspace but you share your space with others. At the end of the day, tidy up your workspace as not only will this help avoid tensions with your housemates/partner/family but it will help you switch from work to home mode.
Be conscious of bills: it may be tempting to have the heating on all day when you're working from home but if you share your space with others, discuss it with them first. When I first went freelance, I had a conversation with my housemates about the bills and we agreed that in the colder months, I would have the heating on at certain times or would go and work in the library. When in doubt, layer up or get a hot water bottle on the go.
Get some space: as much as you love your housemates/ partner/family, factor in some alone time. Remember, you wouldn't be with colleagues at work 24/7 if you were in-house. Whether you go for a walk or schedule a quick phone call with a friend, a break will provide you with vital time-out.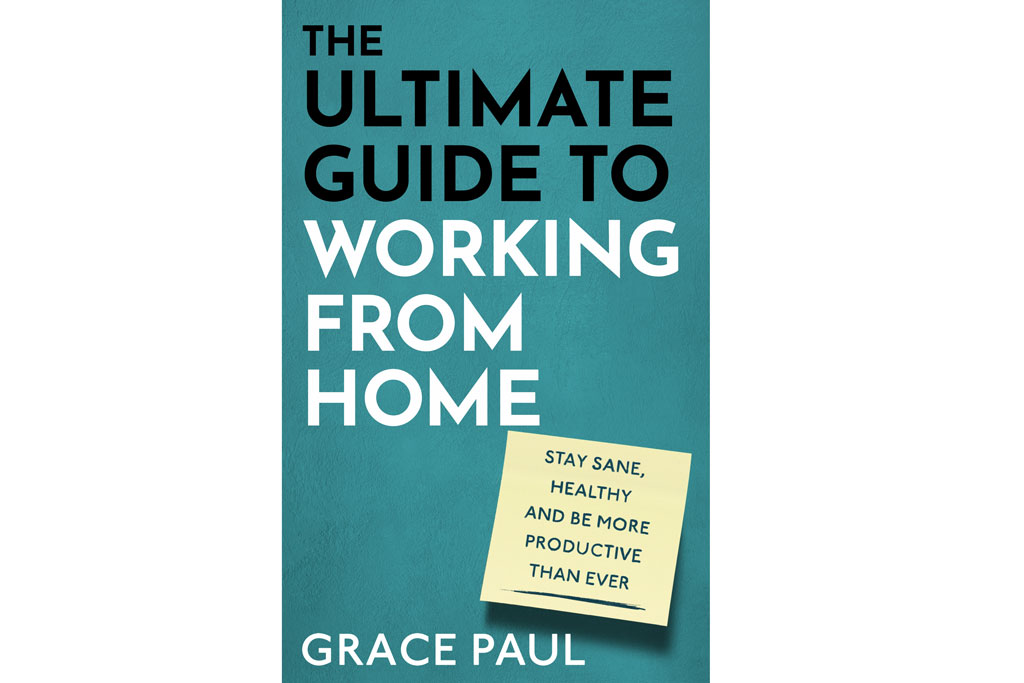 The Ultimate Guide to Working From Home by Grace Paul, published by Sphere, available now as an ebook, £8.99.
More WFH Tips / Luxury Loungewear Pieces To Buy Now