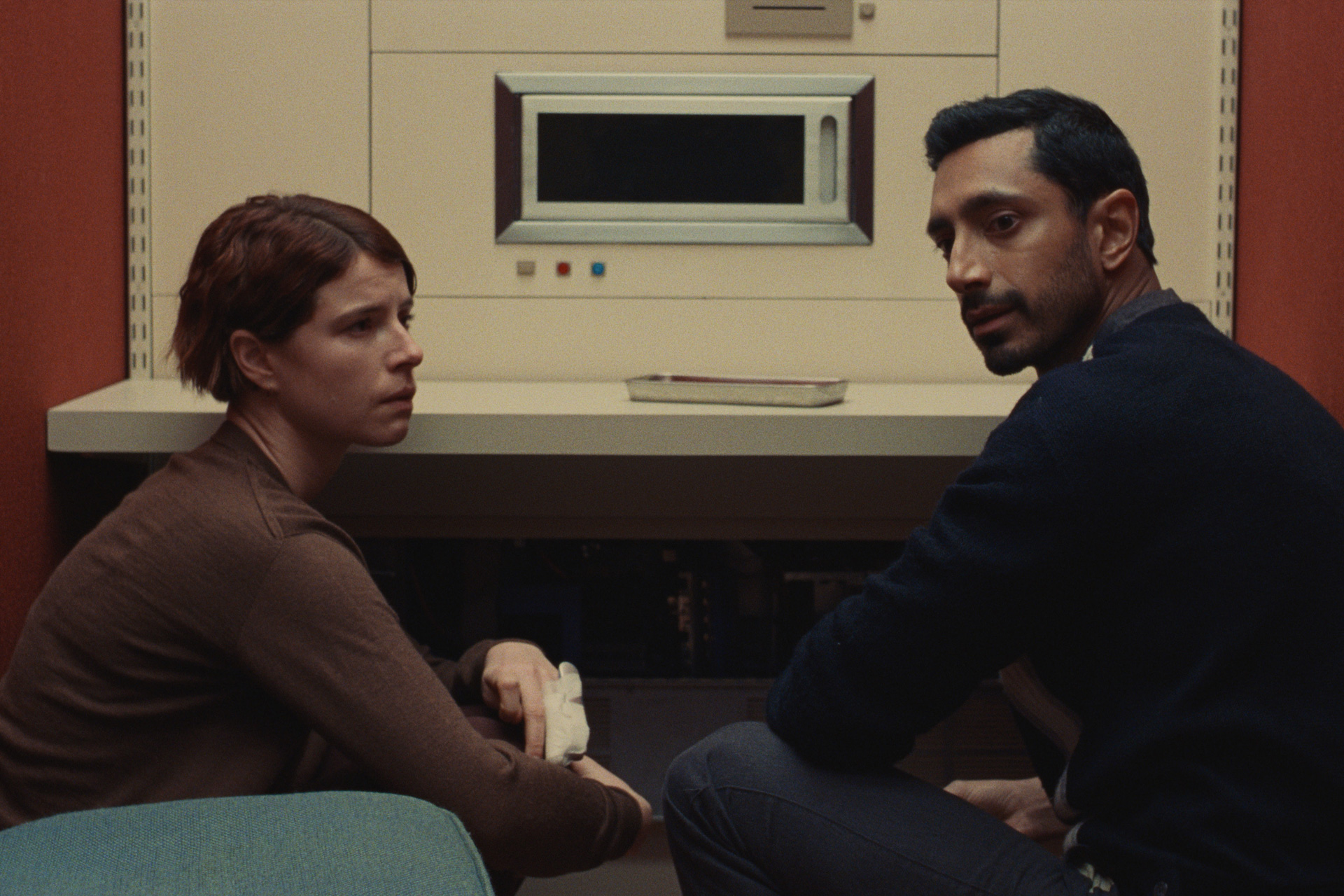 Fingernails: Jessie Buckley, Jeremy Allen White & Riz Ahmed Star In New Apple TV+ Film
This genre-bending movie explores the relationship between science and love
Rom-com meets sci-fi in Apple TV's buzzy new film, Fingernails, which explores love through an unconventional premise. A just-launched trailer gives us a first glimpse at the intriguing plot and star-studded cast, which includes Jessie Buckley, Riz Ahmed and The Bear's Jeremy Allen White. Here's everything we know so far.
Fingernails: Everything We Know So Far
Plot
This film brings us into a futuristic world where a machine can tell if two people are in love – all it needs are the fingernails of the couple in question. Through this concept it explores a love triangle between its three stars: Anna, Ryan and Amir. Anna and Ryan have received a positive test years ago – but when Anna gets a job at the institute, she begins to doubt it. She also finds herself drawn to colleague Amir, and begins to wonder whether results can change over time – and, ultimately, whether science can really determine true love. 
Cast
We can't wait to see the dynamic between the aforementioned cast. Jessie Buckley (The Lost Daughter) plays Anna, while The Bear's Jeremy Allen White stars as her boyfriend Ryan. Riz Ahmed (Nightcrawler, Four Lions) takes on the role of Amir. The cast also sees Luke Wilson (Legally Blonde, The Royal Tenenbaums) as Duncan, founder of the institute.
It's a pretty starry affair behind the scenes too. Fingernails was directed by Greek director Christos Nikou, the name behind 2020 film Apples, and the movie was co-produced by Cate Blanchett, alongside Andrew Upton and Coco Francini.
Speaking about the film, Nikou told Vanity Fair it delves into 'how difficult it is for people to fall in love right now – especially through the extensive use of social media and of all these apps'.
He also spoke about his choice of fingernails to EW, saying: 'The nails are also something that protect our flesh. So, when you're losing them, you feel the pain, which is equal to the pain of love. But you're losing something that protects you, and you feel a little bit more vulnerable, like how you are when you are in love.'
Trailer
The recently released trailer gives us a glimpse at the love institute. 'I founded this institute to take the risk out of love,' says company founder Duncan. 'No more uncertainty, no more wondering if you've chosen the right partner, no more divorce.' We also see couples taking part in a series of exercises to help their relationships. Later, we see Anna ask if 'it's possible that one person could be in love with two people at the same time?' – to which Duncan replies that would be scientifically impossible. You can watch it below.
Release Date
After its debut at the Telluride Film Festival earlier this year, Fingernails will be available to watch on Apple TV+ from 3 November 2023.