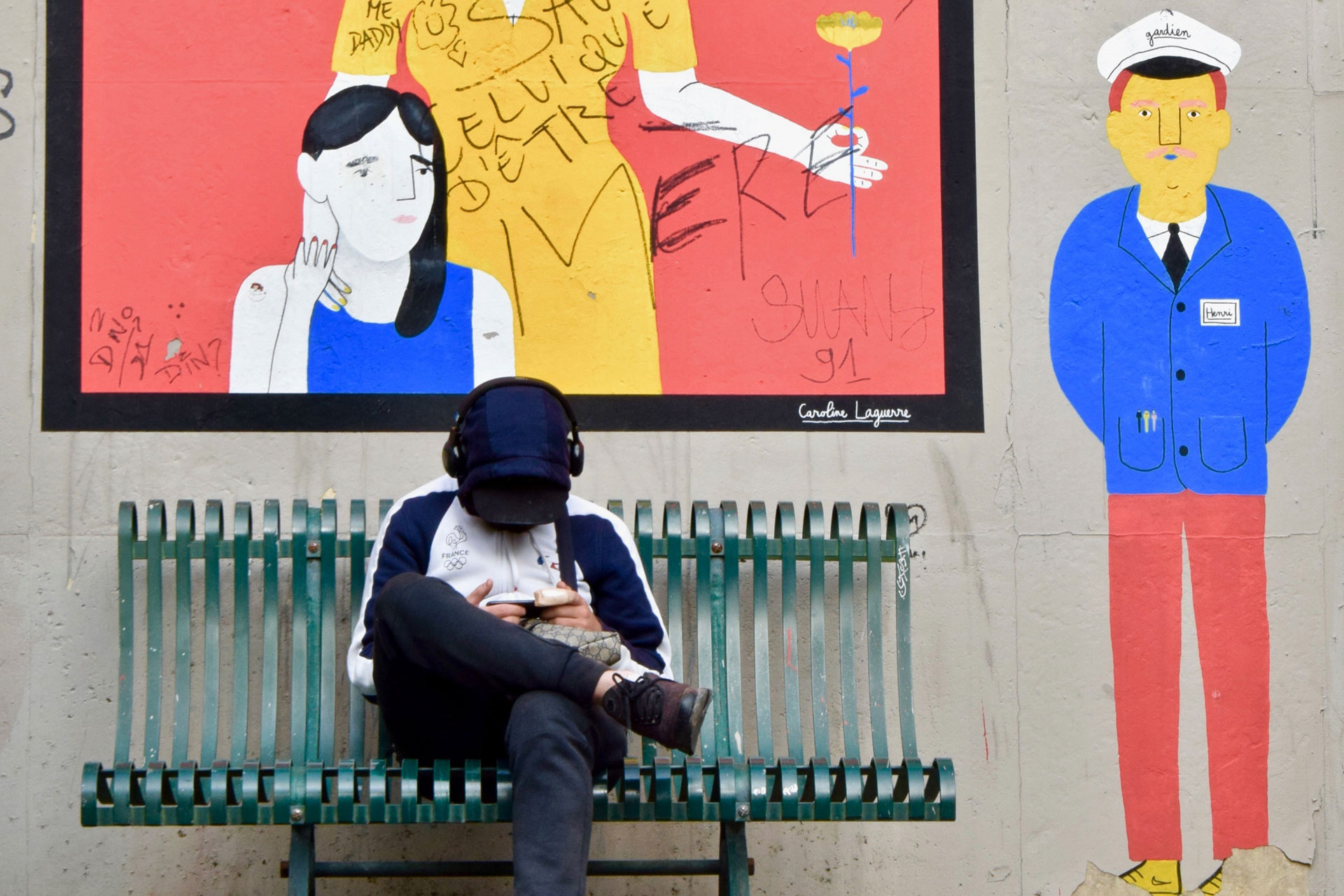 Fip Radio: The French Station Everyone's Listening To
---
Need to switch up your listening game? Écoute ça.
Looking for a new music radio station to listen to while you're working from home? And want to work on your foreign language skills as you do it? Everyone's listening to Fip (according to Rebecca Cox). 
French Radio Recommendation: Fip Is Fab
Working from home is glorious, and I feel incredibly lucky to be doing it right now. Structuring the day however best fits my productivity, in a set-up created for me, by me. But without the office chatter, how to choose the soundtrack to WFH? Television is too distracting, news radio too depressing, silence too, well, silent (or traffic-y). Spotify's (quite insulting, though accurately representative) algorithm-generated playlists quickly become boring and samey, and DJ-ing a fresh and exciting soundtrack to work to would be a part-time job in itself. Enter Fip. My reliable French friend has been accompanying my home working for the last six years, and apparently I'm not alone. 
I am used to being roughly 10 years behind the cultural zeitgeist, particularly since becoming a single mum, and am happy discovering things as and when they come my way, for example, I just started watching the first series of The White Lotus as everyone discusses the second in the Country & Town House office. When it comes to music, my seven-year-old son now frequently introduces me to new releases that are being discussed on the playground. In short: there is a reason I am not the editor of our culture pages. So, when I found Fip circa 2016, I assumed I was the last on-board. Indeed, a quick Google found a few articles about residents of Brighton listening to the Paris-based station on a pirate radio station back in the early noughties. I kept my continental radio habits to myself and continued to brush up on my French via osmosis (which has proven useful in the bars of Pigalle) and bopped along to fun and flawlessly-curated playlists, which have an eager, mix-tape vibe. 
Remember mix-tapes? My cousin's boyfriend once made me one at college, on her request, and I remember carrying it in my bag and feeling incredibly smug, like my status had been instantly elevated by being in possession of cool music. Fip is my new 'cousin's boyfriend', selflessly picking out song after song that I have never heard before, plus the occasional one I have, and presenting them to me with the occasional purr of French information that never distracts me from my writing the way English news bulletins would. Genres span world music, alt.rock, classical, jazz, French rap, reggae, and (admittedly rather long) jazz-funk beats. Writing down the names of songs you like is a fruitless endeavour; your playlists will never flow as well and there will always be another song to discover on Fip. Far better to leave the experts to guide you through your day track by track. 
So why am I telling you all this now? I happened to mention Fip in the office the other day and our editor Lucy (whose finger is far closer to the pulse than mine) mentioned that she is also an avid listener. Could I have stumbled upon a genuine cultural moment? Is everyone else at home listening to Fip, too? If you're not, give it a go. C'est bon pour le moral. 
This article was written to the sound of Les P Tits Loups Du Jazz & Divers, Alice Russell, The Budos Band, Maxwell Farrington & Yann Ollivier, The Moody Blues, Khruangbin & Vieux Farka and Jay Dee. 
Photo by Simone Jo Moore on Unsplash