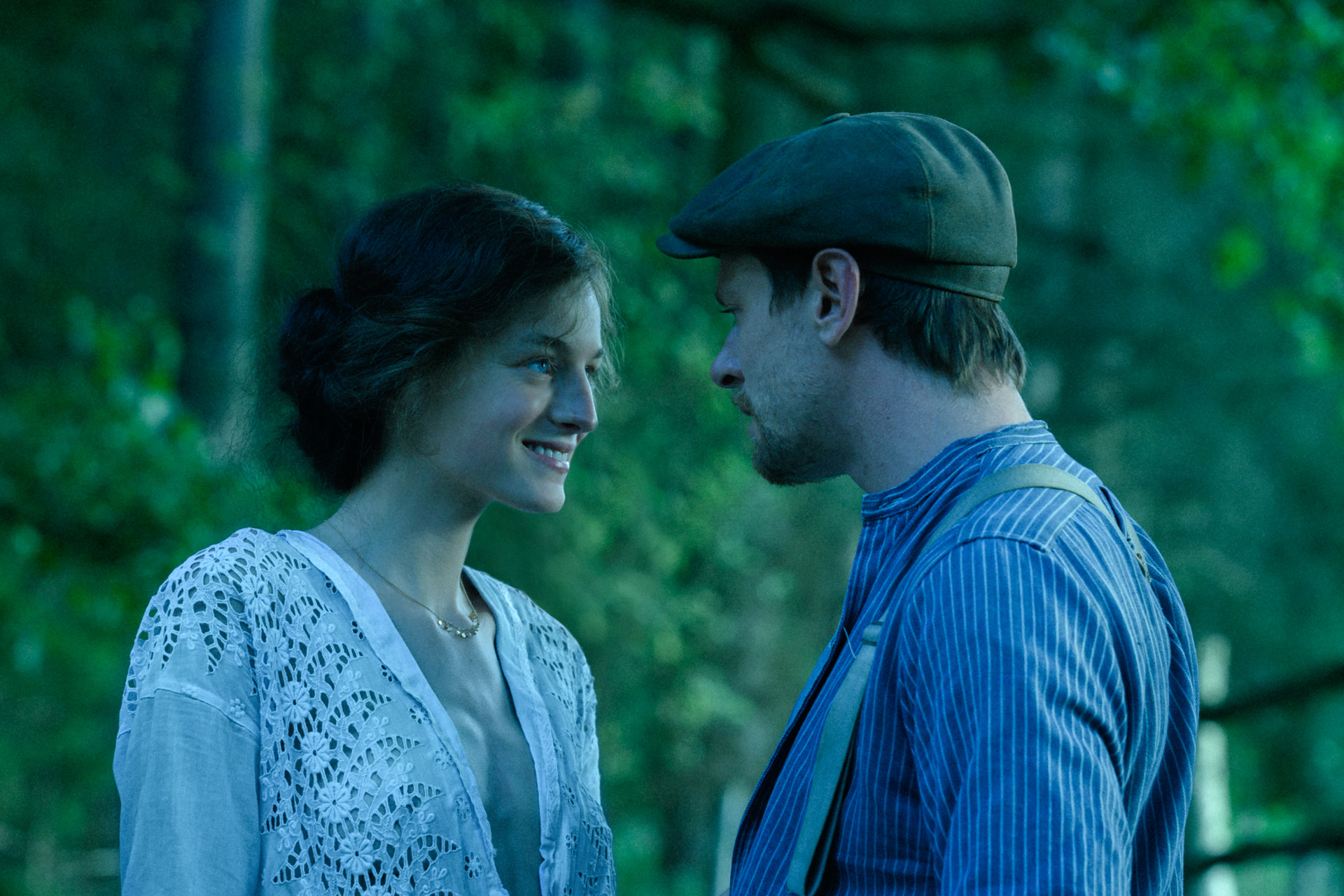 Christmas TV Guide 2022: What To Watch & Stream This Festive Season
---
From juicy period dramas to star-studded movies
Christmas is a time for togetherness – whether that's around the dinner table, a roaring fire, or a TV set. If you're looking to fill those all important Twixmas days with restful watching, we've got you covered. Here's our guide to the best things to watch on TV this festive season, from star-studded films to streamed shows to juicy BBC dramas. Note a change to normal scheduling: for the first time in history, the FIFA World Cup Final has made the BBC's festive schedule, airing on BBC and BBC iPlayer on Sunday 18 December.
The Ultimate Christmas TV Guide 2022: What To Watch This Festive Season
Emily in Paris, Season 3 (Netflix)
When? Streaming from 21 December
Last Christmas, Netflix gifted us Emily in Paris season 2 – and this year the gift is being recycled (though we're not complaining). Lily Collins is back as the bubbly Emily, surely navigating new challenges after the cliffhanger ending of season 2. Tune in from 21 December.
Mayflies (BBC)
When? Two episodes airing on BBC1 at 9pm on 28 and 29 December.
Based on Andrew O'Hagan's acclaimed novel, Mayflies is based in a small Scottish town and follows the beginning of Jimmy (Martin Compston) and Tully's (Tony Curran) friendship in the summer of 1986, before flashing forward 30 years to a request from Tully that will test their friendship.
Happy Valley, Season 3 (BBC)
When? 1 January
The ever-popular crime drama is set to return with its third season this festive period, after a lengthy hiatus since 2016. Sarah Lancashire will reprise her role as Cawood – alongside many other returners, including James Norton as Tommy Lee Royce – with plenty of drama still occurring despite the break.
Christmas Specials To Look Forward To
Plenty of shows are having a festive makeover this winter. On the BBC, you can expect Christmas specials for favourites including Motherland, Bad Education, Ghosts, Call the Midwife and Death in Paradise.
There are also plenty of festive game shows to look forward to. Think Richard Osman's Festive House of Games, University Challenge, Would I Lie To You, and The Great Festive Bake Off.
New Films to Watch on Netflix This Christmas
10 November: Falling for Christmas
2 December: Lady Chatterley's Lover
3 December: Bullet Train
23 December: Glass Onion: A Knives Out Mystery
30 December: White Noise
Falling for Christmas
Released: 10 November
Starring Lindsay Lohan and Chord Overstreet, Falling for Christmas is not-to-be-missed this festive season (if you didn't get around to it already!). Fans of Netflix's Christmas films (think The Princess Switch, A Christmas Prince, and The Knight Before Christmas), here's your 2022 dose of trashy romcom.
Lady Chatterley's Lover
Released: 2 December
Starring Emma Corrin and Jack O'Connell, this Netflix Original adapts the popular D. H. Lawrence novel, in which the unhappily married Lady Chatterley starts a tordid affair with her groundskeeper. It also stars 1993's Lady Chatterley, Joely Richardson, as Mrs. Bolton.
Bullet Train
Released: 3 December
Following its cinematic release earlier this year, the action-packed Bullet Train – with an ensemble cast featuring Brad Pitt and Sandra Bullock alongside many, many others – will quickly arrive on Netflix, just in time for some festive watching.
Glass Onion: A Knives Out Mystery
Released: 23 December
Similarly, just a month after its cinematic release, Glass Onion – sequel to the show-stopping 2019 Knives Out – will land on Netflix on 23 December. Daniel Craig returns, alongside an ensemble cast including Edward Norton, Janelle Monáe and Kate Hudson, among many others.
White Noise
Released: 30 December
Just ahead of the New Year celebrations, pop White Noise on the screen, a new adaptation of Don DeLillo's novel from writer/director Noah Baumbach, starring Adam Driver, Greta Gerwig and Don Cheadle.
What to Watch with the Kids this Christmas
There are plenty of fun shows for the kids to watch this festive season… You might even enjoy them, too!
Scrooge: A Christmas Carol (Netflix)
When? 2 December
From Stephen Donnelly, a new animated adaptation of Charles Dickens' Christmas classic is arriving on Netflix ready for the festive season, featuring the voices of Luke Evans, Olivia Colman, and Jonathan Pryce.
The Boss Baby: Christmas Bonus (Netflix)
When? 6 December
If a Christmas movie session is not quite enough, tune in to Netflix's spin on Boss Baby, with a festive special landing on 6 December.
Sonic Prime (Netflix)
When? 15 December
Perfect for action lovers, this new Sonic animated series will see the blue hedgehog race through parallel dimensions after Dr. Eggman shatters the universe.
The Boy, The Mole, The Fox and The Horse (BBC)
When? 25 December
An animated adaptation of Charlie Mackesy's beloved 2019 book will be airing on BBC 1 on Christmas day, with Jude Coward Nicoll voicing the boy, Tom Hollander as the mole, Idris Elba as the fox, and Gabriel Byrne as the horse.
Roald Dahl's Matilda The Musical (Netflix)
When? 25 December
Following its cinematic release, Roald Dahl's Matilda The Musical will land on Netflix on Christmas day, perfect for some post-present watching. An adaptation of the Tony and Olivier award winning musical, Alisha Weir, Lashana Lynch, and Emma Thompson all star, and it promises to be much more musical than the 1996 movie.
The Smeds and The Smoos (BBC)
When? TBC
Another beloved children's book adaptation, The Smeds and the Smoos will air this festive season, with Sally Hawkins, Adjoa Andoh, Bill Bailey, Meera Syal, Rob Brydon, Ashna Rabheru and Daniel Ezra all lending their voices.
Featured image: Lady Chatterley's Lover. (L to R) Emma Corrin as Lady Constance, Jack O'Connell as Oliver in Lady Chatterley's Lover. Cr. Parisa Taghizadeh/Netflix © 2022.