First Look at Season Four of Succession
---
Everything we know so far about the much-anticipated new season
It's been almost a year since the explosive finale of the third series of Succession – and ever, since, fans have been itching for another dose of the Roy family. Details about the hotly awaited fourth season have been drip-fed to us over the past few months, and now we have a glimpse at the show in a teaser trailer from HBO. So when will Logan (Brian Cox) and the gang return to our TV screens – and what's in store for the new series? 
Succession spoilers ahead
Succession Season Four: What Do We Know So Far?
Season Three: A Recap
First up, here's a quick refresher on where we left off. Season three was as dramatic as ever, but the final two episodes were the most explosive, leaving the Roy family in a full-blown civil war. The penultimate episode ended on a cliffhanger, with fans left wondering if Kendall Roy (Jeremy Strong) had drowned in a swimming pool. Yet in the finale, we learnt that he was still alive after being saved by PR specialist Comfrey (Dasha Nekrasova). His siblings come together (somewhat) over a shared worry for his welfare – and later, Kendall confesses to them that he was involved in the death of the waiter at Shiv's (played by Sarah Snook) wedding.
Elsewhere, Logan decides to finally meet tech entrepreneur Matsson (Alexander Skarsgard) to discuss his company GoJo's merger with Waystar Royco. Yet Matsson offers a different deal: GoJo buys Waystar, Matsson takes control of the board, and Logan cashes out.
Meanwhile, the siblings have rallied together and formed a plan to take down their father – with Shiv confiding in her husband, Tom Wambsgans (Matthew Macfadyen). Turns out Logan is one step ahead of them though, and has already convinced their mother to give up her children's shares. In a shock twist, it looks like Tom has betrayed Shiv and told Logan the grand plan (remember that telling pat on the shoulder?).
So, what will the kids do now they have no power in the company? What on earth does Logan have planned? Will Tom be promoted? Will Connor (Alan Ruck) marry Willa (Justine Lupe)? And, most importantly, what does the future hold for fan favourite, cousin Greg (Nicholas Braun)?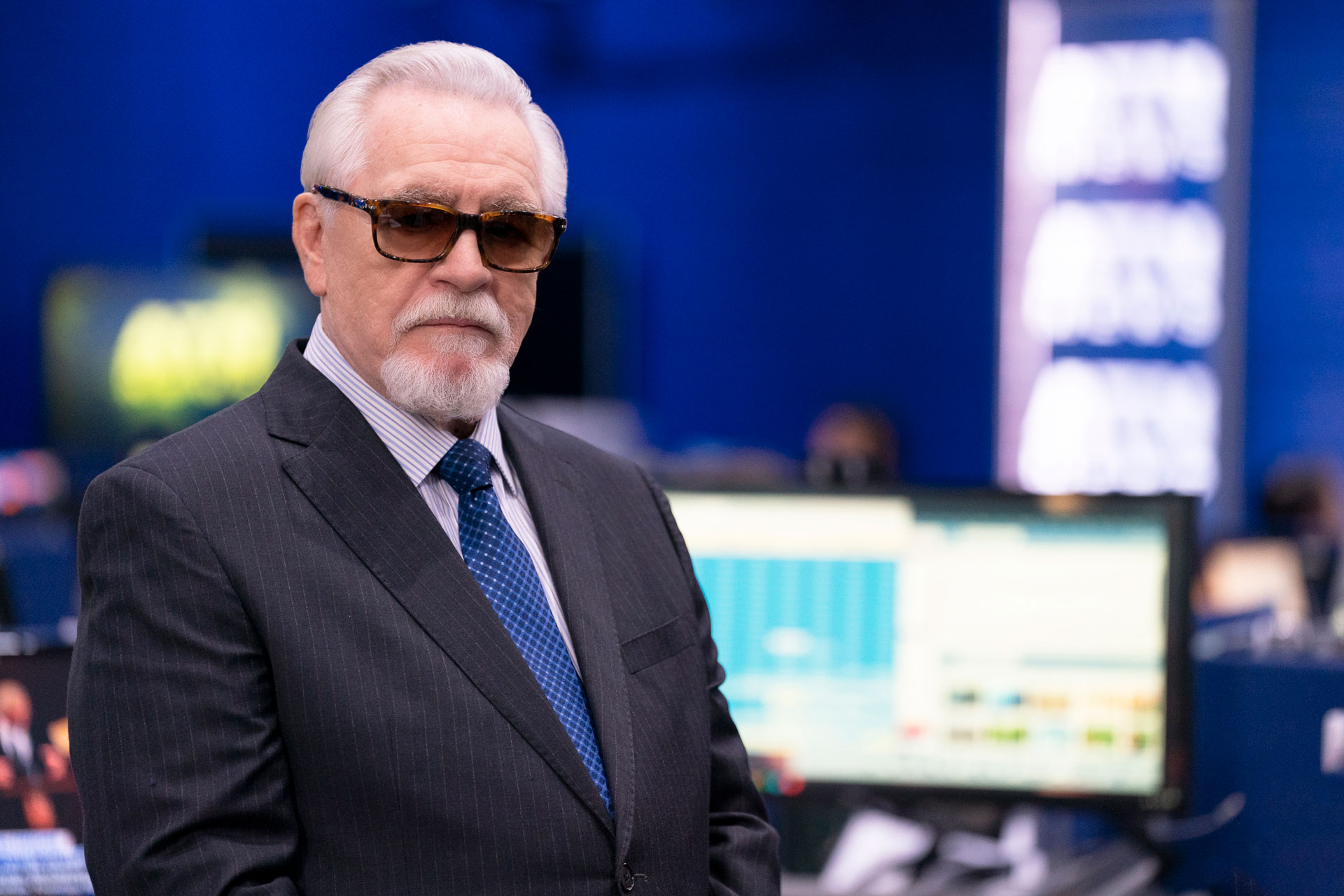 The Trailer
We had our first glimpse at the new season on 17 October, when HBO released its supercut of snippets from upcoming shows. Skip to 1 minute 30 seconds to hear Logan Roy saying: 'this is not the end', followed by a separate scene where he shouts: 'we're killing the opposition – I'm going to build something better, faster, leaner, wilder' (note Tom standing by his side and Greg clapping). Cue: dejected shots of Shiv, Roman (Kieran Culkin), Kendall and Connor. 
On 24 October, fans were given a bit more, with a dedicated Succession teaser released. We hear Logan declaring: 'I'm 100ft tall… these people are pygmies', and, despite their plan being scuppered, it seems the the four children are still joining forces against him. 'New-gen Roys,' Kendall says to his siblings. 'We have a song to sing.' There's also a clip of Shiv and Tom, in which Tom asks: 'Do you want to talk about what happened?' – which is met by an angry look from Shiv.
What Else Do We Know?
We're a bit thin on any more juicy plot details – but an official synopsis for the series says: 'The prospect of this seismic sale provokes existential angst and familial division among the Roys as they anticipate what their lives will look like once the deal is completed. A power struggle ensues as the family weighs up a future where their cultural and political weight is severely curtailed.'
It looks like all the key cast members will be returning for season four. Alongside the aforementioned, there's J. Smith-Cameron as Gerri Kellman, and Hiam Abbass as Logan's estranged third wife Marcia. It looks like Skarsgard will feature heavily in the new series – and we'll see Greg's character develop more, too. Speaking about season four in an interview with Deadline, Braun said: '[Greg has] so much release. He's like "take me to the dark side". Greg, he's a fear based-guy, always questioning whether he's doing right or wrong. It feels like the next chapter is "Let's go!"'
Release Date
The new trailer confirmed season four will be released in spring 2023, though an exact date is yet to be revealed. One thing's for sure: Succession always brings the drama. The show is known for its witty writing, iconic one-liners and shock plot twists, and every season, it delivers. Bring on the next one.
Images: Sky Pictures