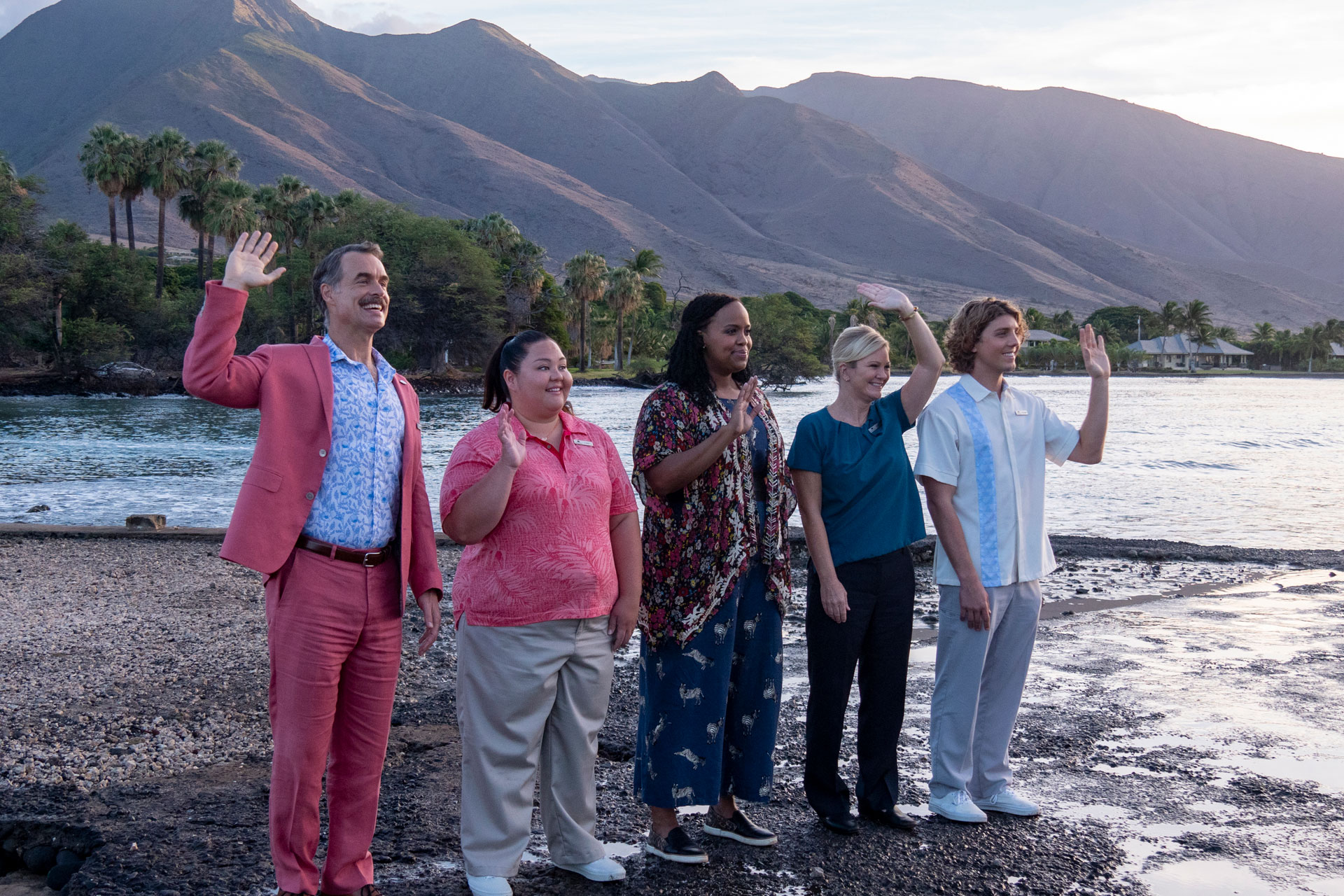 The White Lotus Season Two Is Coming: Here's Everything We Know So Far
---
A new ensemble of guests are checking into The White Lotus resort, this time in Italy
Good news for fans of Mike White's comic TV satire The White Lotus: it's back for a second season – and Jennifer Coolidge will reprise her standout role as the wounded heiress Tanya McQuoid.
The rest of the cast, however, is having a big shake-up. Sadly, that means no Sydney Sweeney as the bucket-hat wearing, forever deadpan Olivia, Jake Lacy as unbearable real estate agent Shane, or Steve Zahn as befuddled dad Mark.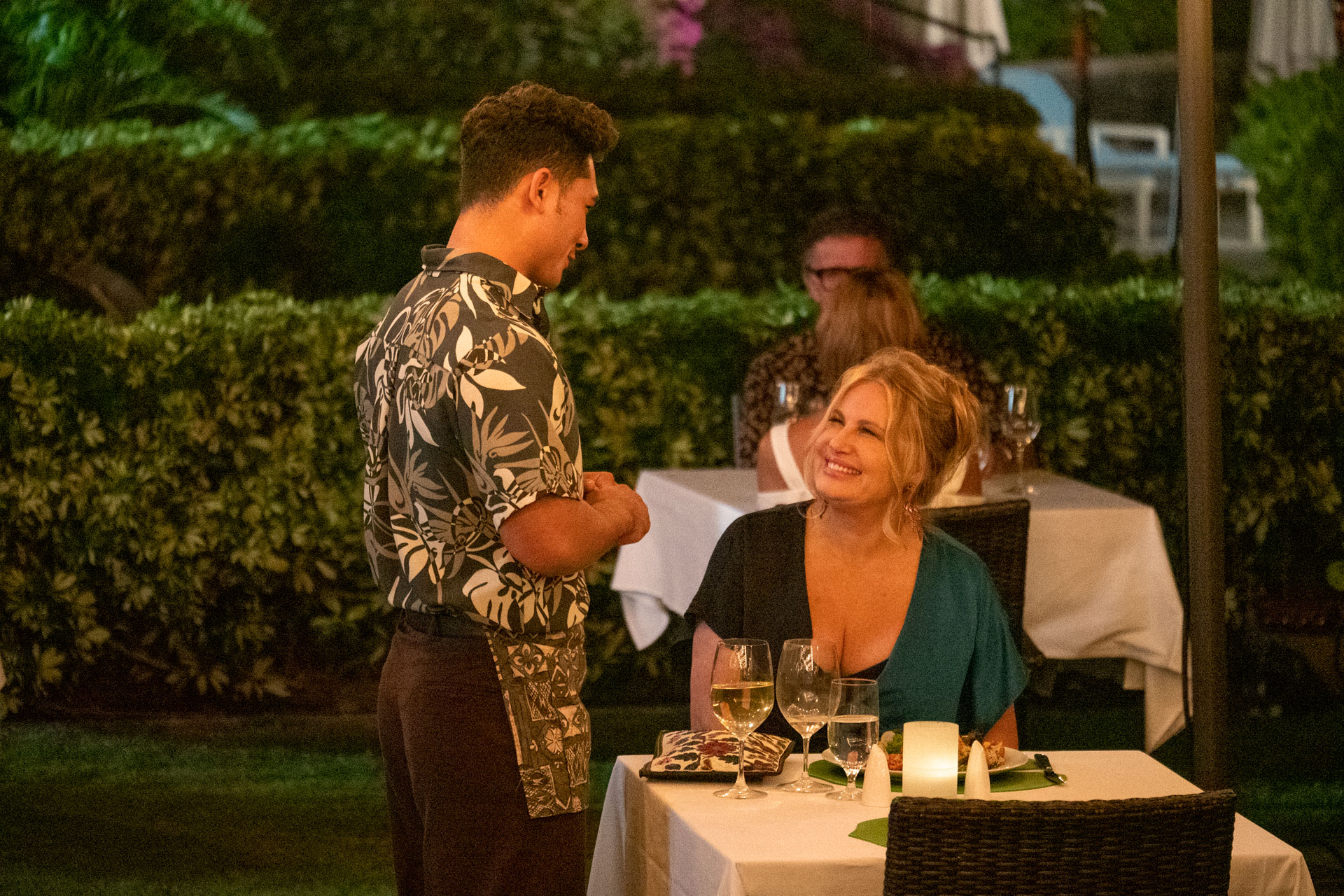 No doubt we'll grow attached to the new characters pretty quickly, though. Just like the first season, this seven-parter will focus on a luxurious resort – this time in Sicily rather than Hawaii – following a group of wealthy visitors over a week-long period. Hotel guests will include The Night Manager's Tom Hollander as British expat Quentin; Aubrey Plaza (Parks and Recreation) as Harper, a woman on holiday with her husband and his friends; Oscar-winning F Murray Abraham as Bert Di Grasso, an elderly man on a trip with his son and grandson. There's also Haley Lu Richardson (Five Feet Apart) as Portia, a young woman travelling with her boss; and Meghann Fahy (The Bold Type) and Theo James (Sanditon) as husband-and-wife duo Daphne and Cameron Babcock.
Instead of manager Armond (Murray Bartlett), we'll have Italian actor Sabrina Impacciatore as Valentina, alongside Beatrice Grannó and Simona Tabasco as Mia and Lucia, two young Sicilians who are often found hanging around nearby the hotel.
Production began filming in February this year, and wrapped things up in July. We also know the Four Seasons San Domenico Palace was used as the fictional Italian resort, just like the Four Seasons Resort Maui did for the Hawaiian hotel in season one. Speaking to Cosmopolitan about filming the show, Plaza said: 'It's pretty wild. We've taken over this entire hotel. There's an energy, for sure. It's cool how the location informs the show. Sicily is such a culturally rich place. I mean, there's a literal volcano that has erupted since we've been here. It's a very charged environment. It's going to feel like that.'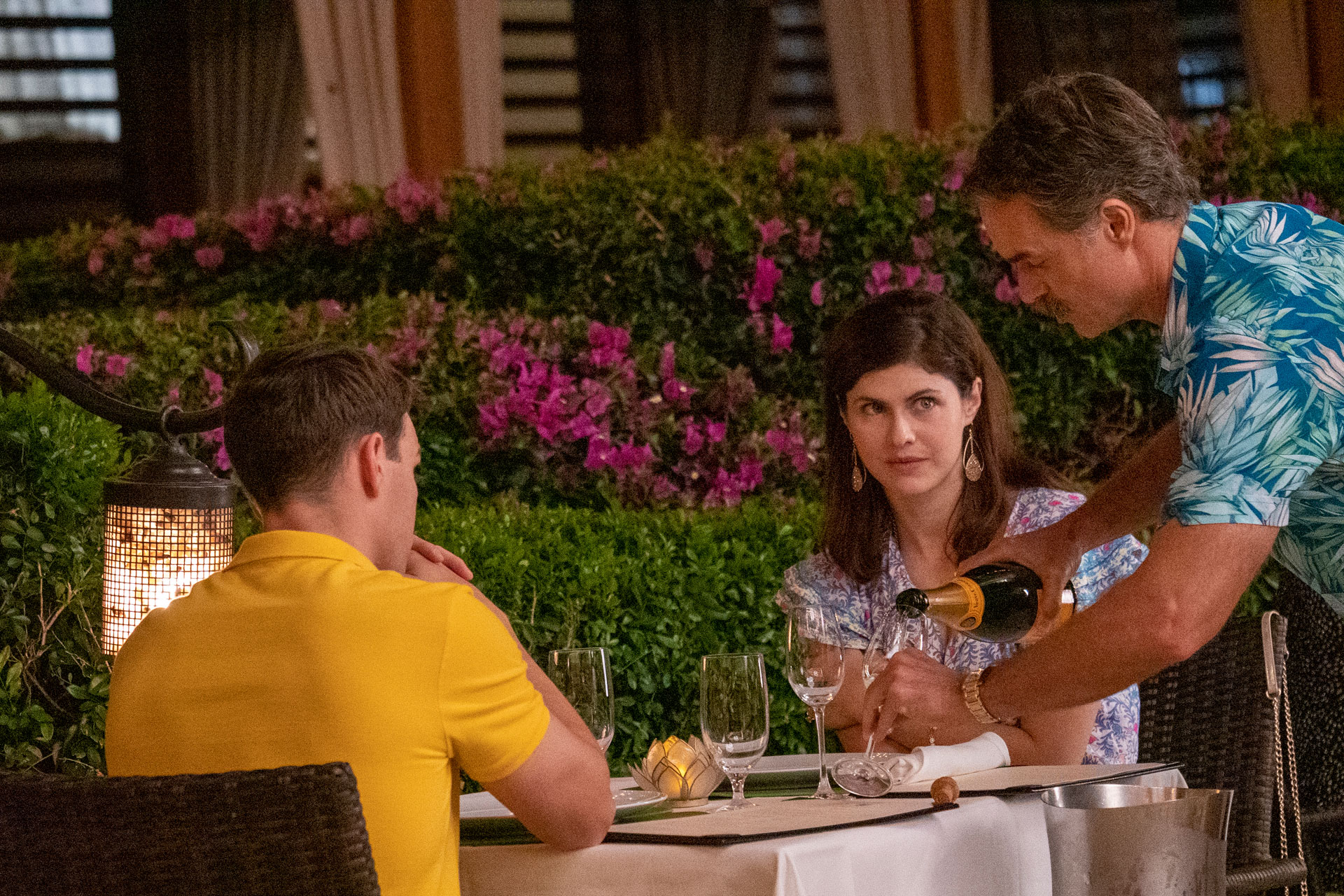 Though an official trailer is yet to be released, we have had a couple of glimpses at the new season. HBO debuted a snippet of footage in a preview of upcoming shows, where we see Tanya (Coolidge) riding a Vespa down a Sicilian hillside, plus manager Valentina welcoming Plaza's Harper, Fahy's Daphne and James's Cameron to the resort. We've also had one still from the show, again of Coolridge looking suitably Tanya in a pink dress and matching headscarf. 
Season one of The White Lotus began with a coffin being loaded onto a plane, with traumatised holiday-goers watching from the airport lounge. The series then takes us back in time, documenting the events that led to the resort turning from paradise to nightmare. It's certainly a comedy – but one that deals with important themes like inequality, class, race, imperialism and privilege, using the hotel, its guests and its staff as a microcosm of America. 
Plot details about the second series are being kept under wraps for now, but with White at the helm again we have no doubt it will be as sharp, poignant and laugh-out-loud funny as the first.
When is The White Lotus Season Two Out?
The White Lotus: Sicily will debut on HBO and HBO Max on 30 October. The UK release date is yet to be revealed.
READ MORE:
What To Watch This Month / The Lowdown on the New Barbie Film