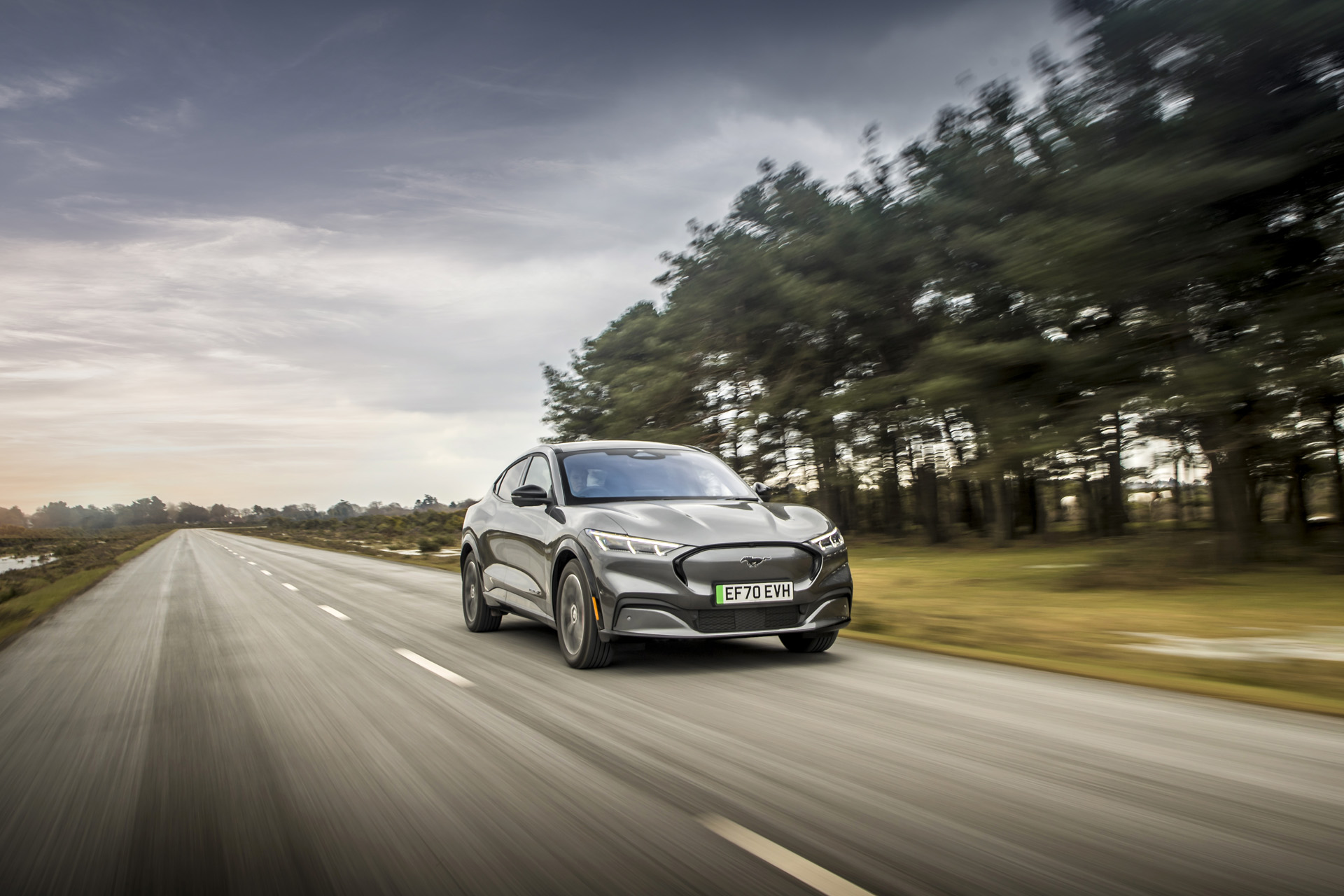 Ford Mustang Mach-E — The Green Lane
---
Jeremy Taylor and Jessica Saunders take the new EV for a spin
The blue oval's first purpose-built EV is an accomplished family car – but there isn't a Ford badge anywhere. Motoring editor Jeremy Taylor and sustainable fashion expert Jessica Saunders saddle up.
The Green Lane:
Ford Mustang Mach-E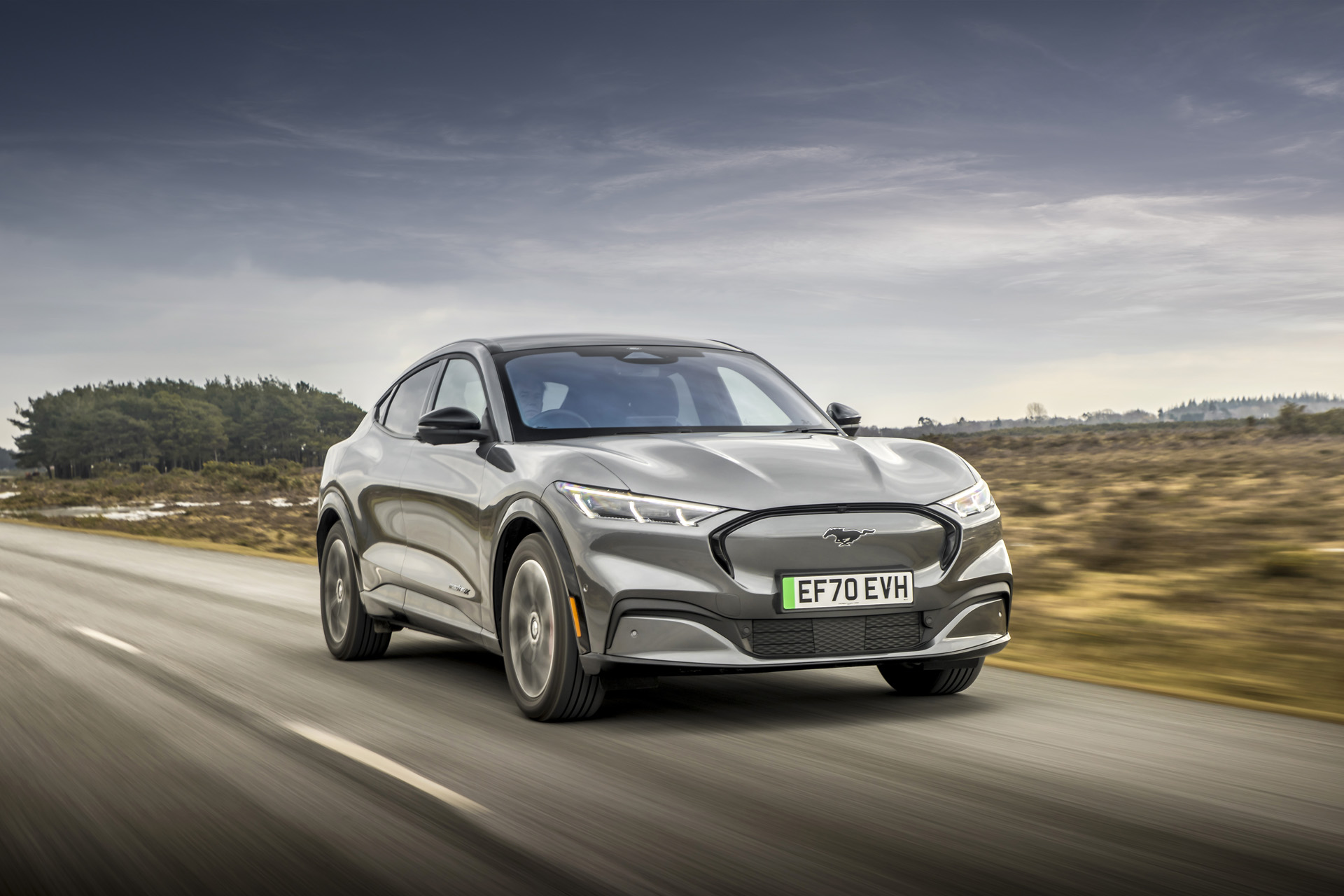 JS – I'm confused. Didn't Steve McQueen drive a Mustang in the sixties' movie Bullitt? This is an electric family car – not exactly the wheels of an iconic screen hero.
JT – I'm not sure what Ford was thinking calling a family all-rounder a Mustang! You just have to put the name to one side and blame it on an over-enthusiastic marketing team.
I know we have a Ford Transit Nugget book later this month – interesting name for a camper van. What on earth are they smoking at Ford HQ?
Well, at least the Mach-E is a very good car. Our Extended Range version with a 98 kWh battery could officially cover 372 miles between charges and there are options of two or four-wheel drive versions too. If you want performance, opt for the GT version that can blow away a Porsche.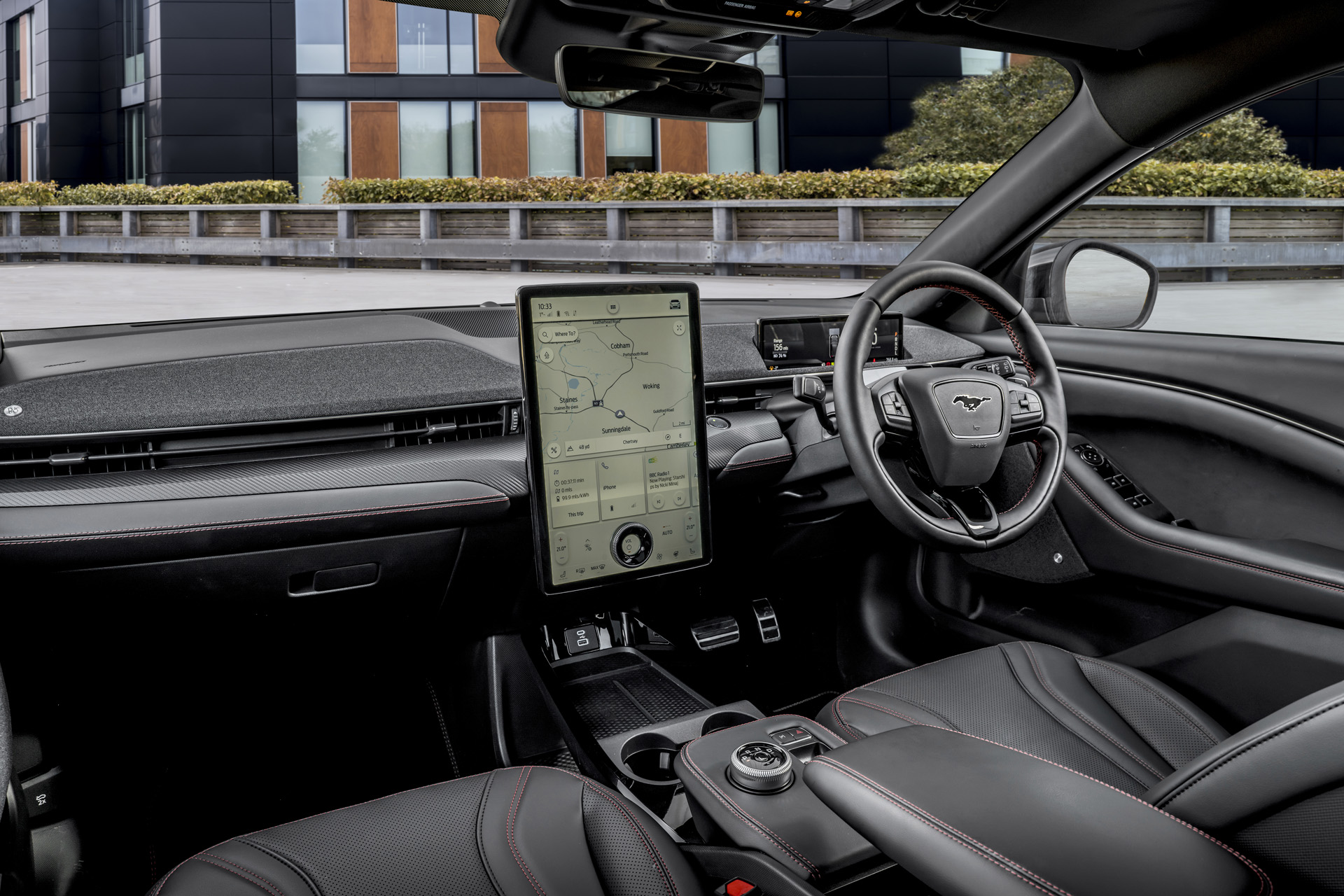 And to be fair, there is a little bit of Bullitt retro about the styling – muscular haunches and that long, low bonnet. Cabin space is exceptional. There's a completely flat floor, lots of headroom in the rear and cubbyholes everywhere.
Which brings us to the enormous touchscreen that dominates the dashboard. Tesla drivers are familiar with a large screen, but this one will even make them envious at almost 16 inches deep.
Yes, aesthetically it's not pretty – if technology isn't your bag then you might want to look somewhere else. It is easy to read but I didn't find all the functionality as straight forward as it should be.
Yes, and some of the trim materials are a little cheap. The Kia EV6 feels a cut above and the Mach-E just can't compete with the build quality of a VW, for example. The seats could also do with a little more lateral support for cornering, especially as it's meant to be a sporty Mustang.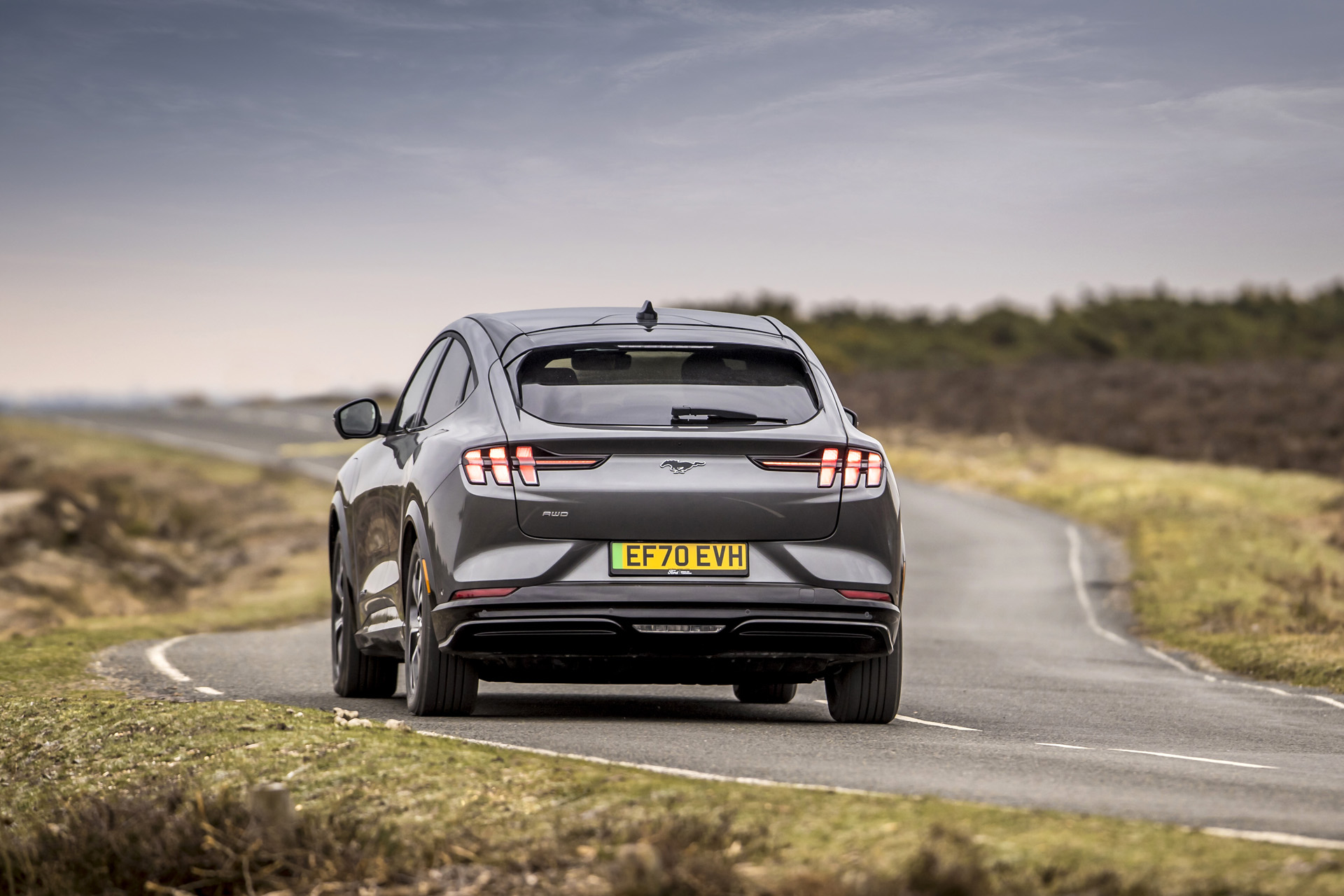 Not helped by the Mustang's weight – more than two tons. The Ford can be a little lively hurtling around a corner, certainly not as surefooted as drivers might expect. The ride quality is also pretty rough over potholes and ruts.
I like the one-pedal mode, which slows the car down and helps top up the battery by easing off the accelerator, without touching the brake. 
It's definitely the most high-tech Ford you can buy but, costing around £51,000, the Mach-E faces strong competition from the Audi e-tron and VW ID.4.
So perhaps not a car for Hollywood's next all-action hero.
Jessica Saunders is Director of Programmes at London College of Fashion, studying for a PhD in sustainable e-textile design.
More From The Green Lane
---