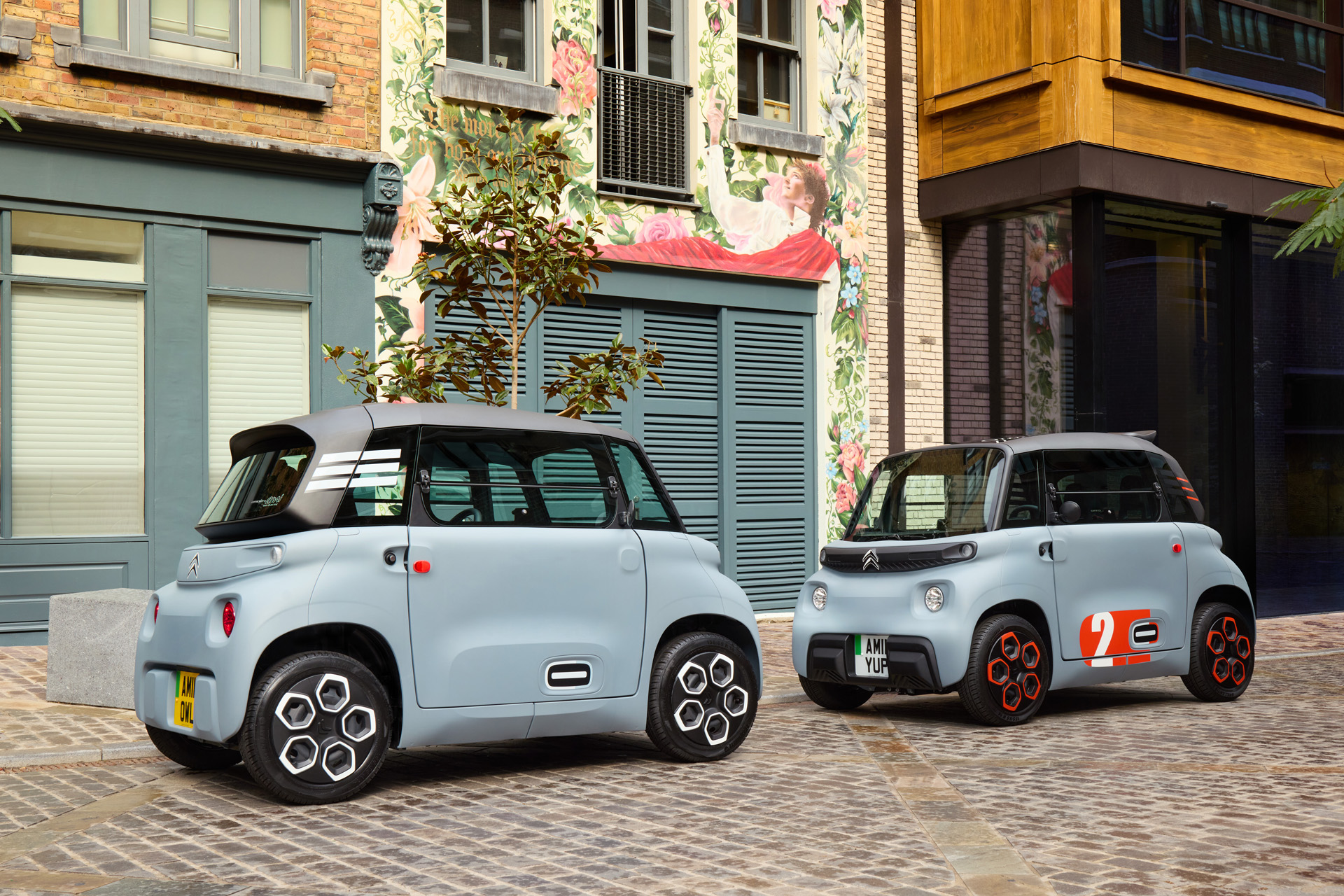 Citroen Ami — The Green Lane
---
Is this the future of all-electric motoring?
No flashy dashboard, soft seats or air con – is the budget Citroen Ami the future of all-electric motoring? Motoring editor Jeremy Taylor and sustainable fashion expert Jessica Saunders try the French fancy
The Green Lane: Citroen Ami Review
JT – There's one little car I've genuinely been waiting months to drive.
JS – What's that then?
Well, it doesn't claim outrageous performance, or a high-tech dashboard with a galaxy of lights, or even a set of exhaust pipes with a raucous soundtrack. It can easily be outpaced by a cyclist, only has two controls and, in fact, this car doesn't even have an engine. 
OK go on – doesn't sound like you at all.
Mesdames and Messieurs, say bonjour to the battery-powered Citroen Ami!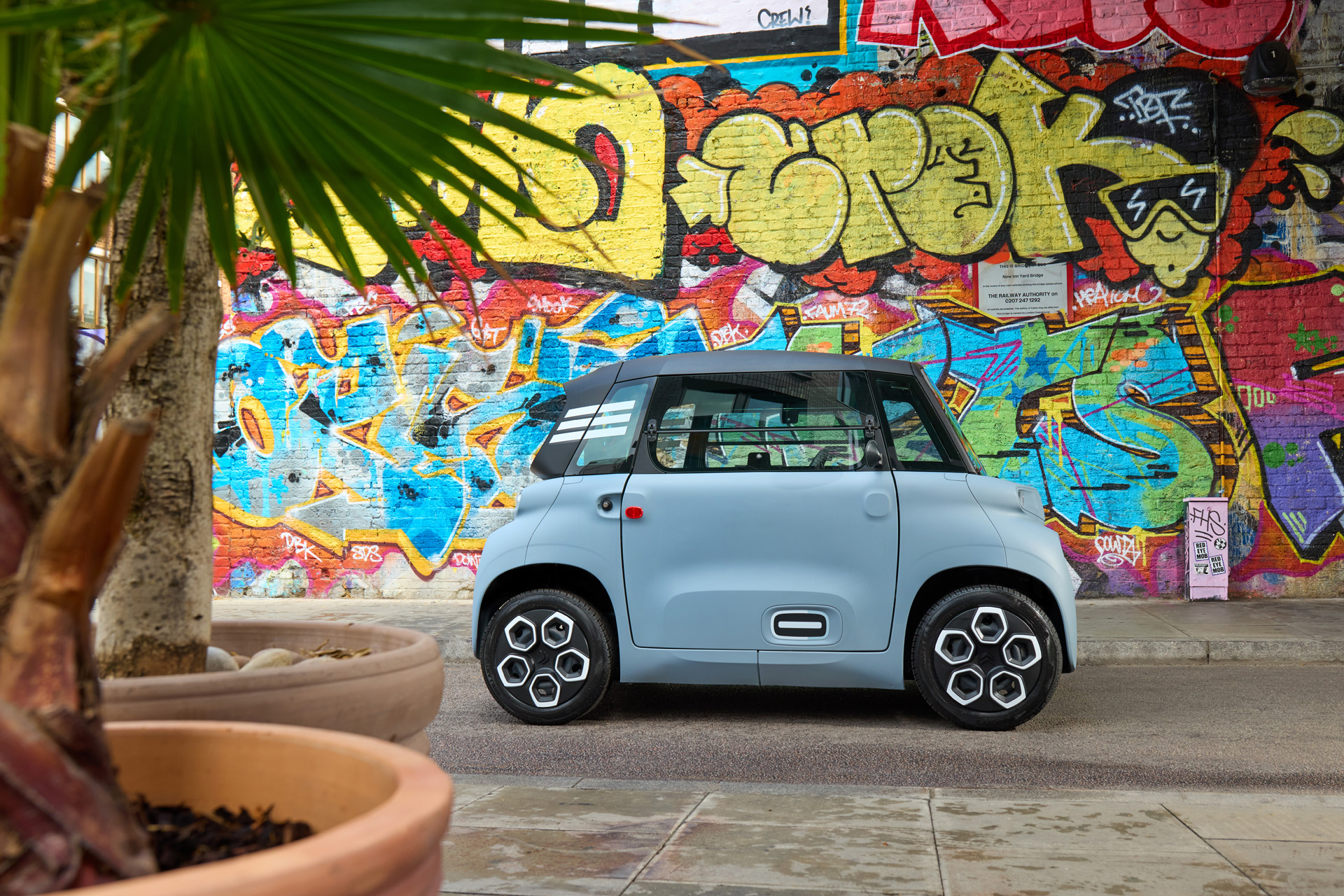 Wow, that looks crazy. 
It is, slightly. The petit Citroen has tons of charm – it's so tasty I could slice one onto a baguette and eat it for lunch. 
OK, so why are you troubling us with a car that's about the same size as the average golf buggy?
Well, apart from the fact that I promise you it will garner more attention than a Ferrari, the Citroen Ami shows how urban transport in London might look in the near future.
It looks a little ooh la la, or possibly nuts, depending on your view of electric cars. That said, I know transport experts are in no doubt that in a few decades time we will all be using autonomous pods and vehicles like the Ami to scoot around town.
That's correct. In fact, when you reach the Country & Town House office, the Citroen is so bijou that there's no reason why you couldn't drive it right up to your desk.
I've never seen anything quite like the Ami. It's miniscule.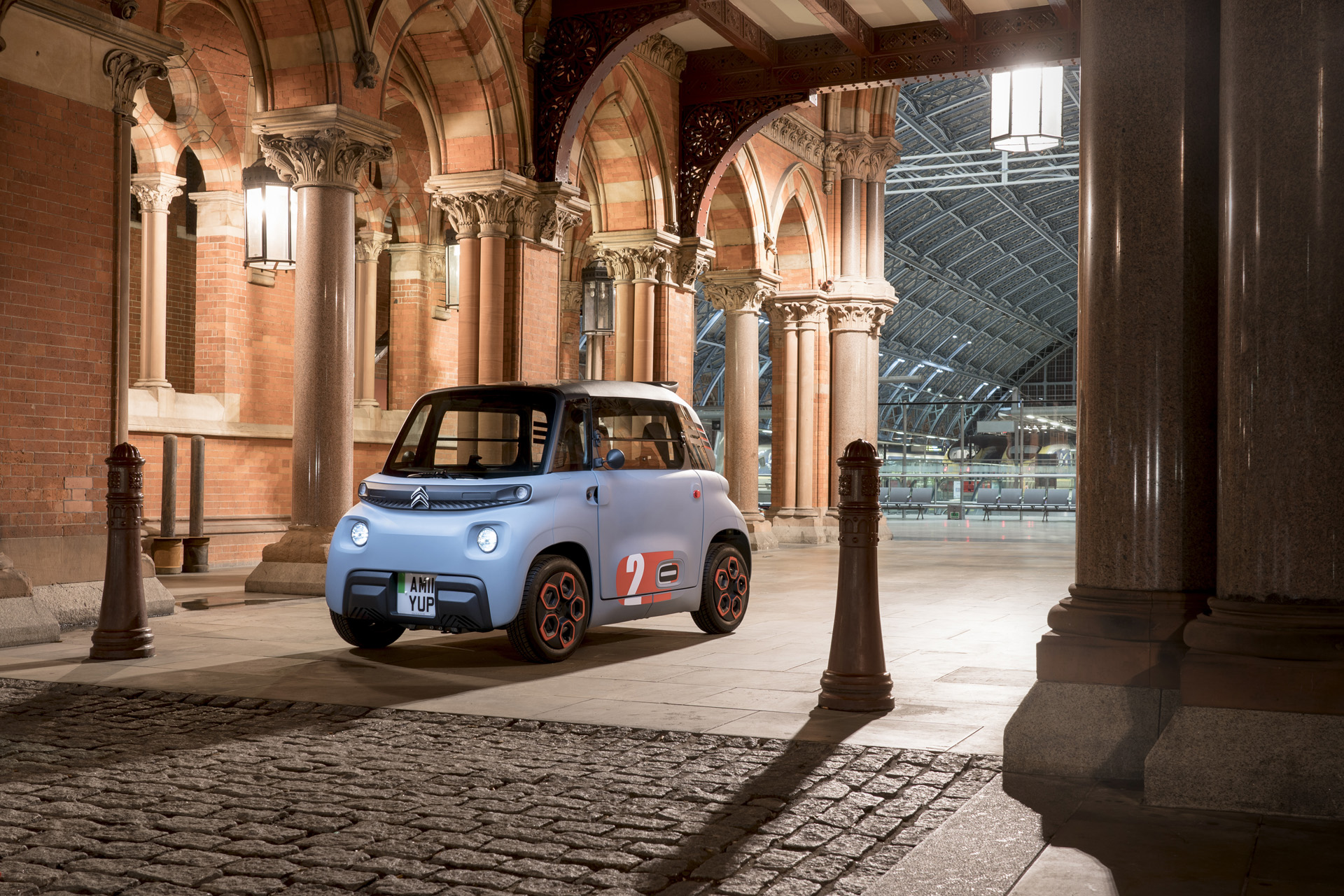 It's just 4.5 foot wide by under 8 feet long. Every Ami has the same greyish blue plastic body but, like a smartphone case, you can personalise with different coloured decals and painted wheels.
The car is so light I can push it with one hand. I love the retro-style door mirrors and one of the doors opens, backwards… Like a Rolls Royce! 
You may notice the front and rear are exactly the same – that's to cut down on parts and production costs. Which is another reason why one of the two doors open backwards – why build two different door hinge mechanisms when fitting the same door on the other side will do?
OK, so it is interesting, if a little quirky.
The Ami has two seats, set right back to the rear of the cabin. The runabout is powered by a tiny electric motor producing 8 brake horsepower and has a maximum speed of, well, a wild 28mph – or barely fast enough to land you a speeding ticket. 
What about battery range?
The Ami has a maximum range of 46 miles on one charge – or more than enough for most commutes – and that tiny battery will recharge fully on a domestic three-pin plug in three hours.
The Ami was great at squeezing through tiny gaps in traffic and it has an amazing turning circle. I see that optional extras include a go-faster roof spoiler, or a more practical set of roof rails for carrying anything larger than a few shopping bags home.
Oddly, in Britain, the Ami isn't even classed as a car – it's a quadricycle, so even a 16-year-old could, in theory, drive it. In France, 14-year-olds are buying them with their pocket money. 
Priced at £7,995, it must be the cheapest four-wheeled vehicle on the road – if you could call it a car.
What's weird is the driving position – the seats are set so far back that the windshield feels a long way away. There are only buttons to operate the hazard warning lights, as well as a heater system that could have come from the original Model T Ford. No air con air – just open a window. A USB port is standard with a smartphone holder. Add an optional Bluetooth speaker that fits in the cupholder and voila! A DIY infotainment system.
It is brilliant around town and you will make a lot of friends because people love the Ami. Just avoid bumps because the rock-hard seats are not very forgiving. The big issue for many drivers will be the restricted top speed – 28mph is barely enough to keep up with the flow of traffic. In 40mph zones you might feel a little exposed.
Indeed, but the low weight and instant electric power make it zippy, zooming away from the traffic lights. It's simple to park nose in to the sidewalk, ridiculously easy to drive and the reformable soft bodywork cheap to replace.
Best of all, there's no doubting the Ami's Gaelic charm.  It will get you to and from work safer and drier than a bicycle. Best of all, you and everybody else will be smiling…
Jessica Saunders is Director of Programmes at London College of Fashion, studying for a PhD in sustainable e-textile design.