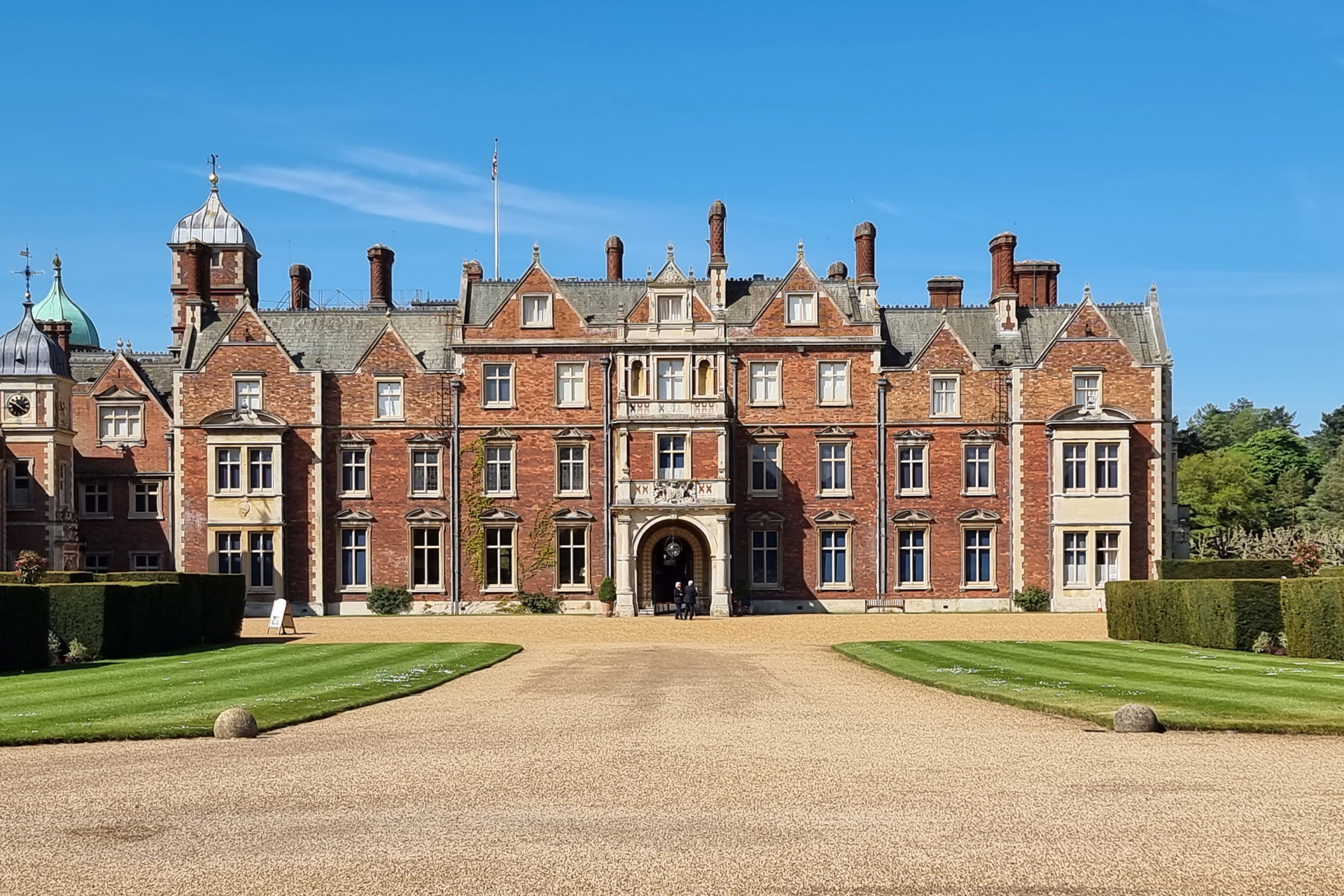 King Charles Opens His Futureproof Garden At Sandringham
Just in time for a summer visit
Following rejuvenation plans revealed in January, Sandringham Gardens are greener than ever – and they're picture perfect, too.
King Charles Opens His Futureproof Garden At Sandringham
From plain lawn to climate friendly topiary garden, Sandringham Garden has had a revamp. Combining naturalistic planting with a decorative design, award-winning landscapers Landform have cleared, redeveloped and replanted an acre of land on the Royal property, including removing topsoil and soil, ameliorating it, and using it back in the beds.
The goal is to protect the landscape while improving biodiversity – especially pollinators – by introducing new plants and flowers. Combining specialist horticultural practices to ensure the topiary is maintained and colourful throughout the year, the gardens are also extremely beautiful, with winding paths and perfect symmetry.
The plans were unveiled in January 2023, and were estimated to be complete by May 2023. New aerial shots unveil the progress so far, with new beds still to be planted – meaning it's going to be even prettier than it is now.
View this post on Instagram
View this post on Instagram
The plans also included the planting of 5,139 Yew tree hedging plants (to eventually be topiarised), plus 4,280 herbaceous perennial plants and bulbs, including: Veronicastrum (Veronica), Delphinium, Phlox, Echinacea, Lavender and other versatile species. As well as this, several yellow and pink rose varieties such as 'Gabriel Oak', 'Skylark' and 'Charles Darwin' have been planted.
When the plans were unveiled, a statement from the estate said: 'In recent years, with changing weather patterns, the current expanse of lawn has been affected by warm weather and excessive rainfall. The newly developed garden will introduce new species that are more robust, hardy and better able to withstand the impact of emerging weather patterns.'
Fancy seeing it for yourself? Luckily, it's a visitor-friendly project, too, 'with its aim to create joy for visitors,' the Estate said in January. 'A series of gravel paths will enable visitors to experience the new Garden and provide maintenance access to the plant beds,' said the Estate. 
The garden on the Norfolk estate has a rich history, linked to the British Monarch since 1862. Once home to a formal parterre garden, Sandringham's gardens were used to grow vegetables as part of the WWII 'Dig for Victory' campaign.
VISIT
Sandringham House and Gardens are open daily, 10am–5pm (last entry 4pm, closed Fridays). Garden only tickets are £13 per adult – under 17s go free. sandringhamestate.co.uk