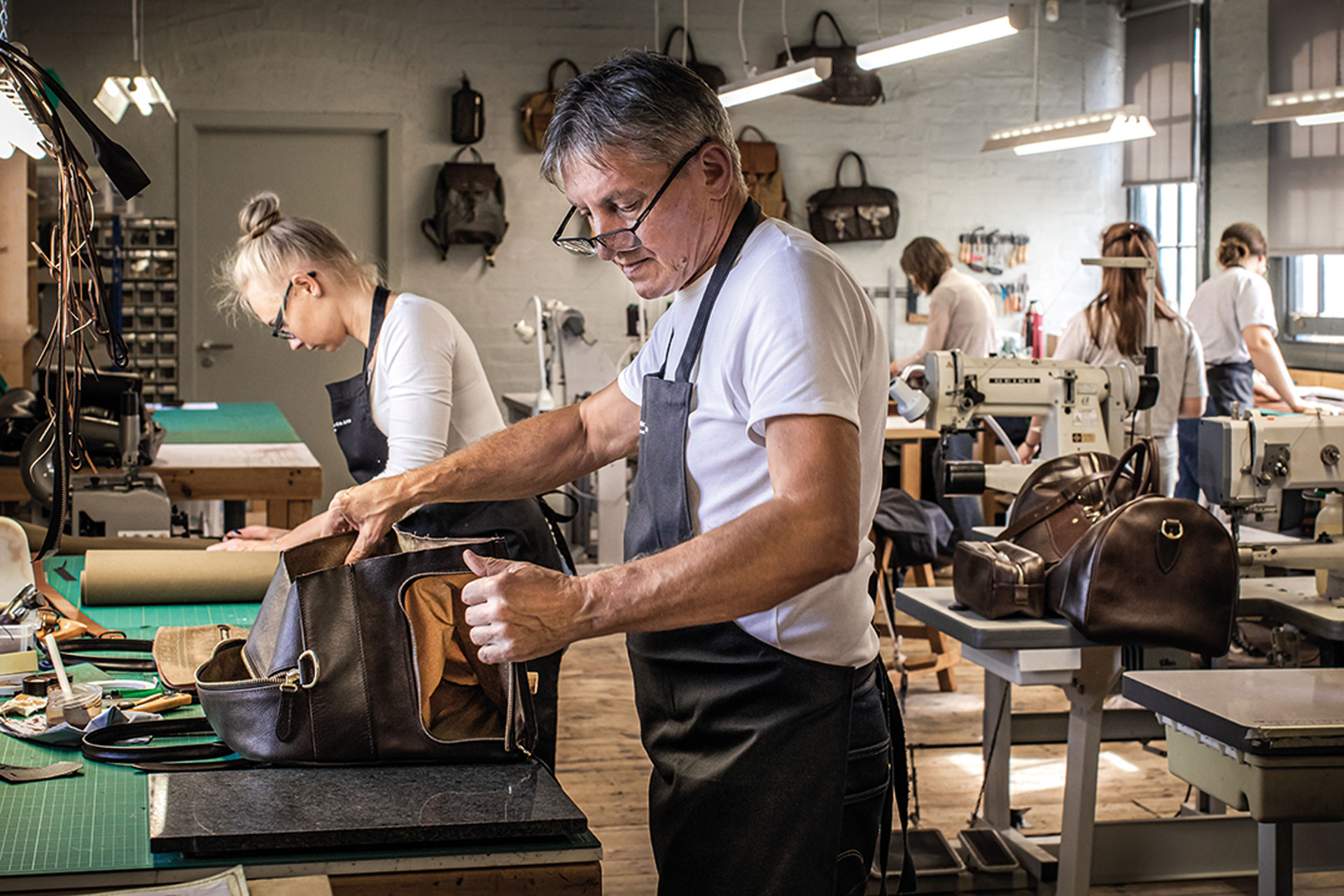 Going Great Guns: The Story of Westley Richards
---
You'll find all the necessities for a life lived outside, says Simon de Burton
Westley Richards is the sole name left in Birmingham's once-bustling gunmaking quarter. But it's not only guns it's great at – you'll also find everything you need for a life lived out of doors, finds Simon de Burton
Going Great Guns – Westley Richards
If you want to know what true colonials used to look like, ask to see a photograph of my late uncle Dennis. While 'working for the Foreign Office' in Khartoum during the 1950s, he wore safari suits (short-trouser type), sported a handlebar moustache, smoked cigarettes through a cartoonishly long holder and drank his morning champagne from a silver tankard. Dennis's tales (often tall ones) enthralled me as a boy, especially the one about dining on a boat with the third Aga Khan, a soirée that carried on until the early hours of the morning.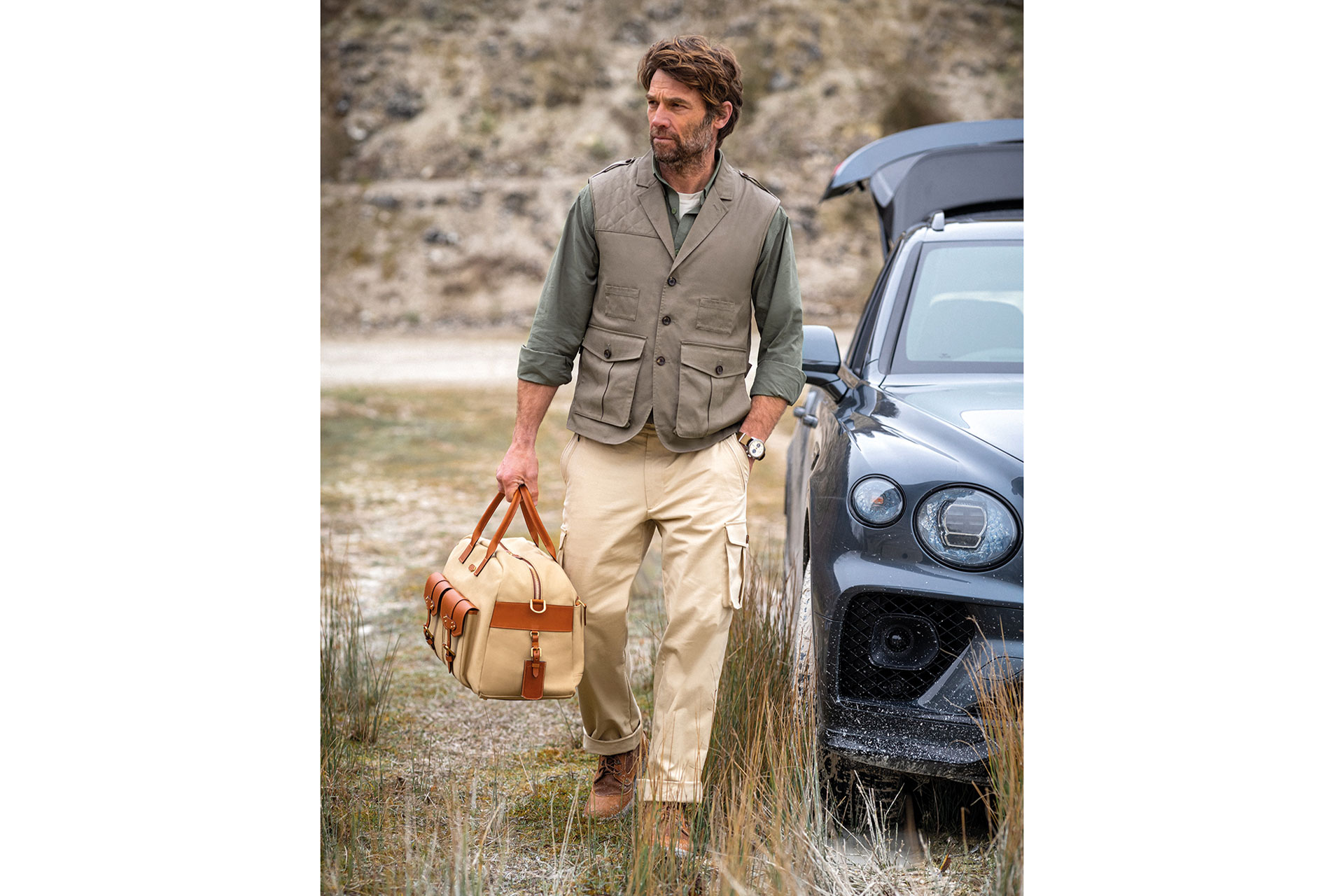 'It was always a delight to walk home at the very confluence of the Blue and White Nile just as dawn was breaking,' he would muse wistfully. 'Although one usually had to deal with the odd crocodile during flood season – but they were no match for the old Westley…' At the age of eight I wasn't sure what a 'Westley' was and, for a time, thought it might have been an advanced wrestling hold. But I subsequently learned that Dennis was referring to his Westley Richards high-powered hunting rifle, which he owned until his death in 1995.
For Dennis – as well as more celebrated hunting types such as Ernest Hemingway, Stewart Granger and Sir Jai Singh Prabhakar, the penultimate Maharaja of Alwar – Westley Richards was the only place to go when it came to choosing a best English gun. Established in Birmingham in 1812, 'Westleys' stayed with the founding family before being bought in 1957 by Walter Clode, whose son remains chairman of the firm. It's now the sole survivor in the city's once-bustling gunmaking quarter. Based in a former Victorian warehouse close to the original site, Westley Richards has maintained an unbroken record of gun production for more than two centuries and builds 25-30 specimens per year, costing from £50,000 apiece to as much as £500,000 for matched pairs.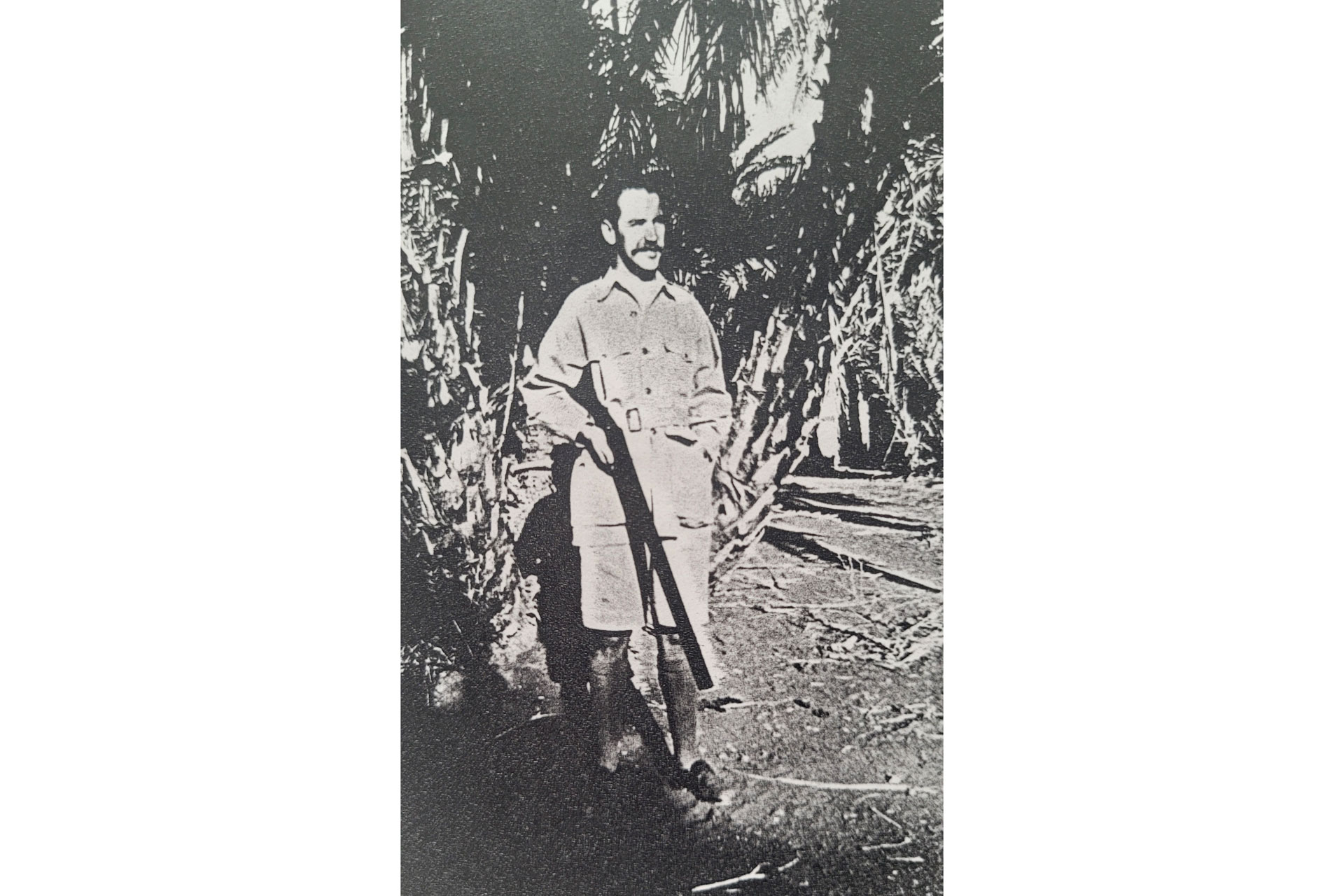 Each one takes a minimum of 600 hours to complete, and the order book is full for the next four years. But, with today's attitudes to hunting being a little different from those in the colonial era, Westley Richards has expanded its remit in order to meet the needs of the modern-day safari goer who is likely to be less interested in 'putting one right between the eyes' than looking chic while observing the magnificence of the Big Five from a secure glamping spot. 'It started back in the late 1990s when we realised that no one made gun slips or cartridge bags of the same quality as our shotguns and rifles,' explains creative director Stephen Humphries. 'We have customers from all around the world who store their guns with us, so we decided to take advantage of the fact that Birmingham is the UK centre for leather craft by making our own slips, cases and bags.' In 2010 the idea was extended to encompass a full clothing, leather goods and luggage range featuring stylish yet 'fit for purpose' outerwear (safari jackets and shooting tweeds included), top quality holdalls, rucksacks and cases made from a choice of canvas or leather. There are also smaller leather items such as wallets and keyrings as well as hip flask covers, wash bags, notebooks and even tableware.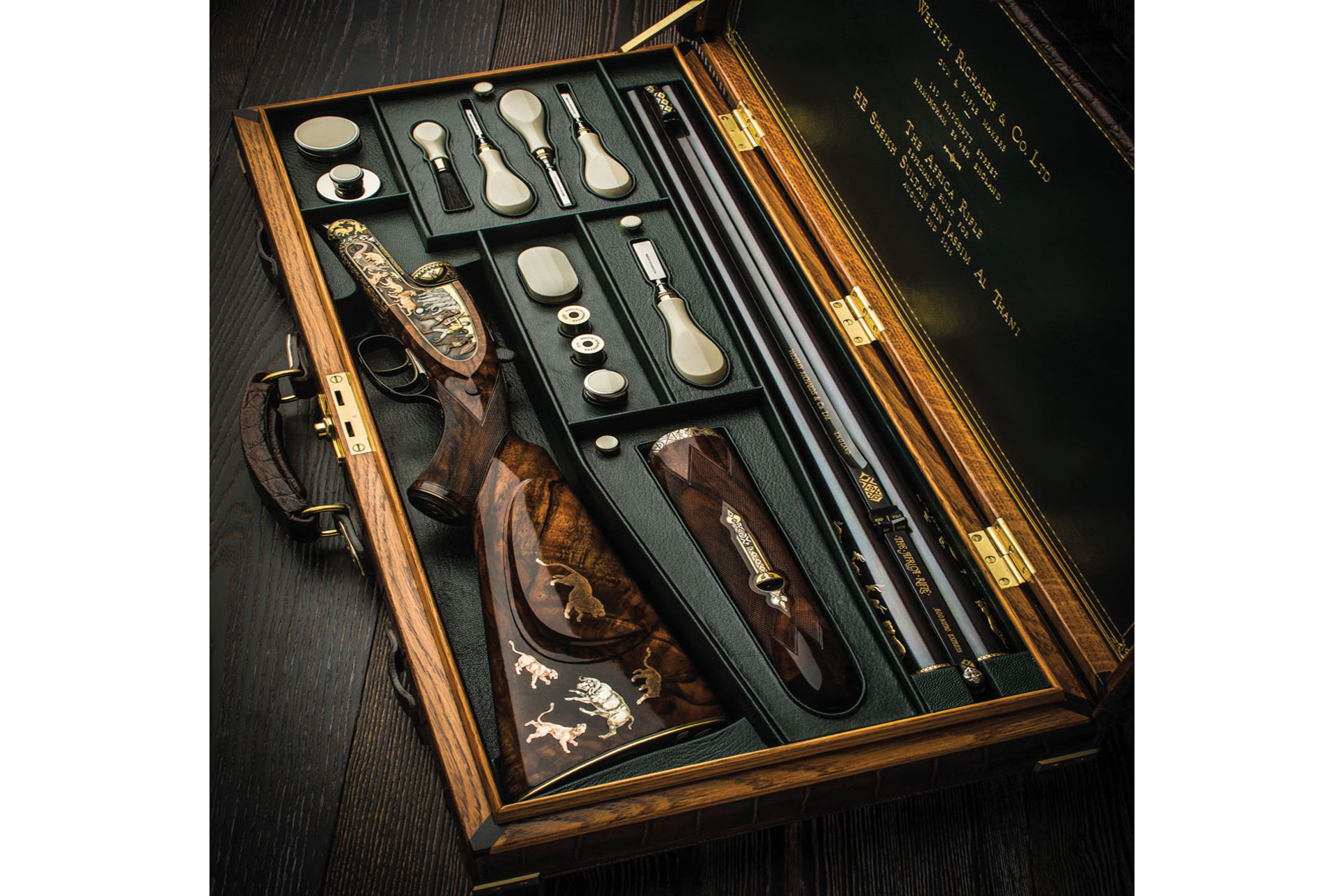 'We are probably unique in operating an L-shaped factory in which guns are made on one side and our leather goods on the other,' says Humphries. 'It's all about making the best, and being able to offer customers items that exude quality.' Despite being more than 200 years old, Westley Richards has also embraced the power of the internet, capitalising on a decision made almost a decade ago by then-managing director Simon Clode, another of Walter's sons, to start writing a comprehensive blog about the company. The blog has been going strong ever since and attracts 12,000 readers per month, many through Westley Richards' The Explora Club, which is named after a historic game hunting gun and gives members access to benefits and promotions. You don't need to be a member of The Explora Club for Westley Richards to give you a taste of the veld, however. For that, just head to Birmingham and ask to see the top floor of the factory, which Simon Clode converted into a remarkable facsimile of an African colonial clubhouse, complete with zebra skin rugs, aged wooden floors, a mounted warthog's head – and, if you ask nicely, a very agreeable gin and tonic.
READ MORE:
Splash Happy: The Best British Raincoats/ Black Girls Hike: These Boots Are Made For Walking