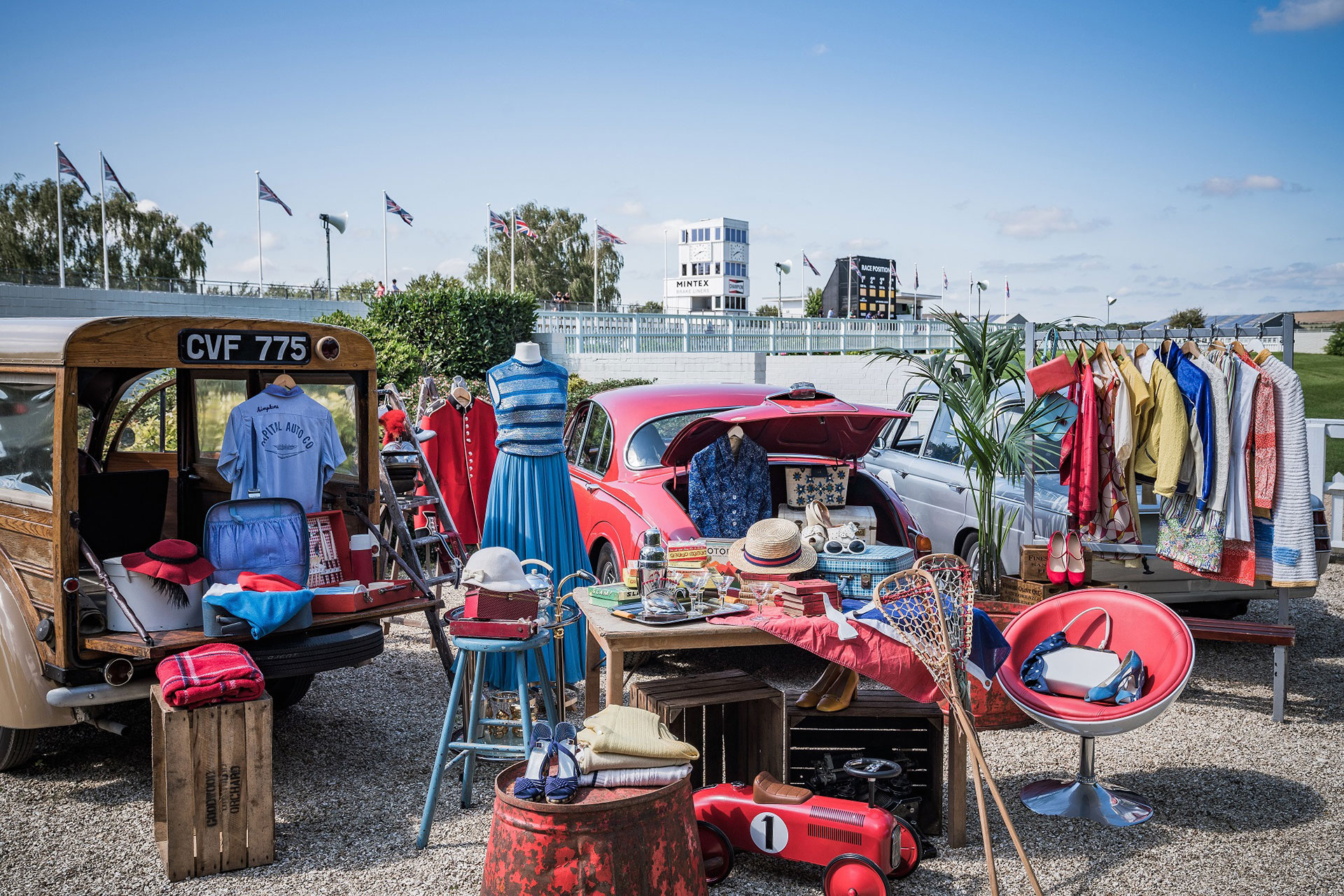 Goodwood Revival Has A New Car Boot Sale Competition
---
Classic cars, cocktails and celebrity clothing - it's a car boot sale, Goodwood-style
Goodwood Revival is back from the 17th to the 19th September. And as well as classic cars and fifties fashion, guests this year can expect a brand new event – Goodwood's first ever Best Dressed Car Boot Sale competition.
Goodwood Revival Has A New Car Boot Sale Competition
The event – which is set to take place on the third day of the festival, Sunday 19th September – will see vintage fashion being sold from the trunks of antique cars in a perfect marriage of all things Goodwood. There'll be celebrity donations from the likes of Annie Lennox and Livia Firth, and a winning car boot which will be decided by the Queen of Thrift herself – journalist and second-hand-shopping advocate Bay Garnett.
Positioned at the heart of the festival, the car boot sale will be a glamorous occasion. Guests can peruse a range of vendors selling everything from fashion accessories to antique homeware, all while sipping a hand-crafted cocktail from the Bar Car and listening to vinyl-spinning DJs.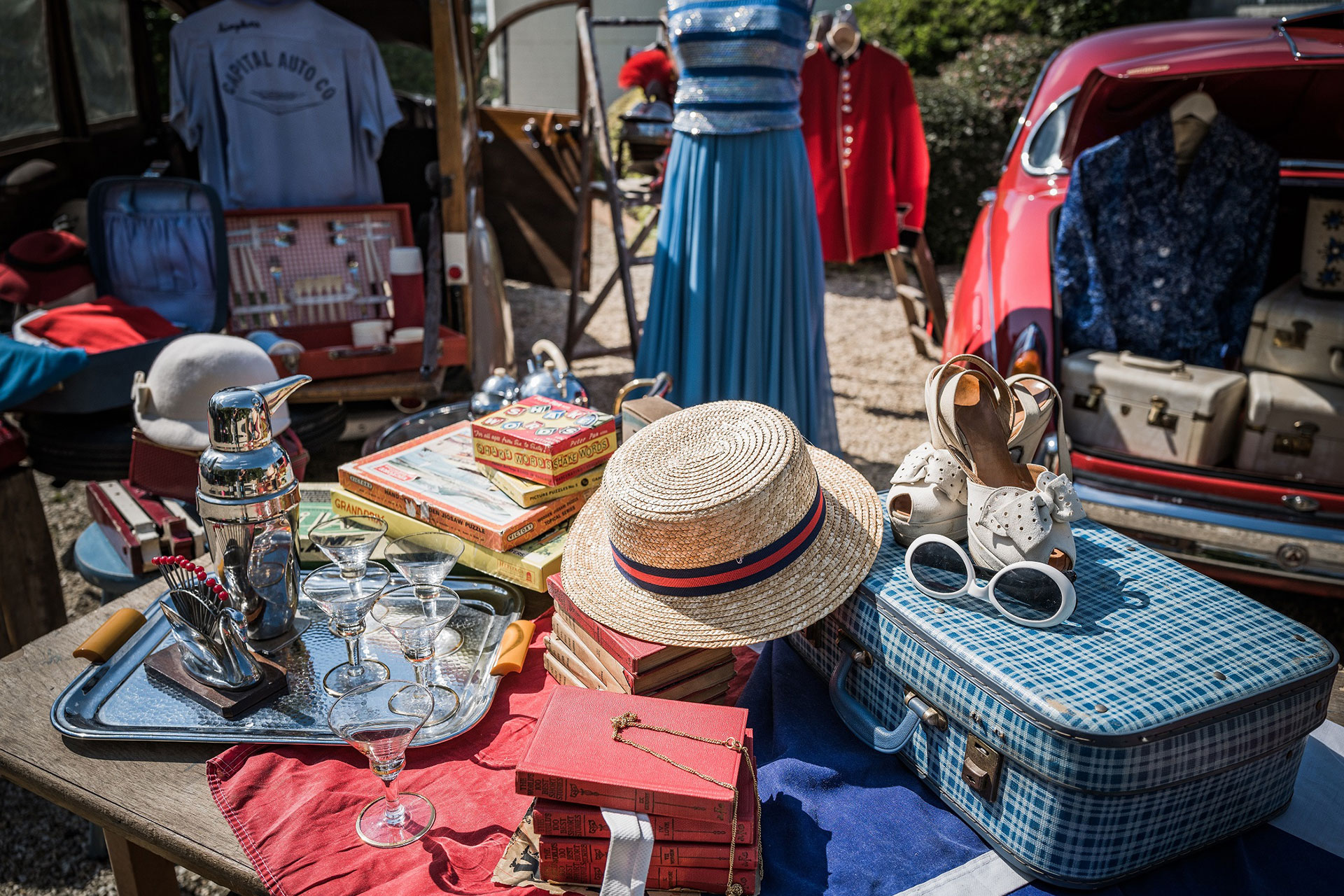 As well as East End stallholders and retro specialists, the car boot sale will be graced by specially donated items from celebrity wardrobes. Global feminist organisation The Circle – which was founded by Annie Lennox in 2008 and supports the worlds most vulnerable women – has arranged the auction of items from Colin Firth's wife Livia Firth as well as Annie Lennox herself. All proceeds will go towards their vital work.
"We're delighted to be taking part in the first ever Revival Car Boot Sale," said The Circle's CEO Raakhi Shah. "It is a great opportunity to showcase the work we do – work which fits perfectly with the Revive and Thrive ethos at the heart of this exciting event."
'Revive and Thrive' is Goodwood's commitment to celebrating vintage style and sustainability. Judge Bay Garnett agreed that the event exemplifies the ethos, as well as being a great way to kick off Second Hand September.
"Thrifting is the only truly sustainable way to buy clothes," Bay said. "The fashion industry contributes a huge amount of carbon, and is a huge part of the problem of climate change. Shopping second hand is a thing we can all do to help."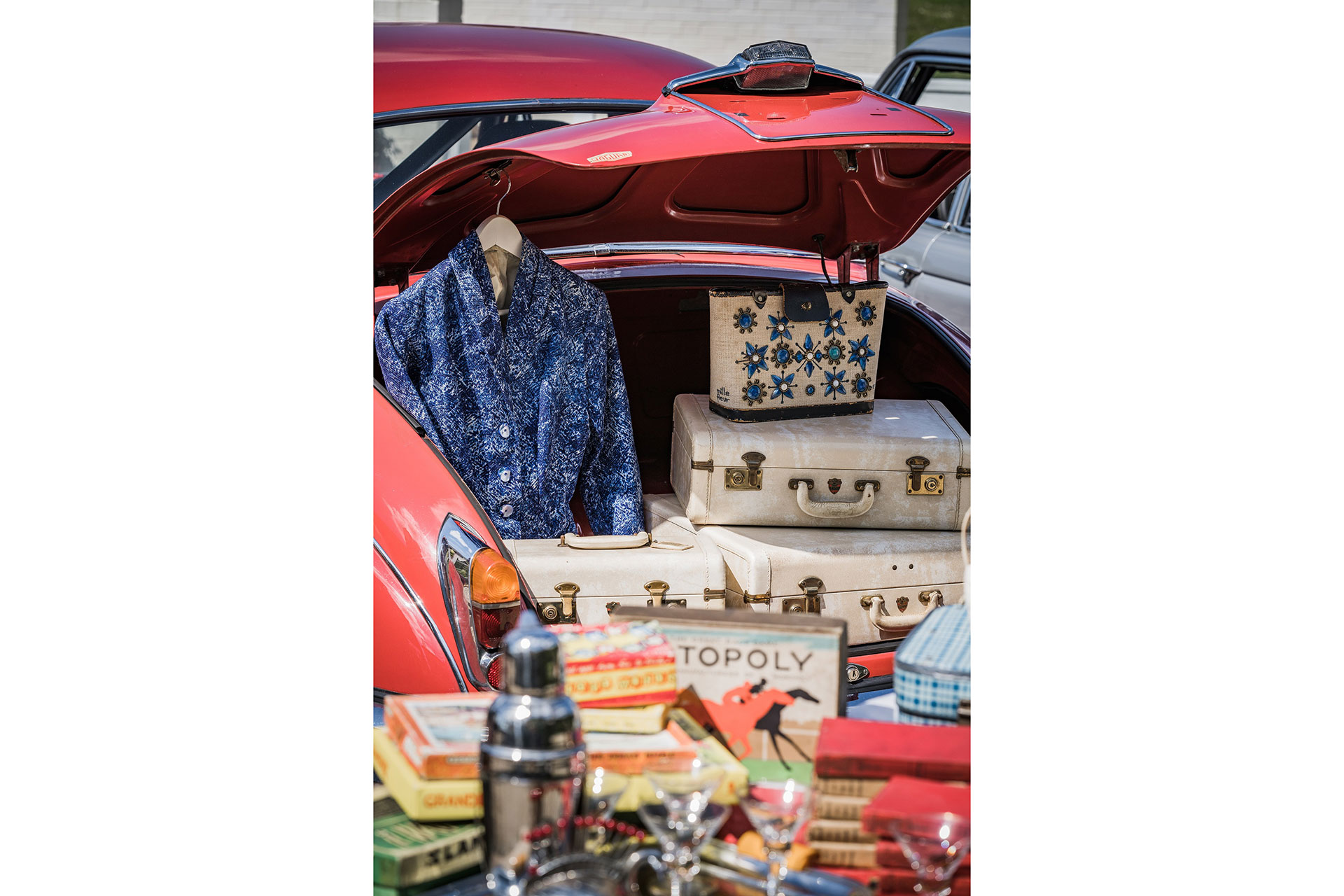 As for aspiring car boot champions, Bay said she would be looking for a stall with style and substance to crown as winner. "Presentation is important, but it's also really about what's there. Car booters should curate it in a way where you're making the best of what you've got, and bring some really special pieces."
Fancy trying your luck as a car boot vendor? Enquire at [email protected]
For shoppers, tickets are available to purchase at goodwood.com
Read More:
Will You Join In Second Hand September?  / Best Online Vintage Clothes Stores