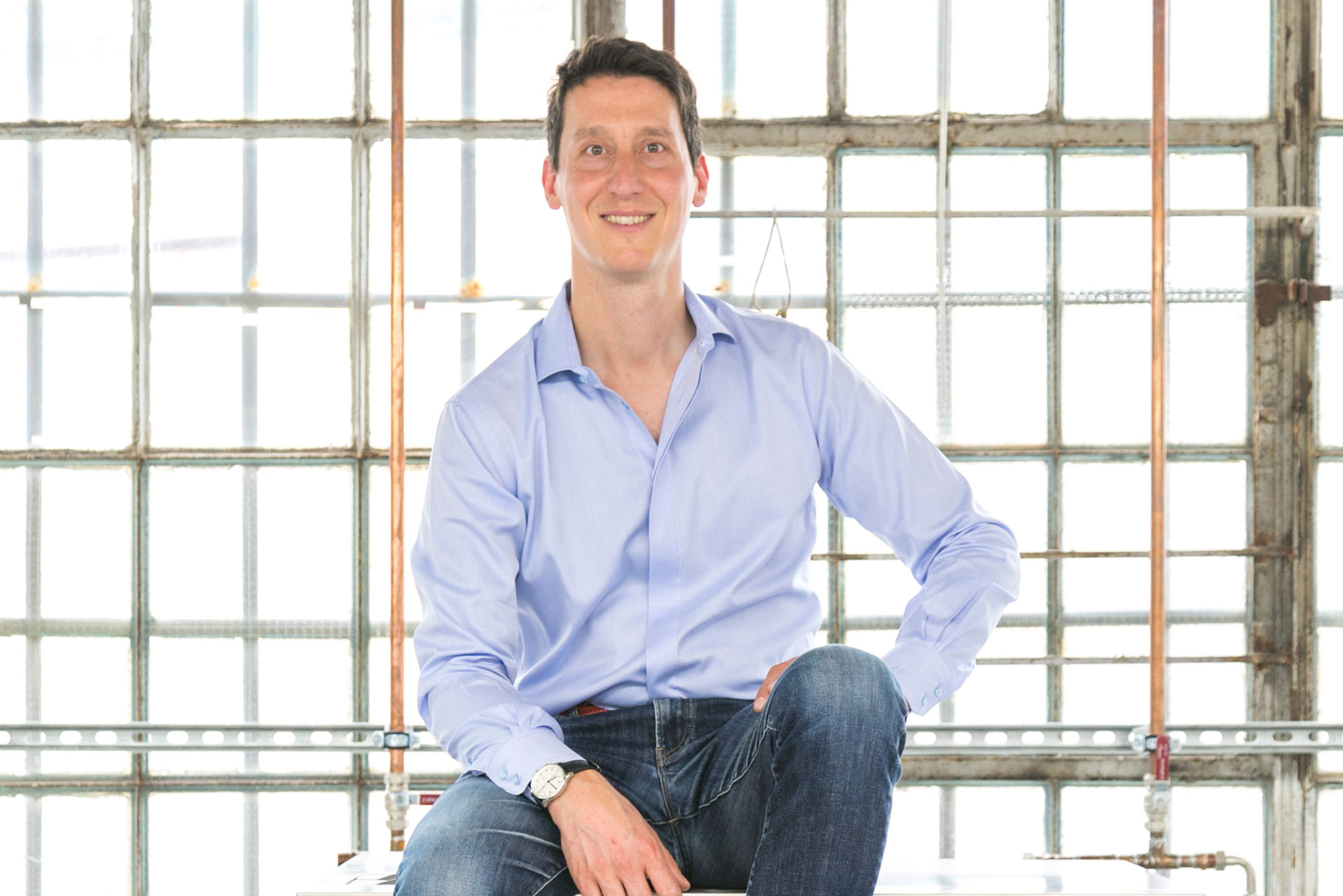 Green Heroes – Ludovic Blanc of Blanc, A Natural And Eco-Friendly Dry Cleaner
---
Setting the standard for cleaning clothes without damaging the environment and prolonging their lifespan, Ludovic Blanc has been a trailblazer and the fashion companies are jumping on board.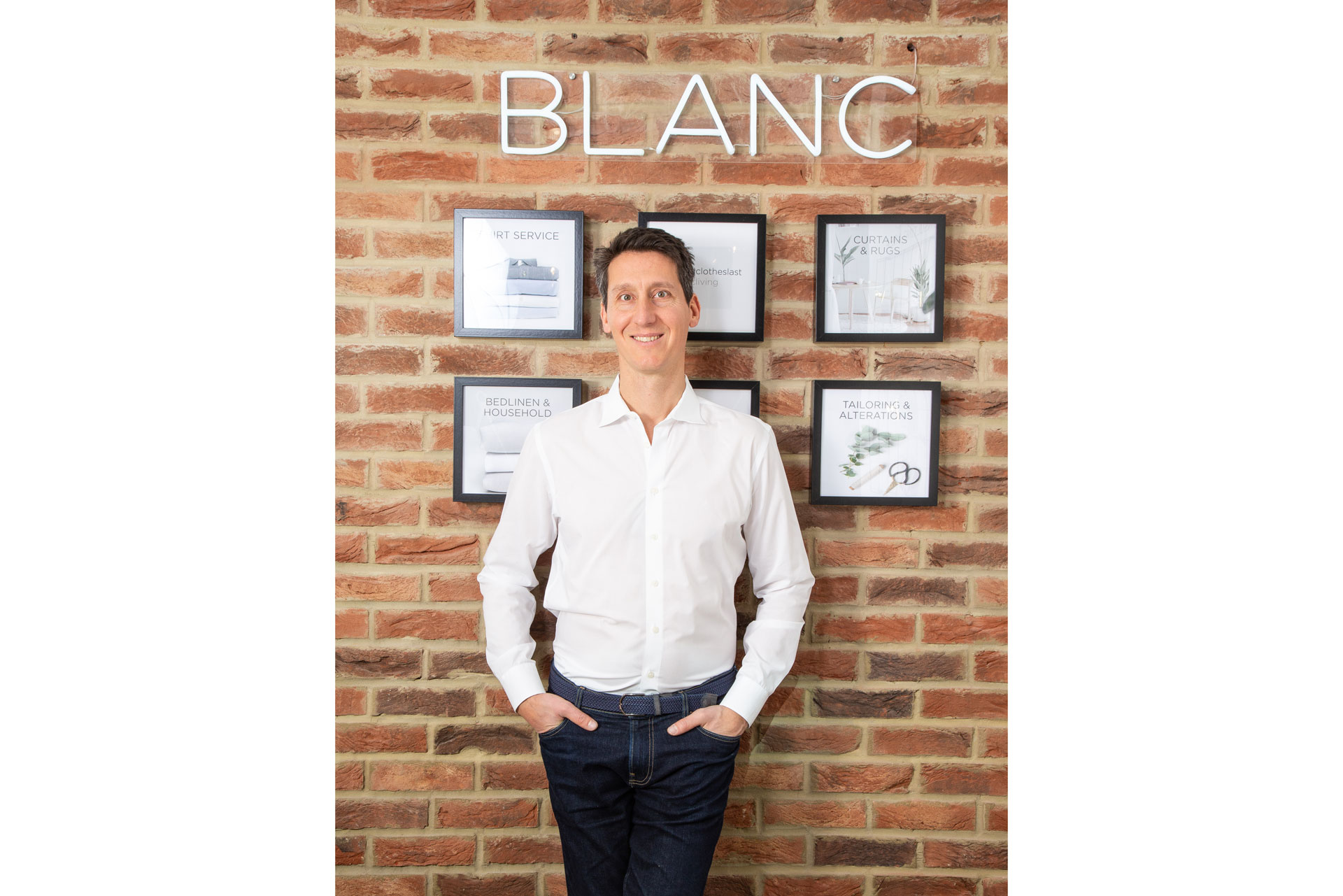 When was your green lightbulb moment?
I come from a very eco-friendly family so sustainability has always been a key consideration. In my professional life, I became a member of the JP Morgan European Environmental committee. But as time passed, I felt we were moving too slowly.
At the time I had been a heavy, rather discontented user of dry-cleaning services. One day in 2010 I read that the solvent used to dry clean clothes was extremely toxic both for human health and for the environment. At that moment I decided to take action, to make a change, to step in, roll my sleeves and to do my best to remove the toxicity from this industry.
I worked on developing this vision with Mathilde, my wife and co-founder for the next year and a half, launching BLANC in 2013.
Today we clean over 1,000 items per day with 50 amazing colleagues for over 20,000 customers, and we have more than 100 fashion brands or online platforms onboard who trust us to care for clothes, sustainably, and always with love.
What green business practices are you most proud of?
My biggest achievement is to have managed to remove the use of highly toxic solvents from the process of cleaning delicate clothes, when absolutely everyone was saying that this was not possible. It took a lot of R&D, efforts and commitment but we have now convinced the most demanding private and fashion customers that our process, through a mix of the most innovative technologies currently available, is not only sustainable, but also cleans better!
We are also very proud to have completely removed single-use plastic from our operations and we are currently replacing our diesel vans with fully electric vehicles, we have moved to 100 per cent renewable energy for all our locations, are equipping all our cleaning machines with microparticles filters and are a zero landfill business.
What makes you feel positive about a sustainable future?
I am an optimist by nature but have definitely had moments of despair in recent years when realising the state of our planet and the lack of actions taken. An unexpected benefit of 2020 is that it shocked a lot of people into realising that things needed to be done for a more sustainable and circular economy. It created a different sort of global consciousness.
Over the past six months, I have seen many companies taking actual steps towards more sustainability – far more than in the past six years. I have brainstormed with several CEOs and leaders on possible action plans to take their company or organisation to the right stage in sustainability, and I am very positive that things are now moving much more quickly, with a lot more focus.
The Best Stylish & Sustainable Swimwear Brands
And what are the facts that make you fearful?
The indifference of many. We are in a state of climate emergency and plenty still consume, whether it be fashion or anything else, like it has no impact on the world they live in.
I have three sons and I am afraid they do not get to see nature's beauty, at least not in the way I got to experience nature growing up, because we no longer hear quite as many birds, we no longer see quite so many plants or breathe quite so pure air.
Who is your own green hero?
Honestly: my mother. Even though I consider myself quite the eco warrior now, she still manages to impress me by her wealth of knowledge, how much she cares and how she still embodies the green and zero-impact ideals she taught us as we were growing up.
What is your favourite service you offer?
Our alterations and tailoring activities. You can take any item of clothing you own and ask for it to be repaired or altered to make it last several more years; or even for it to be changed completely. Make shorts from trousers, a skirt from a dress or a pillow cover from your favourite blanket. Repurpose, restore, restyle. The skills of our tailors are amazing and there is no limit to creativity, and all this without consuming resources or creating waste.
Can producing anything new really be called sustainable?
Collectively, we have to reduce the amount of products that are manufactured, ensure they are made to high quality and durability, and then promote an economy of services, which can make the products last longer by maintaining and repairing them in a sustainable way.
BLANC is at the heart of this circular economy and we believe that the goal is to minimise endlessly the impact. Zero impact, however, is a Utopia and too much focus on it can lead to inaction.
The Best Sustainable Fashion Brands
Name three other of your favourite brands who are doing the right thing.
I have always been a fan of Patagonia. I have Yves Chouinard's book Let my people go surfing on my bedside table and take a look as often as I can. This man, and his company, are an inspiration and they never cease to challenge us.
I am also impressed by Veja, who really get what it means to be sustainable throughout the supply chain. I really appreciate the effort they put into transparency when communicating about how/where the shoes are made, and their overall impact as a company.
What are the biggest challenges in running a sustainable business?
Running a sustainable business means in simple terms that every single decision is more difficult, because sustainability has to be considered as a key parameter. This adds an extra layer of complexity, the biggest of which – in addition to cost – is often the absence of a solution or supplier to support us. We therefore have to pioneer even in areas that are not our core business. For example, we looked for a large size electric van for years before finding one: until 2020 there were simply none on the market.
What advice can you give to other businesses who are wanting to do better?
The task can feel daunting and the most difficult thing is to know where to start. The key advice is that there is no right or wrong answer as long as there is progress, and ideally measurable progress.
Don't let yourself be paralysed by the cynics – or the perfectionists. Take baby steps and start now with a few simple actions. Then start making a plan, with measurable and realistic milestones and get your team excited and involved.
The best thing to do is to talk to other businesses to get ideas around what they have done. I spend a few hours a week sharing ideas and views with other CEOs in the fashion industry who want to move things forward.
Will you sign up to going carbon neutral (or even negative) by 2050?
In a way if we include the CO2 savings that we generate by extending the life of garments we are already negative!
More seriously, we are applying for B Corp this year and we started a full Life Cycle Analysis project with an external consultant in 2020. This will give us the tools to measure further reduction and definitely aim for neutrality much earlier than 2050.
Three things we should all, as individuals, be doing to help in the climate change fight?
Repair, re-wear, recycle! Making sure we take care of our clothes to help to close the loop in the circular fashion economy. This applies not only to clothes but to all products we use.
Support companies that are doing the right thing.
Avoid single-use plastics where possible.
To find out more about BLANC and its sustainability ethos, click here.
DISCOVER MORE:
Green Heroes – Rachael Howard of FUND / Green Heroes – Kieran Miles of Duco