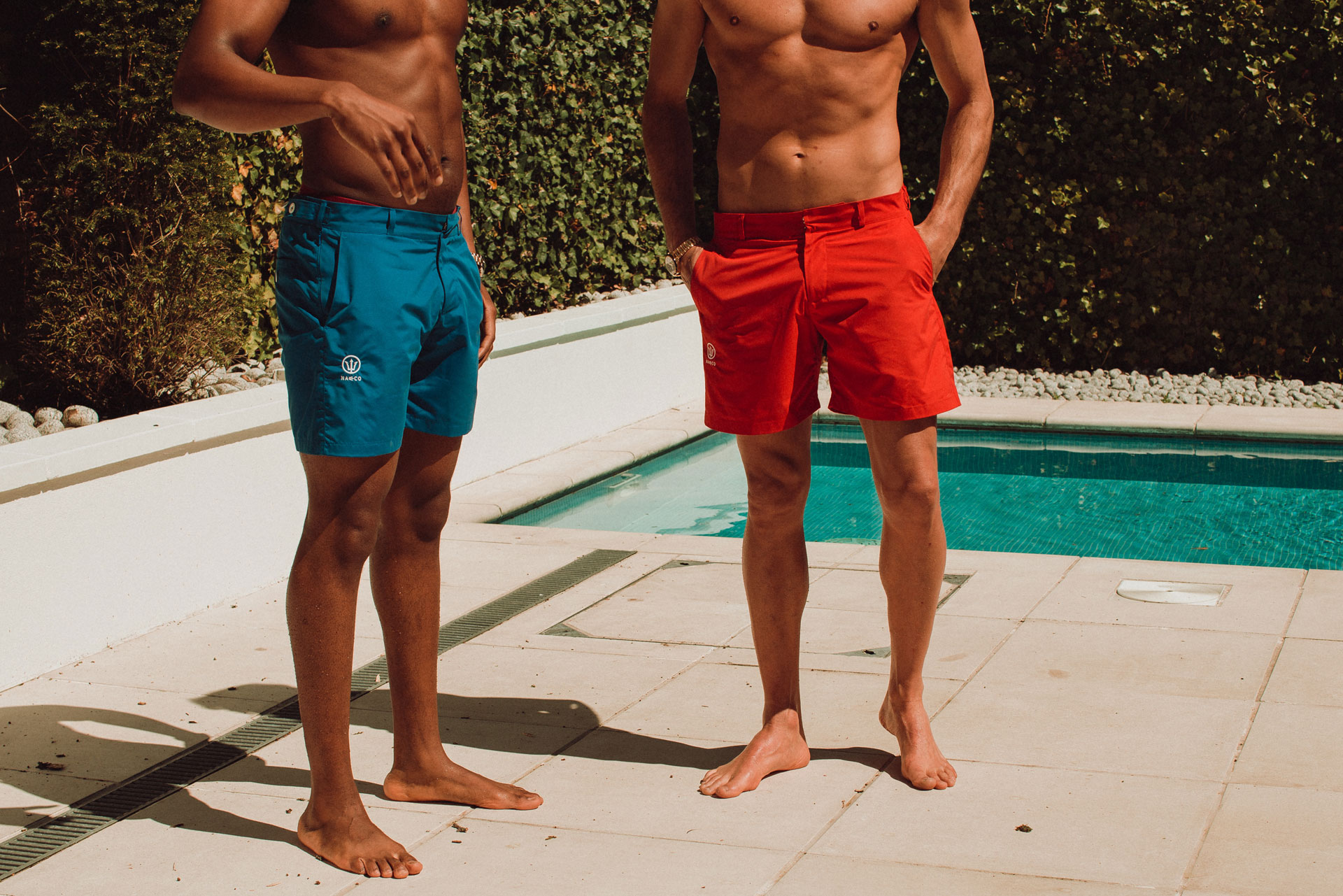 Green Heroes – Zak Johnson, Founder Of Naeco
---
Zak Johnson is a watersports fan, but his hobby led him to founding Naeco, one of the most ethical swimwear businesses in the world.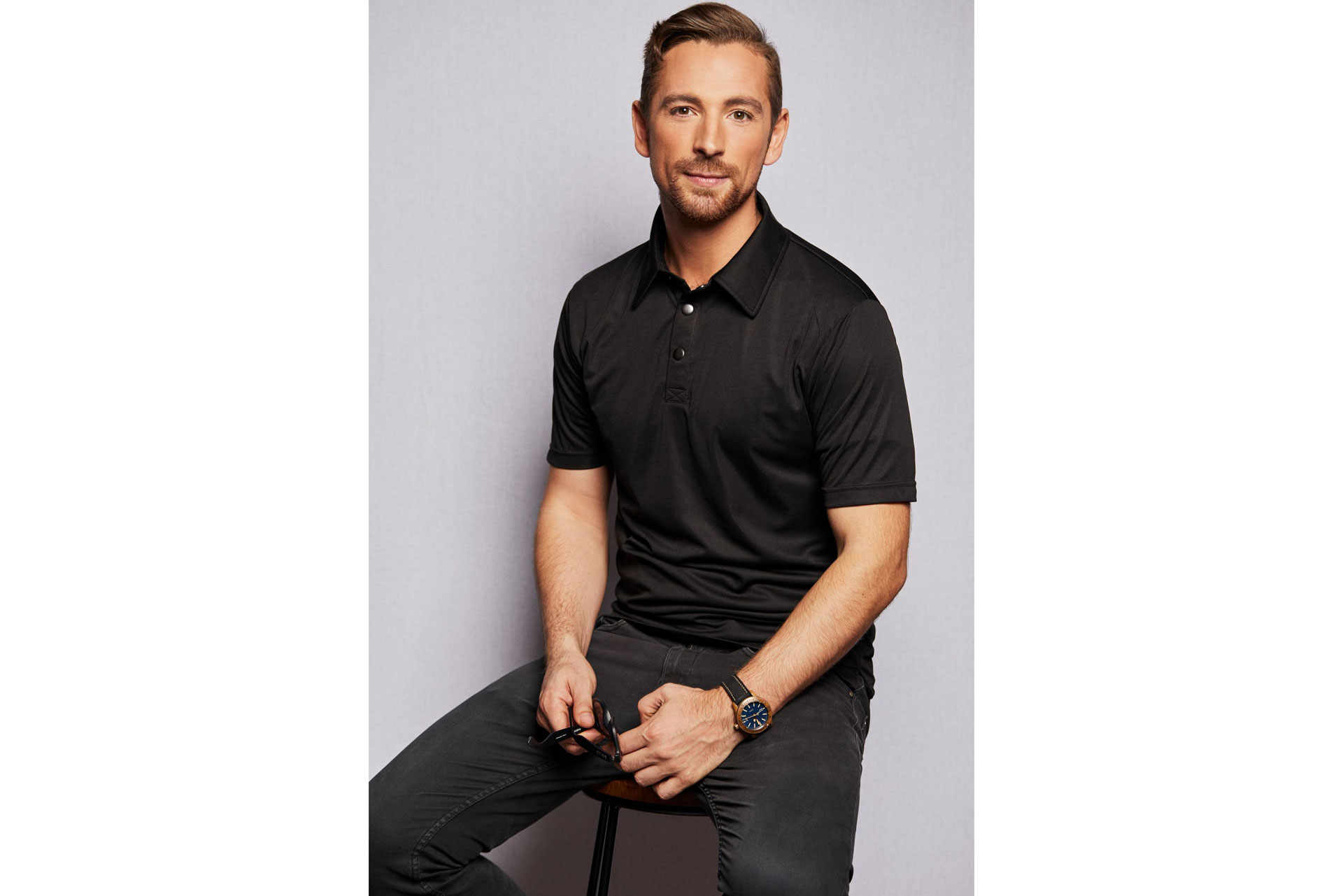 When was your green lightbulb moment?
It was in Bournemouth about six years ago. I love to surf and I would regularly help to clean up the beach and pick up plastic from the sea. I noticed over time though, how quickly the problem with plastic pollution was escalating and I discovered that just nine per cent of the plastic we put in the recycling actually gets fully recycled, while the other 91 per cent is incinerated, sold or put into landfill. There's a proportion that goes into waste to energy programmes but these aren't perfect either. Rather than just cleaning up the plastic from the beach and sea, I wanted to do something positive with it and turn it into something useful and long-lasting. I saw it as a commodity rather than rubbish and that's why I started NAECO.
What green business practices are you most proud of?
I'm most proud of the fact that all our fabrics are 100 per cent sustainable. We have never compromised on our keeping our fabrics completely sustainable as well as high-end.
What makes you feel positive about a sustainable future?
I'm positive about the creativity and technology that allows us to use existing resources rather than pillaging the earth for more. There is an increasing awareness and want to create a circular economy to repurpose and upscale existing products. One of the few positives of Covid is that consumers seem to be shopping with more of a conscience. Sustainability has been one of the driving factors for our uptick in business over the last 12 months as consumers are more selective with their purchasing. There seems to be more of an attitude of buying 'little and less often'.
And what are the facts that make you fearful?
At the moment in most cases sustainability options cost more for businesses and consumers. This needs to change, and price points need to come down to closer match unsustainable options. The plastic tax is a great initiative that allows businesses to recycle 30 per cent of their plastic waste to avoid paying this tax, initiatives like this will help tremendously.
Who is your own green hero?
David Attenborough. The way that he has highlighted the topic and made it something people care about is hugely inspirational. Before the Blue Planet documentaries, sustainability was still in the fringes of society and over the past 10 years it has become a mainstream topic and focus.
London's Best Sustainable Florists
Your favourite product – and why can we feel good about buying it?
Our hoodies – they are the best hoodies I've ever worn! And customers can feel good about wearing them as they are not contributing to virgin cotton, they are making a sustainable purchase without compromising on the high quality of the garment.
Can producing anything new really be called sustainable?
Definitely, as long as you're using sustainable fabrics and fibres in the manufacturing of your products – we upscale our plastic pellets into fibres. We need to use the resources we have to hand rather than growing and buying new ones. The key isn't what it's made from the key is what it can be made into at the end of its life that's more important to us. Everything we produce at NAECO can be recycled again and close the loop.
Where do your source your materials?
Our material comes from the ocean and beach cleanings. We upcycle these plastics into our fibres and fabrics ourselves at our recycling centres. This is what makes us very different from other fashion brands… We own recycling centres where we are able to clean, shred, and extrude waste plastics back into clean RPET pellet that we use in our fabrics. This gives us unmatched traceability and control.
Sustainable Activewear Brands To Know
Name three other of your favourite brands who are doing the right thing and why you like them?
Tesla. It's truly a pioneering brand and disruptor. They have proved that one of the world's most un-eco-friendly industries can use clean energy without compromising the driving experience.
Moët Hennessy. They have tackled plastics head on and have made huge sustainable commitments for 2030 but what I admire most is that they approached us to do something about plastics today. They now have a pilot programme recycling from 40 on trade venues across London where we take 100% of plastics away and recycle them back into RPET pellet that we use in their manufacturing. This is really tackling the problem head on and not waiting around for a solution.
Sky Ocean Ventures. Invested £25 million in innovations to end the devastating flow of plastic into the sea, across the world and is really close to our heart. We need organisations like this that are prepared to back businesses that are doing things differently.
Should we be green shaming the brands/companies who are doing nothing to change their ways?
No, I don't think we should ever shame brands. I think we should instead highlight the ones that are being sustainable and have more initiatives to champion brands that are doing the right thing rather than focusing on the negatives. Highlighting sustainable efforts is really important. I would like to see more government funding and support for businesses choosing to do the right thing. There are taxes being introduced for people not using 30% of recycled plastics in their supply chain but there's no incentive to use 50 per cent, for example… We should focus on how do we champion business that are going the extra mile that are pushing beyond the limits?
What are the biggest challenges in running a sustainable business?
The cost. Everything costs more from the manufacturing, shipping, boxing and the fabrics and we work on a lower margin because of that. We do however counteract that with brand loyalty, we get a lot of customer repeat purchases. We don't charge more for sustainability and take a smaller margin for the time being while our costs are higher as we are in this for the long haul. Also, this forced us to own our supply chain from bottle to garment to ensure we can maximise the business but also have full traceability.
What advice can you give to other businesses who are wanting to do better?
I would say to start small; all companies want to the right thing and don't know where to start. Choose one area to start with and go from there, whether it be removing plastic cups from your café or replacing one fabric in a product line to a sustainable alternative. Businesses who have struggled to be more sustainable have usually tried to do everything at once which is hard to achieve.
Will you sign up to going carbon neutral (or even negative) by 2050?
We're already carbon neutral. We use renewable energy in all our offices and factories and throughout the manufacturing process, and all our fabrics and trim are 100 per cent sustainable. We also use water recirculation in our factories that use 100 litres of water to minimise our footprint and now we are investigating heat in our machinery and ways in which we can captre this waste energy and transform it into electrical energy to be reused in our machinery. This is like the KERS system in formula 1.
Three things we should all, as individuals, be doing to help in the climate change fight?
I again would say take small steps, don't try to do everything at once. My three tips would be: choosing one sustainable product a year, looking at your energy provider and try to only purchase things you actually need.
Find out more about Naeco and its sustainable practices here.
DISCOVER MORE:
The C&TH Style To Sustainable Style In London / The Best Stylish Sustainable Swimwear Brands