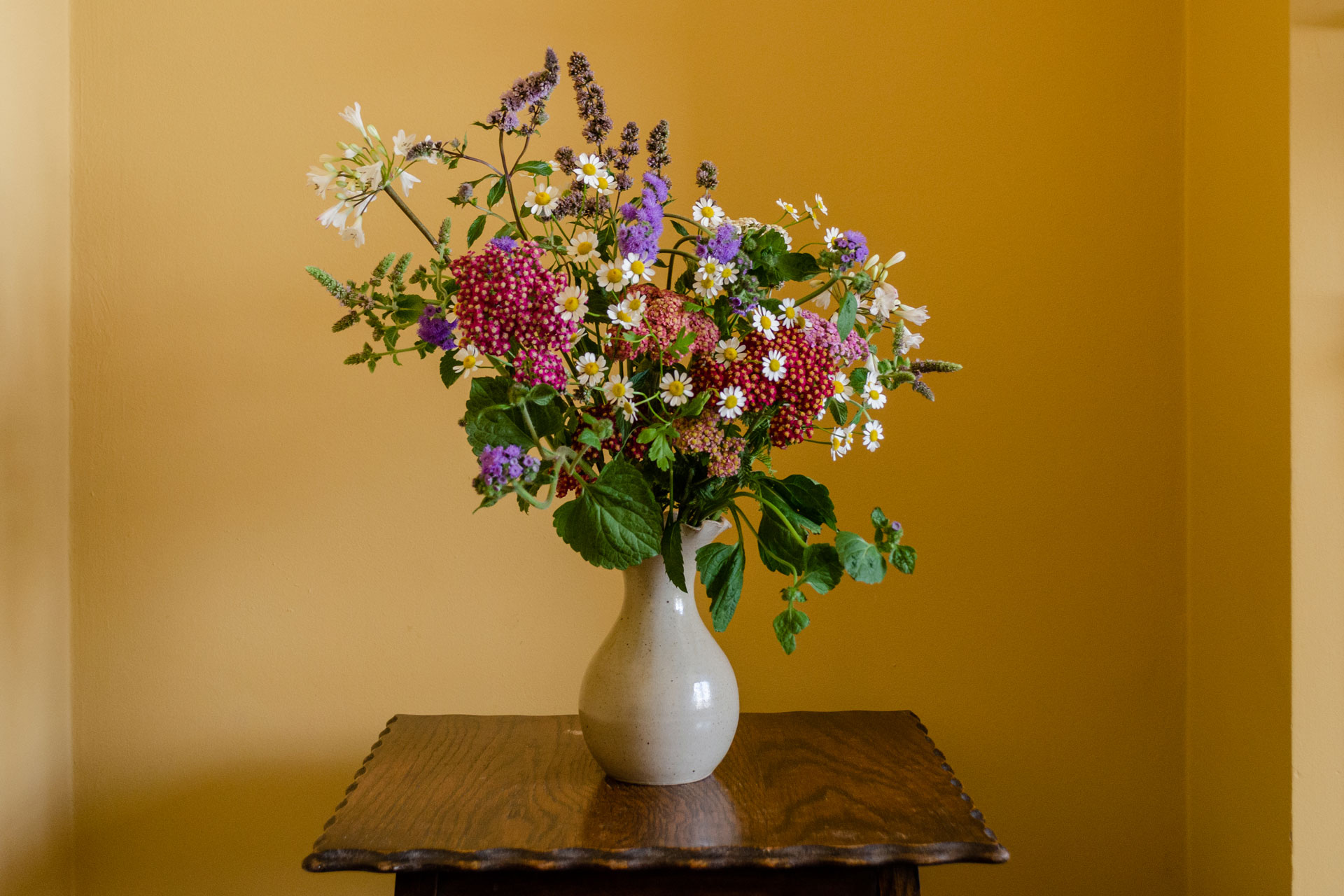 London's Best Sustainable Florists
---
You'd be forgiven for thinking floristry is an innately eco-friendly industry – yet there are in fact a number of ways your bouquet may have harmed the environment. Flowers are often flown in from far-flung destinations and put in non-biodegradable plastic floral foam, notorious for its damaging effects. What's more, approximately 100,000 tonnes of plastic is produced for the florist world each year, only about 30 tonnes of which is recycled. Yet eco-conscious botanists need not worry: there are many sustainable florists out there, approved by the royal family, A-listers and fashion brands alike. Read on for the ones to know.
The Best Wedding Venues in NYC
Best Sustainable Florists in London
Uncut Stems
Launched after starting life as a lockdown-club between friends, Uncut Stems is a sustainably focused flower club and something of a badly-kept secret among the style and interiors-obsessed of London. Members include the likes of Laura Jackson and Lucy Williams.
The Best Eco Friendly Subscription Boxes
Inspired by the transparency of Oddbox, where the provenance and rationale behind each vegetable is made clear in a weekly letter, CEO and Founder, Vicki Baker, identified the need for an honest yet beautiful flower subscription. On a mission to reduce reliance on overseas flowers, Uncut Stems teaches members about seasonal flowers from spring bulbs through to Christmas wreaths, as well as care and styling skills along the way.
Throughout the seasons members will recognise flowers from Uncut Stems in the parks, gardens and hedgerows around them, learning about each in the letter with illustrations drawn by Vicki, that accompany deliveries.
Subscriptions to Uncut Stems reopens 23rd September. You can sign up to the subscription waiting list, purchase spare buckets and check if Uncut Stems delivers to your area here.  Subscription is £30 every two weeks, for 20+ unarranged stems and a letter detailing provenance, care instructions and styling tips. 
Abel & Cole
Did you know that an imported mixed bouquet emits 10x more carbon that a British grown one? You may have already heard of Abel & Cole, with their vegetable box deliveries, well, now they're expanding to British blooms. Tipped as the 'only online delivery service to offer organic flowers in the UK', you'll be able to select blooms that are hand harvested, and grown without heated greenhouses or chemical inputs.
If you didn't already know, organic flowers are a savvier choix, since they're free from artificial pesticides (this helps biodiversity thrive a bit better), and less water as well is needed to help these plants grow, what's not to like?
Abel & Cole's boxes of blooms are from six selected British growers, and they'll only deliver to certain areas each week, to keep their carbon emissions as low as the brand can. abelandcole.co.uk
Philippa Craddock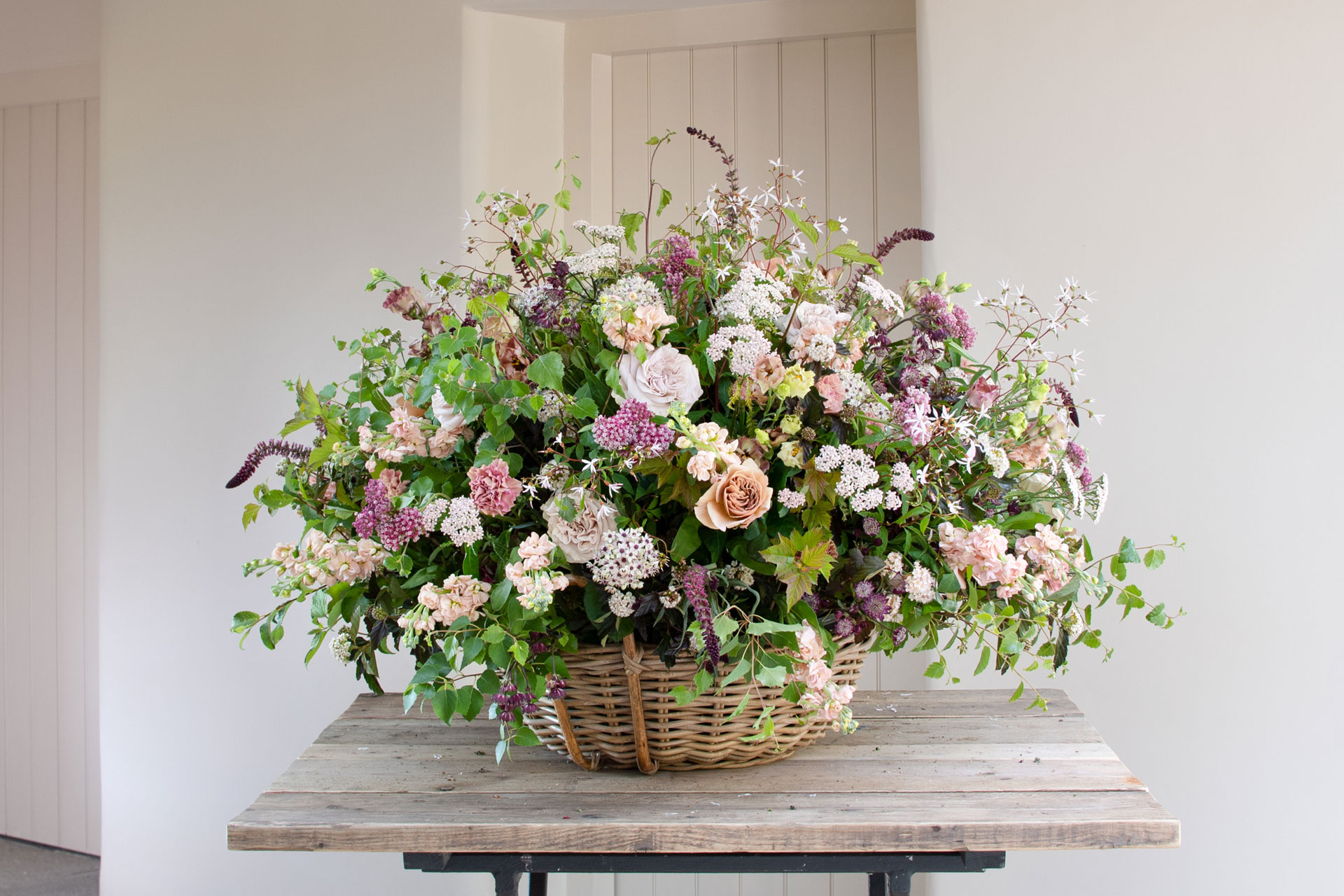 Philippa Craddock was firmly placed on the world stage in 2018, when she was commissioned to design the floral displays for Harry and Meghan's wedding. Since then she has become one of the city's most in-demand wedding florists – no surprise, as her designs are inimitable. Philippa is also passionate about sustainable floristry, ensuring the company avoids single-use plastics, instead using sustainably sourced moss, recyclable chicken wire and reusable plastics. There's also a focus on buying locally – and at the start of the pandemic the florist launched an online directory of local flower farms. philippacraddock.com
Bloom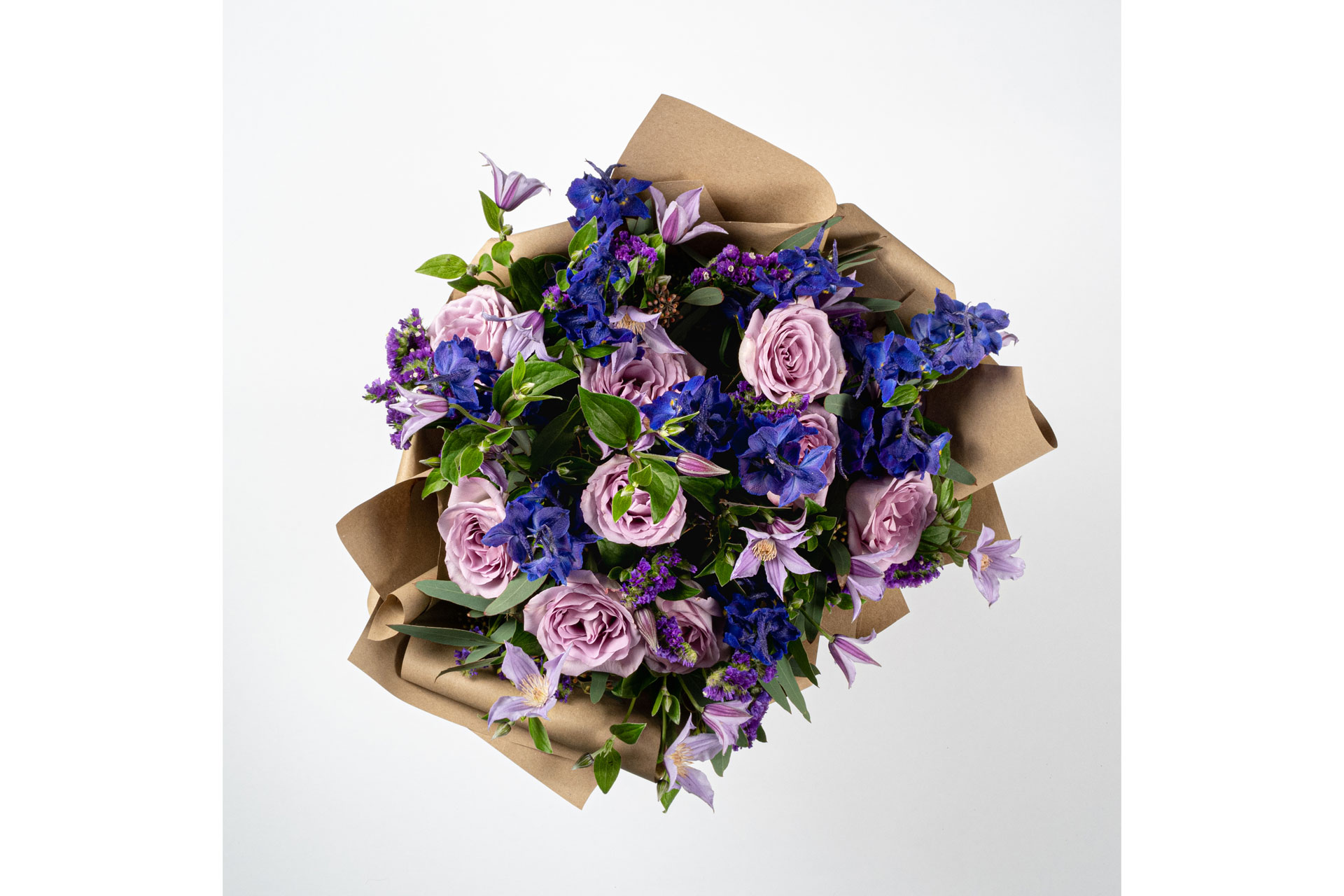 Despite launching just a few months ago, online florist Bloom has already garnered attention from a whole host of top names – Adele, Rihanna, Christian Dior and Stella McCartney, to name a few. It's the brainchild of florist and designer Larry Walshe, who has years of experience in creating beautiful bouquets – but Bloom is about more than aesthetics. The company is 100 per cent plastic free, with all packaging recyclable and compostable. Not only this, but Bloom has partnered with the World Land Trust to help support reforestation projects, pledging to plant enough trees to offset the carbon footprint of its production, packaging and deliveries. bybloom.co.uk
Arena Flowers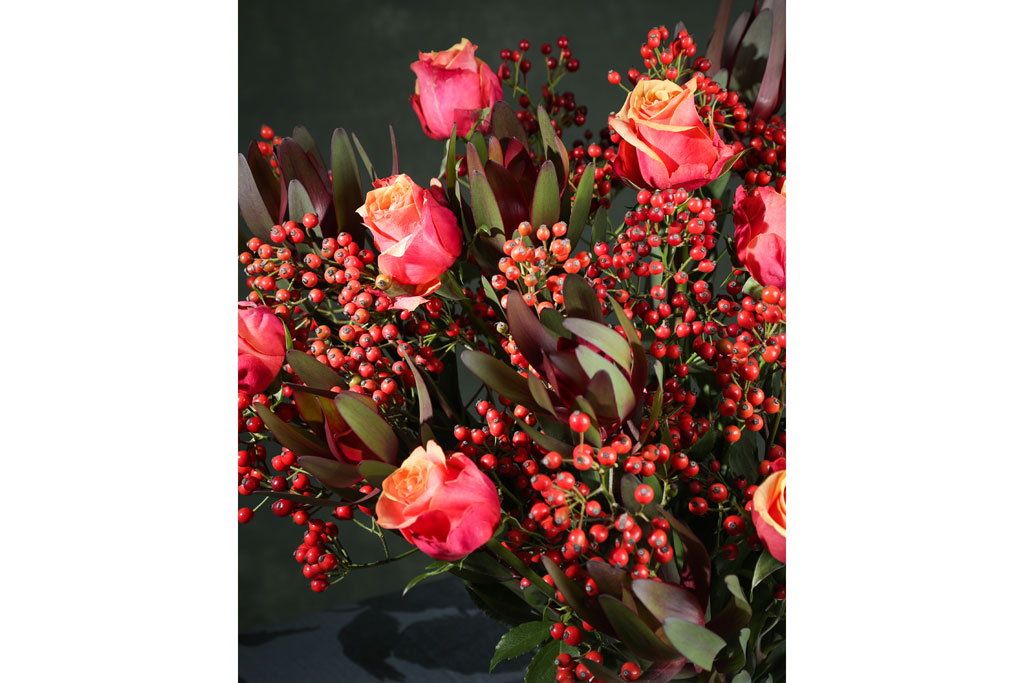 Arena Flowers has always been ethically and environmentally conscious. It's the only florist in the UK with a 100/100 score from the independent Ethical Index, and in 2017 it became the first flower business to ban single-use plastics in all its packaging. But last year the business really ramped up its sustainability efforts. Not only is Arena Flowers on course to be the first carbon-neutral flower delivery business, it's aiming to have a positive impact on the environment, pledging to remove 300,000 tonnes of CO2 from the atmosphere in 2021 by planting over a million mangrove trees. arenaflowers.com
Blooming Haus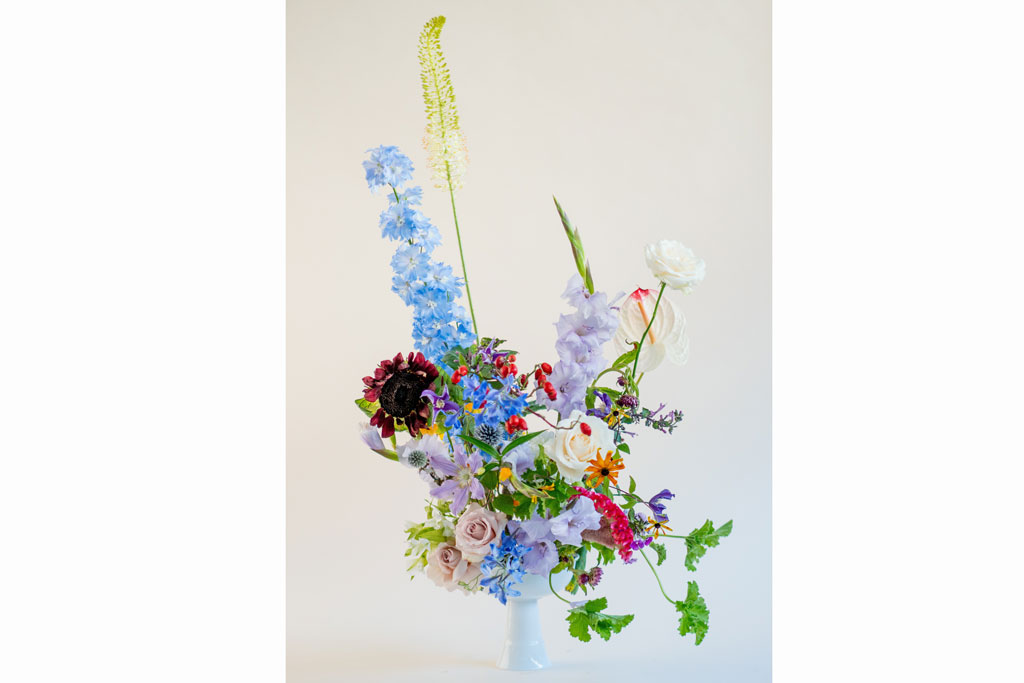 Sustainability lies at the heart of Battersea-based florist Blooming Haus. Launched in 2014 by florist Michal Kowalski and sustainability engineer Michael D, the florist is known for its use of rare flowers and unusual plants, which are foraged by a team of 'floral engineers'. Its environmental practices are impressive: all organic waste is composted, floral foams are avoided and flower buckets are returned to suppliers after delivery. The studio also runs on green energy, and all vehicles used are electric. Planning a wedding? Pick Blooming Haus as your florist, and they'll plant a tree in your honour. bloominghaus.com
McQueens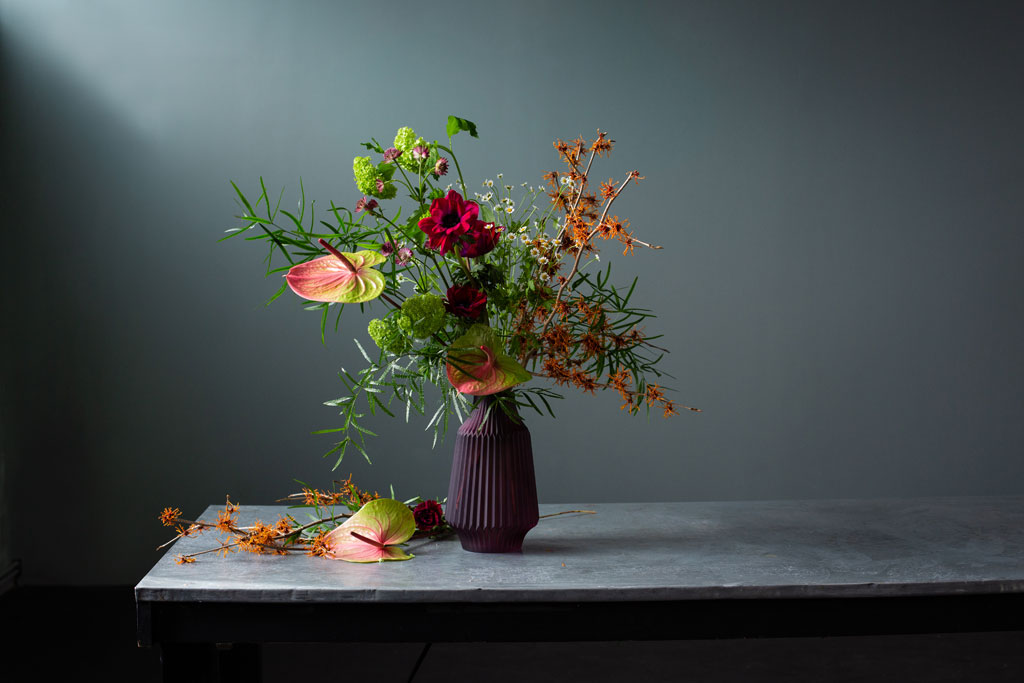 Since beginning its life as a tiny shop in Shoreditch in 1991, McQueens Flowers has become one of the world's most prestigious internationally-acclaimed florists. You'll spot its fashion-forward, design-led displays in top London hotels, but the florist also creates some of the most striking hand-tied bouquets around. McQueens is also the only florist to be a recipient of the Positive Luxury Butterfly Mark, which celebrates luxury brands who make continued commitments towards sustainable practices. These include efforts to reduce waste, responsibly consume energy and eliminate the use of unsustainable materials. mcqueens.co.uk
JamJar Flowers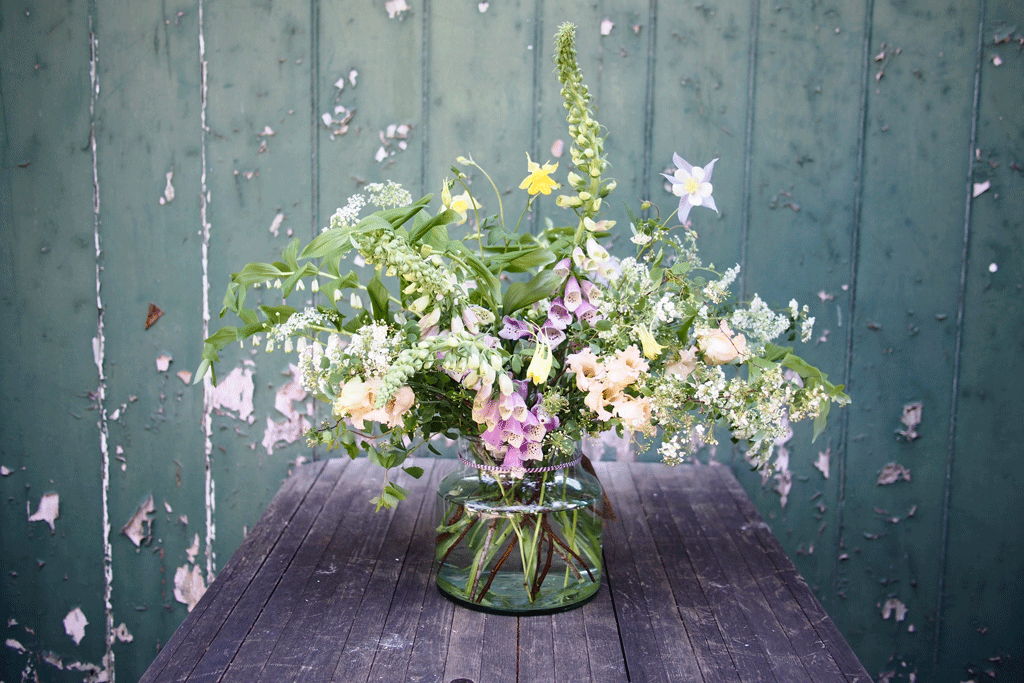 The idea for JamJar Flowers started in founder Melissa Richardson's Sussex home, where she would collect wildflowers from the woods and arrange them in jam jars on the kitchen table. In 2009 she turned her passion into a business, and so JamJar Flowers was born. The company grew – it now operates from a Dickensian-inspired studio in Kennington and create displays for lavish places like Sketch and Chiltern Firehouse – but the simple, unfussy principles remain. Seasonal bouquets come in an array of colours, presented in jam jars, pickle jars, giant jars and enamel buckets. jamjarflowers.co.uk
Wild Things Flowers
There are no rules for self-taught designer Louise Bermingham, founder of Mayfair florist Wild Things Flowers. Her designs are – as the name suggests – wild: free from the traditional boundaries of flower arrangement. The result? Beautiful, unique blooms, with names like 'The Brightest Star' and 'Lilac Skies'. Flowers are grown in Louise's carbon-friendly cutting garden, which avoids the use of both agrochemicals and floral foam, renowned for having a negative effect on the environment. wildthingsflowers.co.uk
Flowerbx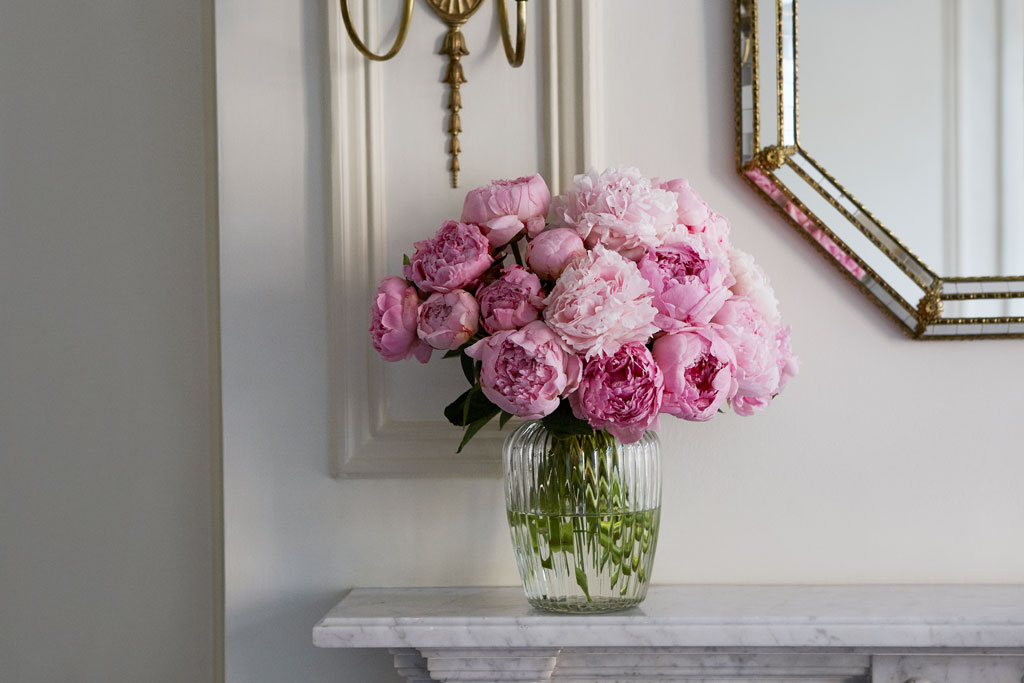 Founders Whitney Bromberg Hawkings and Adam Wilkie worked at Tom Ford for 20 years before launching Flowerbx, so you can guarantee the sleekest of bouquets. Aside from the aesthetics, you can rest assured all flowers are sourced directly from sustainable growers – and any green waste the florist produces is composted. Bouquets arrive at your door in recyclable boxes, and you can opt for same day zero emission deliveries. flowerbx.com
Paul Thomas Flowers
When Paul Thomas opened his eponymous flower shop in Mayfair's Shepherd Market in 1989, it quickly became a hub for locals, with neighbours and clients regularly popping in for a chat while ordering a bouquet. The community feel lives on to this day – albeit alongside a handful of royal clients: Paul Thomas Flowers has supplied blooms to some of the world's most exclusive parties and celebrations, including royal weddings. You can also find its elegant Edwardian-style designs at The Ritz – yet behind all this glitz and glamour lies a dedication to the planet. Each day one or more of the team go to the New Covent Garden Flower Market to find seasonal English garden foliage, and the use of floral foam is reduced as much as possible. paulthomasflowers.co.uk
READ MORE:
Flower Delivery Services in London / Flower Arranging Classes
Main Image: Uncut Stems, uncutstems.co.uk