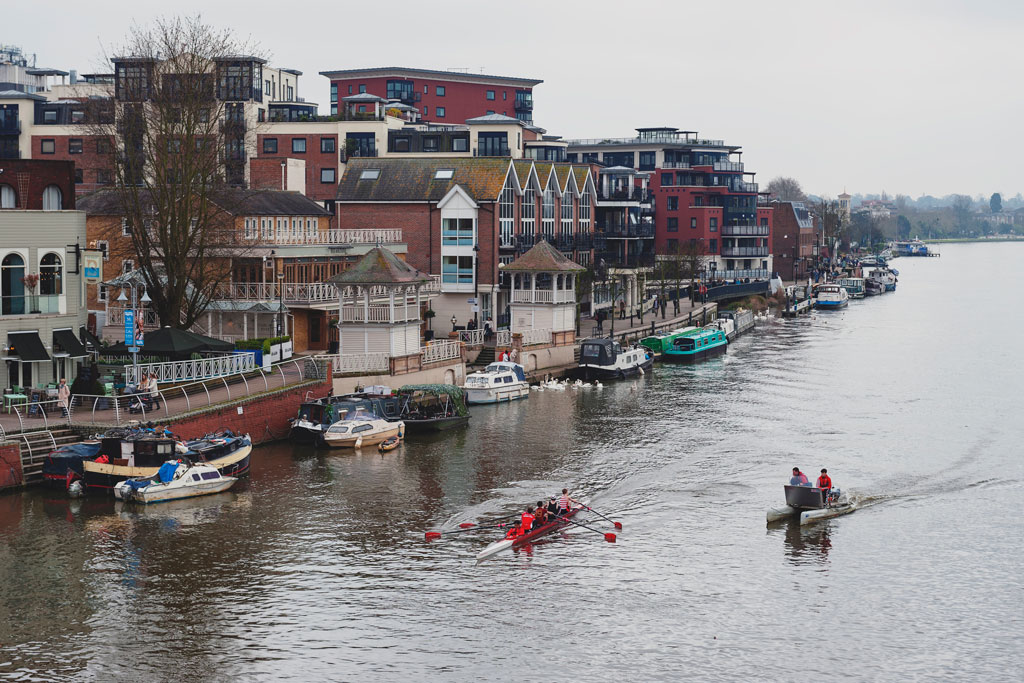 The Ultimate Guide To The Oxford-Cambridge Boat Race
---
Everything you need to know, and the best places to watch
Rowing is a famously popular pastime in both Oxford and Cambridge – so why do the rowers descend on London's River Thames every spring? Here's everything you need to know about the Boat Race ahead of this weekend's action.
Wondering where to watch? Here are our top spectator spots
The Ultimate Guide To The Oxford-Cambridge Boat Race
What Is It?
The Oxford-Cambridge Boat Race – otherwise simply known as 'the Boat Race' – is an annual side-by-side rowing race along a section of the River Thames in London. It takes place on the u-shaped stretch between Putney Bridge and Chiswick Bridge. Despite the singular name, four races take place as part of the annual event:
The Men

The Women

Isis v Goldie (the men's reserve boats)

Osiris v Blondie (the women's reserve boats)
When Is The 2023 Race?
The Boat Race is returning to the Thames on Sunday 26 March 2023. The four races will take place at the following times:
4 pm: The Women
4.15 pm: Osiris v Blondie
4.30 pm: Isis v Goldie
5 pm: The Men
View this post on Instagram
A Brief History Of The Boat Race
In 1829, one Cambridge student challenged an Oxford student to a rowing race at Henley-on-Thames; naturally, they attended Harrow School together. Allegedly, they somehow attracted a crowd of 20,000 spectators, who watched Oxford defeat Cambridge 'easily'. Disorganisation meant the competition wasn't repeated until 1836, when the River Thames played host to a new band of men. It happened again in 1839, and then again the year after, and the year after that, and thus began the Boat Race. In fact, part of the annual tradition is that the loser challenges the winner to a rematch.
Except for the years 1915 – 1919, 1940 – 1945 and 2020, the race has occurred annually since 1856, spanning eras and observing monumental changes in society. Notably, the women's edition first occurred in 1927 on Oxford's River Isis, and the crews were forbidden from racing side-by-side and were instead judged on 'time and style'. It wasn't until 2015 that the women's race first occurred on the same day as the men's race; before 2015, the women's race was usually rowed in Henley.
Where To Watch The Action In 2023
From two star bridges to pretty parks and perfect pubs, check out our guide on where to watch the Boat Race for the loveliest spectator spots this year, along with special menus and banquets to boot.