This gorgeous West Country city packs cultural punch yet is far more manageable than the Capital.
Let's Move To… Bath
So well-trodden is the migration path between London and Bath that the small Somerset city has become the capital's country cousin. Families move here for a bigger house and a better lifestyle, explains Luke Brady of Savills in Bath. 'Architecturally and culturally it feels like London but on a more chilled and easy scale,' he says. 'There are theatres, a great music scene, restaurants including the Ivy, plus great shopping and rugby – and if you want to go back to London you can in 90 minutes on the train.'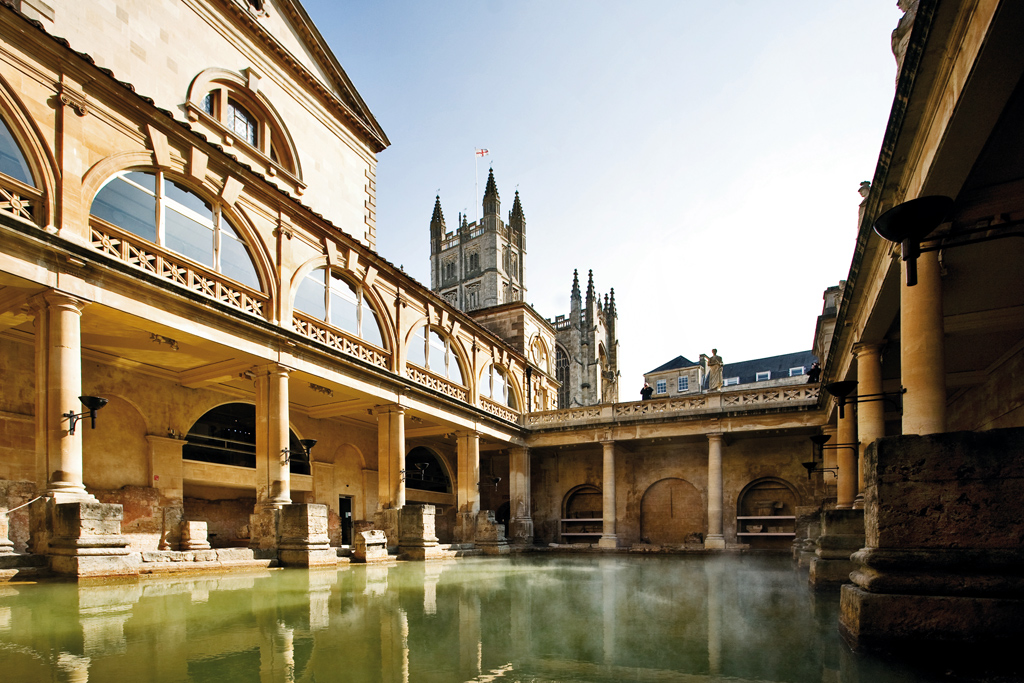 Georgian Bath was built on the site of Roman Baths as a place  for fun and socialising. The sandstone terraces, circuses and parades have mellowed since Jane Austen first saw them and complained that they gave her a migraine but the city's recreational heritage lives on. Along with the Thermae Bath Spa, Britain's only natural thermal spa, where you take the waters, as the Celts and Romans did over 2,000 years ago, there is a wealth of museums, art galleries and concert halls. 'It is a World Heritage Site but it is not a museum,' says James Mackenzie of Strutt & Parker. 'You look down a street in Bath and you have artisan coffee houses and bakeries on one side, and start-up eateries and restaurants on the other.'
This juxtaposition of history and modern living ensures that people move to Bath out of choice rather than necessity, according to Brady. 'It's very special – rather like Oxford and Cambridge,' he says. Indeed, more than half of those leaving London for Bath continue to work in the capital for at least a few days a week. 'The number of Londoners moving here will continue to rise as Cross Rail arrives and opens up Bath to move people,' explains Matthew Leonard of Knight Frank in Bath. 'We're also near Bristol airport which adds to the appeal.' 
It is the schools, however, that are the major lure for Bath's London leavers and the increasing number of expats relocating here from abroad. There are five private schools in Bath, along with some of the top state schools in the country. 'The popular independents include King Edward's, Kingswood, Prior Park College and Royal High School and Monkton Combe just outside Bath,' explains Bath property finder Jess Simpson (jesssimpson.com). 'The city also has single-sex state schools such as Beechen Cliff Boys' and Hayesfield Girls' secondary schools.'
The C&TH Guide to Henley on Thames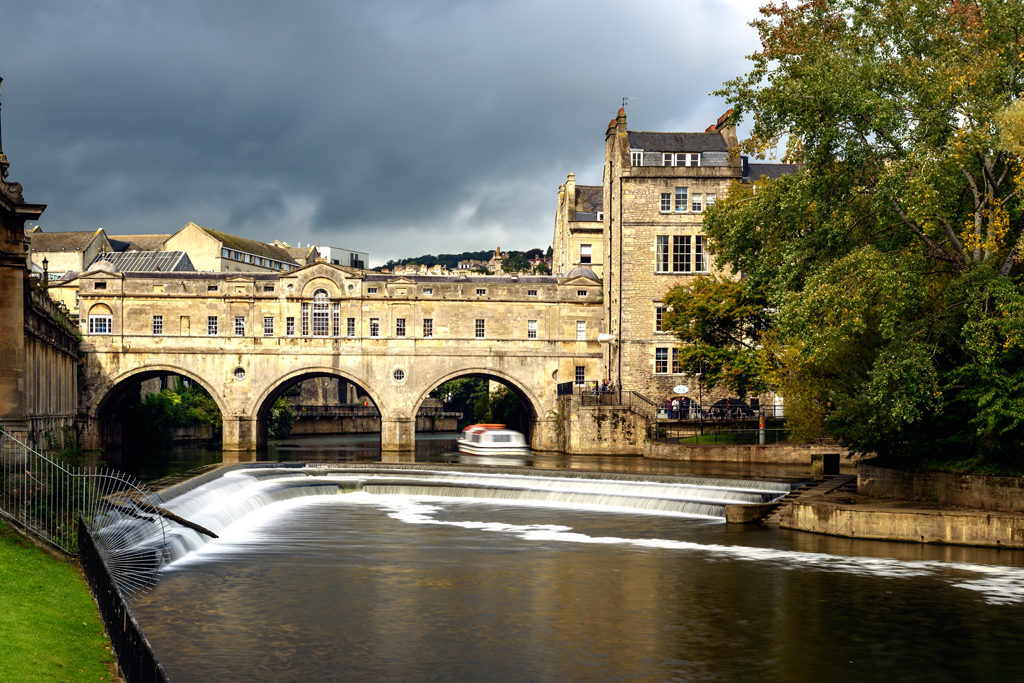 Rather like London, Bath is a city divided by a river and there is a friendly rivalry between north and south. 'If your children are at Kingswood or Royal High you'll want to live on the north side; if they're at Prior Park, King Edward's or you'd like to be able to walk to the train station, you'll look to an area such as Widcombe in the south,' explains Brady. Along with Widcombe, the most popular family-friendly areas include Lansdown and Bathwick, along with destination addresses such as Royal Crescent, a sweeping terrace of 30 houses, Lansdown Crescent and the Circus, which has a lawn at its centre. 
Generally prices peak around £1,000 per sq/m, ensuring the city remains much more affordable than prime central London. Two-bedroom flats cost from £250,000, while four-bedroom townhouses cost from £800,000, although you can easily spend more than £3.5m for a property on Royal Crescent or the Circus. A magnificent Grade II listed Georgian villa near King Edward's and Prior Park, formerly owned by Body Shop founder Anita Roddick, is on the market for £3.85m (struttandparker.com). 'You really can't go wrong in Bath, there are beautiful pockets all over the city and everything is within walking distance,' Leonard says.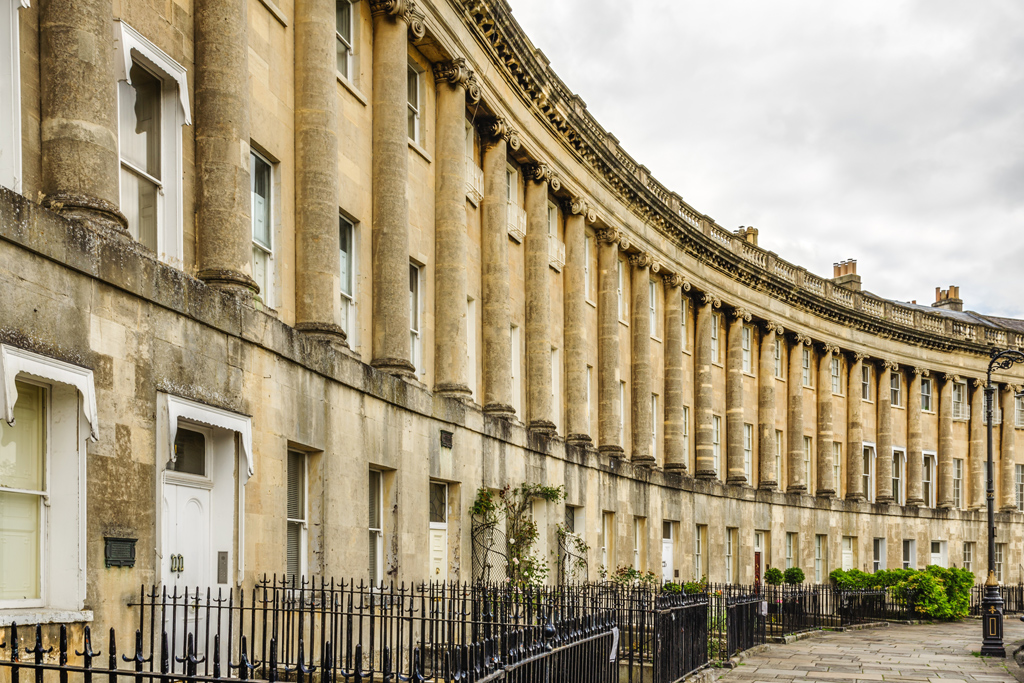 The problem is securing a house – such is the demand for properties in the best addresses that many change hands off-market. Property prices have risen steeply, according to property finder Robin Gould from Prime Purchase. 'The burgeoning student population means cheap accommodation is not readily available and is often bought by investors,' he says. British expats from Asia are seeing Bath as the new city of choice, add Mackenzie. 'It has more charm and depth than other neighbouring cities like Bristol and Birmingham, and is well placed for the coast and country walks.' When Wick Court, an historic Jacobean mansion just outside Bath, launched on the market earlier this summer with Strutt & Parker, it attracted five viewings on day one (£1.5m, struttandparker.co.uk).
While Bath is just a short drive from the rolling countryside of the Cotswolds, those wanting a more rural existence tend to look to one of the surrounding villages such as Freshford, Wellow, Combe Hay, Monkton Combe, Bathford and Hinton Charterhouse, where five-bedroom houses with a couple of acres cost from £1m. 'The further out of the city one ventures, the more bricks – or honey-coloured Bath stone – one can acquire,' says Richard Trimbee of Coast & Counties (coastandcounties.com). Andrew Cronan, of Strutt & Parker, also recommends St Catherine's Valley, where Jane Seymour used to live and Bathampton, which has become something of a hotspot. 'It is a village so your money goes further yet it is connected to the city by a canal so you can cycle along the tow path to the station or office,' he says.  
While Bath has stringent planning rules to ensure it retains its beauty, there is nothing fusty about it. There are currently several development projects in the pipeline including a Marco Pierre White restaurant and a new swimming and leisure complex. There is also an increasingly busy events calendar enticing the best names in literature and the arts to the city. Yet despite all this culture, the city still manages to retain a low-key village feel; Brady regularly bumps into friends while walking through the streets. 'It somehow manages to be even more of a social place than London,' he explains. 'I guess this must have a lot to do with the fact we all go to the same Waitrose.'
READ MORE
---