The largest annual flower festival in the world is back for another year. If you've got tickets to the RHS Hampton Court Palace Show 2018, you'll want to read Show Manager Gemma Lake's guide to this year's floral festivities.
*Included in this week's What's On Podcast. Listen here*
RHS Hampton Court Palace Flower Show, 2-8 July 2018
RHS Show Manager Gemma Lake Q&A
What sets RHS Hampton Court Palace Show apart from the other flower shows of the season?
It's the largest annual flower festival in the world and this year it will be packed with something for everyone. We'll have fabulous florals, inspiring and thought-provoking gardens, interactive workshops plus there are so many nurseries for you to buy a variety of plants of all shapes and sizes for your home, and it's all brought together on London's doorstep in an unforgettable location in the grounds of the historic palace.
16 of the Best Gardens to Visit in Britain
Aside from beautiful plants and flowers, what's on offer?
The show is a celebration of summer. We want to show how easy it is for everyone to grow a garden they love. From spaces to escape to, to gardens to live life with your family or entertain and relax with friends, there are ideas aplenty to take home.
Our brand-new Dig In food area will feature lots of edible inspiration, including fun and easy ideas and techniques to try in your own outdoor spaces – even if you only have a window box. We also have a full programme of demonstrations, workshops and talks from celebrity cooks and well-known chefs taking place throughout show week to show you everything from how to grow your own cocktails, to foraging in your local area. Not-to-be missed sessions include craft, floristry and seed-sowing workshops. There is also a huge selection of shopping stands, live entertainment and more!
What are this year's highlights?
We have lots of interesting new features, we're really excited to reveal our brand new Evolve: Through the Roots of Timefeature which takes plants beyond our gardens and back in time around 500 million years. You can learn about the first flowering plants on earth and see some of our horticultural 'dinosaurs' hidden in our own gardens.
Our new category the Lifestyle Gardens are also great for those looking for ideas for their own space. They will have four gardens based on different personalities and ways of life – including a sensory Health & Wellbeing Garden and an Entertaining Garden that immerses visitors in our favourite sprit, gin! They're perfect for ideas on how you can grow a garden that works for you.
We also have a dazzling display of thousands of Verbena bonariensis sweeping along the banks of the Long Water and teamed up with BBC Countryfile with a garden to celebrate their 30th anniversary.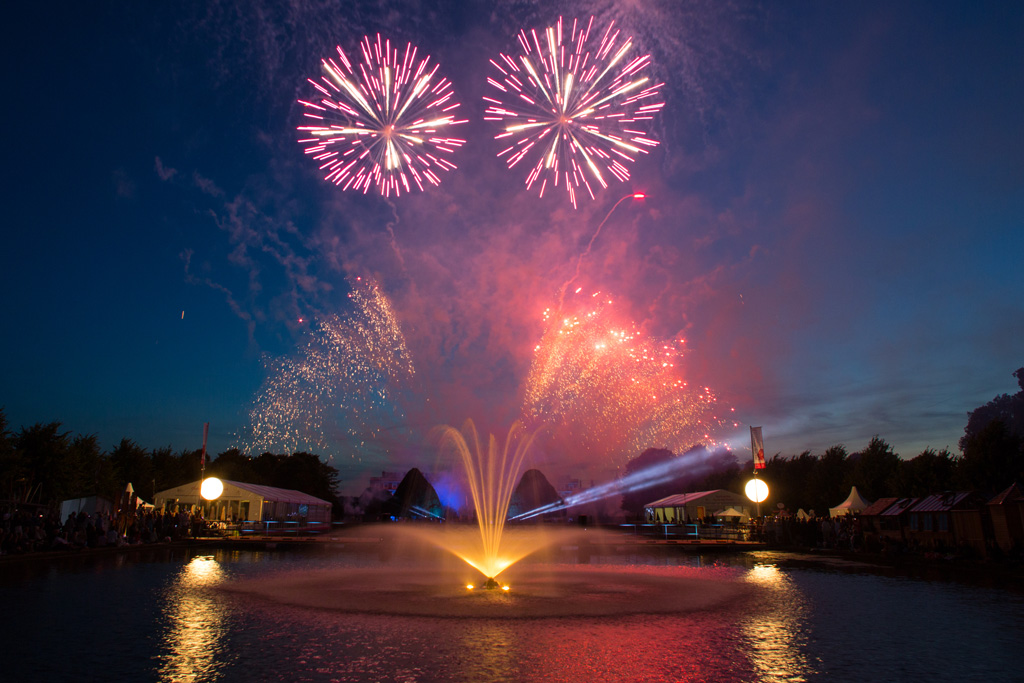 And any names to look out for this year?
We're delighted to welcome lots of young talent this year. In particular, the Lifestyle Gardens have all been designed by up and coming female designers – Alexandra Noble, Lilly Gomm, Anca Panait and Ula Maria – so definitely keep your eyes peeled for their gardens as I'm sure you'll be seeing a lot more of them!
We're thrilled to have the 'rockstar' of garden design Piet Oudolf at the show who we're welcoming as our first designer of the debut Iconic Horticultural Heroes feature. It's a real privilege to have him a the show and he'll be creating a whimsical walk-through feature with his signature planting style.
We've also teamed up with renowned chef Raymond Blanc and his gardening school to create the RHS Grow Your Own with The Raymond Blanc Gardening School garden and with his culinary expertise, we will be championing the best ways we can all get growing. We'll have talks from the likes of Deliciously Ella, Madeline Shaw and BBC's Greg Wallace too.
How should you spend the perfect day at the show?
Spend the morning exploring the gardens. The Gardens for a Changing World and Conceptual Gardens look at a number of modern day challenges including the effects of social media on our wellbeing and the importance of taking time out. You can find some of the world's most beautiful landscapes with the World Gardens (also a great source of inspiration for holiday planning) and even reconnect with nature with the Countryfile's 30th Anniversary Garden.
Shopping is a must at Hampton – we'll have over 90 specialist nurseries and displays bringing beautiful blooms and colour all together in the Floral Marquee and Festival of Roses, where you can immerse yourself amongst the flowers for the day to find your favourite, not to mention the shopping stands all around and plenty of lifestyle products and gifts in the Country Living Pavilion. And make sure you catch some of the talks and demonstrations taking place.
After all that exploring, you'll need to put your feet up so treat yourself to a Pimm's and find a spot by the Longwater or even catch up on Wimbledon with the Big Screen!
Anything else we should know?
It's really important to us at the RHS to promote the benefits of gardening and green spaces. We're delighted that so many of the gardens at this year's show highlight this, with a lot of them showcasing how important it is to disconnect from an online world every so often and enjoy the moment. Meanwhile others demonstrate how vital caring for green spaces is for our environment and how gardening can be used to help our communities.
HOW?
RHS Hampton Court Palace Flower Show Dates: 2-8 July 2018 (preview evening 2 July)
Book tickets: rhs.org.uk
Find more events happening this week and beyond with our What's On events calendar
---