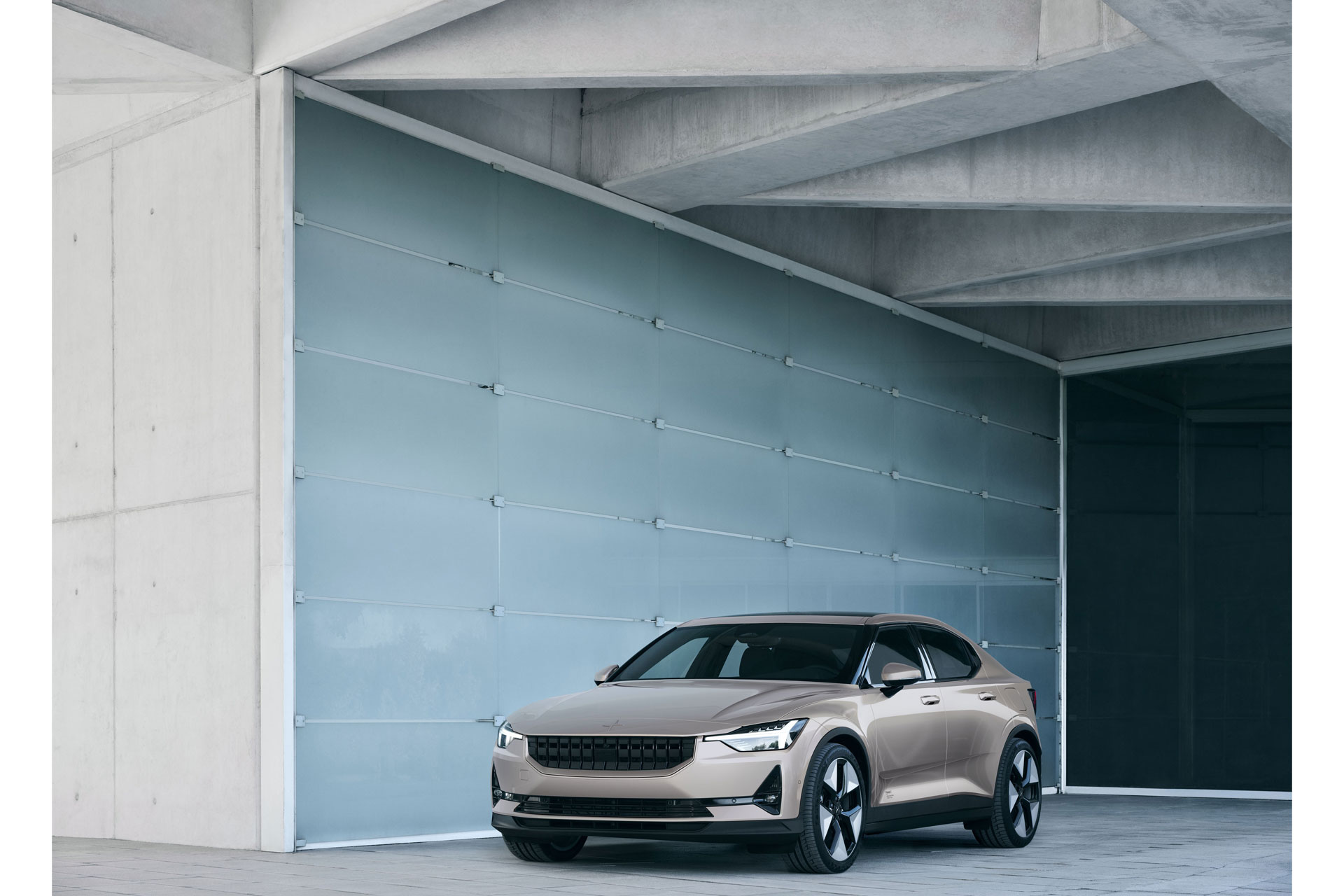 Happy EV Day: My Week With a Polestar 2
---
Does this electric car live up to the hype?
On World EV Day, Lucy Cleland celebrates the beginning of a beautiful relationship with a Polestar
Car Review:
My Week With a Polestar 2
Full confession. I'm a low-fi, low-tech car driver. I'm not impressed by MPH, or engine size, and don't really care about – or have knowledge of – the thing that generally gets me from A-B and acts like an additional storage room such is the mass of detritus I carry around my boot. My trusty Skoda Octavia (manual) does me just fine. It's not sexy, it's not something I'm ever going to talk about in conversation, but it gets the job done. This makes me eminently unqualified to write about cars, apart from the fact that I'm a consumer and therefore fair play for marketeers – and I really do care about the environment.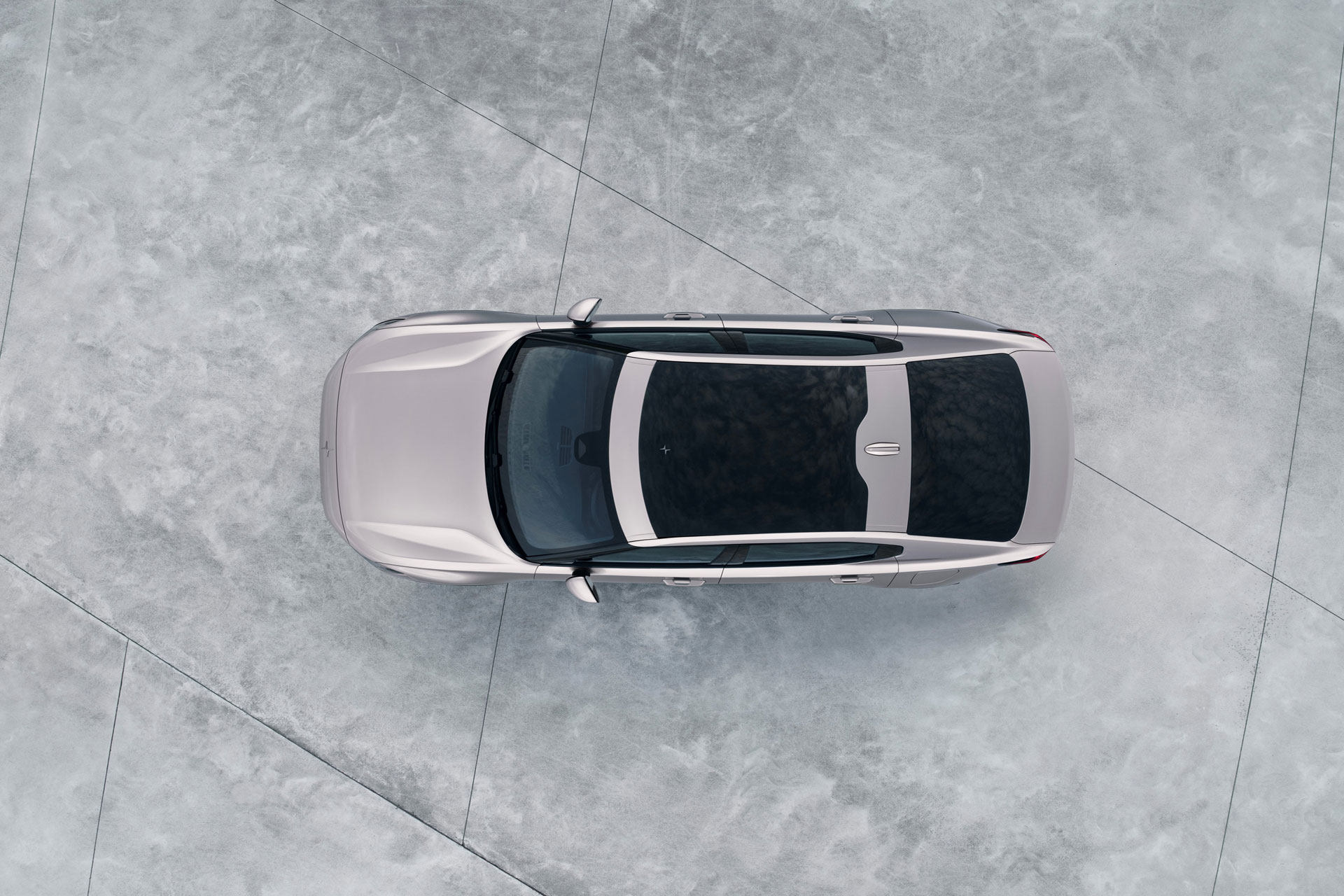 So when one sunny day last week my fully electric Polestar 2 arrived, courtesy of Steve, most of his vehicular lingo went straight over my head. I 'oooohhhed' and 'aaahhhed' a bit when he demonstrated this digital-age electric car and all its bells and whistles. Even to my ignorant eye, I recognised it to be a beautifully designed piece of kit. They've thought of everything from how to store your shopping in the boot to the fact it will contact the emergency services automatically should you be involved in a crash and your airbag is activated. And as for range anxiety, it's fully loaded to do around 341 miles without needing a charge. A bit of planning, an app, and a slight shift in mindset (before EVs really do become kings of the road over the next 10 years), should really set your mind at ease. I didn't have a wobble, once.
Of course, it's smartphone enabled – as the proud owner, you just need your phone about your person and the door will unlock to your bidding, so there's no dashing about looking for your car keys (though don't lose your phone). Google Assistant, Google Maps, Google Play Store are integrated as standard. And if it starts chucking it down, the wipers will get going automatically. The list of attributes goes on but you can read all that for yourself in the specs.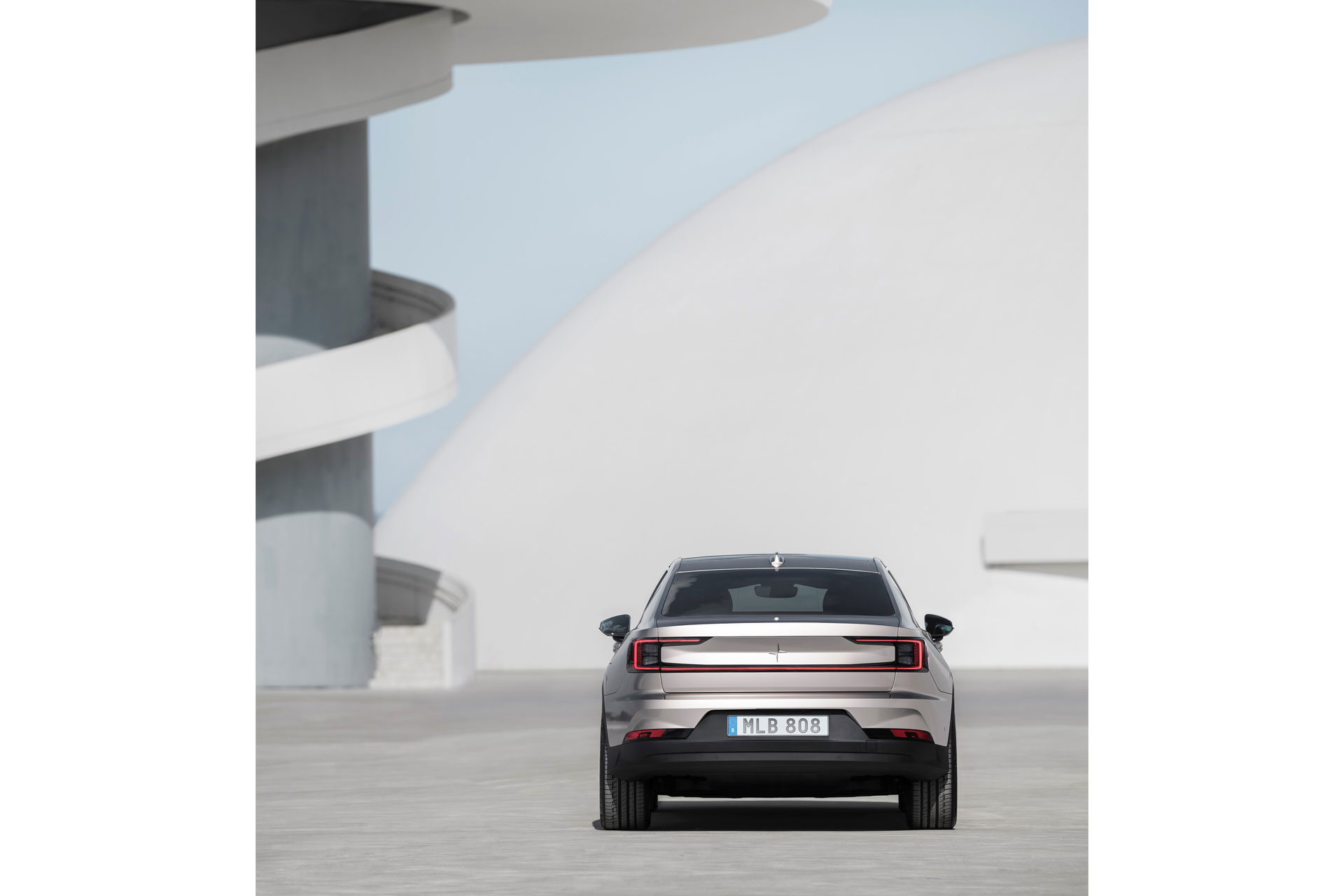 We all know why we need to make the switch to EVs: we have a massive fossil fuel problem. It's pretty hard to ignore given that the only words tripping off tongues seems to be the 'cost of living crisis' which is directly attributed to the horrendous rise in price of gas and oil thanks to Putin switching off supplies. But, of course, underlying that is the far more important fact that, finally, the penny seems to have dropped – as a species we need to go cold turkey on our fossil fuel addiction (or at least start to rapidly reduce it). No ifs, no buts. Part of the solution (though it's not entirely without environmental impact) is to persuade drivers out of their petrol cars and into electric ones. This is the why Polestar exists (as well as to make you look good on the road, of course).
Polestar's origins started on the racetrack, working on speedy winning models for both Polestar and Volvo. After their success, Volvo bought them outright in 2015 (you can therefore happily confer that safety is a priority too for Polestar). The two marques always remained very distinct but it's only in the past few years that Polestar launched a fully public play for the road-using EV consumer, who is looking for a dose of zippy panache alongside a small rub of their eco halo. They'll definitely get this with a Polestar – so much so that Steve said he wouldn't let an 18-year-old boy behind the wheel: 'it's that zippy'.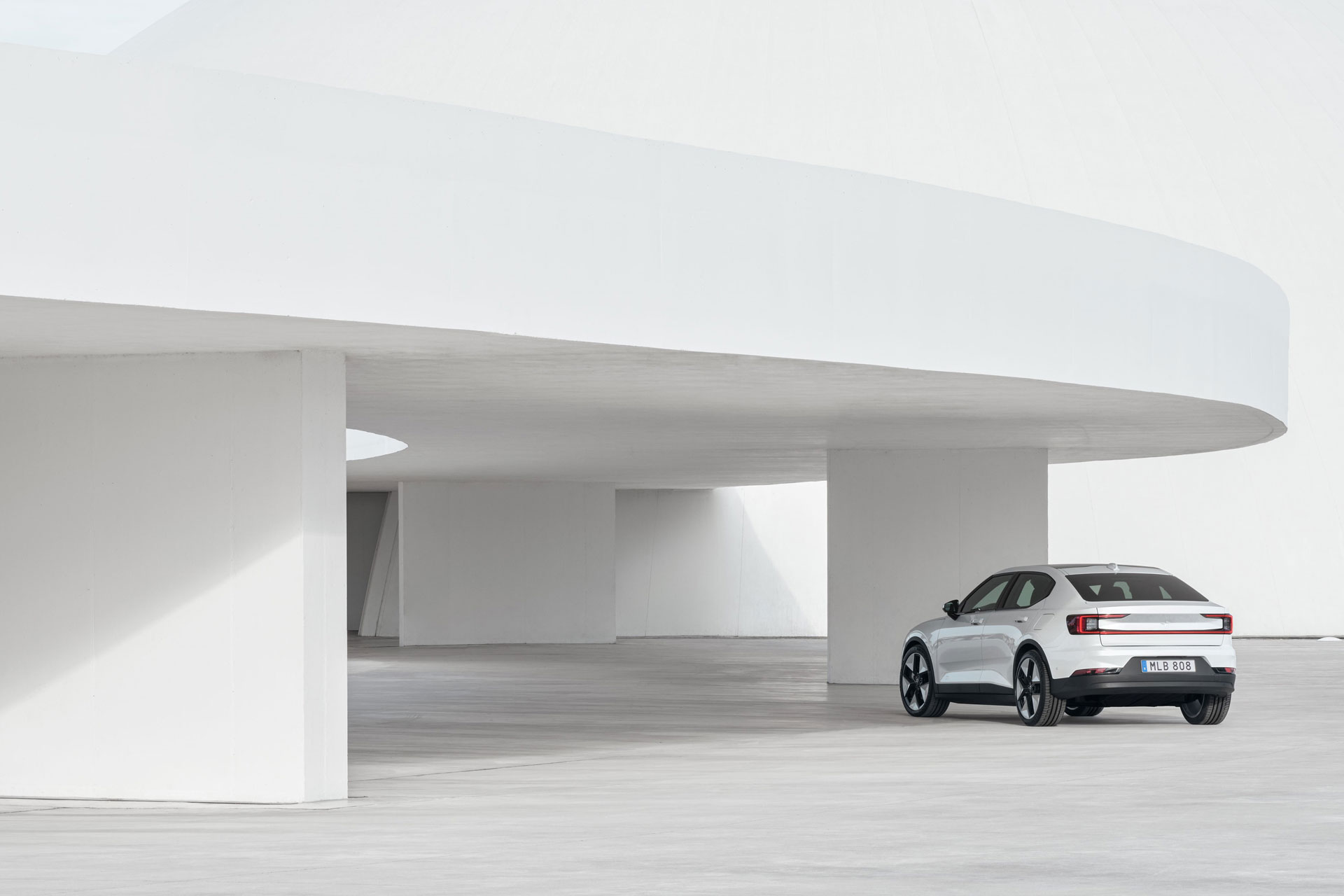 Luckily, I'm definitely not an 18-year-old lad with joyriding on my mind. I'm a mother of two with a dog. And while the dog won't fit in the boot (an SUV model is in the works), I did get four kids and the mutt in while doing my Saturday chores. They loved the excitement of the infotainment system, of course. And staring out of the massive glass roof (sadly not retractable), upon which, by the end of our week together, the local pigeon had made its mark. But that's London for you.
EVs are an important part of our net zero evolution. But people have to desire them too. This is where Polestar outpaces other models. Just look at that Tesla driver over there. He's definitely eyeing me up. Or is it just my Polestar?
Polestar 2 starts from £43,150. Click here to book your test drive now.
READ MORE:
So Much More Than a Car: The Rolls Royce Boat Tail / Women in the Driving Seat: The Supercars with Female Appeal