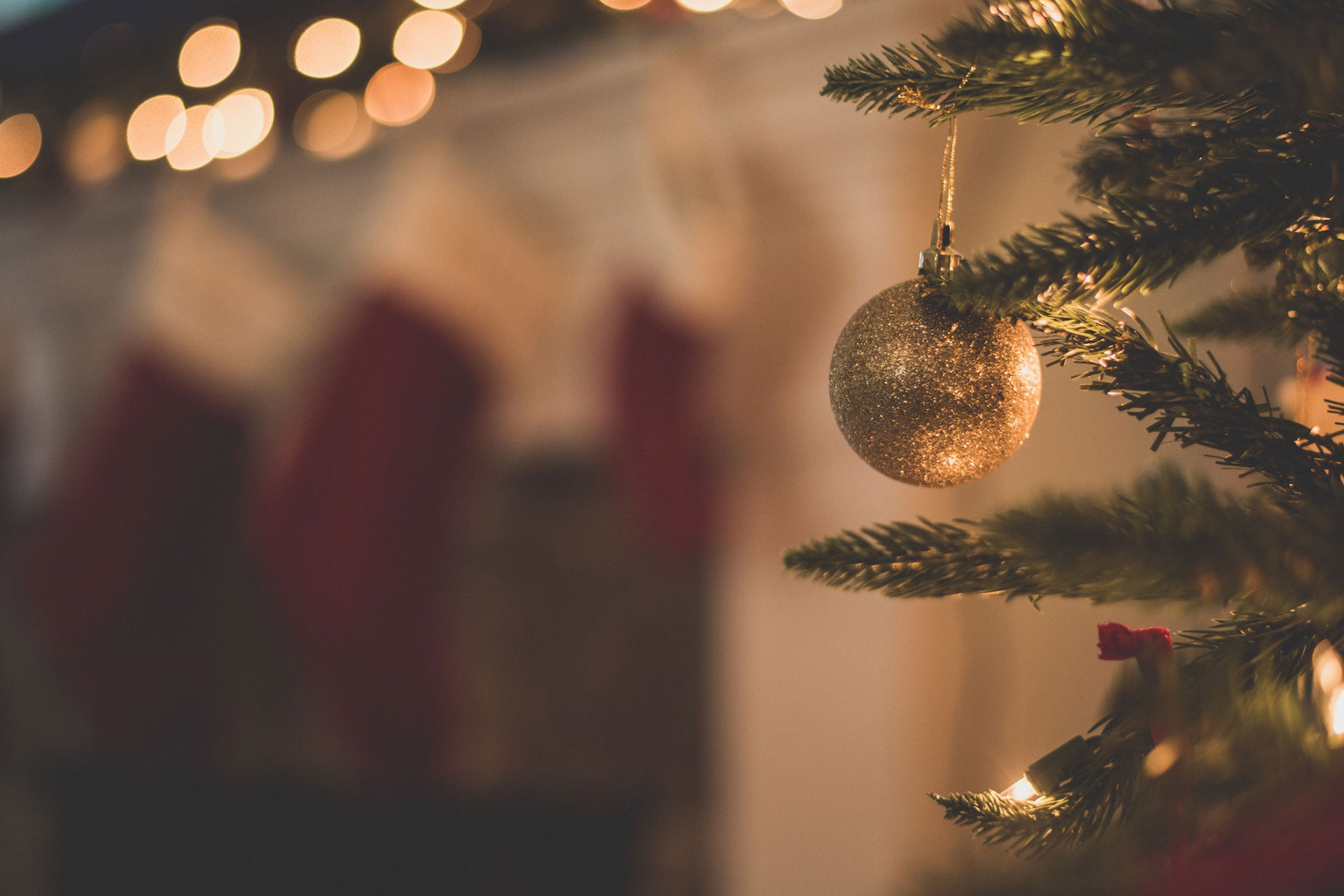 Here's How To Decorate A Christmas Tree, According To The Experts
Make yours a showstopper this year
It sounds magical and festive in the planning stages, but decorating a Christmas tree can be tedious and exhausting in reality. Here we gather some tips and tricks from British brand Gisela Graham to help you achieve a perfectly magnificent Christmas tree this year.    
How To Decorate A Christmas Tree
Gisela Graham has been adding a magical Christmas touch to homes ever since the brand was founded in 1983. Known for its range of decorations and ornaments – from festive decs to mantelpiece garlands to tabletop decors – the brand has garnered both awards and a loyal following. Right in time for the festive season, here are Gisela Graham's top tips for how to decorate a Christmas tree like a professional.
1. Lights
The first thing to is to add the lights to a tree. We suggest using three sets of 100 warm white fairy lights for an average 1.8m tree. The lights should be wrapped around each branch, tightly and neatly, starting from the top. The lights should be wrapped as close to the branch as possible without lots of loose wire making the lights almost disappear and only the tree and decoration stand out.
2. Foliage
We foliage the base of all our trees. This can involve covering every branch with some kind of leafy stem or glittered branch, or it could be strategically placing a delicate flower or snowy bunch of berries. Foliage stems are often cut down to create a more subtle effect, or several types of foliage are arranged together to achieve the desired look.
3. Glass
The next stage is to add the glass. We use a range of 100mm and 80mm glass baubles to decorate with, placing the 100mm balls right in the centre of the tree (towards the trunk) to fill out the tree and give it a more solid base. Complementary glass can be grouped together, which is a good way to provide structure and focus. Glass can be placed on or underneath the tree branch, depending on the look desired. We attach the glass baubles directly to tree using its top, or suspend it using very thin floristry wire. Small glass shapes and icicles look good hanging from the tips of the branches, and these should be left until the very end.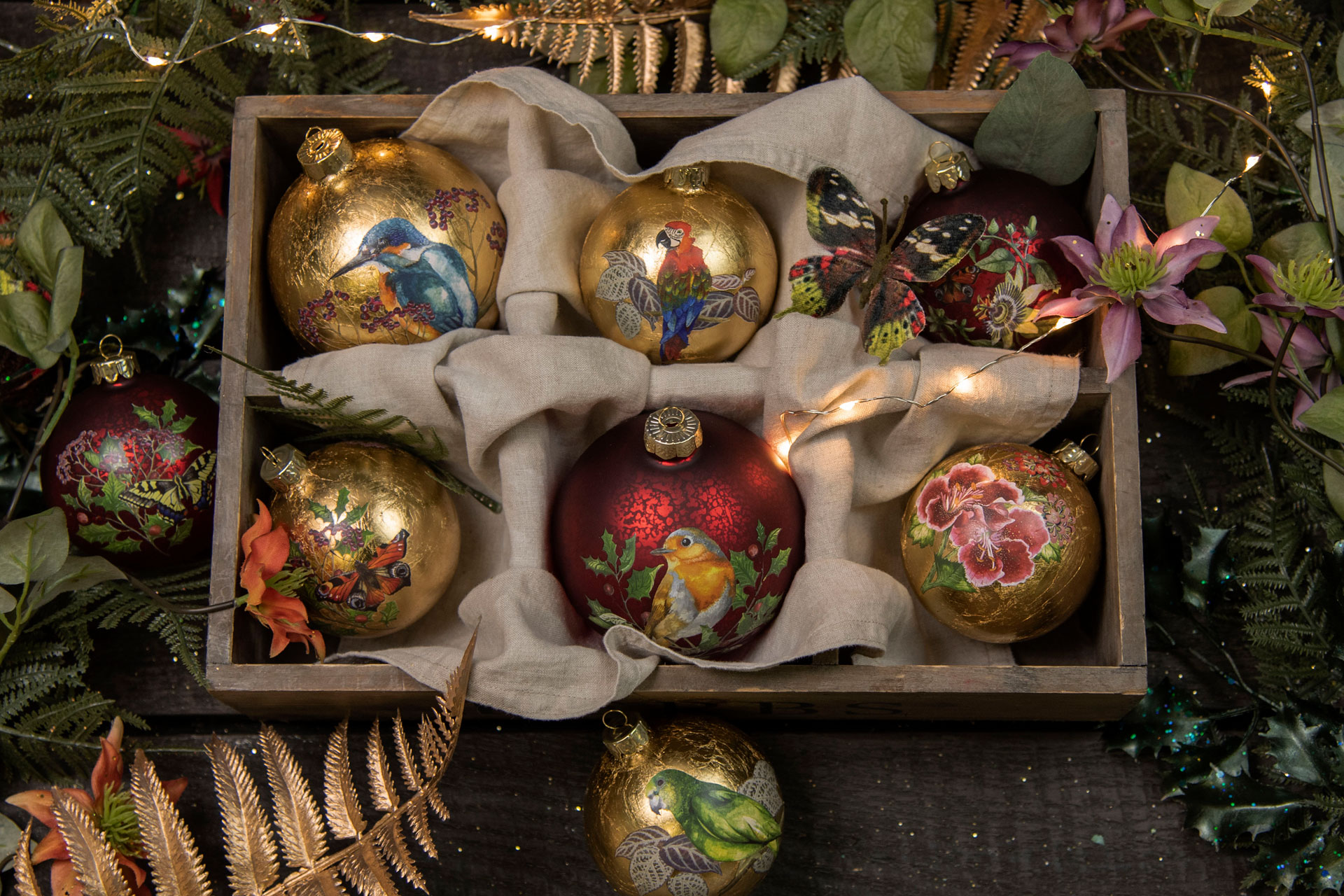 4. Decorations
Now it's time to place the decorations. Add them in two stages. The first is slightly more basic, large decorations such as stars, fruit or snowflakes, used almost as a background. The second set of decorations – the smaller, more delicate ones like the fairies, animals and birds – should be used right at the end to create maximum impact and complete the tree story.
Discover