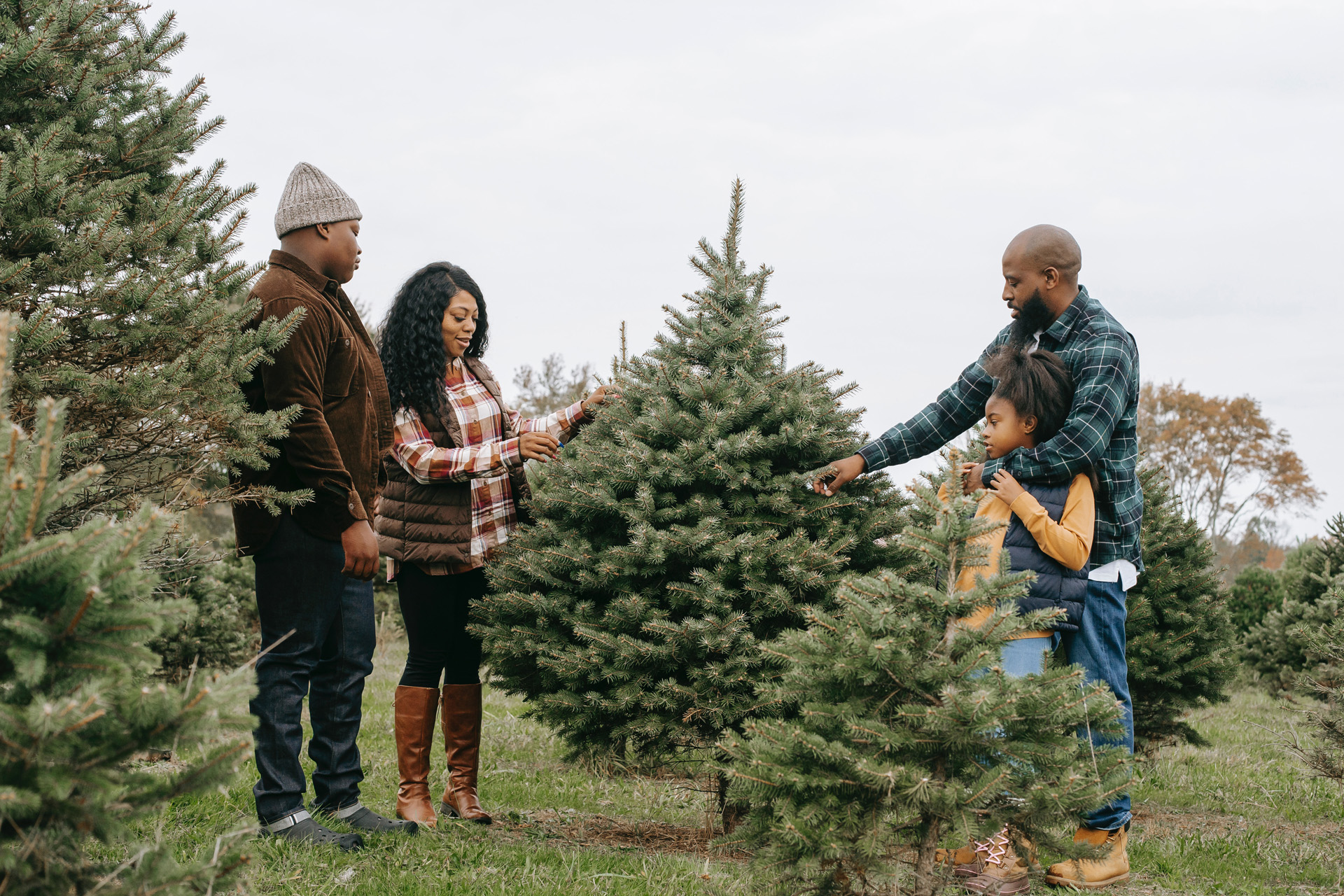 These Are The UK's Cutest Christmas Tree Farms
---
From Leeds to Sussex, here's where to find a fabulous fir this year
From pumpkin picking to fir finding, picking out your seasonal décor isn't all about the end result. From day trips to local gems, Parkdean Resorts has researched the UK's cutest Christmas tree farms. Here's where to find the perfect pine this Christmas. 
The UK's Cutest Christmas Tree Farms
Redcliffe Farm, Leeds
With a cafe with Christmas specials and booking form for all of your festive essentials (turkey included), Redcliffe Farm comes alive at Christmastime, with trees from Yorkshire Moors Christmas Trees which has farms above Ebberston. redcliffefarmshop.co.uk
Christmas Tree Farm, South London
Does what it says on the tin! Head to Westwood Farm near Orpington for small batch trees grown directly on the farm, cut on demand. But be quick – they're open everyday until 4:30 pm until 11 December. southlondonchristmastreefarm.co.uk
Holly Farm Garden Centre, Birmingham
Popular in the summer for 'pick your own' strawberries and sunflowers, Birmingham's Holly Farm has a festive decs shop and cafe onsite, perfect for a full Christmas day out. hollyfarmgardencentre.co.uk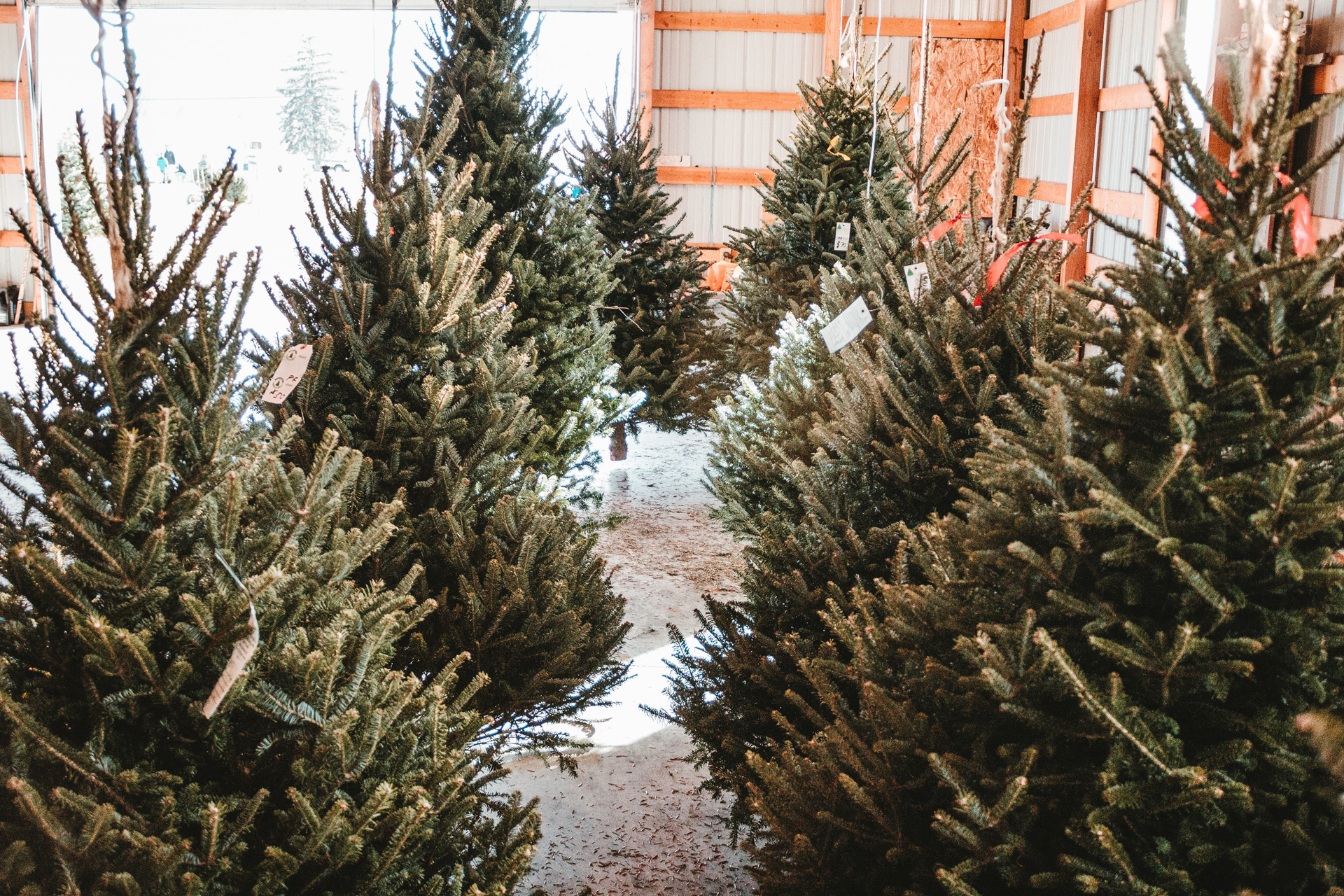 Tayside Forestry, Dundee
Selling Nordman Fir, Fraser Fir and Norway Spruce trees from 4ft to 15ft, Tayside Forestry has family at its heart, inviting families to come and pick their trees rather than ordering online. They also sell potted trees to replant in the garden once Christmas has passed, and offer a home delivery service in case the little ones pick a tree that's too big for the car. taysideforestry.uk
Pines and Needles, London
Founded in 1995 when two brothers Josh and Sam, then aged 15 and 13, decided to load their old horsebox with Christmas trees from their family farm in Scotland and transport them down to London to sell to city dwellers. Flash forward to 2016 and Meghan and Harry find their first Christmas tree as a couple at a Pines and Needles shop, one of their first outings in public as a couple. With trees ranging from 3–12 ft and sites all across the city, Pines and Needles have something for everyone, from palaces to the cosiest of London flats. pinesandneedles.com
Grow Me Trees Christmas Tree Farm, Sheffield
This new pick your own Christmas tree farm in Dore started growing trees nine years ago, but didn't start selling until 2021. With 20,000 locally grown trees in the ground and 4,000 ready to be picked this season, the farm also prides itself on being a source of clean air for the city and a valued habitat for local wildlife, from bees, hoverflies and moths to mice, badgers, foxes and even red deer. christmas.farm
Woods Farm Christmas Trees, Birmingham
With over 20 years of experience, Woods Farm is home to a plethora of trees, but also chainsaw carved wood sculptures, an onsite decorations shop and even a pop-up cinema. facebook.com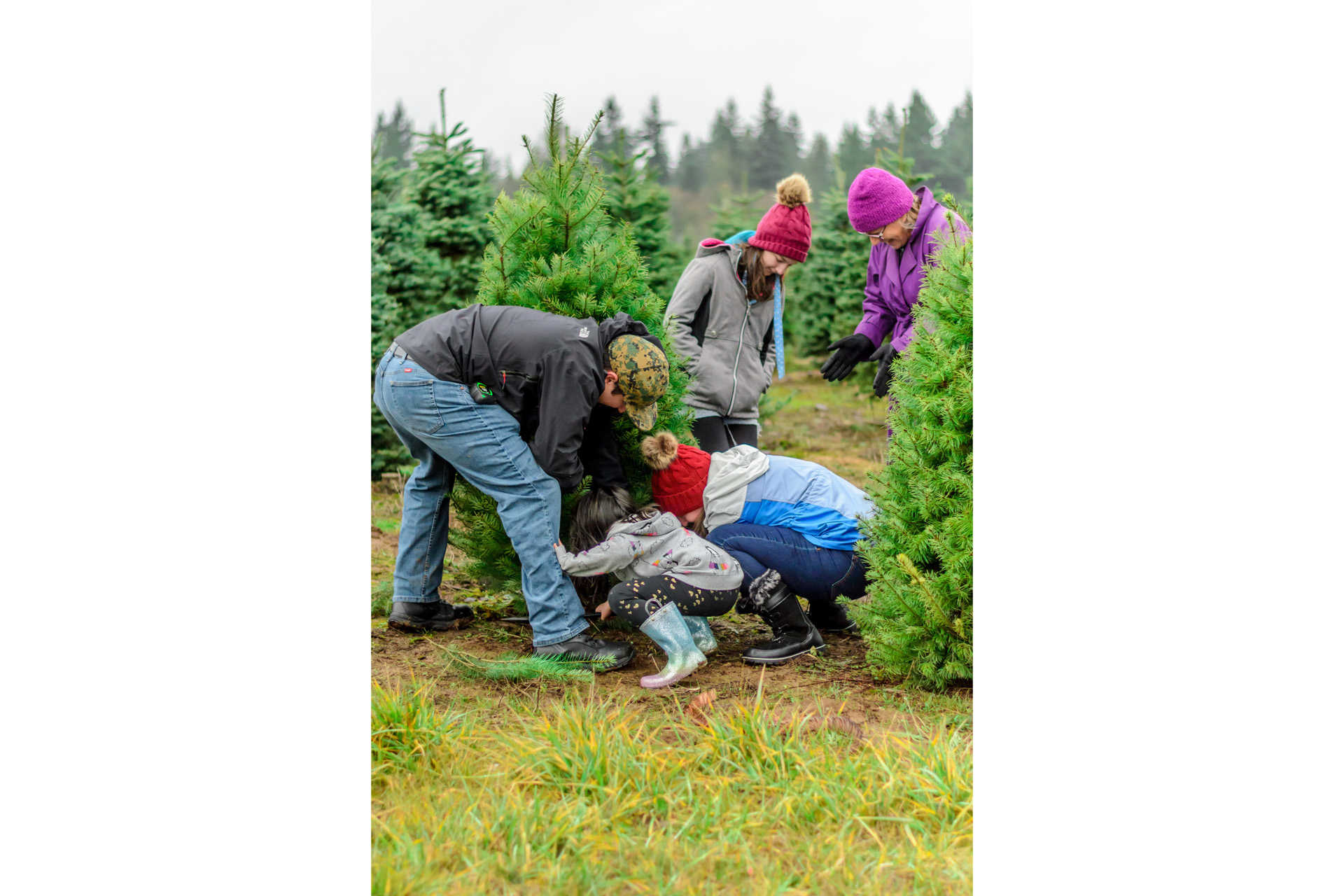 Friezeland Christmas Tree Farm, Leicester
The UK's largest 'pick your own' Christmas tree farm is also a supplier to big names like John Lewis and McDonald's. An expansive farm brimming with magnificent spruces that you can cut yourself, Friezeland is the ideal place to find the perfect tree and make family traditions in the process. christmas-tree-farm.co.uk
Cotley Christmas Farm, Exeter
With all the festive magic in one place – think on-site reindeer and turkey booking services, too – Cotley Christmas Farm has been operating for over 30 years, proudly promoting the best of the West Country. Open everyday until Christmas Eve, but note that you need to book tickets in advance of your visit. cotleychristmas.co.uk
Hans Christmas Andersen Christmas Trees, Surrey and Kent
Founded by Hans Alexandersen (chairman of the British Christmas Tree Growers Association 2019–2022 and grower with over 27 years of experience), Hans Christmas Andersen is operating four magical sites across the UK this festive season: one in Shamley Green, Guildford and three further sites closer to the Christmas tree farms in Surrey and Kent. hanschristmasandersen.co.uk
Catsfield Farm, East Sussex
With environmentally friendly values at its core, East Sussex's independently owned Catsfield Farm is brimming with trees grown with love by a friendly team led by Clive, who planted his first Christmas trees in 1988. Open every day until 6pm up to Christmas Eve. catsfieldchristmastreefarm.com
Featured image (c) Any Lane via Pexels.