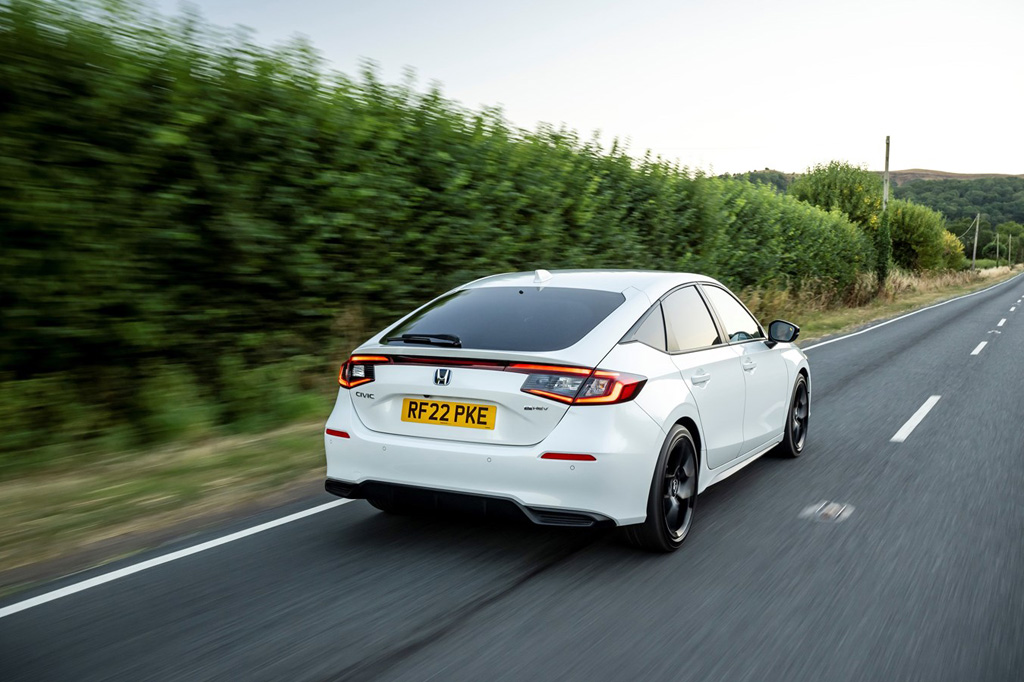 Honda Civic eHEV — The Green Lane
---
Jeremy Taylor and Jessica Saunders discuss one of the world's best selling cars
The Civic is one of the world's best-selling cars – motoring editor Jeremy Taylor and sustainable fashion expert Jessica Saunders discover the all-new version, the Honda Civic eHEV, is a winner.
The Green Lane: Honda Civic eHEV Review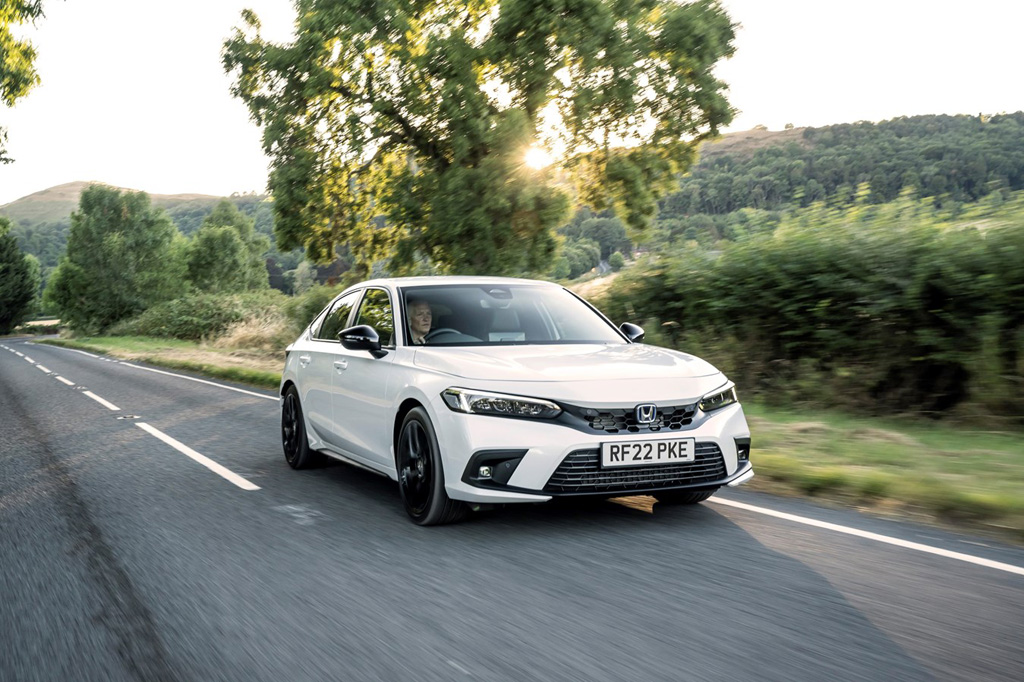 JS – Let me be honest, I never thought of the Civic as very exciting. Capable, value-for-money and a great family car, that sort of thing – but never likely to set the pulse racing.
JT – You've obviously forgotten the Civic Type-R! One of the original hot hatchbacks, and an absolute cracker to drive. There's going to be a new one based on this 11th generation Civic we're driving, I'm sure.
Even so, I think the last two generations of Civic have been a real disappointment. Far too fussy to look at and, dare I say it, rather bling. I'm pleasantly surprised by the more restrained eHEV though.
Yes, it's a lot calmer to look at and rather more grown up. There is only one engine, a hybrid, and the car is available in three trim levels: Elegance, Sport and the top spec Advance we are driving, which costs around £33,000.
Plenty of 'big car' equipment for the money. I know you like a heated steering wheel, the glass panoramic roof is huge and a BOSE sound system is great for The Archers as I zip up the M4. I'm also a big fan of synthetic leather – I think the days of real cowhide are numbered.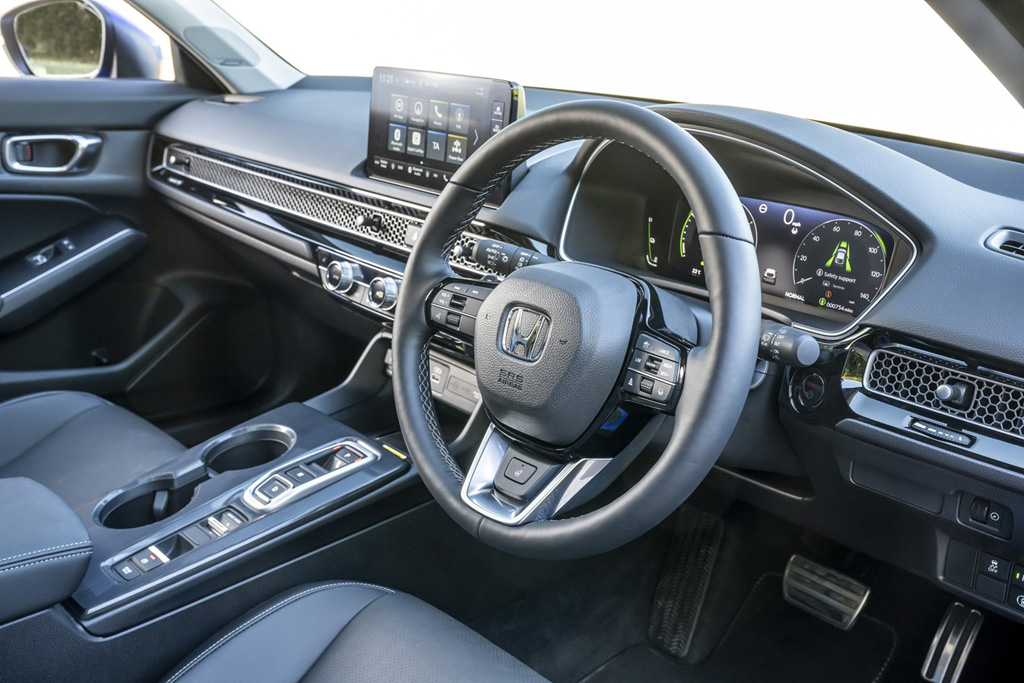 As long as the hide is sustainably sourced, then I don't see the problem – but perhaps that's an argument for another day. You mentioned zippy: that 2.0-litre petrol engine combines with a small electric motor boosting economy to 50+mpg, with a 0-62mph time of under eight seconds.
In a world obsessed with SUVs of all sizes, the svelte Civic really is a breath of fresh air. It's shaped like a coupe but has four doors, is exceptionally quiet and, although it's not super-fast, it does have sporty credentials.
My only complaint is the system that sounds a very loud alert every time I drive too close to the edge of the road. That's fine in a city, but on a country lane it's very tiresome. When I have to pass another car and need to pull over, why does it need to do that? Nanny state.
That's one of your pet hates isn't it! I guess the drivers of the future won't have to worry about stuff like that because the car will drive itself anyway.
Indeed. Anyway, 50 years of Honda Civic has brought us to this model – and it's a very good car indeed. It's back to basics for Honda, doing what it does best and doing it very well.
Oh, and don't forget the interior, because it's almost Mercedes quality. What Honda calls Body Stabilising Seats really support the lower back, all the buttons and switches are well placed and, generally, it's a great place to be.
So, better than a Golf then?
On the inside, yes! Volkswagen, you have some catching up to do…  
Jessica Saunders is Director of Programmes at London College of Fashion, studying for a PhD in sustainable e-textile design.