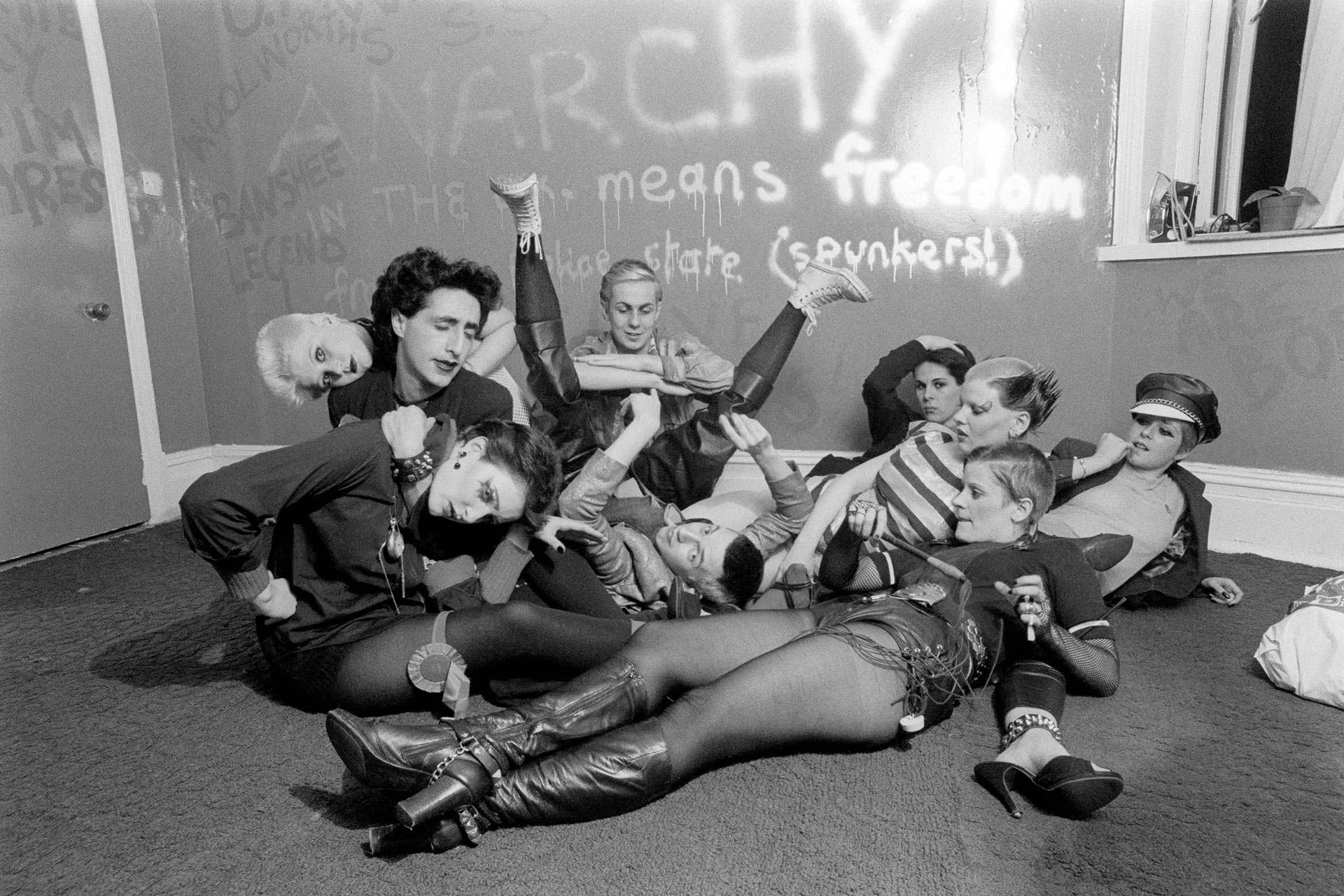 Horror is in the Spotlight at Somerset House's New Landmark Show
---
A new take on the horror show will chart the history of modern Britain
Just in time for Halloween, a major exhibition at Somerset House offers a new angle on the world of horror.
Horror is in the Spotlight at Somerset House's New Landmark Show
What can horror tell us about society? This question lies at the heart of The Horror Show!: A Twisted Tale of Modern Britain, which explores British history through the lens of horror, featuring over 200 artworks and culturally significant objects. It looks at how ideas rooted in horror have influenced the last 50 years, from the disruption of the punk era of the '70s to the revolutionary potential of modern witchcraft – ultimately showing how horror can help us make sense of the world. 
Co-curated by BAFTA nominated filmmakers Iain Forsyth and Jane Pollard, alongside curator Claire Catterall, the exhibition will use theatrical techniques and atmospheric music to take visitors on a deep dive through the counter-cultural, mystic and uncanny.
The show will be split up into three acts: Monster, Ghost and Witch, each reflecting a different era through a horror archetype. First up is Monster, which focuses on the '70s and '80s, exploring themes of economic struggle, political unrest and social division. It will include works from the time, such as Jamie Reid's Monster on a Nice Roof (1972), which depicts dark skies looming over Britain, as well as more recent works, like Noel Fielding's Post-Viral Fatigue (2022), which brings the imagery of horror into the Covid era. 
Next up is Ghost, which will bring us on an unsettling path through the 90s and early '00s, all the way through to the global financial crash of 2008. Here visitors will experience a sound installation from Nick Ryan, alongside the last film created by artist Derek Jarman, Blue (1993), which features a single static shot of the colour blue alongside a voiceover and soundtrack. Other artists taking part in this section include Jeremy Millar, Gavin Turk and Cornelia Parker.
The final chapter, Witch, will bring us through to the present day, honing in on the hyper-connected younger generation. Notable works will include Linder's The Goddess Who has Sky as Hair (2019) and Zadie Xa's Three Thousand and Thirty High Priestess of Pluto (2016), alongside newly commissioned pieces from Somerset House Studios artists Tyreis Holder and Col Self. The final scene, meanwhile, will showcase a sculpture from Turner Prize-winning artist Tai Shani, The Neon Hieroglyph (2021), alongside a specially commissioned audio installation from Gazelle Twin. 
The Horrow Show! will be accompanied by a series of talks and events, with more details on these to be announced soon. 
BOOK
27 October 2022 – Sunday 19 February 2023. somersethouse.org.uk
Main image: Ray Stevenson, The Bromley contingent, 1976, © Ray Stevenson
READ MORE:
Best Art Exhibitions in London To See Now / What's On at Somerset House?