In anticipation of International Women's Day on 8 March, we're ogling at fine art that celebrates women in Christie's 20th Century sales.
Over the next two weeks, Christie's will hold its Impressionist and Modern Art Day Sale (Wednesday 28 February), as well as a Post-War and Contemporary Art Day Sale (Wednesday 7 March). Many works on sale will speak to the representation of the female in art, giving a sense of contemporary identities, as well as changing roles of women in society.
The Impressionist and Contemporary Women We're Admiring at Christie's
Some of our favourites in the sales:
SUZANNE VALADON (1865-1938): Nu assis sur un canapé; signed and dated 'Suzanne Valadon 1916' (lower right); oil on canvas 32 x 23 ¾ in. (81.4 x 60.4 cm.); Painted in 1916; Estimate: £25,000–35,000.
Before she was known as an artist, Suzanne Valadon was a model for painters like Renoir and Toulouse-Lautrec. She can be seen in some of their best-known compositions, but here, she renders her own interpretation of female form. Nu assis sur un canapé articulates the contours and shape of the subject, an approach that differed from her male contemporaries.
Getty Images Exhibits Photos of Women, By Women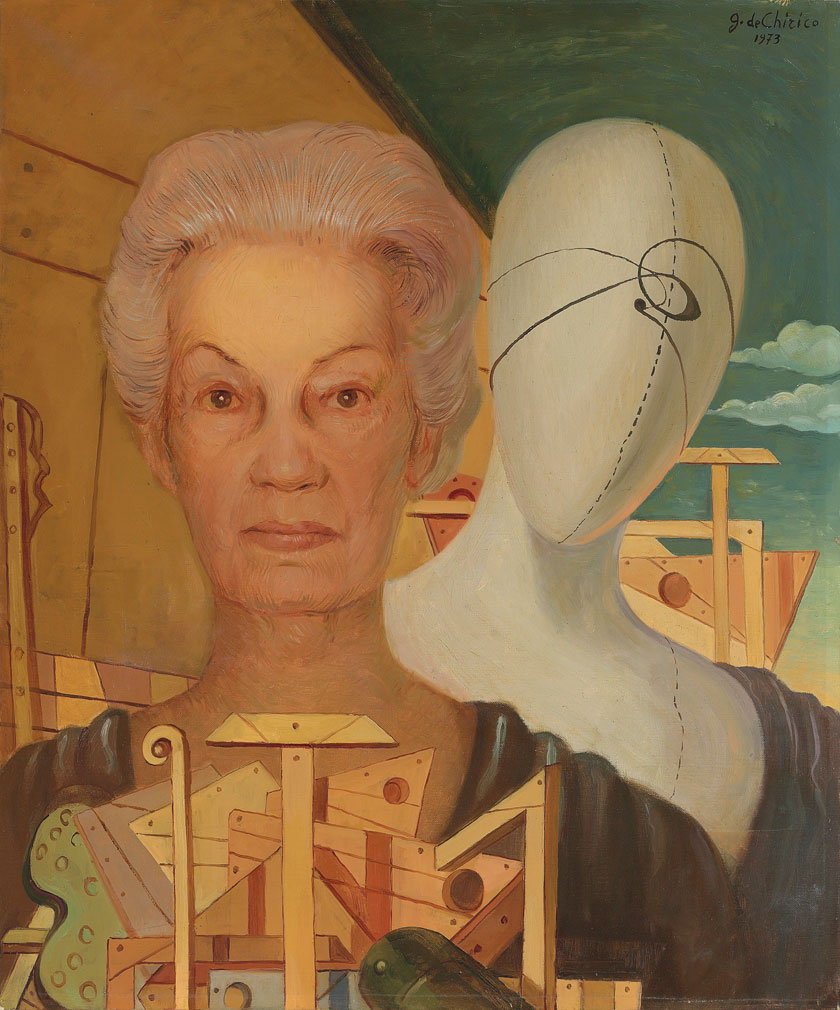 GIORGIO DE CHIRICO (1888-1978): Ritratto della Signora Rondi Gariboldi; signed and dated 'g.deChirico 1973' (upper right); oil on canvas 23 ¾ x 19 ¾ in. (60 x 50 cm.); Painted in 1973; Estimate: £80,000–120,000.
Ritratto della Signora Rondi Gariboldi exemplifies the artist's 'metaphysical painting': a look into the mind's eye at a visionary horizon that escapes reality. The painting's subject, Signora Rondi Gariboldi is surrounded by machine-like forms, with a faceless surreal figure shadowing her. The poet Guillaume Apollinaire hailed de Chirico as 'the most astonishing painter of our times'.
Sotheby's Just Unveiled a $50 Million Picasso Portrait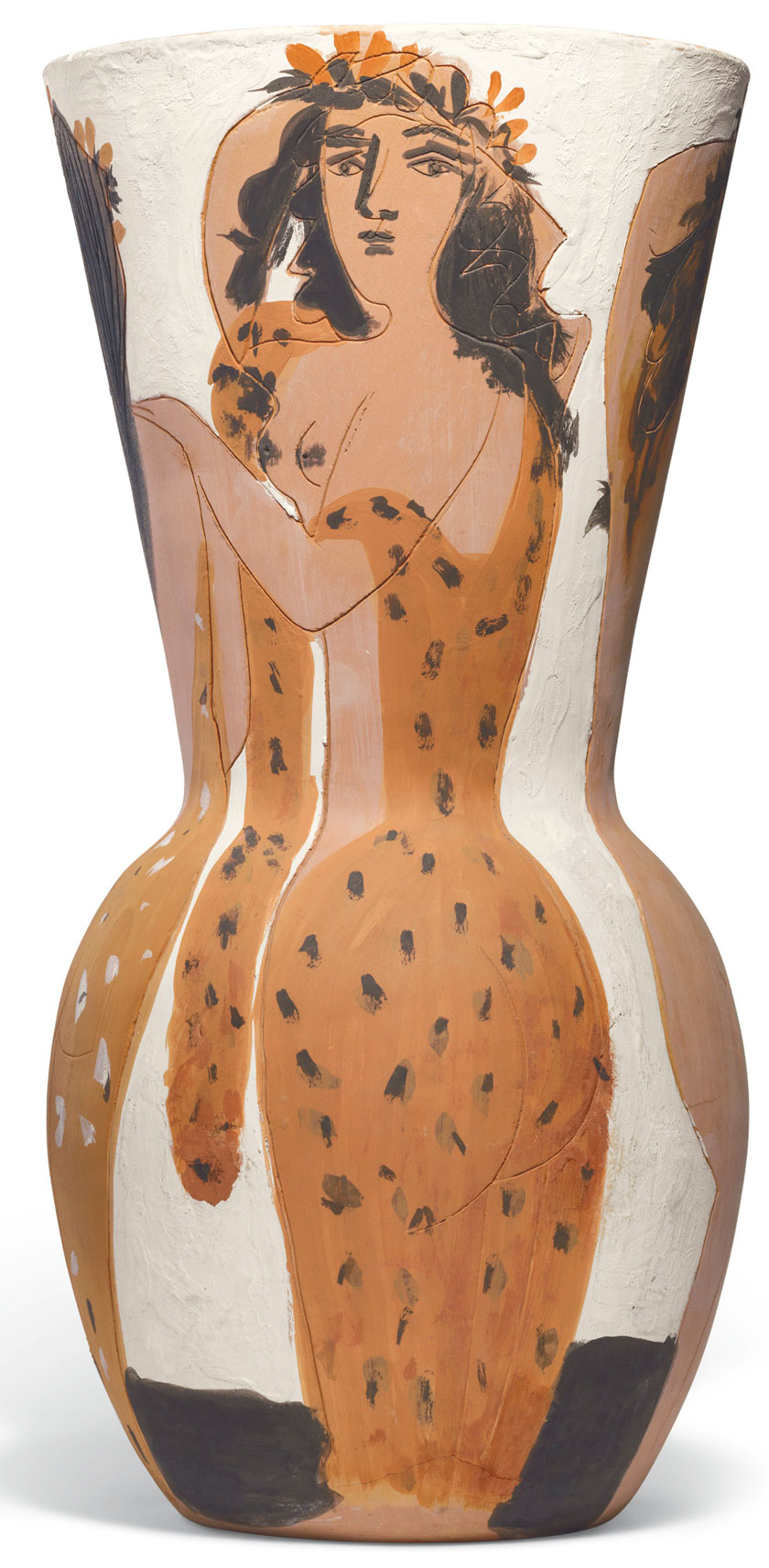 PABLO PICASSO (1881-1973): Grand vase aux femmes voilées; stamped, marked and numbered 'MADOURA PLEIN FEU EMPREINTE ORIGINALE DE PICASSO 2' (inside the rim); terracotta vase painted with white, red and black engobe; Height: 26 in. (66 cm.); Conceived in 1950 and executed by 1954 in a numbered edition of 25; Estimate: £350,000–550,000.
The female model in this piece appears at home and celebrated by the correlative curvature of the vase. Another work on sale, Grayson Perry's Cuddly Toys Caught on Barbed Wire also takes its form in pottery. Both works may be crafted in a medium championed by women, yet Picasso seems to provide the female subject with a stable locus, while Grayson's image of young girls in pretty dresses against an eerie background calls their placement into question.
What else are we getting up to this week? Follow us around with our trusty Town Culture Diary.
---