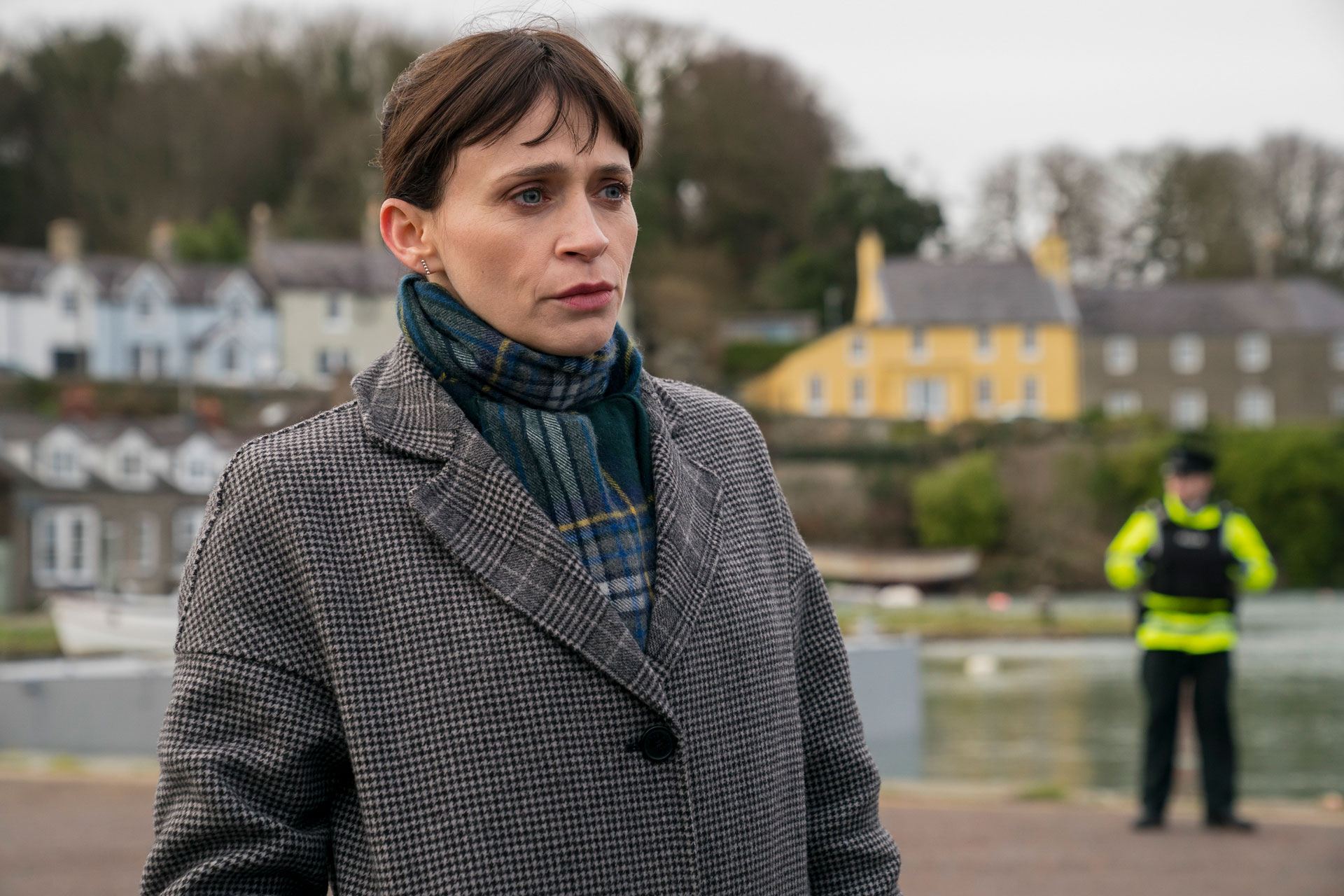 Interview with Bloodlands' Charlene McKenna
---
The actress tells C&TH about filming one of this year's most talked about dramas
If you loved Line of Duty and Bodyguard, you're in luck: Jed Mercurio is back with another gritty crime drama, Bloodlands. Below we sit down with one of its stars, Charlene McKenna, who plays detective sergeant Niamh McGovern alongside James Nesbitt. The actress – who has also starred in Peaky Blinders and Vienna Blood – tells C&TH about the new show, her recent marriage to fellow actor Adam Rothenberg and recovering from a breakdown.
Q&A with Charlene McKenna
Favourite role to date and why?
That's like being asked to pick your favourite child. It's impossible to choose as each role always has personal significance for various reasons. Rose on Ripper Street, for example, was not only a gift of a character to play, but the job is where I met my husband Adam (Rothenberg). But DS Niamh McGovern is definitely in my top five as I'd never played anyone like her before. She's very cool, calm, collected and smart as hell – you don't know what she is thinking, she plays her cards very close to her chest. My role on Peaky Blinders is pretty badass too.
Role you'd cut your right arm off to get?
Lately I've really wanted to do a Western. That said, I'd love to do any role that is multifaceted and dynamic, real, human, flawed and contradictory, with depth and humour.
What demands do you have on set?
Only orange M&M's, don't look me directly in the eyes before noon, and no singing. Kidding! I have none. But I don't like toxic egos. They take the air out of the room and it's so unnecessary.
What can you tell us about Bloodlands?
Bloodlands is a psychological thriller set in Northern Ireland. When a car containing a possible suicide note is pulled out of Strangford Lough, Northern Irish police detective Tom Brannick quickly connects it to an infamous cold case with enormous personal significance. It follows our hunt for the legendary assassin known as 'Goliath' – an explosive cat-and-mouse game where the stakes are super high.
Favourite person on the set of Bloodlands and why?
That's a hard one. It was a very tough shoot in terms of severe weather conditions and that always tests the bonds of a cast and crew. But we got on so well, all of us. It was very inclusive and supportive. Jimmy (James Nesbitt), Lorcan (Cranitch), Chris (Walley) and I had the most to do together and we had great craic and lots of laughter.
Director you'd most like to work with and why?
So many – Mel Brooks, Martin Scorsese, Paul Thomas Anderson. Their movies are iconic, and I'd love to see what they'd bring out in me. To witness them in action and watch their amazing vision come to life in front of you would be so cool. Not to mention their stories from years in the industry would be epic.
Secret to a happy marriage?
We just got married a few weeks ago, then he flew back to the US a day later for filming, and I flew to the UK for the same reason – so I'll get back to you. But I would say listen to what they're really saying, not what you want them to be saying. Take responsibility. You're responsible for your own joys, your sadness, your anger, your reactions – not them. You must be responsible for yourself and your part in the relationship.
If we're coming to your area for a visit, what should we do?
I live between Ireland and New York (my husband's American). In Ireland (in non-Covid times obviously) there's so much to do. I live in the countryside in Glaslough, Co. Monaghan, next to lakes and forests and the beautiful Castle Leslie, so we can go for a lovely long walk or horse ride, then have a spot of lunch at The Lodge, and enjoy a damn fine Guinness by the fire at my parents' pub (The Pillar House). If you're coming to New York, I'll meet you in the East Village and we will see where the day takes us!
What qualities do you think have made you successful?
In terms of work, I would say it's perseverance, determination, resilience, ambition and some talent. Humility helps too. But I never feel like I can rest on my laurels – there's a vast turnover in this industry. You have to keep learning and working.
Film you think everyone in the world should see?
I've a soft spot for comedy. And I think the world could use a good laugh right about now, so let's say, Coming to America or My Cousin Vinny.
What's your relationship with social media like?
I was advised to develop an online presence some years ago for work, which led me to Instagram. Mostly I enjoy it and when I'm not – if it's feeling toxic – I will delete it, sometimes for months at a time.
If you could give advice to your 15-year-old self, what would it be?
You're ok. It's going to be ok. Try to worry less. But truthfully, I still need to remember that now.
Three books you'd take to a desert island and why?
Any Maya Angelou to keep me grounded and calm. Billy Crystal's autobiography to make me laugh and cry out loud. And Love's Executioner as I love psychology and losing myself in other people's stories.
The most challenging moment or your life?
I had a breakdown about ten years ago and it crumbled me to my core. I just didn't see the warning signs. I was pushing myself way too hard: to live away from everything I'd known, my friends and family, to be successful, to look great, to be in good shape. I wasn't listening to myself or my needs. And then one day I just broke down. I struggled to eat, sleep, breathe, see friends – I was just a wreck. So I took myself back home, admitted my struggles, let the facade drop and finally got help. It took a while to recover, but it changed me for the better and now I wouldn't change it. I talk about anxiety and mental health as much as I can now in the hope of helping even one other person.
Any life hacks you learnt in lockdown that you can share?
We converted an old existing shed on my parents' farm into a house during lockdown, so I learned a lot of life hacks. These ranged from practical things, like how to properly use a sledgehammer, to spiritual things like how to hold onto my voice or vision when no one was agreeing with me – and how to forgive myself when I messed up. It was so challenging and special, a time I'll never forget.
What's your interior design style?
I love interiors. I particularly love thrifting and finding one-of-a-kind pieces. My style is traditional mixed with modern, mixed with pieces I've picked up on my travels. I want everything in my home to tell a story, and I don't like style over function or comfort: your home should be your haven, a welcoming hug at the end of the day.
What is your current beauty regime?
I've decided 2021 is when I really commit to skincare. No more skipping the SPF – I'm currently using a new Irish brand called Skin Formulas, and also Image Skincare. My face is my shop front and I want to maintain it as best as I can, and hopefully allow myself to age gracefully.
How do you relax?
On the weekends, I love nothing more than a glass of nice wine by the fire with my husband and the dog watching something great on TV. Or just simply walking the dog is always so restorative and calm.
Bloodlands is out now on BBC iPlayer, with new episodes on Sundays at 9pm on BBC One. Main image credit: BBC Pictures.
MORE INTERVIEWS: