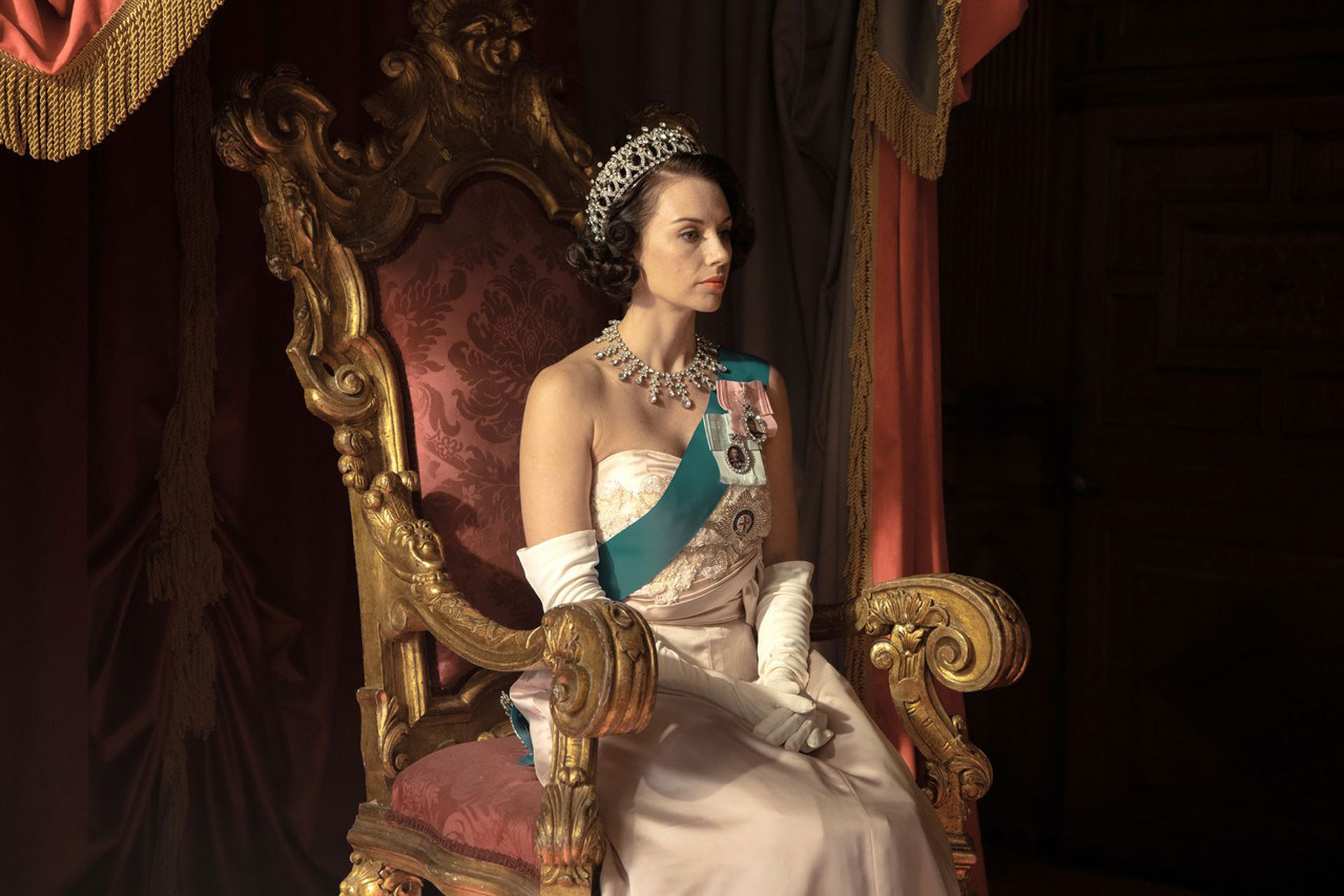 Interview with Pennyworth's Jessica Ellerby
---
What's it like to play the Queen?
Queen Elizabeth has been dramatised numerous times on screen – but Jessica Ellerby gives her a new guise in US crime drama Pennyworth. Set in an alternate reality in 1960s London, the series follows Bruce Wayne's butler Alfred Pennyworth, a former British SAS soldier. Ellerby plays a young Queen Elizabeth II – though not a direct, historically accurate representation: an edgier, more transgressive version to the one we see in The Crown. 'I'll never get bored of seeing people's reactions when I tell them who I play in the show,' she tells us. 'It's quite exciting to play someone so far removed from yourself.'
Ellerby's CV is diverse. She's perhaps best known for her role as Jane in Netflix's Lovesick, but she also starred alongside Jonah Hill in Get Him To The Greek and Sky One's Living The Dream. The actress has also dipped her toe in the writing and producing side, having recently created her first short The Hungry Games – a female-led, social comedy about the modern day pressures on women.
Ahead of the second series of Pennyworth, Ellerby tells us what it's like to play a royal, plus shares her dream roles and directors.
Interview with Jessica Ellerby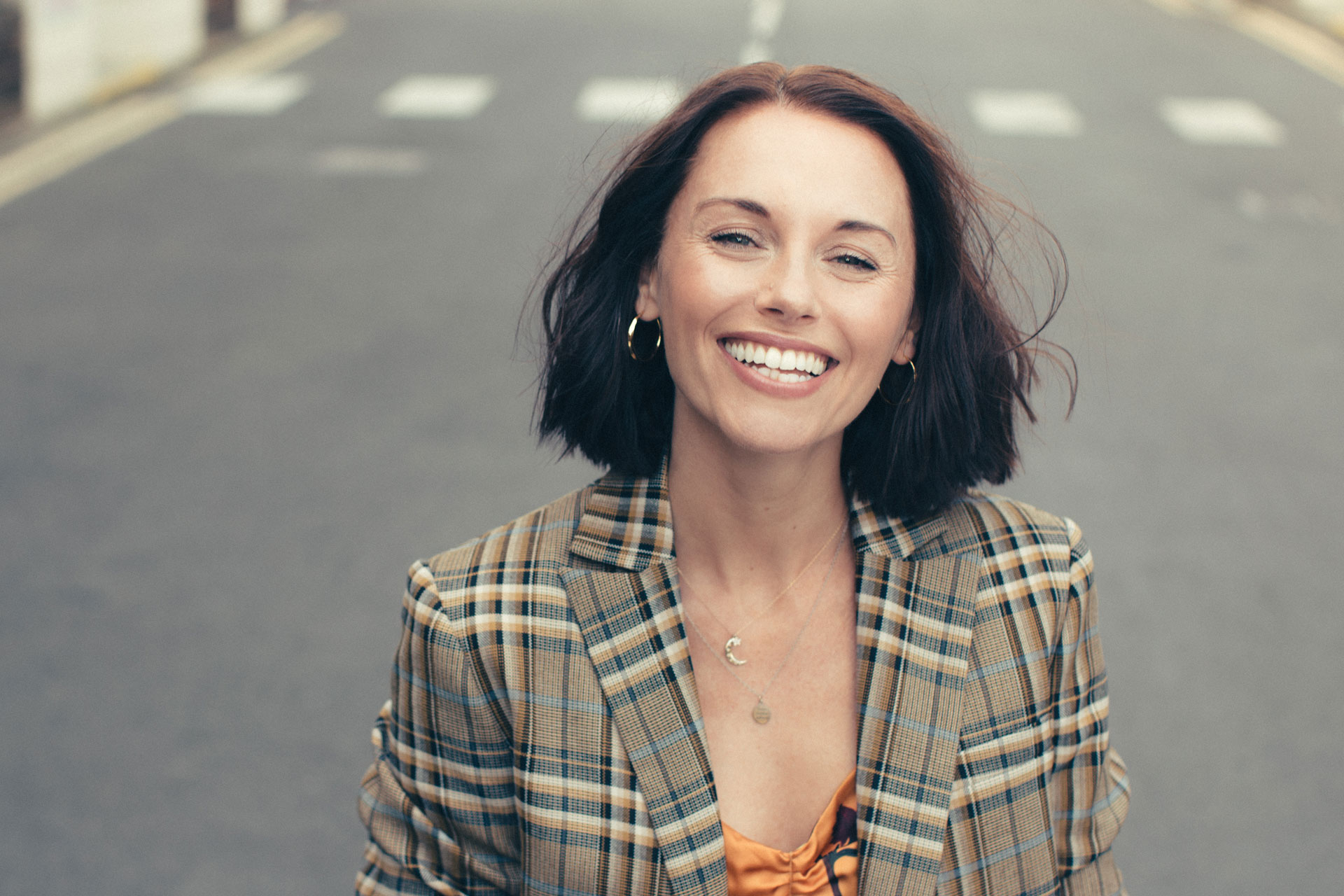 What can you tell us about the second series of Pennyworth?
We're back in an even more fractious London. Tensions are high, the nation is divided, and Alfie's still trying to get out of the bloody country.
Favourite person on the set of Pennyworth and why?
To be honest I spend almost every day with Ramon (Tikaram) – and he's a massive babe. This series I actually only had one scene with the rest of the cast, but I could listen to Emma (Paetz) and Ben (Aldridge) banter with each other for days. They're like siblings at Christmas.
Favourite role to date and why?
I'd say playing the Queen of England takes a lot of beating! I'll never get bored of seeing people's reactions when I tell them who I play in the show – it's a mixture of shock and disbelief. I obviously don't look anything like her in real life but the whole team do an amazing job transforming me. Needless to say it's quite exciting to have that process unfold every day, and to play someone so far removed from yourself.
Role you'd cut your right arm off to get?
I always find this a tough question, because I like work that feels current, and as that's constantly shifting you don't know what it's going to look like in advance. I love reading, so normally I'll be gorging on a novel and be like: "I want to play this part in the film/TV adaptation!" I read The End We Start From by Megan Hunter a couple of years ago, and haven't been able to get it out of my system since. I think it might be my favourite book ever. I actually heard SunnyMarch and Hera Pictures acquired the rights, so if they're reading this…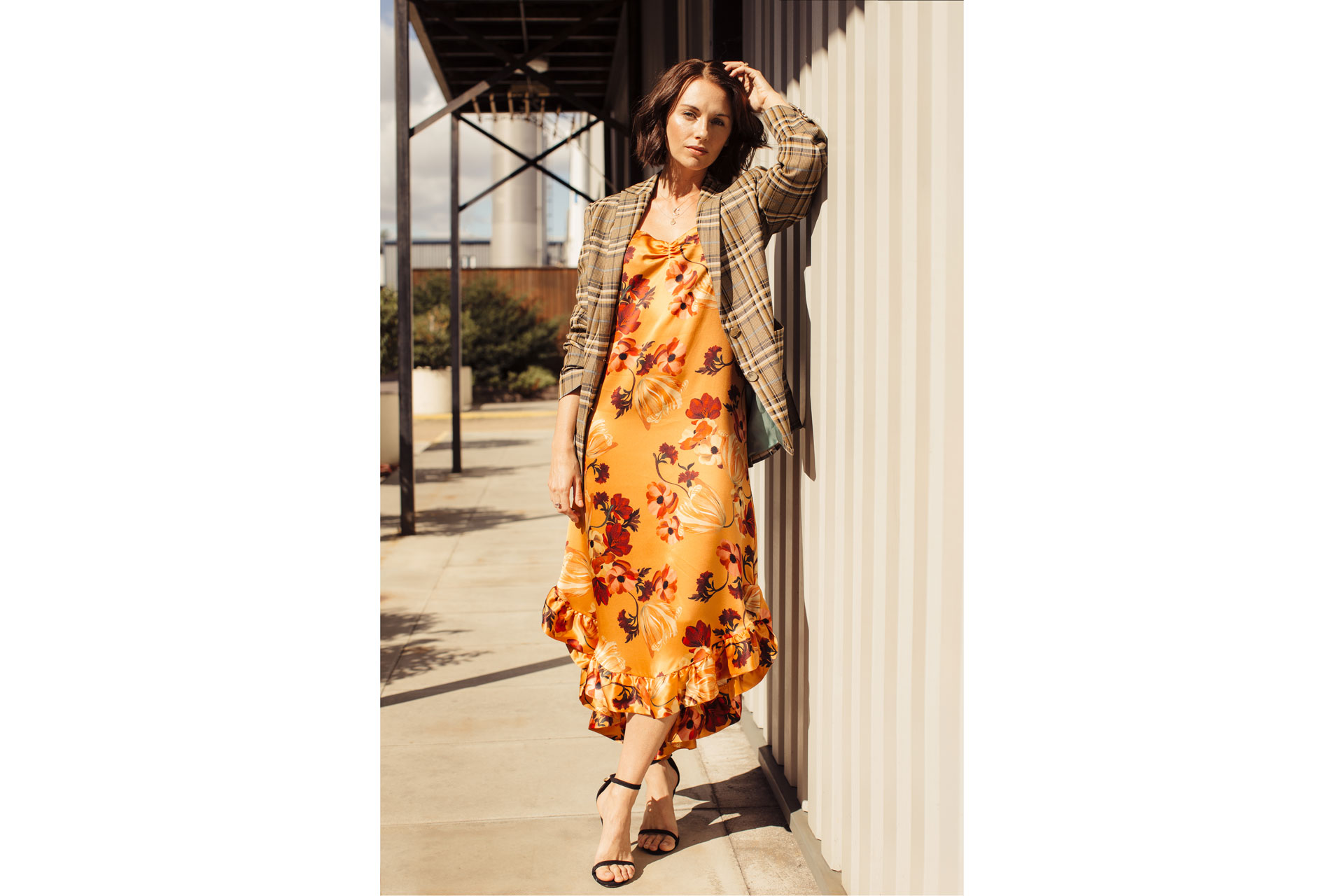 What demands do you have on set?
Your basic survival needs: coffee, water and snacks. If I'm not fed and watered at regular intervals (which is essentially impossible on set!) I basically wither and die. I'm like a high maintenance houseplant. I have to say though, I'm pretty self-sufficient and always have a massive tote bag filled with stuff.
Director you'd most like to work with and why?
I've narrowed it down (with much difficulty!) to three. As a general rule of thumb I'm drawn to stuff that's visually beautiful with compelling characters, so: Wes Anderson, Jean-Marc Vallée (Dallas Buyers Club, Big Little Lies) and Reed Morano, who directed The Handmaid's Tale and is currently directing The Power.
Film you think everyone in the world should see?
Captain Fantastic. I watched it during lockdown and quickly became obsessed. It's beautiful and life-affirming and makes you question how you live life, your values and how we love.
What's your relationship with social media like?
Complicated. I appreciate its positive sides: connection, a free marketing tool for business, and on a very basic level the love of photos. But as we all sadly know too well it's a breeding ground for some alarmingly unhealthy behaviour – addiction, validation and constant comparison, to name just a few. That coupled with data privacy issues and fake news – suffice to say, I am pretty terrified for the younger generations. I think the world would be a better place if we all went back to a Nokia 6310 and snail speed dial up.
Three books you'd take to a desert island and why?
Maybe something like Shantaram by Gregory David Roberts, because it's huge and I've been meaning to read it for ever. Also The Yoga Sutras of Patanjali: not only a big book, but lots of philosophy to contemplate on and try and integrate into an otherwise fairly dull time riding solo. And a sketch book.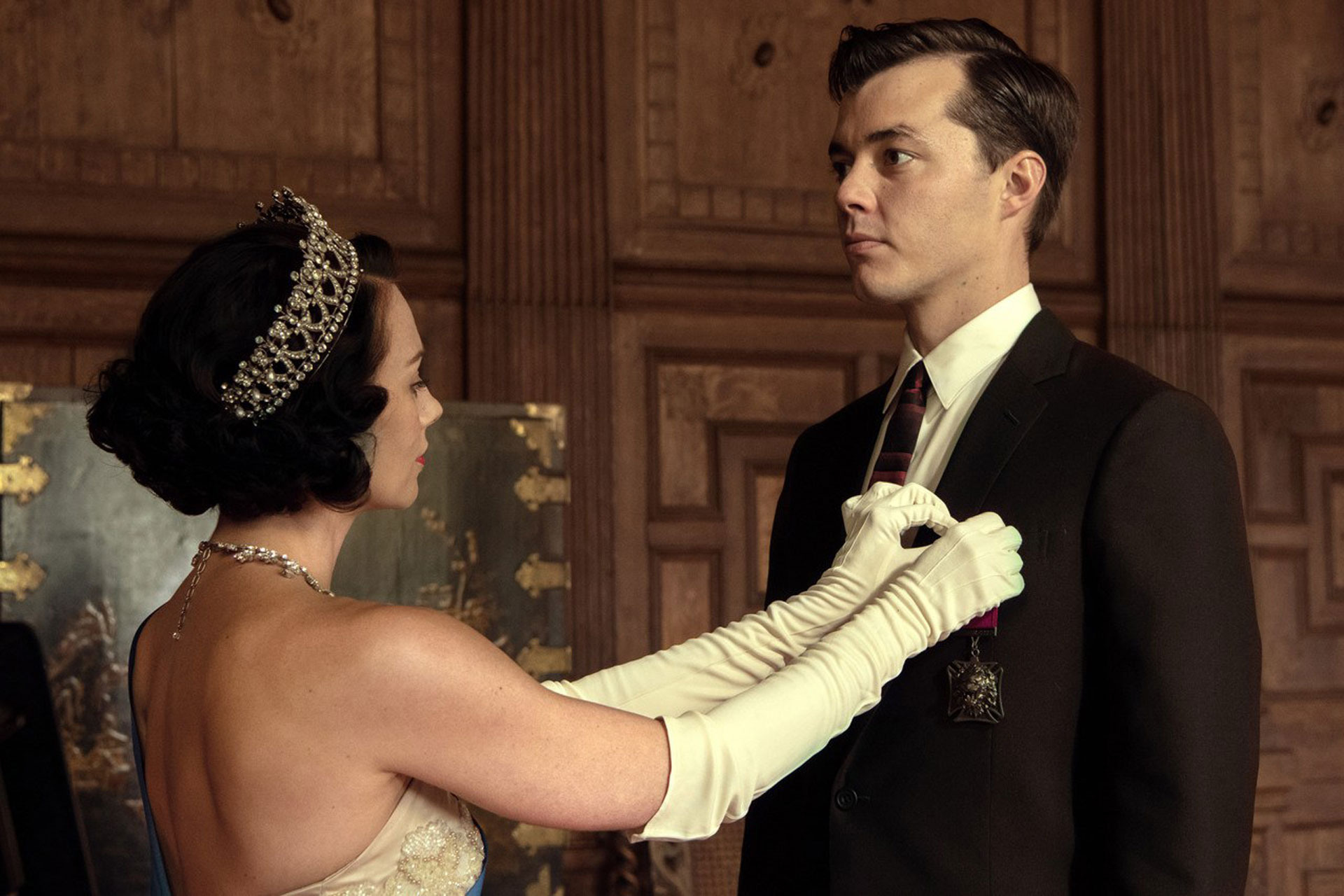 The most challenging moment of your life?
Bereavement. Grief must be the most debilitating and all-consuming feeling in the world: the injustice of it, the finality. On a positive note though, out of those moments of darkness have come the greatest growth.
How can we all live a little bit better?
Shall we all be a little kinder and a little more grateful? Sadly we are a world that's all about more, but I think the secret is actually less. Just appreciate. And meditate!
Any life hacks your learnt in lockdown that you can share?
Rest more and sleep more. Make time for the stuff that really matters and for the people you love, because the measure of you as a person isn't just about how much you have achieved (even if you can make a banging sourdough).
What's your interior design style?
I am interior design obsessed. It's pretty eclectic as I just tend to go for what I like. Overall I like spaces that feel inviting – chic, fun and unpretentious. If I had to categorise it, it's probably Scandi meets laidback Bali meets industrial. I like natural earthy tones and materials as a base but also enjoy a splash of a bold colour and print.
Are you conscious of what you put in your body?
Conscious, but not obsessed. My mum would always say 'everything in moderation' and I think that's key. Don't deny yourself – you only live once – but be aware that food is also fuel.
What is your current beauty regime?
I don't really have one. I make sure all my make up is off by the end of the day and then smother my face in coconut oil. Mostly I just try and drink lots of water – that's the real secret.
What would your best friend say about you?
That I'm thoughtful, kind and honest. And funny. I actually asked her to verify this and she added 'fiercely loyal: like you'd help me bury a body level of loyal.'
How do you relax?
Anything that helps turn down the noise. Get out in nature, switch my phone off, meditate, yoga, run a bath. And just in case you think I'm all virtuous I'm very partial to a cheeky evening take away and guilty pleasure TV combo too: I find Gogglebox, Friends and Million Dollar Listing extremely comforting. If all of the above fail – a massive Negroni.
If we're coming to your area for a visit, what should we do?
My local café Boys'n'Berry is a must – they have their own coffee bean company and in-house roasting machine, but what really makes the place is their staff. Ta'mini Lebanese Bakery is also just down the road and their cheese & zaatar maneesh is unreal. From there check out the secret garden in Bishops Park, go to the farmer's market on a Sunday and take a walk or bike ride along the river.
Are you a rule breaker or a rule taker?
Can you be both? I love a rule if it's logical or if it's a game, but I can't stand generic life rules that everyone goes along with and never questions. Why do we do that?
Pennyworth S2 premieres on StarzPlay via Amazon Prime Video, 28 February. Photographer: Joseph Sinclair, styling: Holly Elgeti, hair and makeup: Samantha Cooper.
MORE INTERVIEWS: