Liv Tyler's second collection for British brand Belstaff hits the shops this January. Lucy Cleland finds out why this all-American girl has become the ultimate Anglophile.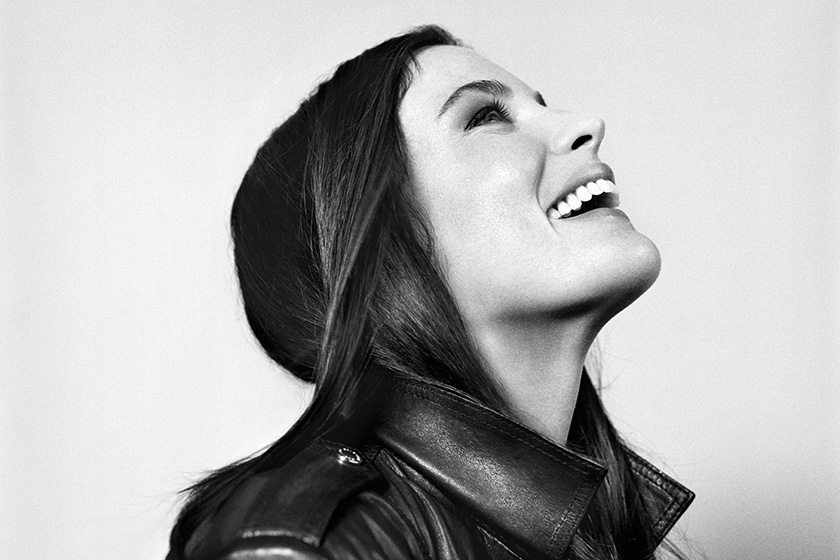 You've recently moved to the UK. How are you settling in? Very well, thank you. I love that I've been given the opportunity to start a new adventure at 39!
What tips would you give an American visiting for the first time? Ask a friend who's English – get a good list together from someone you trust as London is so big and there is so much ground to  cover. In New York you can be far more spontaneous, but here you must have a plan.
You've also just collaborated on a range with British brand Belstaff. Why do they resonate with you? I really love the brand and admire its heritage and history. I find it brave, adventurous and inspiring– while remaining fashionable.
How did you enjoy going behind the scenes and being part of the creative process? Behind the scenes is always my favourite place to be, whether on a film set or in fashion. I love asking questions and learning something new.
And what inspiration did you draw upon for the collection? I honestly just created my dream pieces that I personally would want to wear. It's for a girl on the move – chic and functioning. I was also inspired by some of the most iconic women of the late '60s and early '70s like Anita Pallenberg, who's the mother of one of my oldest friends, Marlon Richards. I love to spend time with her to ask questions, but I am most interested in how she sees things now, in 2016, as opposed to the past.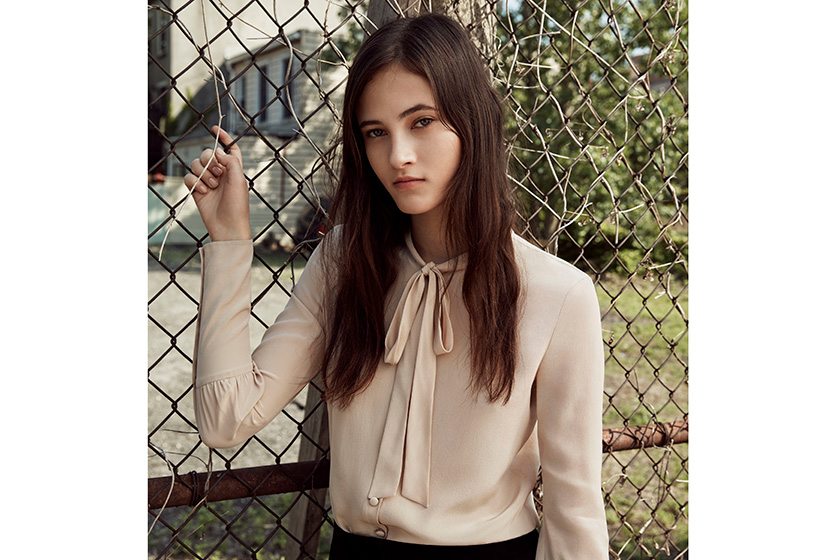 How would you describe your own personal style? Right now I am channelling my inner tomboy. I'm loving a great pair of flats with trousers and a gorgeous Gucci blouse together with one of the leather jackets I designed for Belstaff.
You have the most dewy skin we've ever seen. Any insider secrets? Ah, thank you so much! I work very hard to take extra good care of my skin. Lots of water, face masks, moisturiser and exercise. Though I have to admit that the older I get I realise that the secret is not in a cream. It's laughter and a great orgasm. You get that glow…
If we rummaged around your make-up bag, what would we find? I was the face of Givenchy skincare, cosmetics and fragrance for nearly ten years. A few years ago I had input on a lip colour that was a combination of a few things that I loved – it was later released as 'Liv's lips' – I am never without it. You'll also find Givenchy compact powder, my favourite blush oil from Milk, Charlotte Tilbury mascara and Herbivore lip balm from Australia.
You've just filmed the final series of the widely acclaimed HBO show The Leftovers. What excited you about the project? I was so interested in what was happening in television three years ago. It appeared that there was a wider variety of meaty roles for women. I read the script and all of its weirdness was just my cup of tea. It reminded me so much of some of my favourite shows, like Twin Peaks and The Twilight Zone, but mixed with so much more human emotion.
What do you think sets the show apart from others and makes it so special? The combination of co-creators Tom Perrotta and Damon Lindelof and the team of writers has just created magical storytelling; with the parameters of the story, it just gives you the freedom to go anywhere. Nothing is shocking but everything is shocking. There are no rules.
What will you miss most about playing Meg in the series? Playing such a complex and impulsive character. It has been very exhilarating being able to explode – as an actress, I've never had the opportunity to explore that before.
Do you suffer from working mother guilt? Of course, every mother does. You always want to do the absolute best for your family while also achieving all of your dreams professionally. I don't feel so much guilt, per se, but more that there simply aren't enough hours in the day to do everything.
What lessons do you wish to impart to your children as they grow up? Kindness, thoughtfulness, manners and respect are everything.
What's your perfect London day? Waking up with my children, taking a long walk in a lush green park and heading to the pub for a drink before the sun goes down.
Where would we find you on a quiet Sunday? What? Quiet weekend? With four kids I need a vacation after the weekend.
Where will you be spending Christmas this year? With my husband David [Gardner] and the children. We love to spend Christmas at Soho Farmhouse, which is absolute heaven. It's so beautiful
and they have thought of everything… roaring fires, Christmas carols and hot toddies! No gift can match time away with my family. That's all I want.'
Liv Tyler's first capsule collection for Belstaff is in shops now, and her second will land in January. The final series of The Leftovers will be aired in the springtime. Find the first two series on iTunes.
READ MORE: Liv Tyler x Belstaff event with Country & Town House
Sneak Peek: Liv Tyler covers our December Issue
---