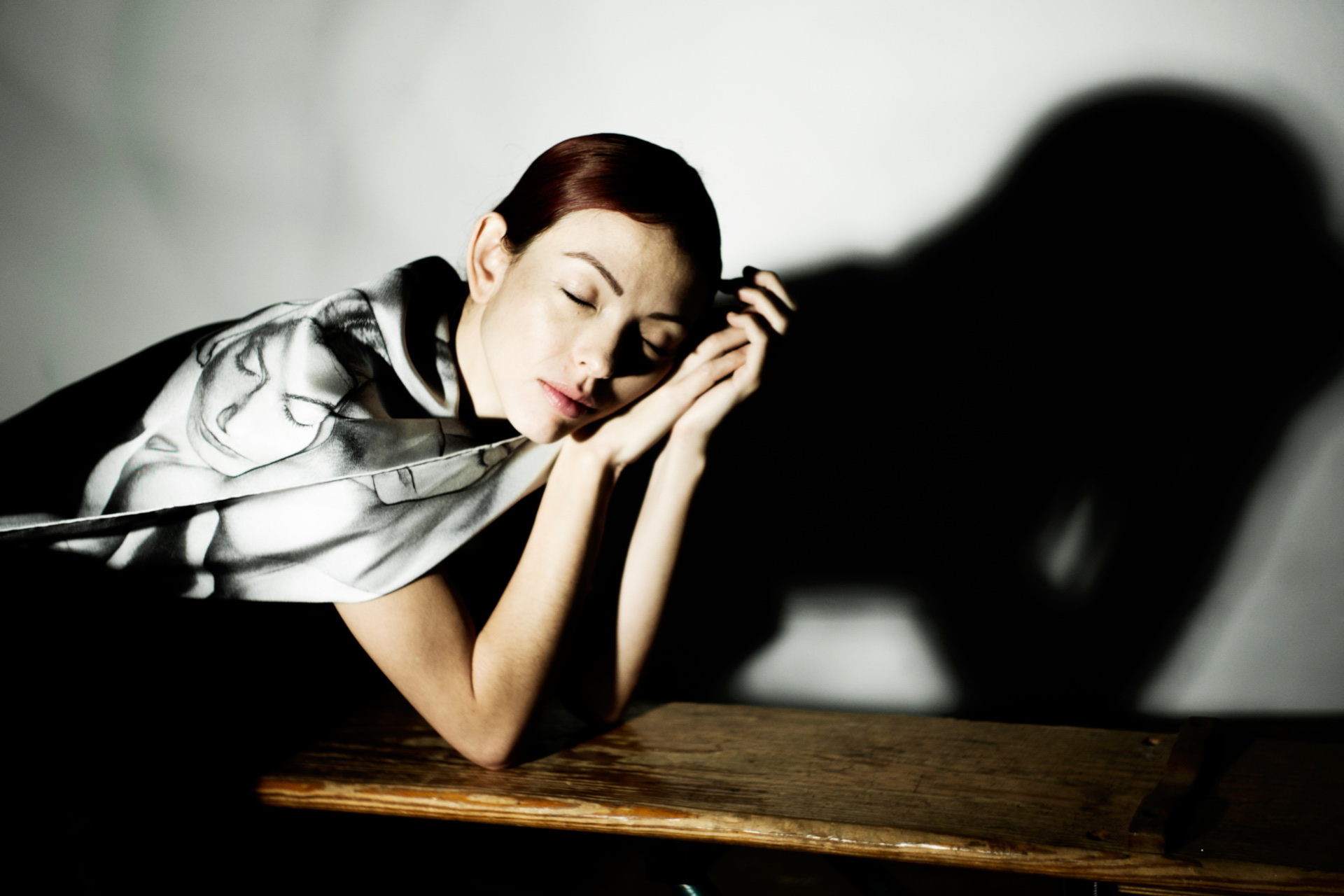 An Interview with Darshana Shilpi Rouget, Founder of Alba Amicorum
'Each scarf is an unframed artwork'
With London Craft Week now fully underway, we want to shine a spotlight on some of the incredible talent taking part. We sat down with Darshana Shilpi Rouget, founder of Alba Amicorum, to talk about her presentation of Unframing Art.
The C&TH Guide To London Craft Week 2021
An Interview with Darshana Shilpi Rouget, Founder of Alba Amicorum
For her London Craft Week presentation, Darshana Rouget Shilpi teamed up with the Man Ray Trust to create Unframing Art: A Series of Scarves in Collaboration with the Man Ray Trust, a limited-edition series of scarves based on original paintings and photographic works by the famous Surrealist and Dadaist.
Founder of wearable art and luxury scarf studio and shop, Alba Amicorum, Darshana opened her Belgravia studio in 2020 as a means of creating wearable art. The medium of choice are silk and cashmere scarves, which are the result of collaborations with artists and artisans.
In line with London Craft Week's focus on sustainability, Alba Amicorum has also begun to take the necessary steps to create greener artworks. Following a zero-waste policy, each scarf is packaged in a bespoke box made from wheat straw paper with a reusable fine cotton muslin pouch. They also come with a recycled tag which can be planted in soil and transformed into wildflowers.
We had the opportunity to chat with Darshana at her studio, to discuss Man Ray, artistic collaborations and London Craft Week.
What can visitors to your studio expect to see during London Craft Week?
We love our wonderfully light-filled space where we work and show the results. Our visitors can interact physically with the scarves and learn about our collaborations. We are delighted to offer our most recent collaboration with the Man Ray Trust. It is a limited-edition series of scarves based on the original paintings and photographic works of Man Ray.
Additionally, we have a series of beautiful cyanotype portfolios on offer by Deni Javas. The artist used esparto grass, agave, palm tree fibres and prickly pear cactus, alongside paper, feathers and cane, to create intricate organic sculptures before expressing their delicate nature in the intense blues of the cyanotype process.
As well as this, we have a photographic series using scarves and dancers in platinum-palladium editions and archival inkjet formats by order. This entire series supports the performing artists who collaborated with us in the making of this beautiful series.
Our space also houses works by sculptors, ceramists, and painters, and we can arrange further viewings and commissions.
Tell us a bit about Unframing Art: A Series of Scarves in Collaboration with the Man Ray Trust. Why should we be excited?
A scarf becomes the canvas that 'un-frames' art from its traditional frame and onto a fluid fabric – to be worn, draped, wrapped, folded or hung in any way the wearer chooses. The creativity continues, and like the Renaissance friendship books, Alba Amicorum, the scarf becomes a personal means of communication for the wearer. Each scarf is an unframed artwork. It creates an intimate relationship between art and the wearer while giving the observer a unique perspective through the folds.
Atelier Alba Amicorum, like the 16th-century friendship books, is a celebration of collaboration among artists of all disciplines, not only in creating the scarves but also in promoting them, whether it be photography, modelling or writing. We give each other space and freedom to express ourselves, and the practice has always been magical. It is a space for artists to collaborate and experiment with presenting their works in non-traditional formats – such as the scarf.
Man Ray collaborated with a diverse group of creatives, ranging from Kiki de Montparnasse and Francis Picabia to Elsa Schiaparelli and Coco Chanel. It is in this spirit, Alba Amicorum has partnered with the Man Ray Trust to present a new interpretation of the artist's work through a limited-edition series of scarves. In the series, we have reinterpreted two of his iconic photos and ray-o-graphs and two paintings into silk and cashmere scarves.
What led you to take inspiration from Man Ray?
Man Ray is a man of many ideas and always endeavoured to materialize a particular vision using whatever he found to be the most appropriate medium.
Man Ray (born Emmanuel Radnitzky; 1890–1976) is celebrated for his Surrealist photographs and camera-less photograms known as 'rayographs'. But throughout his career, the American born artist produced major works across a wide range of artistic disciplines, including painting, film, sculpture, printmaking, tapestry, and poetry.
What do you admire about Man Ray's work? Do you see any similarities with your own?
Apart from the reasons the world has and continues to admire Man Ray's work, I admire his openness for experimentation and collaboration. I can only aspire to follow his lead.
Do you have a favourite scarf from the series?
Every series holds something special for me. Something new to learn from every collaboration. It is impossible for me to pick one.
What motivates you when working? Do you have a muse?
Life and the world around me motivates and inspires me. The collaborations with other creatives inspire me. I do not have a singular muse.
Describe your artistic style in three words.
Intuitive, tactile and in progress.
What does Alba Amicorum stand for?
Collaboration is at the brand's core – inspired by the Renaissance practice of keeping friendship books ('alba amicorum' in Latin).
We bring together like-minded creatives, with Alba Amicorum providing a salon environment for nurturing a community of artists. We continue to expand our collaborations by meeting and introducing new outstanding artists, but ultimately we would like to establish an artist residency; a shared space for all art disciplines for support and experimentation.
Do you look up to any other artists?
Always. It is at the heart of the journey with Alba Amicorum.
How has the art world changed since the Coronavirus pandemic?
I can only speak of my own experience and possibly the artists close to me. The common thread through the pandemic was the investment of introspective moments in our work. It gave space for new ways of working and thinking and also saw artists come to support each other wholeheartedly.
Are there any other creatives you are excited to see during London Craft Week?
There are over 300 to choose from! I wish to see as many as possible. You can see the full list of participants in this year's London Craft Week here.
Do you have any advice for young creatives?
I don't believe I have enough wisdom to advise, but a simple practice that has worked for me is never stopping learning and trying.
Darshana's studio will be open for walk-in viewings throughout London Craft Week, you can book your free ticket here. You can also view Unframing Art: A Series of Scarves in Collaboration with the Man Ray Trust at albaamicorum.com
Featured image: Many Ray II (After Sleeping Woman, 1930), £480, albaamicorum.com
A Guide To Frieze London and Frieze Masters 2021