How do you bring a heritage brand bang up to date? Bring in international talent for a unique collaboration, of course. Charlotte Metcalf investigates.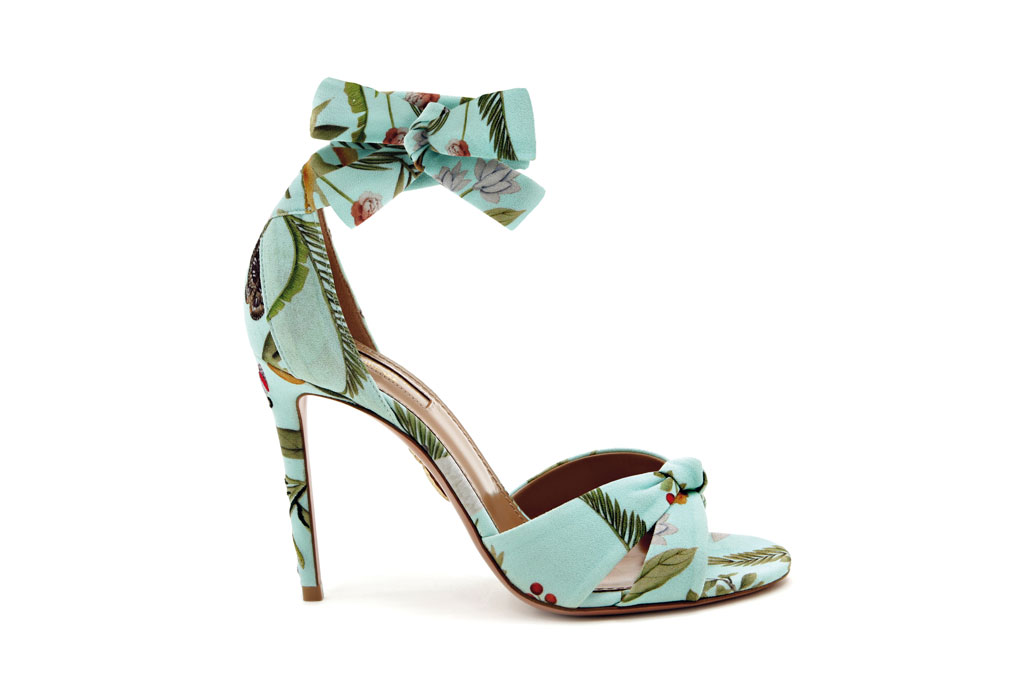 Thank God For Culture
Most of us remember a time when British food was dismal. At best, it was good old-fashioned fare like roast beef and Yorkshire pudding or oysters at the seaside. At worst, vegetables were boiled to mush, meat was overcooked and rendered unidentifiable by oleaginous gravy, and even our famous fish and chips could be pallid, soggy and greasy. There was no question about it, the French and Italians were better cooks. Then something happened. We started to utilise ingredients from beyond our shores. Asian spices, once consigned to the takeaway or cheap restaurant, began infusing and livening up drab dishes. Chefs became less timid and the next thing we knew was that London was one of the most exciting food destinations in the world.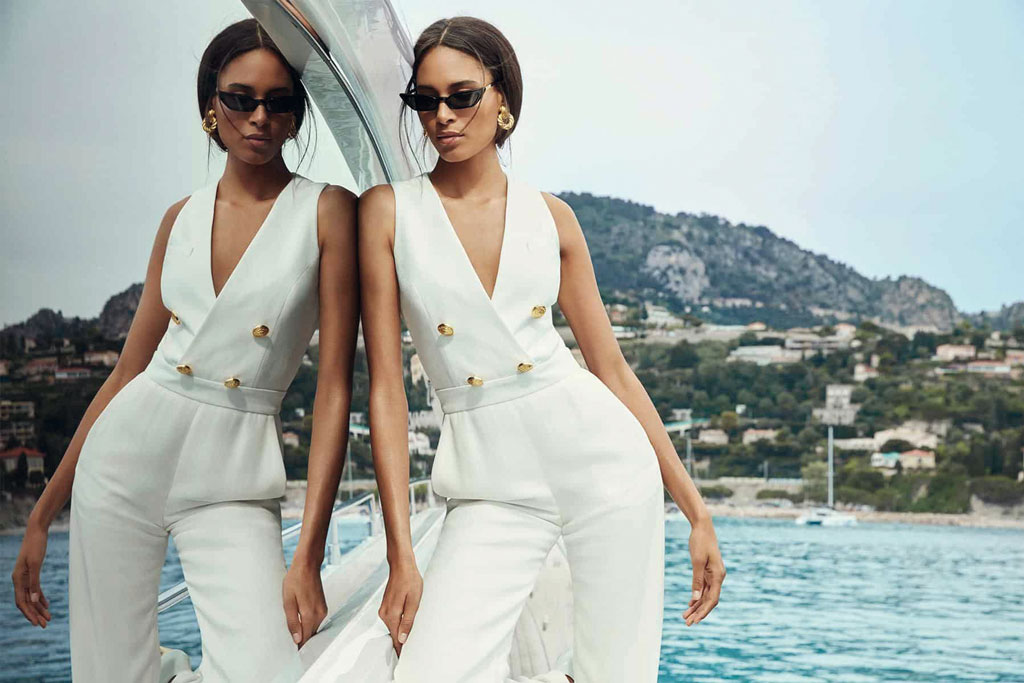 How did the Brits do it? One word: fusion. Once we had the culinary confidence to absorb foreign influences, our food took on a bold, innovative, cheeky personality, full of humour and adventure – just like the British character itself. It's exactly the same with Great British Brands. The moment we stirred in a pinch of French panache, a sprinkling of Italian style, a dollop of American chutzpah or a spoonful of German technological know-how, our brands took on new life. Collaborating with internationals defines and enhances our Britishness, never dilutes it. After all, we take pride in our capital being the world's greatest melting pot. Our outward-looking enthusiasm for all things foreign has always defined us as an island race and the best of our brands are now speaking volumes about us.
Book Now: The Five Best Hotels in Italy
Climbing The Fashion Ladder
In 2018 the British brands that have collaborated with outside imprints, artists and designers have yielded rich fruit. Over the summer, big international names were at it everywhere – Italian handbag brand Furla with Japanese cartoon brand Hello Kitty, British lifestyle, interiors and fashion brand House of Hackney with cult Scandi lifestyle brand & Other Stories, retail giant Uniqlo with German designer Tomas Maier, British clothing brand Sunspel with French clothing brand Lemaire, TOMS shoes with American accessories designer Clare V. At the prestige end of the fashion ladder Balmain collaborated with Net-a-Porter, producing a capsule summer collection by Olivier Rousteing. And the much-fêted new Louis Vuitton menswear artistic director, Virgil Abloh, teamed up with several brands, including the ribbed-aluminium suitcase maker Rimowa, the Italian lifestyle streetwear brand Off-White, that he originally created, and Nike. Indeed the big beasts in the world of trainers were all at it – shoe designer Sophie Webster teamed up with Puma and trainers even started infiltrating that bastion of British craftsmanship and discreet customer service, Savile Row. While gentlemen of a certain age relish its proud heritage and royal warrants, in terms of image Savile Row has struggled to appear hip and stay abreast of the times – until now.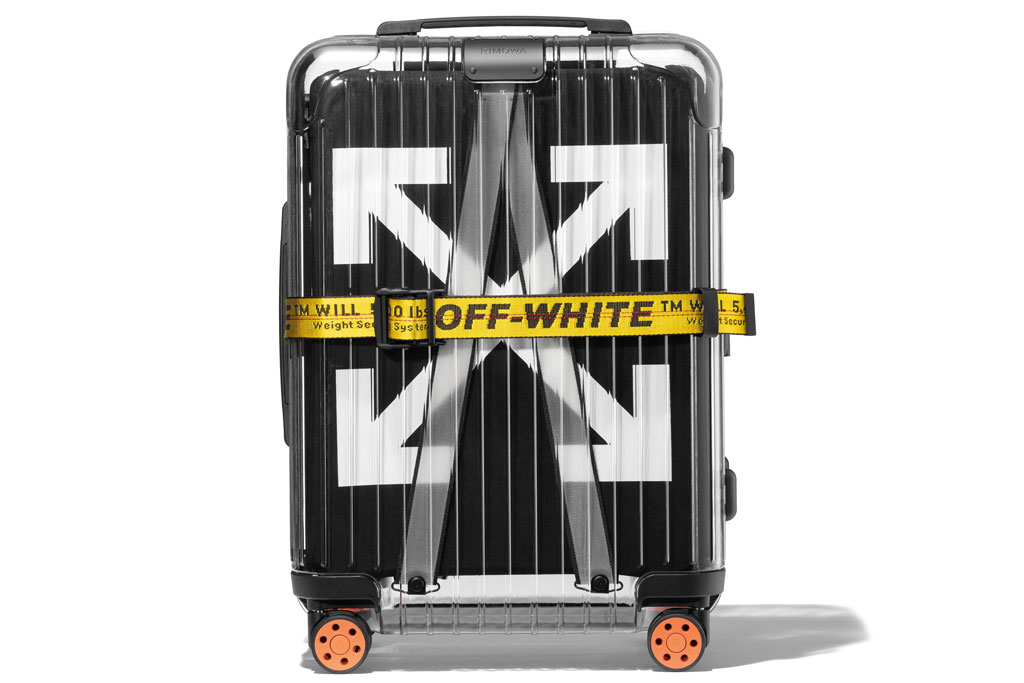 In 2018 Campbell Carey, creative director and co-head cutter at Huntsman, cut a suit entirely out of Flexweave, a performance fabric used in Reebok running shoes. It was made to the measurements of Reebok ambassador, Brandin Cooks, the American football star, and in turn Reebok created a pair of trainers in Huntsman Flexweave, which was one of the lots in a recent online Huntsman auction at Sotheby's. 'This was a unique, creative and exciting proposition from Reebok,' says Huntsman's owner and chairman Pierre Lagrange. 'Huntsman is the rare British bespoke tailor, combining heritage and modernity with success and no compromise.'
Poole's Prerogative
Meanwhile family-run tailor Henry Poole cemented its international reach by collaborating with Adidas Originals to design two limited edition sneakers in midnight blue and a specially-created three-chalk-stripe, reworked versions of Adidas' Boost-sole, Primeknit NMD sneaker from 2015. They had elements of tailoring that, like the lining, are more commonly seen in suits. 'We wanted to reach out to a younger generation, 17-and 18-year-olds or even younger, whose fathers are customers,' says Simon Cundey, managing director. 'Equally we wanted to attract the kind of active 35-year-old who goes to the gym and to clubs and so on. Meanwhile Adidas wanted to relaunch an existing shoe by giving it a bit of a spin and a story. Patrick Reinhardt of Adidas believed as passionately in this collaboration as I did. After all, we were celebrating two people who changed the world in their own way.' In 1865 Henry Poole created a celestial blue tail-less dinner jacket for the future Edward VII that became known as the tuxedo by its American admirers; Adidas put spikes on its shoes, which contributed to American athlete Jesse Owens winning four gold medals at the Munich Olympics in 1936. 'Adidas had a dinner at Merchants Taylors' Hall for 100 people and a very well- known advertising creative remarked that via this collaboration Henry Poole had effectively speed-dated the next generation and that we'd surpassed ourselves,' says Simon. 'Teenage boys will look back in years to come and remember that we created the black tie sneaker that could be worn with a dinner jacket. But we've also had a 67-year-old wearing the sneaker and one client paired his Henry Poole tuxedo with his midnight blue Adidas sneakers.'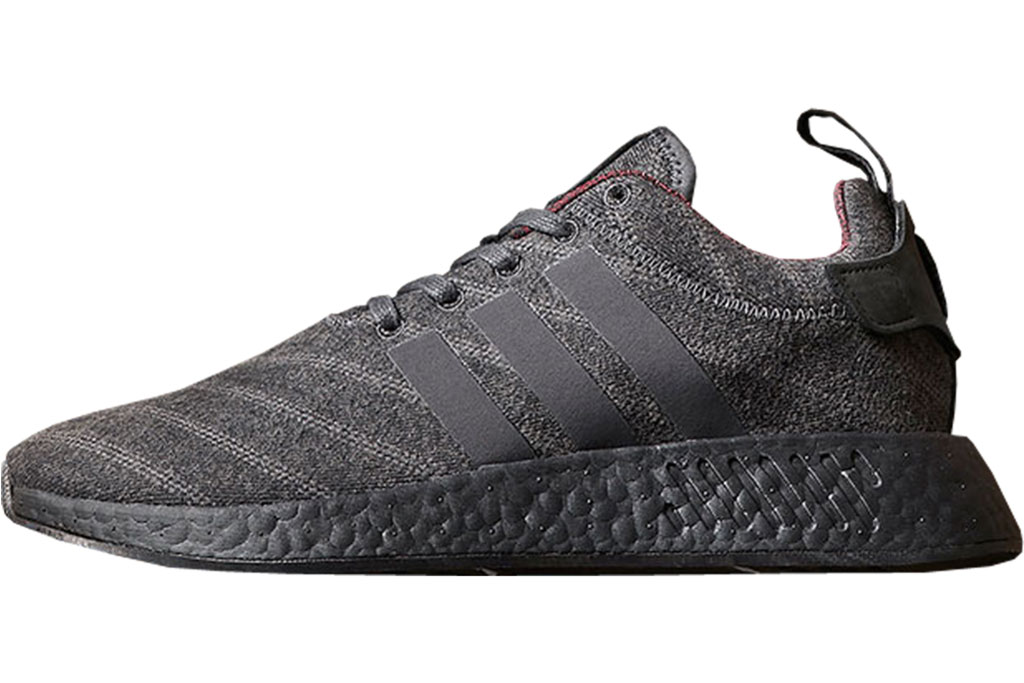 Spinning off from the sneaker, Henry Poole then created a flannel cloth in Adidas' favourite bluebird blue with a subtle treble stripe in light blue. They made just one batch, enough to provide 50 suits. 'Each suit had its own number and we were giving our customers something one-off to buy into,' explains Simon Cundey. 'Two sons of our customers bought one and so we've effectively short-circuited our way to the next generation with this collaboration,' he concludes. A bit like Savile Row, British wall coverings company de Gournay represents fine British heritage. Its reassuringly expensive and exquisite wallpapers and silks, with their handpainted butterflies or cherry tree blossoms, have become the last word in the finest wallpaper money can buy. Nevertheless, they are more likely to grace a stately home than a hipster's urban dwelling. So de Gournay joined forces with Italian shoe designer Aquazzura to make beautiful shoes in de Gournay's Amazonia fabric, depicting lush jungle scenes in tropical hues. Again this collaboration brought de Gournay's distinctive chinoiserie style out of the drawing room and literally onto the streets.
Be Imaginative
To newer brands collaboration is second nature, so four-year-old British design studio Elicyon naturally collaborates with designers like Philippe Starck or French partners Lalique and Baccarat to create beautiful interiors. Yet even the most established British brands have been busily absorbing ideas and techniques from overseas. Take Wedgwood, one of Britain's most revered, recognisable and loved brands, dating back to 1759. In the summer it unveiled seven new jasper pieces by the Japanese artist Hitomi Hosono, Wedgwood's first ever artist-in-residence. Much of what Hitomi originally wanted to do was so imaginative and intricate as to present a complex challenge to Wedgwood's craftsmen. The resulting pieces are of exquisite delicacy – one oval vase boasts 1000 tiny hand-crafted ceramic daisies that spill over its rim and down its side. The works represent the creative outcome of sharing knowledge and expertise and harnessing outstanding artisan talent from a different culture to Wedgwood's traditional, time-honoured techniques. 'It was such a creative process,' says Hitomi. 'The craftsmen were open to new ideas and the person in charge of each process had so much knowledge and ability that they always found a solution and way forward. I love the fact that the shapes are so deeply rooted in the brand's history but that I've been able to bring something entirely new and contemporary to them.'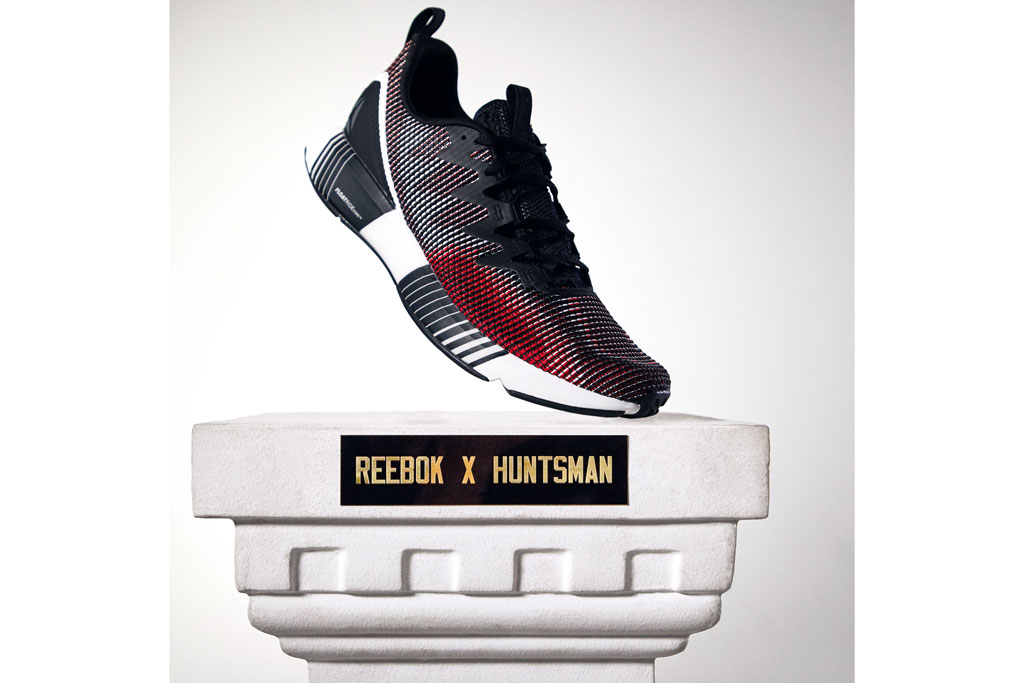 As far back as 2002 the well-established British luxury beauty brand Molton Brown upped its game when it started collaborating with the internationally-renowned master perfumer, Jacques Chabert. He composed the award-winning Re-charge Black Pepper and later his daughter Carla created the hugely popular fiery Pink Pepperpod. Later still, Carla's sister, Elsa, went on to create Tobacco Absolute. It was a lasting collaboration that was to give the brand an exotic edge over its rivals.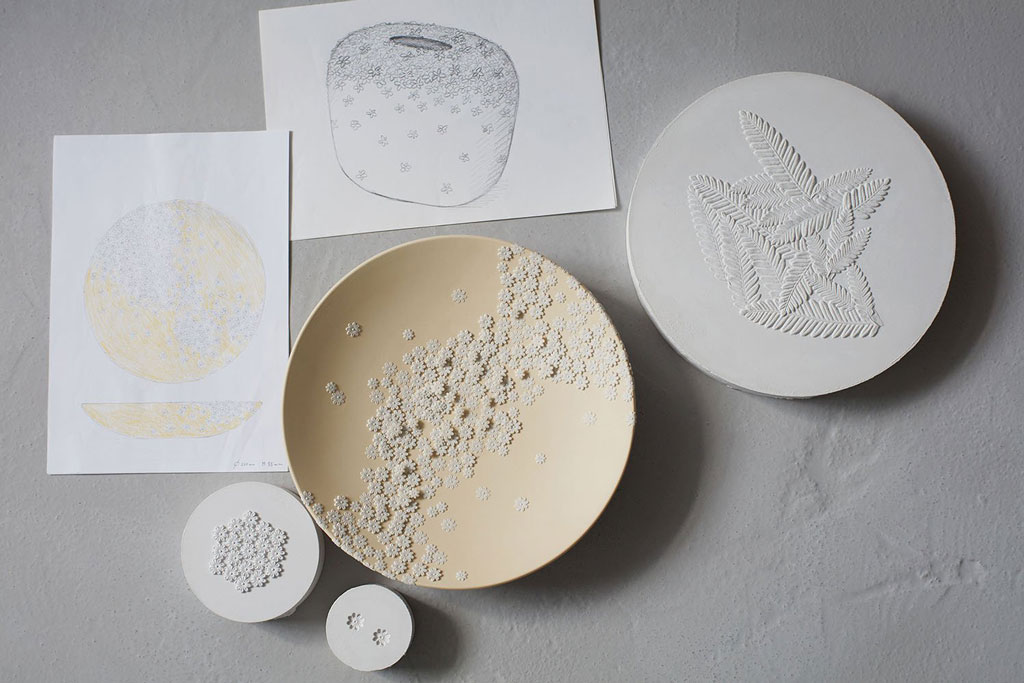 2018 also saw Aston Martin go from strength to strength. While other car brands are floundering and shrinking their output in China, Aston Martin has firmly taken root in the Chinese psyche and yet again collaboration has paid off. The brand invested in a partnership with the College of Design and Innovation at Tongji University in Shanghai, offering up its highly regarded, charismatic chief creative officer, Marek Reichman, as a visiting professor. It was a canny move because Aston Martin had much to gain in return. The university is known to be among the best in the world for design and innovation, so engaging its students on a collaborative project to design future colours and trims could yield extraordinary and exciting results. Aston Martin is also partnering with Chinese automobile company Sinomach to focus on technical developments in electric cars. Junior engineers from Sinomach are now working at Aston Martin's global headquarters in Gaydon, Warwickshire, where they share their ideas and technical know-how with British engineers.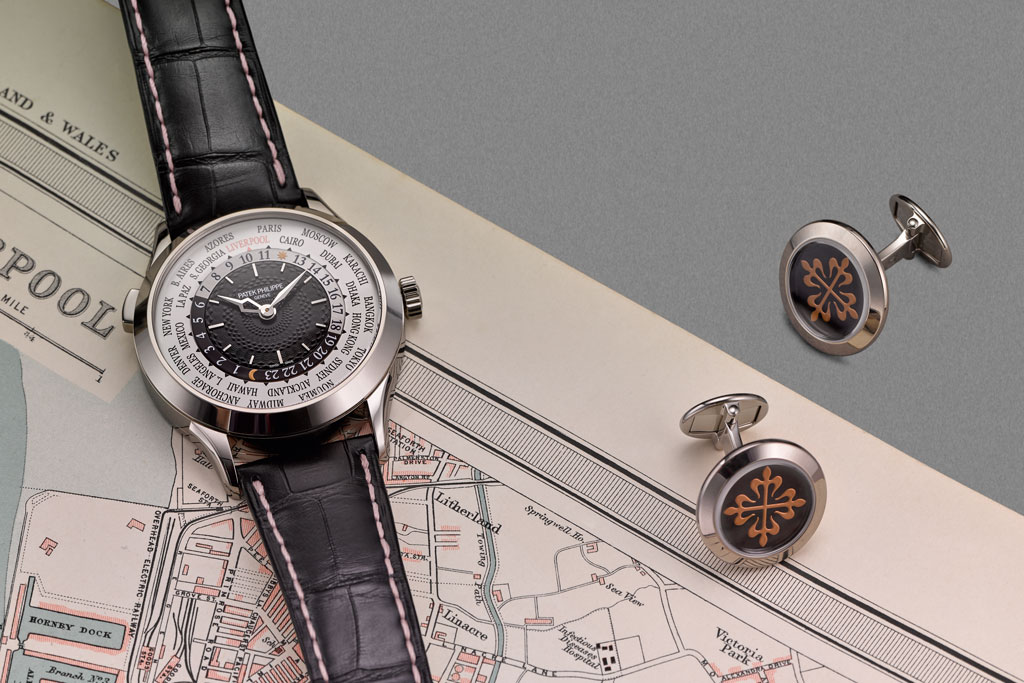 Also in 2018, and to celebrate its 220th anniversary, Boodles collaborated with Patek Philippe to adapt the iconic self-winding Patek Philippe World Time watch with the launch of the World Time Special Series Ref. 5230G-012. The model, much coveted by collectors, was adapted to have Liverpool instead of London as one of its 24 time zones. The city's name is in pink and sits proudly at the top of the dial to reflect Liverpool's past as a gateway to the globe and to commemorate the foundation of Boodle & Dunthorne there in 1798 – the date is also engraved on the back of the watch. 'We've always liked doing things differently,' says Boodles' managing director, Michael Wainwright. 'When Patek Philippe offered to help us celebrate 220 years of Boodles, we jumped at the chance to have fun creating something special for our customers, and the result is this remarkable time-piece. With Liverpool being in such a prominent position on the watch, you could say that Boodles' place as one of Patek's Philippe's primary British partners is very much enhanced. Besides, Patek Philippe is the only third-party brand we stock and we're extremely proud to be associated with it, as it's fair to say that it's regarded as the ultimate watch brand. Our collaboration can only positively affect how consumers view us both here and abroad. Often, a customer who initially came to us for a Patek Philippe has gone on to be one of our fine jewellery customers and with this special edition we're confident that it can only boost sales.'
Everyone's At It
As the festive season approached, the luxury spirits market was looking for interesting ways to boost sales. In October Johnnie Walker 'officially entered the realm', collaborating with HBO and Game of Thrones to launch White Walker by Johnnie Walker. Created by whisky specialist George Harper, alongside a small team of expert blenders, White Walker is best served directly from the freezer and, in its distinctive bottle with a graphic icy reveal, echoes the chilling presence of the White Walkers. The creation marks a wider partnership with HBO and Diageo, Johnnie Walker's parent company. In February Diageo launches the Game of Thrones Single Malt Scotch Whisky Collection featuring eight scotches that are each paired with one of the iconic Houses of Westeros, and the Night's Watch.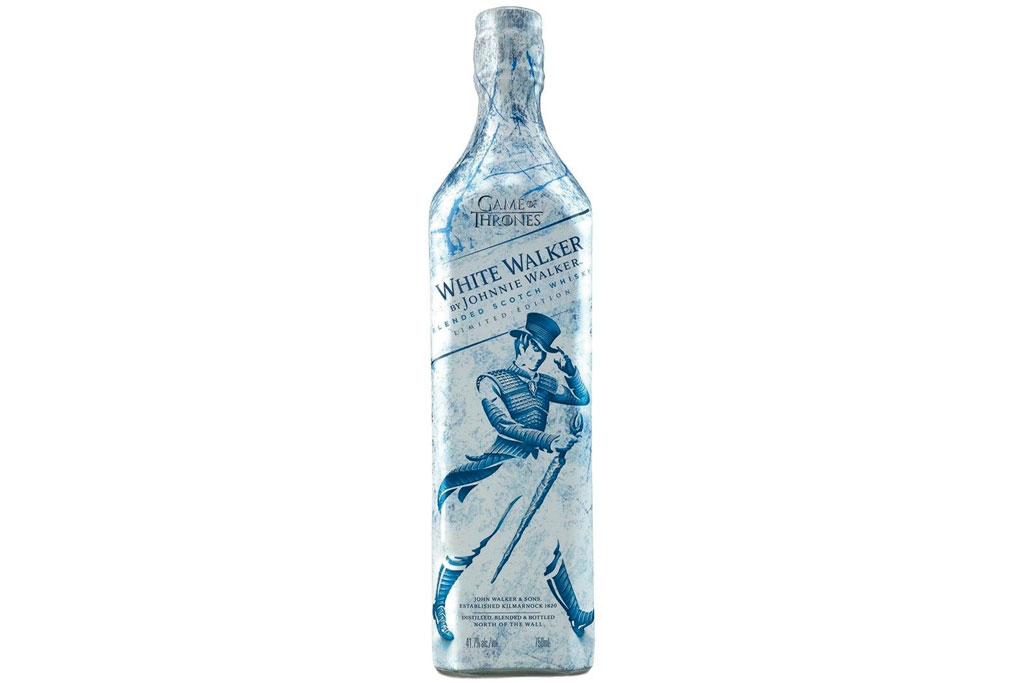 Collaboration is doing for the luxury sector what fusion did with such vigour for the British culinary scene. No wonder everyone's at it. Like the British character itself, Great British Brands are built on a strong traditional and inherited set of values but are simultaneously bold, humorous, adventurous, adaptable and forward-looking. The collaborations they have embarked upon this year show that British brands have never been more outward-facing and flourishing, all contributing to Britain's reputation as one of the world's most exciting and culturally-diverse melting pots.
Buy The Book: Great British Brands 2019, The International Edition
---