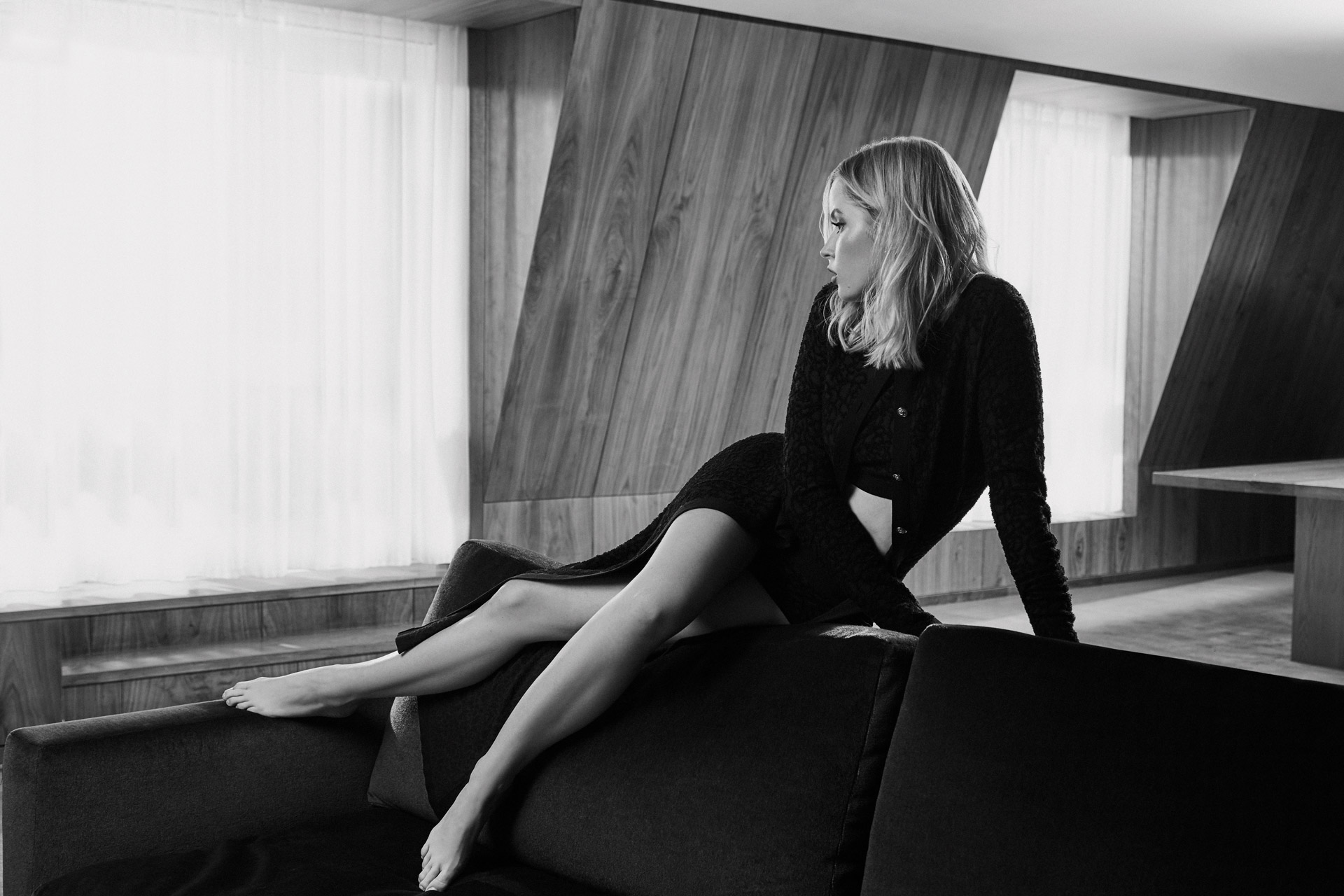 The New Escape & Wellbeing: Inside Our Jan/Feb Issue
---
The new issue hits newsstands on 20 Jan, starring actress Ellie Bamber.
Your January/February issue of Country & Town House is hitting newsstands next Wednesday, and this month it's the New Escape & Wellbeing issue starring actress Ellie Bamber. Here's what to expect…
Want to make sure you get your new issue before anyone else? Subscribe to Country & Town House here.
The New Escape & Wellbeing: Inside Our Jan/Feb Issue
Inside this month's issue of Country & Town House you will find…
The Rurbanist: Actress and DJ Patsy Palmer shares best life hack and the advice she'd give to her younger self.
Little Green Book: CEO of Red Carpet Green Dress, Samata Pattison shares her guide to 'rethinking' your wardrobe, from reading inspiration to making your clothing last.
Spa Trek: Mike Dickson takes to Sen Wellness Centre in Sri Lanka 'to find his inner yogi'.
A Shot in the Dark: Harrriet Compston talks to cover star Ellie Bamber about filming BBC drama The Serpent,  why she's intrigued by 'dark roles', and her starring role in upcoming film Prisoners of Paradise.
The C&TH A-Z Guide to Wellbeing: 2021's top wellness trends are uncovered, from ayahuasca to hemp oil, journaling and rapid tapping.
The Revolution Starts Here: From Cornwall to Kent, C&TH's Amy Wakeham details Britain's best eco-country estates for your post-lockdown getaway.
My Style: Designer Anine Bing on uniform dressing, Kate Moss and her holiday essentials.
The Exhibitionist & What's On: Ed Vaizey's cultural guide to 2021, plus Ellie Smith details the events you won't want to miss, from Glyndebourne to the V&A's Alice in Wonderland-inspired exhibition.
On Piste: Add ski trip to your post-Covid travel bucket list and consult our eight-page guide to the slopes before you book.
This month's issue of Country & Town House is accompanied by Great British Brands 2021. Get an exclusive first look here. 
Our contributors share their top health hacks and plans for 2021…
Victoria Pendleton
Top health hack? The key is to be kind to yourself, spend time in nature, enjoy a balanced and ideally mostly plant-based diet, and exercise regularly in a way that you enjoy. Try also to be mindful of enjoying everything in moderation.
Plans for 2021? To travel. It's been strange spending so much time at home, I appreciate more than ever what a beautiful country the UK is. I have explored a lot of it on my motorcycle over the last few months.
Favourite place to escape? I love surfing in Costa Rica. Living on the edge of the jungle and close to beaches, surrounded by nature, is a heavenly experience.
Comfort food you love to cook? Thai and Indian-inspired meals with lots of vegetables. Plus, vegan cookies as a treat.
Felix Minns
Top health hack? My wife bought me an acupressure lotus mat. Ten minutes meditation lying on those 5,000 ergonomic spikes seems to be working wonders for my lockdown blues.
Plans for 2021? To clamber out of the trenches and start travelling again.
Favourite place to escape? My calling will always be to the mountains. There's nothing like charging down a steep face of virgin powder for pure unbridled escapism.
Comfort food you love to cook? Chicken broth, food for body and soul. We are lucky to have a local butcher who delivers.
Nigel Tisdall
Top health hack? Stressed? Search 'Yoga Ben' on YouTube – he'll whisk you off to a better place.
Plans for 2021? If we're allowed out to play, there's a once-every-400-years or so solar eclipse in Antarctica on 4 December. If not, 2021 is a bumper year for TV sports with the Euros, Olympics and a Lions rugby tour to enjoy.
Favourite place to escape? I really love Nevis – a tiny, super-scenic island in the Leeward Islands of the Caribbean. It's a last bastion of old school charm.
Comfort food you love to cook? Rhubarb crumble – roast the stalks first, add stem ginger, and pimp up the topping with mixed spice.
Rachell Smith
Top health hack? I like to get up and go for a 20 minute run each morning. I feel energised for the rest of the day and listening to motivational music helps.
Plans for 2021? I have lots of amazing shoots ahead and I'm working on my first book, which is an insight into my lighting techniques over the years.
Favourite place to escape? I love the Caribbean islands – as soon as it's safe to, I'm booking my ticket to Antigua.
Comfort food you love to cook? I make enormous Yorkshire puddings and put the rest of the roast dinner inside.
More from Country & Town House:
Best Healthy Meal Delivery Services / Food Trends To Know In 2021 / 5 Wellness Experts To Know Now