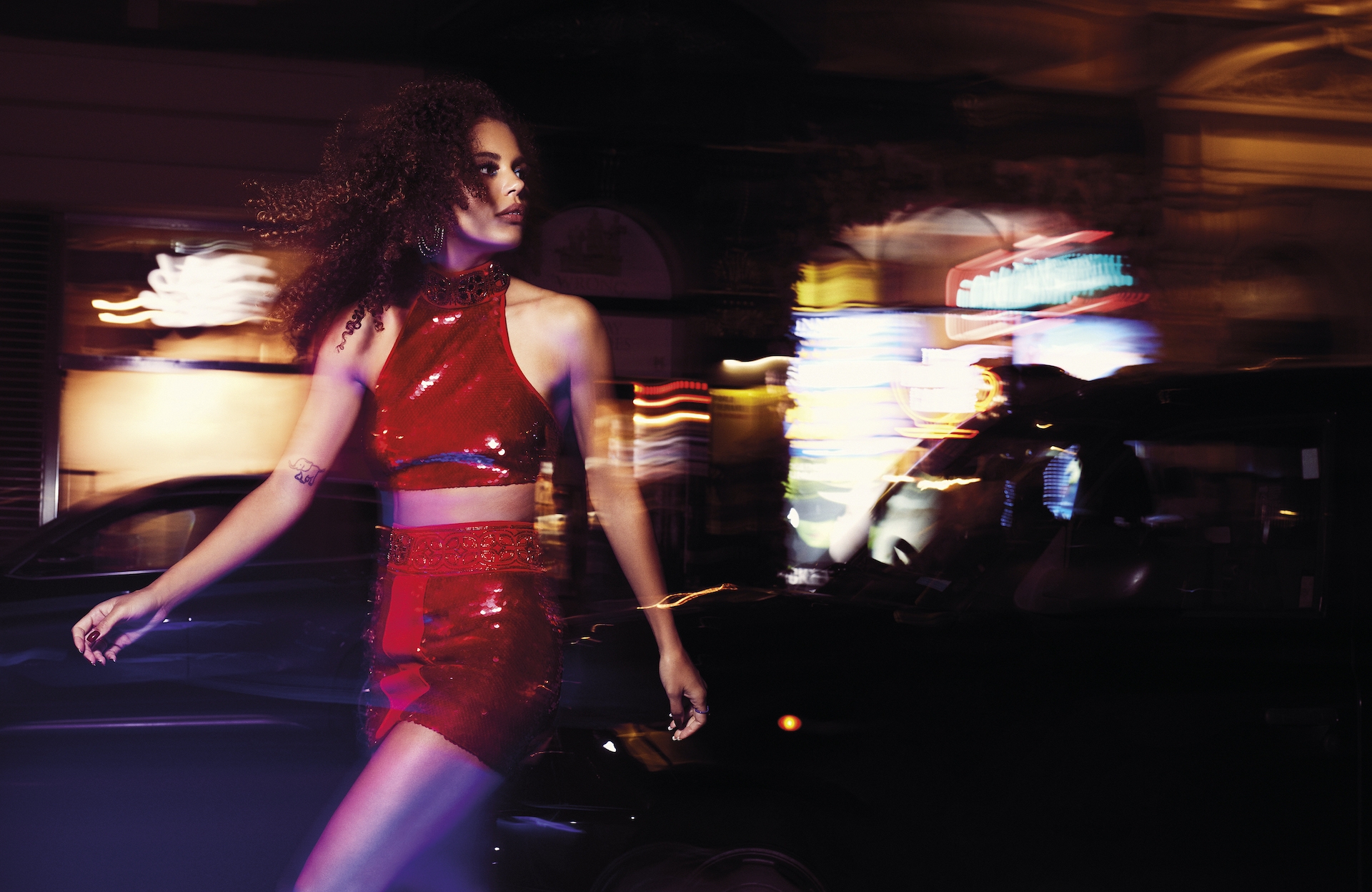 The Sky's the Limit for Jessica Plummer
---
A night out with the rising star
She honed her acting skills in a long-running soap opera. But now Jessica Plummer is reaching for the big time with new BBC thriller The Girl Before – and a dream to be the first female Bond.
Fashion director – Nicole Smallwood; Photographer – Rachell Smith
10 Reasons to Read C&TH's Christmas 2021 Issue
From the moment Jessica Plummer begins recounting a typical day at home when she's not on set, I feel an instant connection with her. As fellow mum to a five-year-old, I understand that a day off work is never really a day off. There's the school run, the tidying, the club drops-offs, and the 'just being at home as Mummy,' she explains.
Above her acting career, it's clear her daughter Noa is her biggest achievement in life. I can hear the slight lift in her voice when she mentions her name, the warmth when she recalls a precious memory. 'She wants a unicorn for Christmas,' Jessica tells me. Some type of toy, I presume. 'No, I mean a real unicorn. She thinks I can get her a real unicorn!' I suggest she buys a small white pony and attaches a rainbow horn to its head, and we laugh together at the thought.
That's the wonderful thing about Jessica. She might be about to hit the big time in the new BBC thriller The Girl Before, but it clearly hasn't gone to her head. Down-to-earth and unaffected by fame, she's the kind of woman you want to invite over for a coffee and a chat.
At the age of 29 Jessica has made the leap from long-running soap to big TV drama that many actresses can only dream of. 'My family is proud of me but I'm still just Jess to them,' she confides. 'They don't treat me any differently and I wouldn't want it any other way.'
How Sophie Cookson Gets It Done
She began her on-screen career at the age of 21, appearing in two episodes of the British science fantasy television series Wizards vs Aliens in 2013. That same year Jessica had also joined the girl group Neon Jungle, whose debut single Trouble entered the UK Singles Chart at number 12. But she admits singing wasn't her main passion. 'I never really considered myself good enough to be a singer,' she says. 'But I was invited to audition for the group, and I went on whim thinking, "Why not?" The next thing I know I'm being signed by Sony.'
The group's debut album, Welcome to the Jungle, was released in 2014 and reached number eight in the UK charts. But the following year the girls disbanded and Jessica focused once more on acting, joining the cast of the John Cameron Mitchell-directed, 2017 romantic comedy film, How to Talk to Girls at Parties, alongside Nicole Kidman and Elle Fanning.
It was in March 2019, however, that her real break came when she secured the role of abused wife Chantelle Atkins in Eastenders. It was a role she found an 'honour' to play, having been convinced she'd fluffed the initial audition.
Before being offered the part, Jessica had been considering leaving acting altogether, following a series of rejections. 'I remember being in a coffee shop with my friend after doing the first take [at the Eastenders audition] and saying I couldn't take another rejection,' she recalls. 'My manager had told me to give it until the end of the year.'
A few hours later however, Jessica got a recall, and the rest is history. Although she admits playing a victim of domestic violence was often demanding, particularly the final scene where Chantelle is eventually murdered by her husband Gary, her experience on Eastenders proved invaluable. 'It was hard but as an actor I'm so grateful to have been able to do it as training – to be able to stretch myself and go to vulnerable places,' she explains. 'The main thing for me was that when people watched it, they saw a woman wanting to live – to save her life.'
In preparation for the role, Jessica did a lot of research to firm up Chantelle's backstory – something she always does to make her characters appear more authentic and three-dimensional. It paid off. Her death scene was described by critics as one of the most harrowing ever in TV history, and her performance 'astonishing'.
Next came the reality ITV show I'm a Celebrity Get Me Out of Here in November 2020, where celebrities stay together in the Australian jungle, or in the case of that particular series, a freezing cold Welsh castle. The mother-of-one admits she'd never in a million years thought she'd ever agree to take part. 'I'd watched it in the past and always said I could never do that. But it is a once in a lifetime opportunity so hard to turn down when it's offered, and now I can look back and say, "Wow, I did that,"' she concedes.
It's clear from her jungle experience that Jessica doesn't mind a bit of discomfort or throwing herself in at the deep end. This applies too to her latest role in Girl Before You as murder victim Emma.
The dark, gritty, limited series based on JP Delaney's bestselling psychological thriller of the same name, tells the story of a traumatised woman called Jane (played by The Morning Show's Gugu Mbatha-Raw), who moves into a minimalist house and has to obey the architect's stringent rules.
When she discovers that Emma, another damaged woman, died in the same property three years earlier, she begins to wonder if her own story is just a rerun of Emma's and fears she will meet the same fate.
It's a disturbing, gripping four-parter, guaranteed to leave viewers on the edge of their seats. Also starring Spooks actor David Oyelowo, it's Jessica's biggest role to date. 'It was amazing being little old me on set with this amazing cast. That in itself made every day an absolute joy,' she enthuses. 'I really loved the house too, and I remember going back to say goodbye to it when we'd finished shooting. I felt really attached to it.'
The experience of filming for a drama series was very different compared to a long-running soap opera, however. 'Eastenders was like a machine,' Jessica explains. 'My first day on the set of Girl Before You there were six scenes on the call sheet, whereas I was used to 15 on Eastenders.' Her character Emma also felt more layered by comparison. 'She puts a mask on most of the time,' Jessica reveals. 'Even when she's being bubbly, she's hiding something.'
The Daily Mail has already predicted that this BBC/ HBO Max thriller, directed by Killing Eve's Lisa Brühlmann, will 'become the third big Girl film.' It's obvious Jessica – an understated star who admits she hardly ever wears make-up and loves nothing more than a warm bath and a good book after a long day working – is excited about its release. She rarely watches herself on TV, she reveals, but plans to make an exception this time.
What next after this? First there's Christmas to look forward to, which Jessica will be spending at her mother's house in south London, where she grew up with her siblings and baby Noa. Then it's back to the more ambitious stuff.
'I'd love to be the next Bond,' Jessica confesses. 'Imagine how fun it would be to film all those stunts? I love anything fast and am a bit of an adrenaline junkie really. But who knows? This time last year I was doing bush tucker trials in Wales!' she laughs, with her irresistible, understated charm.
Jessica Plummer stars in The Girl Before, coming soon to BBC One, BBC iPlayer and HBO Max.