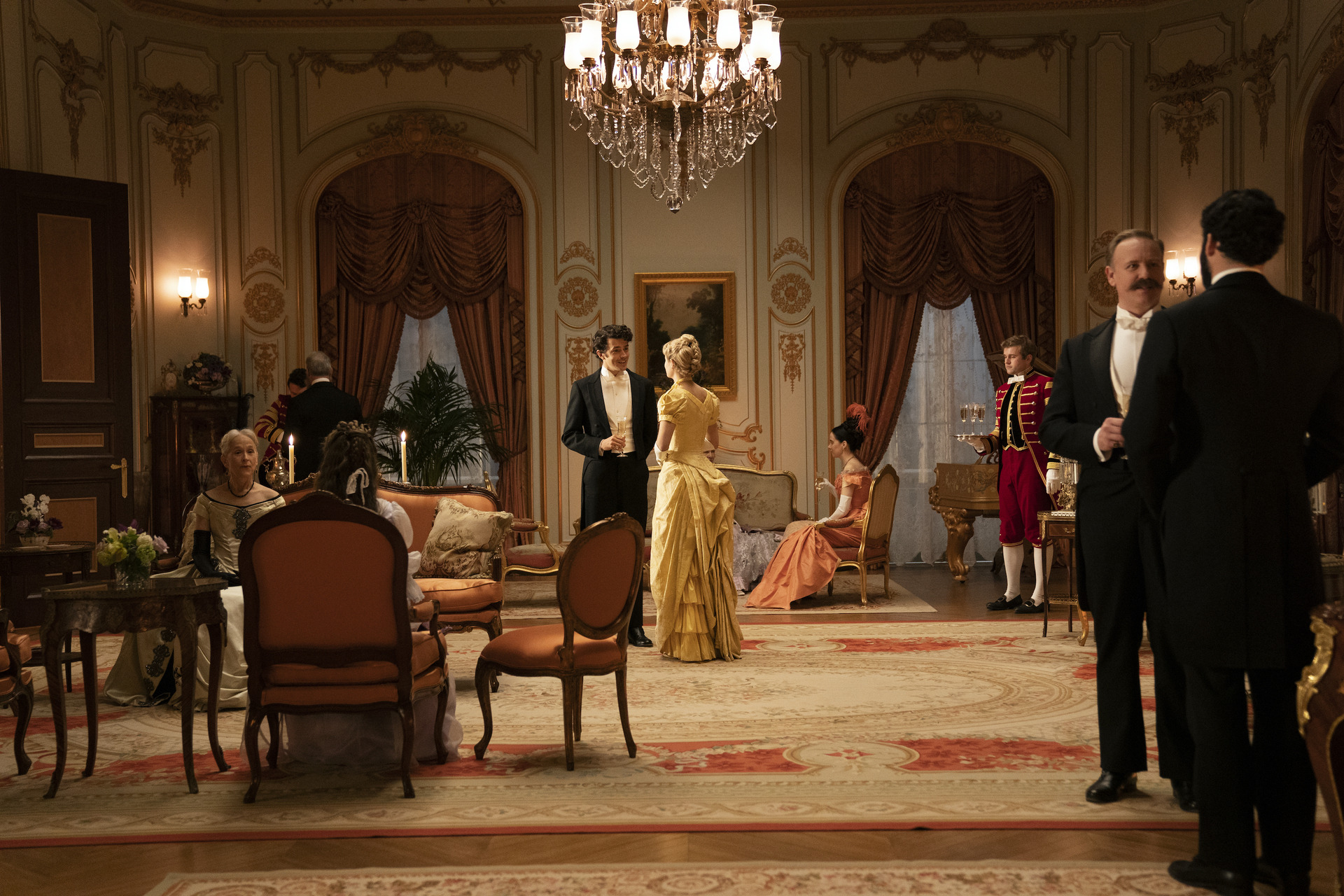 'The Gilded Age' Has Been Renewed For Season Two
---
'Power belongs to old New York, my dear. Not the new. Never the new.'
From the creators of Downton Abbey, The Gilded Age is our newest period drama obsession.
The 'Downton Abbey: A New Era' Trailer Is Here
'The Gilded Age' Has Been Renewed For Season Two
It's confirmed, The Gilded Age is returning for a second season. Julian Fellowes's smash-hit American period drama captured the hearts of audiences on both sides of the Atlantic earlier this year, with a star-studded cast and engaging storyline that plunged us right into the heart of nineteenth century New York.
Francesca Orsi, executive vice president of programming at HBO Max, confirmed the second season by saying: 'Julian Fellowes and the entire Gilded Age family have thoroughly captivated us with their tale of late 19th century New York City extravagance. Along with our partners at Universal Television, we couldn't be prouder to embark on a season two journey with this extraordinarily talented team.'
While a release date is yet to be confirmed, we can only imagine all of the drama coming our way in the not-so-distant future. Keep checking this space for more updates.
Everything You Need To Know About Season One of Julian Fellowes's 'The Gilded Age'
Fans of Downton Abbey, Bridgerton and Belgravia can add a new obsession to their watchlist, as The Gilded Age is now live on the small screen. Written by Downton's Julian Fellowes and Will & Grace's Sonja Warfield, the nineteenth-century period drama promises a glimpse into the lives of those living during the American Gilded Age.
Plot & Cast
The television series, directed by Michael Engler and Salli Richardson-Whitfield, will take place over nine episodes and feature the likes of Meryl Streep's daughter Louisa Jacobson, Sex and the City's Cynthia Nixon and Mamma Mia's Christine Baranski.
Other notable names include Carrie Coon (Ghostbusters: Afterlife, Gone Girl), Taissa Farmiga (American Horror Story), Morgan Spector (The Plot Against America, Homeland) and Broadway's Denée Benton (Hamilton).
Set during a time described as 'a period of immense economic change, of great conflict between the old ways and brand new systems, and of huge fortunes made and lost', The Gilded Age begins in 1882 as Marian Brooks (Jacobson) moves to New York to live with her old money aunts (Nixon and Baranski). She is accompanied by Peggy Scott (Benton), an aspiring writer seeking a fresh start.
Marian quickly becomes embroiled in a 'social war' between one of her aunts and their new money neighbours, but the questions remains: will she follow the established rules of society, or forge her own path?
Trailers
The first trailer opens onto the backdrop of nineteenth century New York, led by Christine Baranski's stage-setting monologue: 'I need to make one thing clear: power belongs to old New York, my dear. Not the new. Never the new.' This rivalry forms the centre of tensions in the series, with the trailer flitting between the sets of neighbours in various social altercations.
Marian's entrance, which is flanked by scenes showcasing her friendship with Peggy (who appears to have her own reasons for redirecting her life to New York) and encounter with a potential love interest, is marked by the all-encompassing text: 'In a new world, a new age is about to begin'.
The second trailer gives a much more in-depth look into the premise of the show, with more dialogue and insight into character dynamics. The audience gets a closer look into Marian's relationship with her aunts – 'Ada is kind, but not clever. Agnes is clever, but not kind.' – as well as the apparent feud settling between the different generations of American wealth.
Other highlights include a development of Peggy's character (who reveals she is looking to pursue a career as a writer in the city), new money neighbour George Russell's (Spector) showing off his apparent ruthlessness as a businessman, and more lovey-dovey scenes between Marian and George's son, Larry (Harry Richardson).
WATCH
You can watch season one of  The Gilded Age on Sky Atlantic, or alternatively stream the series on NOW.
Feature image: The Gilded Age, Harry Richardson and Louisa Jacobson (c) Alison Cohen Rosa/HBO
The C&TH Culture Radar: What To Watch, Read and Listen To This Month