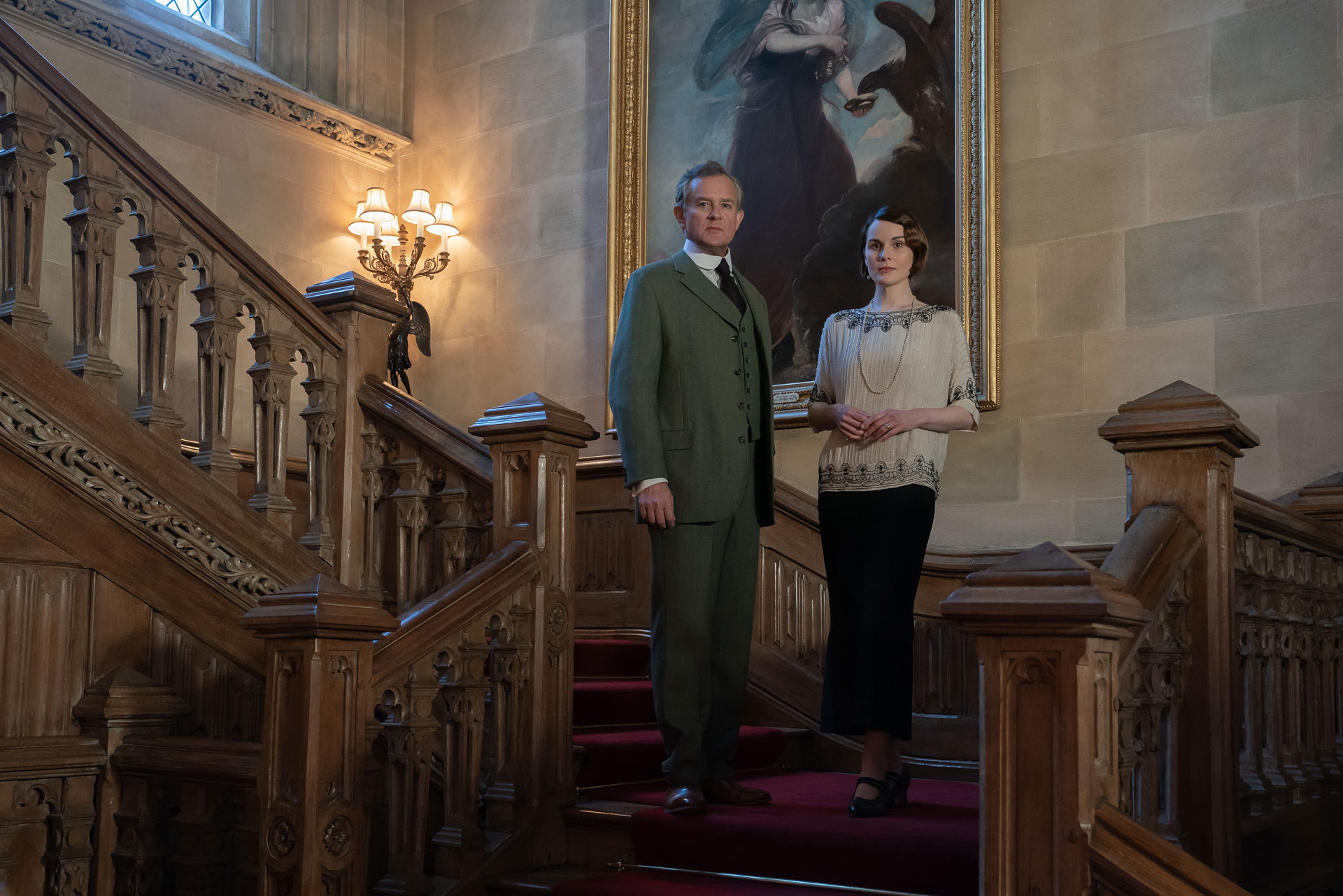 The 'Downton Abbey: A New Era' Trailer Is Here
---
The show creators give us a glimpse of what to expect from the highly anticipated sequel
Downton Abbey returns to the big screen next year, and fans of the six-season series and original film, created by Julian Fellowes, have been treated to an official teaser trailer and series of first-look images.
Titled Downton Abbey: A New Era, the second movie was set to premiere in December 2021, but has since been rescheduled to spring 2022. But despite the delay, the sequel is forecast to be just as delightful as ever with the return of Dame Maggie Smith, Jim Carter, Hugh Bonneville, former C&TH cover star Joanne Frogatt, and many more, all reprising their beloved roles.
New cast members Laura Haddock, Domonic West (who will play Prince Charles in season five of The Crown), Nathalie Bate, and Hugh Dancy will also star in the sequel.
A Visit to the Real-Life Home of Downton Abbey
The teaser trailer, which details the feature film as 'the grandest escape of the year', confirms that a trip to the South of France is on the cards as Violet states that she has 'come into the possession of a villa'. In true Downton style, numerous glamorous soirées and a wedding will also take place.
Appearing in the first-look stills meanwhile is cherished characters Daisy and Mrs Patmore conversing in the kitchen, and the glamorous arrival of Laura Haddock's character, Myrna Dalgleish. In another, Lady Mary and Robert Crawley are pictured on the Downton Abbey staircase.
Debuting the new images on Instagram, the show stated 'A new era begins, and there's no place we'd rather be. #DowntonAbbey: A New Era is in theaters this March.'
3 Downtown Abbey-Inspired Afternoon Tea Recipes
Speaking to PEOPLE magazine, Fellowes states that 'It's really a new era. The further the '20s went along, the more the world was changing in so many ways. Everything from entertainment to transport was really different by the end of the '20s. That's what we're referring to in that.
'As we know from the last film, Mary may not be the titular head of the household, but she is effectively running the show. We take that further,' he added. 'We're trying to mark the change — the fact that Crawleys of Downton are nearly in the 1930s, which is merely the beginning of the modern world.'
Downton Abbey: A New Era premieres in the UK on 18 March 2022.
The C&TH Culture Radar: What To Watch, Read and Listen To This Month / The Best Royal & Historical Dramas to Watch Right Now