Leaving a legacy: a lofty idea, perhaps, but one that – in the face of multiple environmental crises and the proliferation of 'fast' in our consumerist culture – must be considered whenever a new object is created.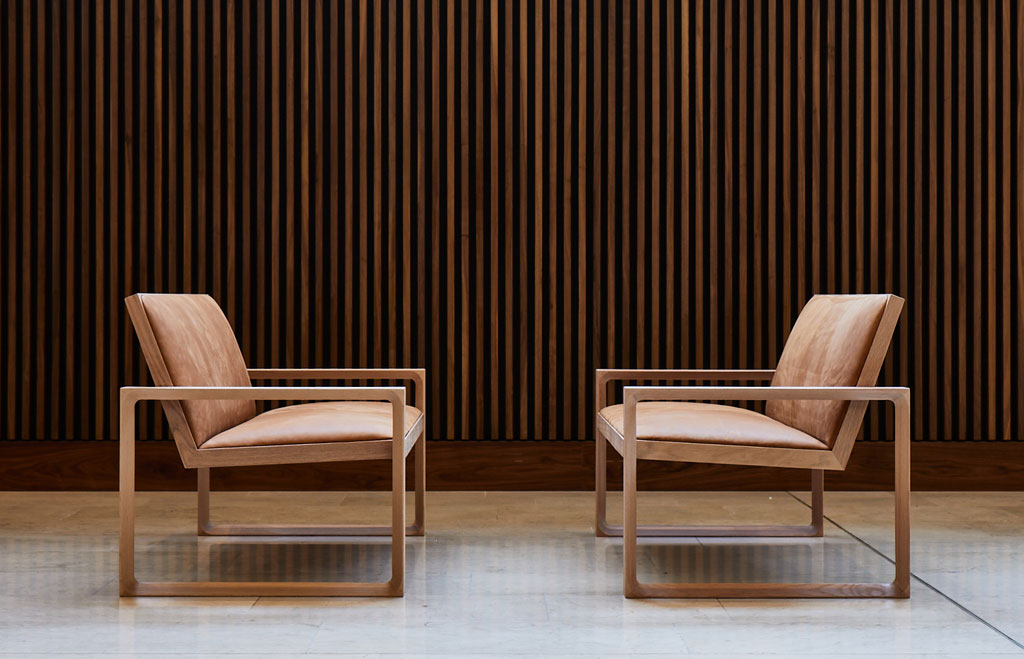 It was this idea that prompted Sir John Sorrell CBE, Chairman of the London Design Festival, to bring together the directors of London's cultural institutions –the Tate, V&A, and Royal Opera House amongst them – with some of Europe's most innovating designers. The designers were tasked with creating a treasured object for lasting personal or professional use, to be passed on to a family member or utilised by future members of their institutions.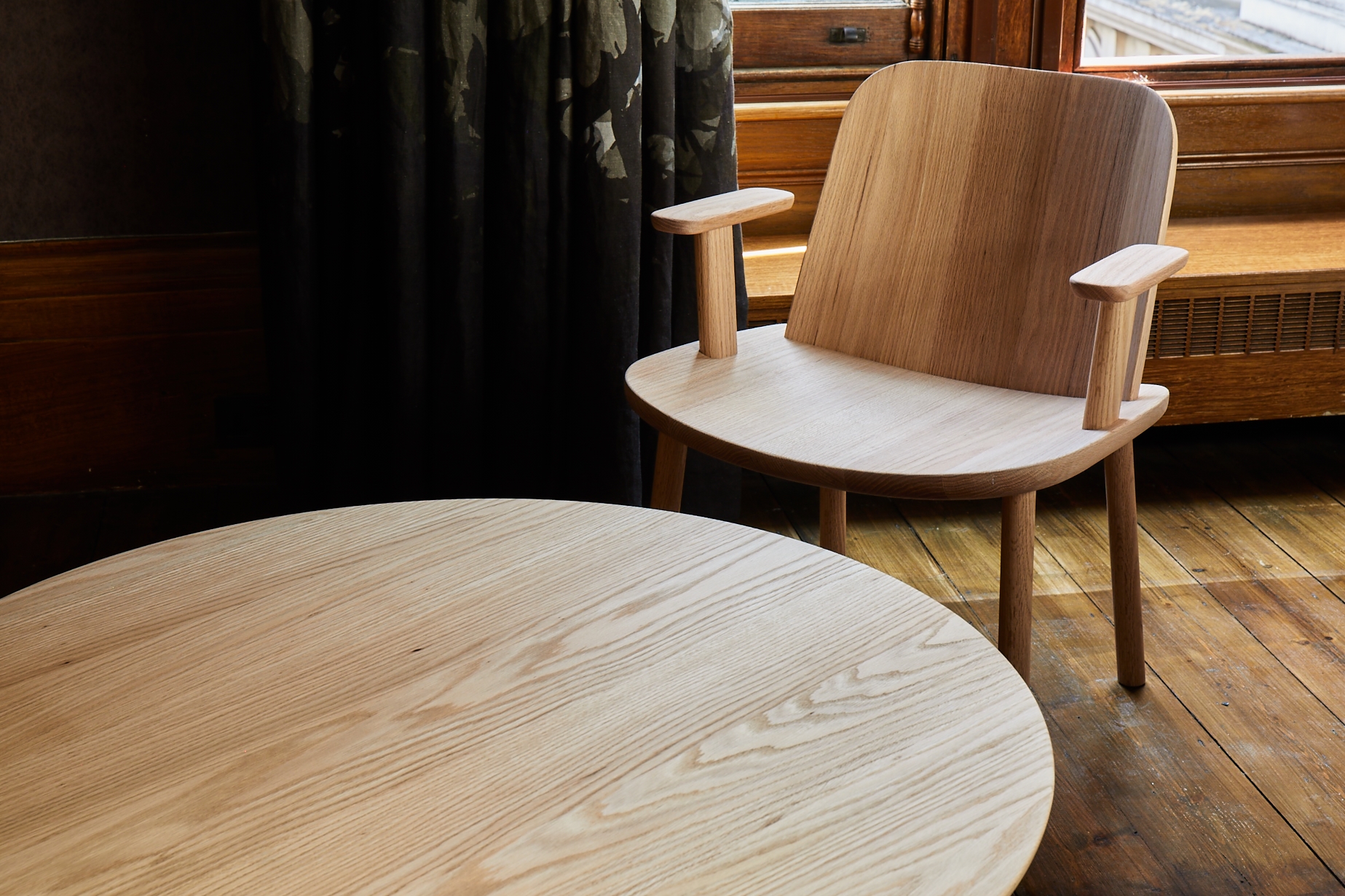 The pieces, which were on display at the V&A for the London Design Festival, ranged from the everyday – soothingly minimalist conference chairs for offices at the V&A and Royal Opera House, by the Jasper Morrison Studio and designer Terrence Woodgate respectively – to the unexpected, with designs including Beehave, a scorched wooden beehive, by Marlène Huissoud, and a cocoon-like lookout seat, made for nature-watching in John Sorrell's garden by Juliet Quintero of Dallas–Pierce–Quintero.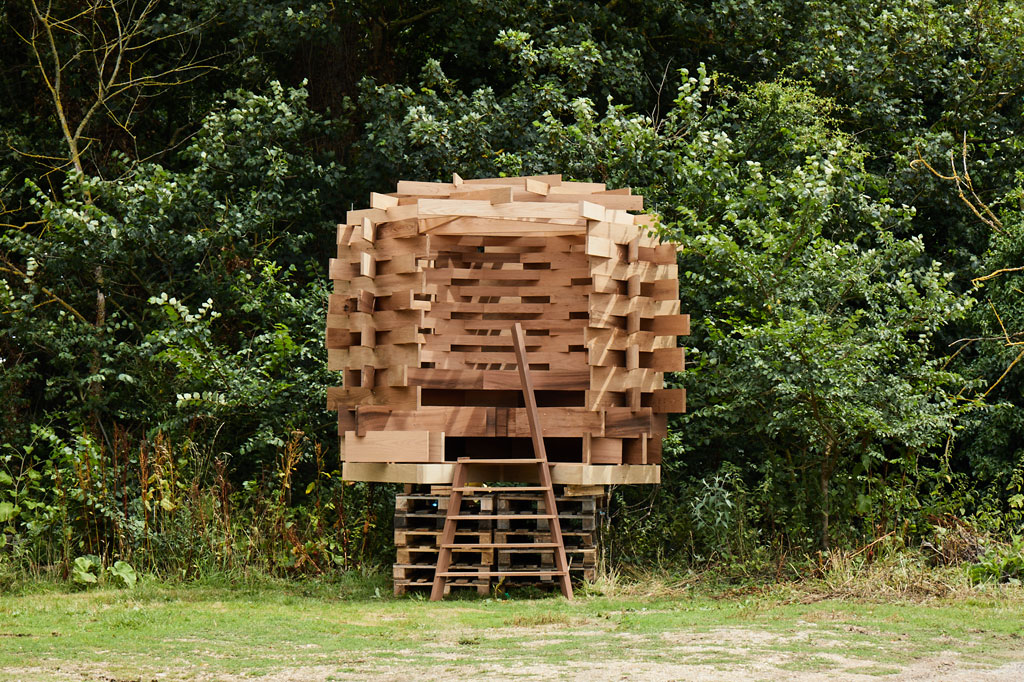 Frequently dashing between meetings and events, the Tate's Director Maria Balshaw asked designer Max Lamb for a 'hanging-mirror-screen-storage-help-me-get-changed-unit', which resulted in Valet, a multi-functional dressing screen offering its services with a friendly wave.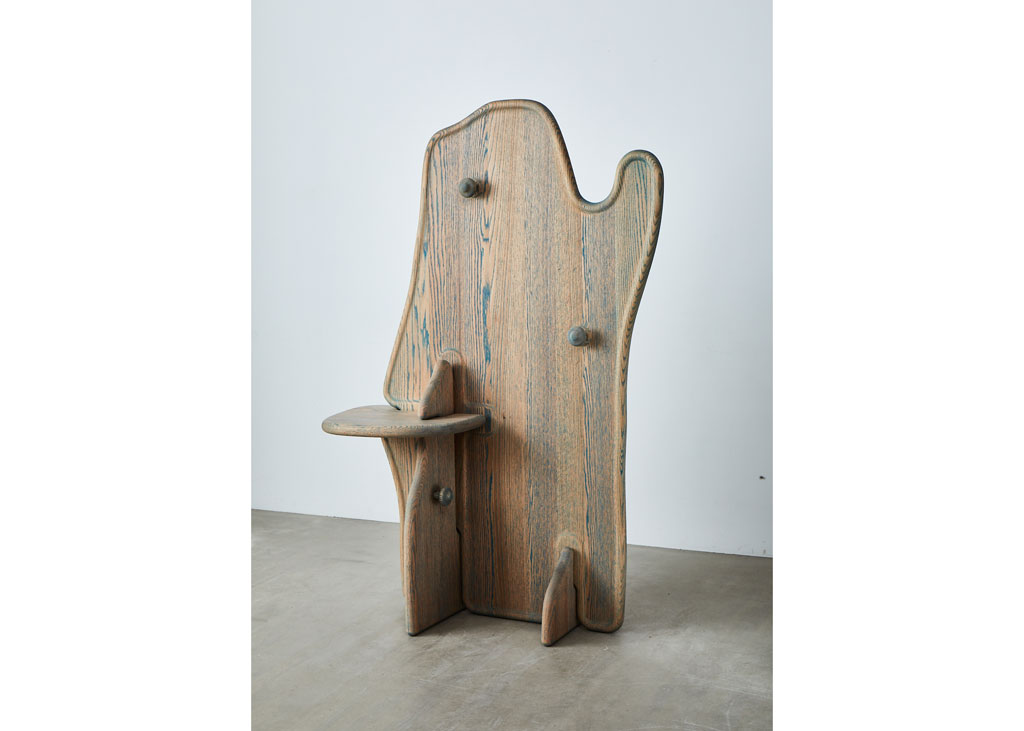 Hans Ulrich Obrist, Artistic Director of the Serpentine Galleries, expanded on his movement to save handwriting by creating a pair of fluted letterboxes with Studiomama's Jack Mama and Nina Tolstrup, now housed in the Serpentine Gallery.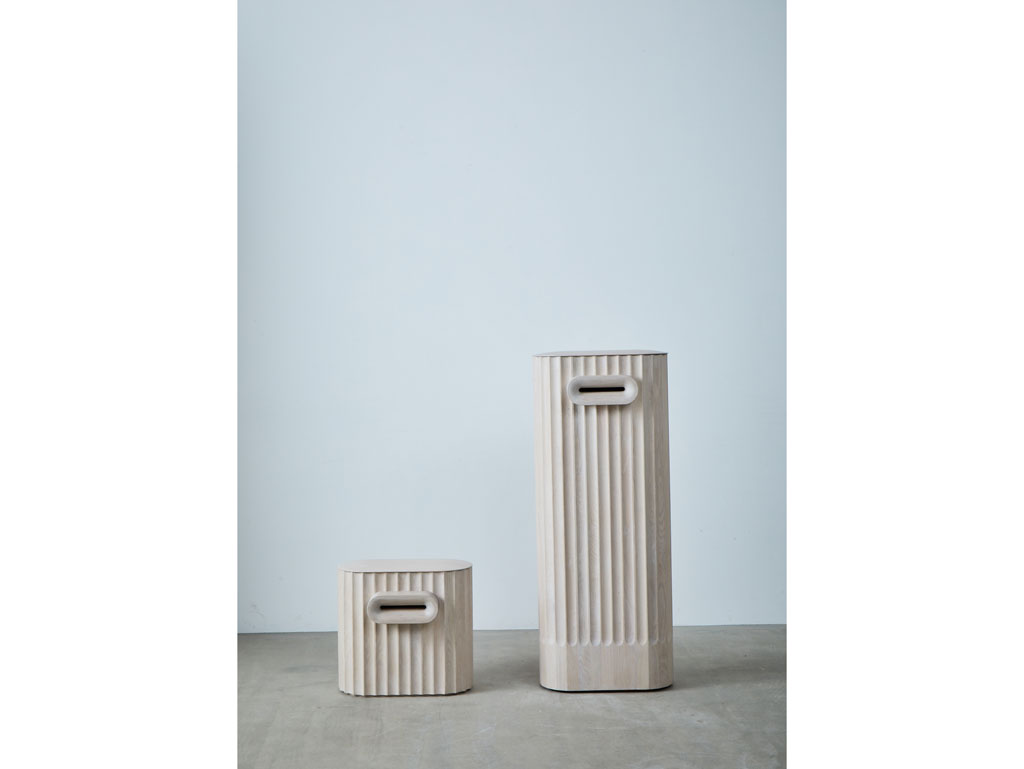 History and memory were intrinsic to Tomoko Azumi's design for Kwame Kwei-Armah, the Young Vic's Artistic Director. Wooden slats making up chair's back were steam-bent into the form of a boat – a solemn reference to the slave ships that took Kwei-Armah's ancestors from Africa to the Carribean, and the colonial ship that brought his parents to the UK.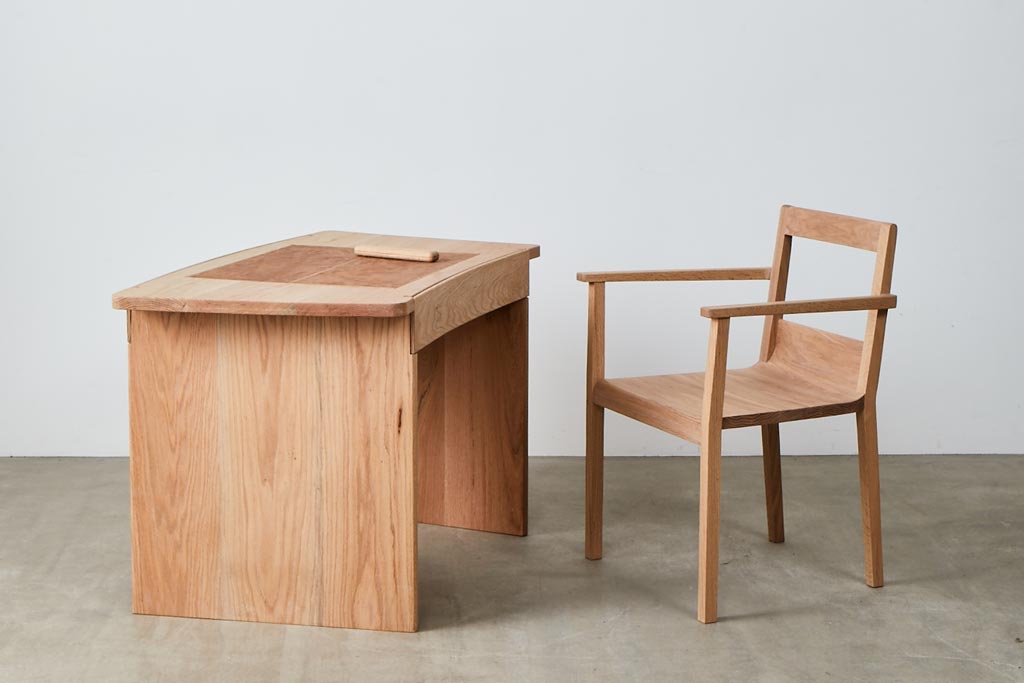 Designer Sebastian Cox, meanwhile, was commissioned by Amanda Nevil CBE (CEO of the British Film Institute) to create a pen holder, a desk and a chair. The result was Writer's Collection: a piece designed to capture Nevill's love of writing and storytelling – now a fixture on the British Film Institute's mezzanine overlooking the box office.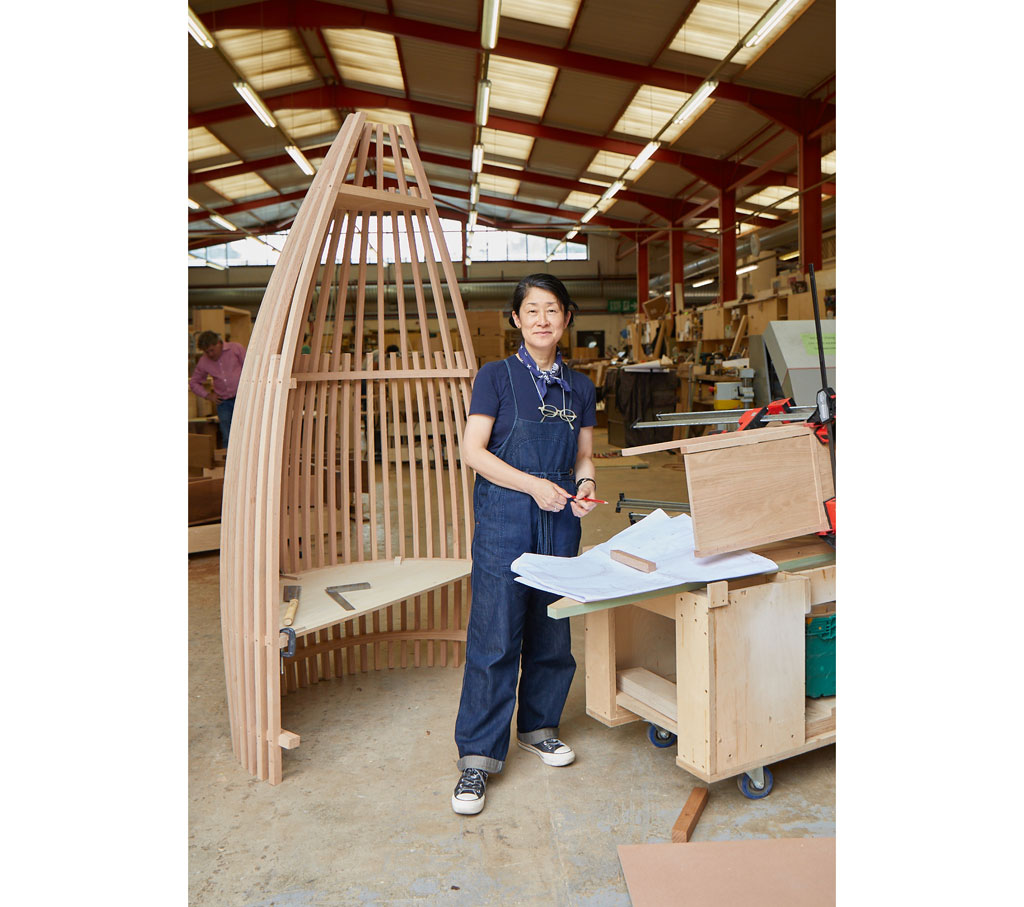 All ten pieces were crafted from American red oak, in collaboration with the American Hardwood Export Council. In a rare case of trees increasing in number, the volume of red oak in American forests is actually growing by over 21 million cubic metres, due to its naturally rapidly regenerating quality. Wood is a renewable and easily recycled material, and has a carbon store – each cubic metre of red oak keeps over a tonne of carbon dioxide out of the atmosphere for as long as it the object used.
The diversity and timeless elegance of the objects created showcase wood's versatility and beauty as a material, and are testament to the creativity and craft that went into every one of the designs.
The best sustainable homeware brands / Top 10 British furniture designers / Design
---