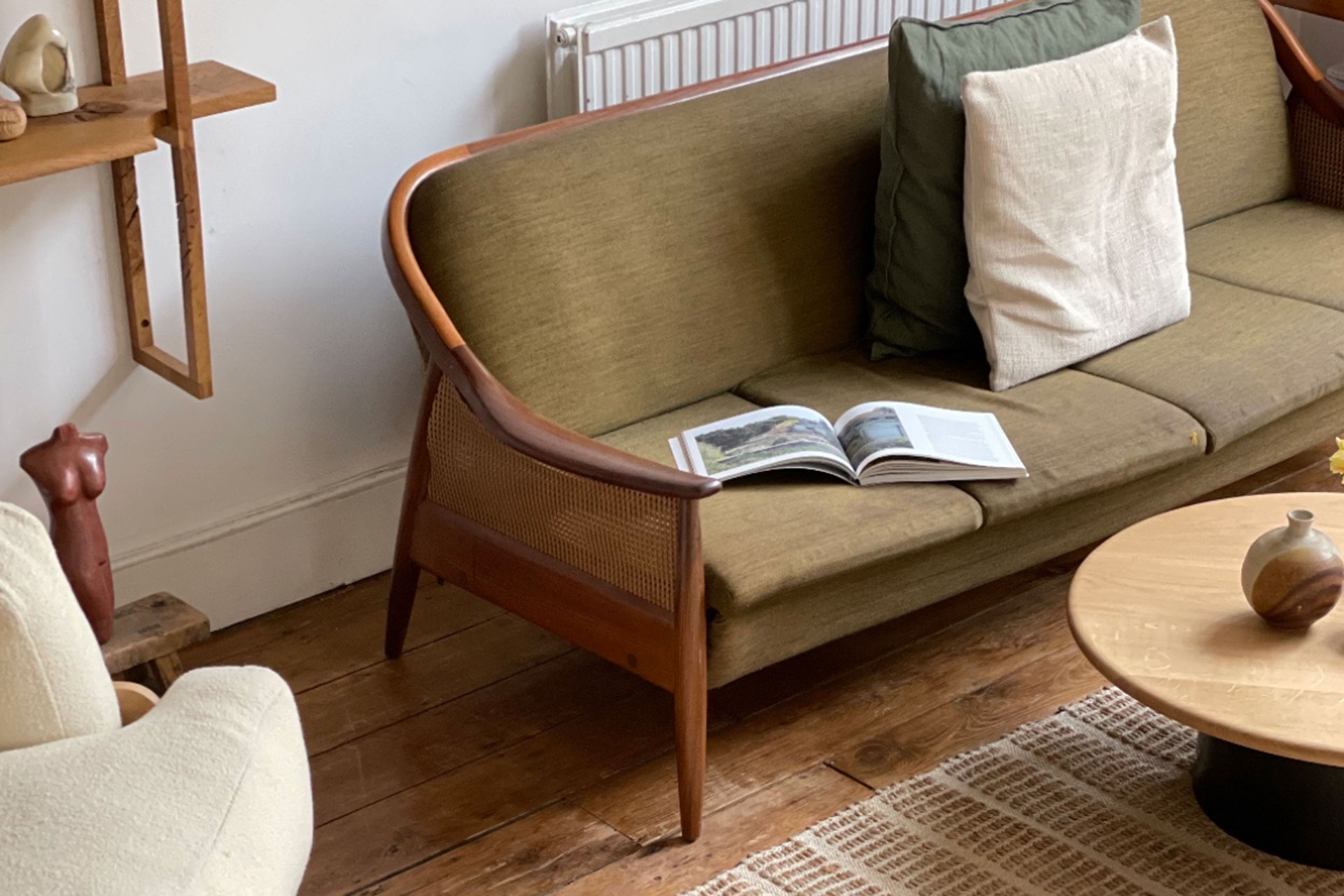 Sustainable Homeware Brands
Prepare for a feel-good fix of interiors inspiration
This winter, it's time to incorporate conscious consumerism into our interiors shopping habits. Not sure where to start? Worried you'll have to sacrifice style in the name of environmentally friendly choices? Think again. Get to know the below sustainable homeware brands and give your home a positive update that will have guests lusting after your creative eye and conscious shopping skills.
The Guide to Sustainable Interior Design
Sustainable Homeware Brands
LIVING ROOM
Sebastian Cox
British brand Sebastian Cox is ostensibly a wood-centric brand, and for every product in its shop, its calculated its environmental impact using their Life Cycle Assessment, plus every product listed is shown with its carbon value.
Their Bayleaf Settle is made with solid English ash and woven English ash that's all made in their workshop in the UK. What's quite nice with this one is that you can upholster the sofa with your own fabric to save waste, or you can request the fabric to be supplied.
Weaver Green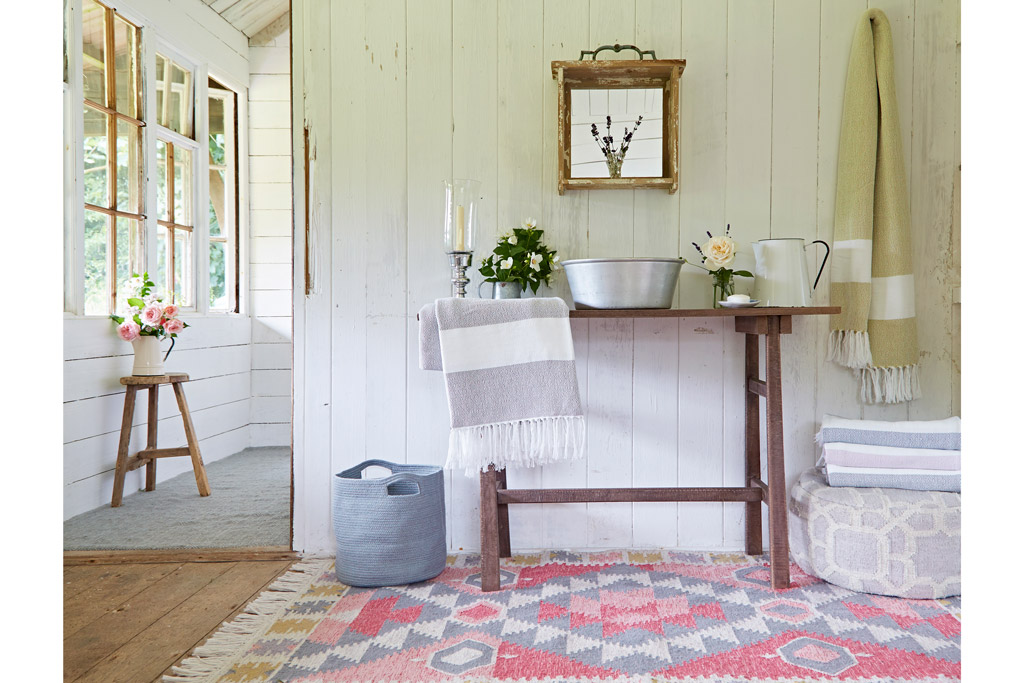 Interiors brand Weaver Green understands the severity of the world's plastic pollution problem – that's why it's  doing its bit to help. All Weaver Green's textiles and home accessories look and feel like materials such as cotton and wool, but are made from 100 per cent recyclable materials. In fact, they are responsible for recycling over 80 million plastic bottles and turning them into beautiful, contemporary home textiles. weavergreen.com
Lillian Daph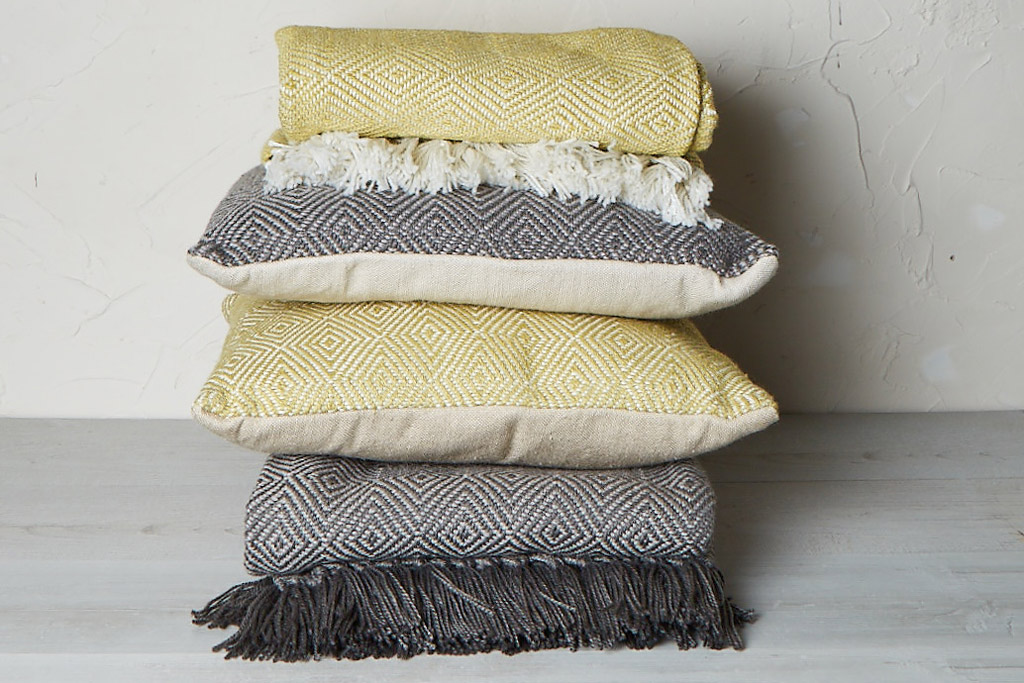 Created by the founders of sustainable homeware brand Weaver Green (above), Lillian Daph boasts a collection of cushions and throws made from around 300 discarded plastic bottles. lilliandaph.co.uk
Muck N Brass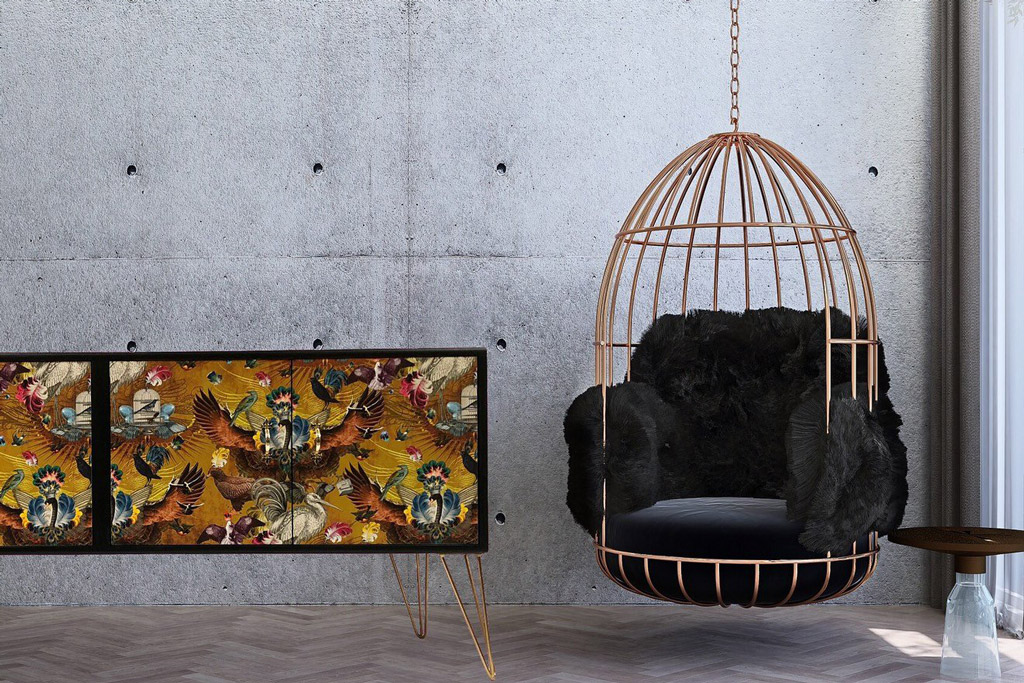 You might've seen Muck N Brass founder Zoe Pocock on BBC One's Flipping Profit or co-presenting on Cbeebies' Junk Rescue, teaching the public about the benefits and joys of upcycling. Her brand, Muck N Brass, creatively re-purposes once-loved homeware items such as furniture and lighting that have been dumped, and turns them into modish homewares which can make any room pop. mucknbrass.com
Relish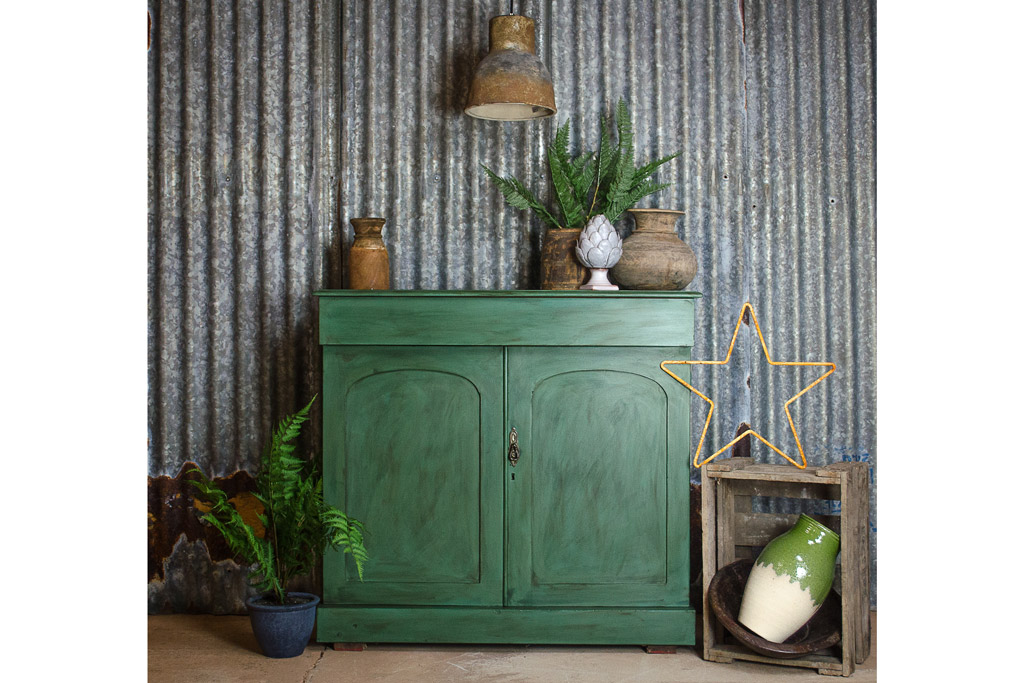 Connoisseurs of vintage furniture, Relish is a lifestyle brand selling pre-loved vintage homewares – the most sustainable way to shop. From a Danish chair to an antique French chaise lounge, Relish boasts a treasure trove of unique pieces to update your home with. relishlifestyle.co.uk
Best Sustainable Fashion Brands: Shop Here
KITCHEN
Zuperzocial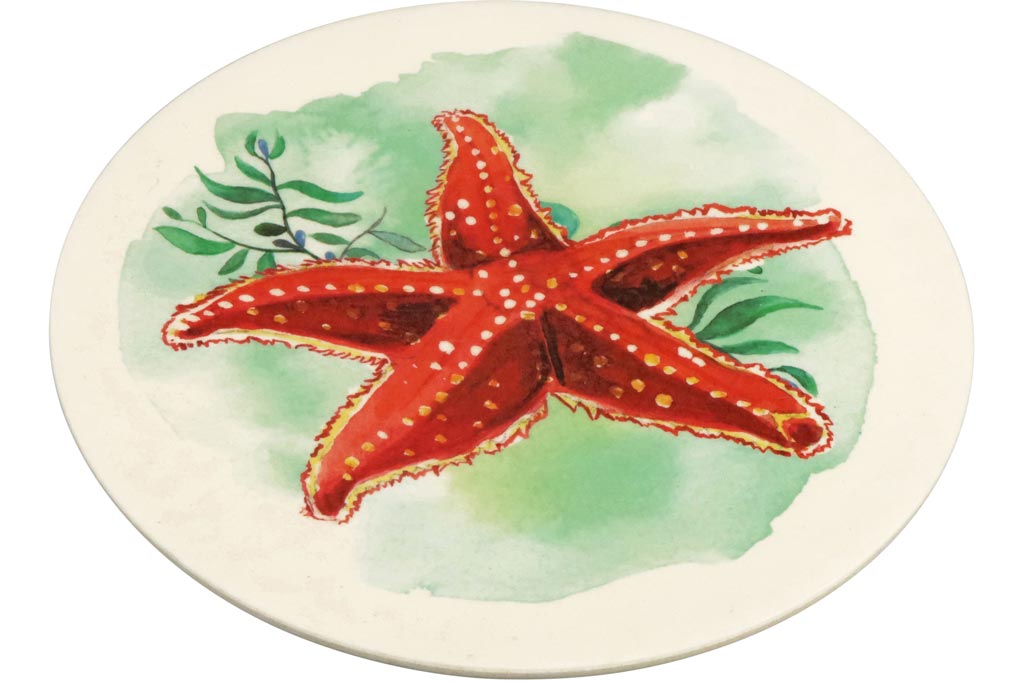 Zuperzocial's tableware collection is eco friendly, with durable plates made from corn starch and bamboo fibres. They're produced in China, and employee care is highly regulated to make sure no child labour is present and that employees don't come into contact with harmful materials. What's more, each product is biodegradable (decomposing within 24 months), meaning that if items do end up in a landfill, they won't be there for long. Even the labels on the packaging are recyclable. zuperzocial at formahouse.co.uk
Vaya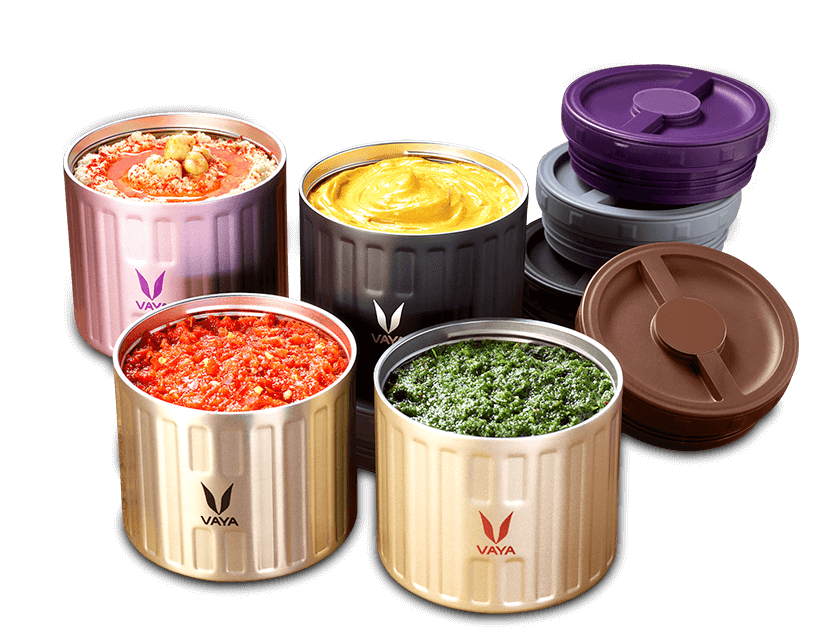 Vaya's preserve jars are a super convenient way to store food and eliminate the need for plastic packaging. Take them with when getting a takeaway and ask the restaurant to fill them up with your order so that you don't have to use their often disposable packaging – Vaya's jars can keep food fresh and either warm or cold for six hours. You can also fill a kitchen shelf with these babies and take them to zero waste shops to buy groceries like pasta and nuts. Perfect for also storing coffee, buy from Percol, an organic, fair trade, plastic-free brand selling instant, beans, ground, bags, and iced coffee. vayalife.com
Waikiki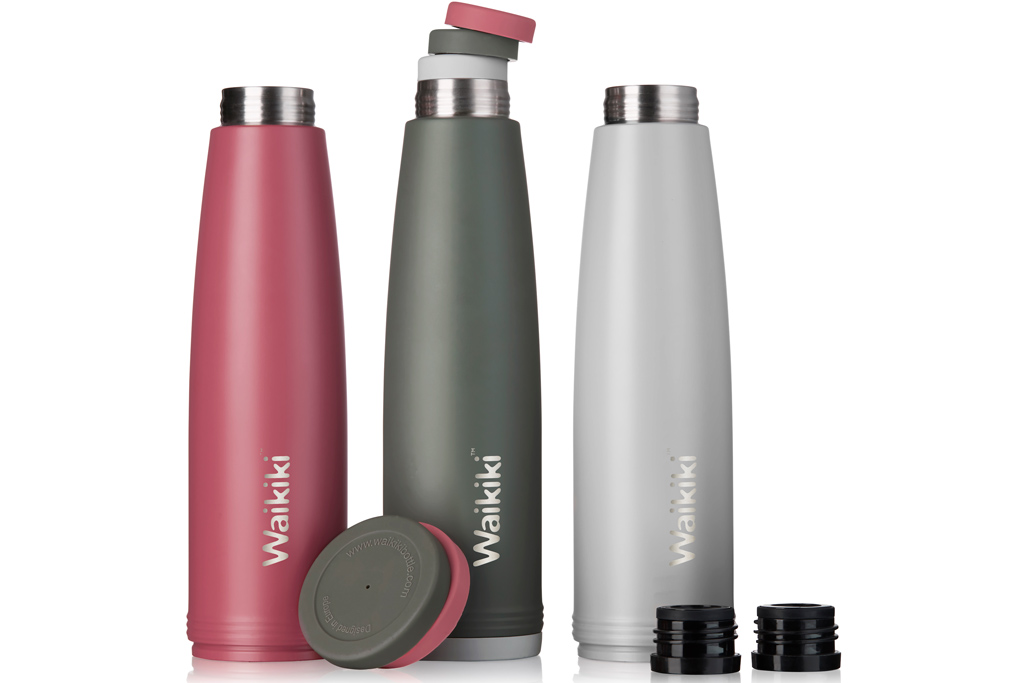 Keep a couple of these reusable bottles in the kitchen so that whoever is running out the door can grab one. The stainless steel bottles are BPA-free (a chemical used to make certain plastics, such as those in plastic bottles), and Waikiki is the only reusable bottle brand with a Take-Back programme, meaning when you no longer want or need your bottle, you can send it back to Waikiki and 'support a circular economy'. waikikibottle.com
GARDEN
SEP Jordan
An eco-sustainable brand, SEP Jordan's products are hand-embroidered, minimising the use of machinery, and the fabrics they use are spared from chemical colouring. SEP Jordan is also sustainable in the sense that it is helping refugees sustain life. A social enterprise as well as a stylish homeware and accessories brand, the brand's  linen towels and throws, ideal for a summer BBQ, are hand embroidered by refugees in the Middle East who are treated and paid fairly, and encouraged to be creative and have fun with the production process. sepjordan.com
Nisi Living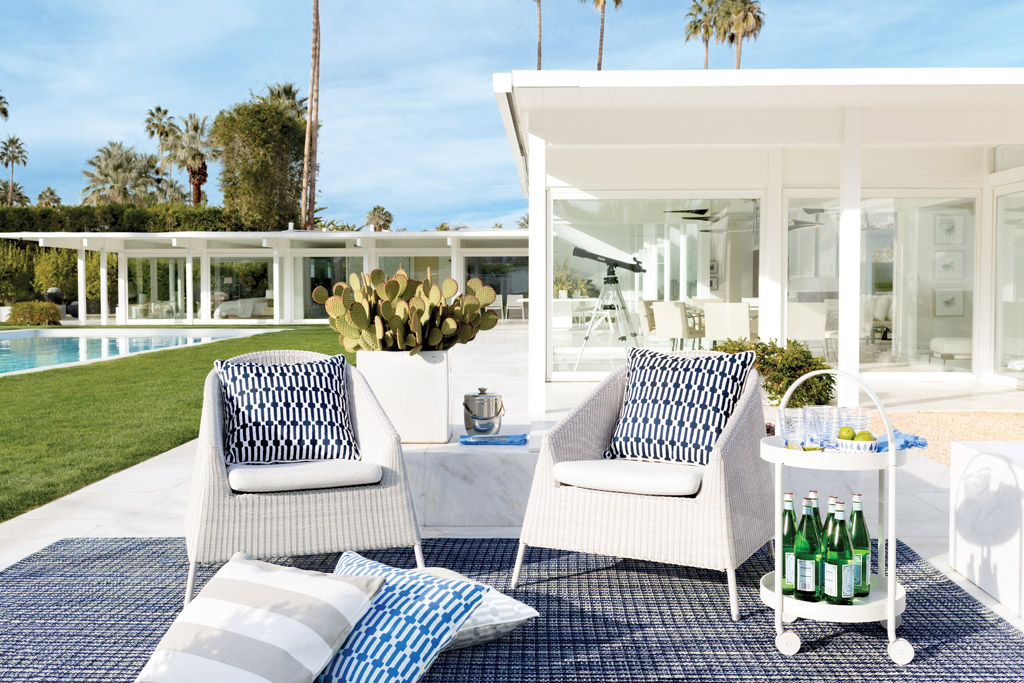 Fill your garden with Nisi Living's pouffes and outdoor cushions, made from recycled plastic. With a distinctive Mediterranean-style design and conveniently suitable for different weather conditions, these homeware pieces handmade in fair-labour, fair-trade workshops in India make a beautiful and positive investment. nisiliving.co.uk
Sustainable Jewellery Brands: Shop Here
SUPPLY CUPBOARD
Tincture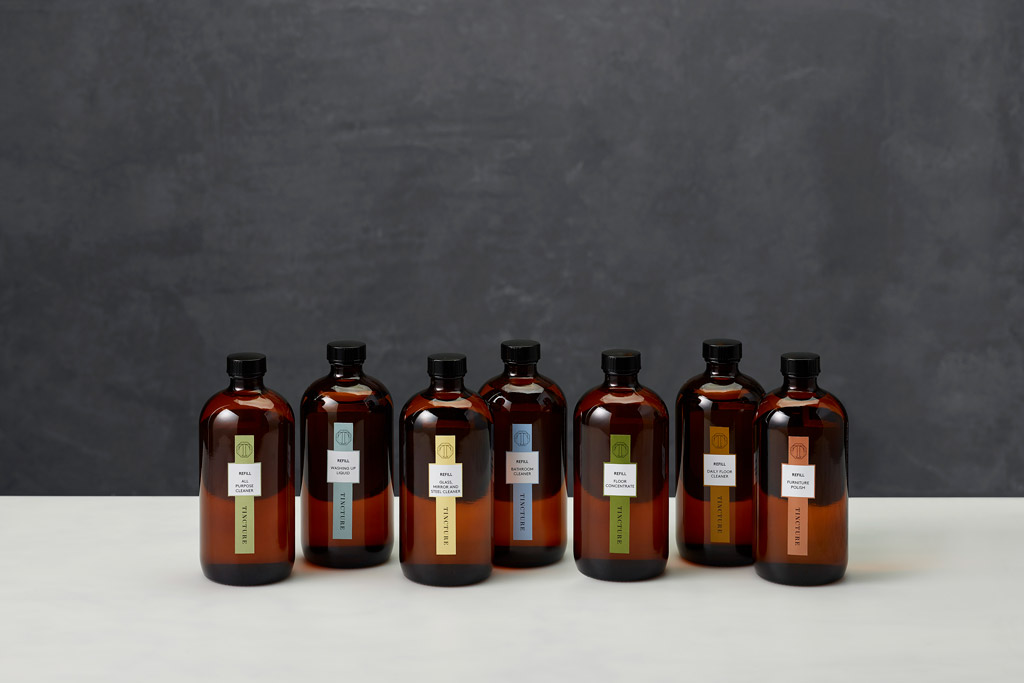 The cleaning products? Natural and free of nasty toxins. The bottles? Well, once you finish the product, you can buy refills in recyclable glass bottles via their website. tincturelondon.com
Delphis Eco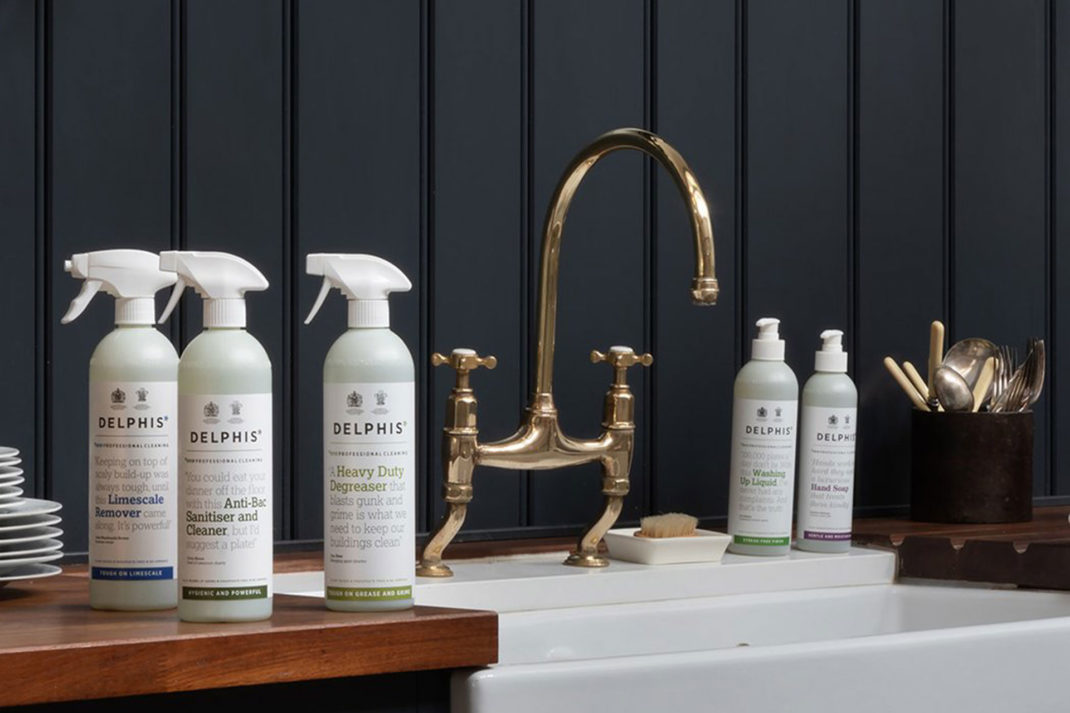 Used by the royal household for decades, Delphis Eco is B Corp Certified, and it's one of the only cleaning products that use 100% recycled plastic bottles, with labels printed in vegetable ink made in the UK. You don't have to worry about what's cleaning products either: it's Phosphate/Phosphonate free. The best part? It genuinely works as well, if not better, than your standard supermarket product.
Greener Cleaner
A refreshing alternative to ugly hard plastic cleaning utensils, Greener Cleaner's Eco-Flek and Nature collections include durable cleaning products such as brooms, window wipers and feather dusters made from both recycled plastic and sustainable wood pulp. The handles of the Nature range are made from 100 per cent bamboo, which is the fastest renewable source in the world. greenerc.com
Frenchic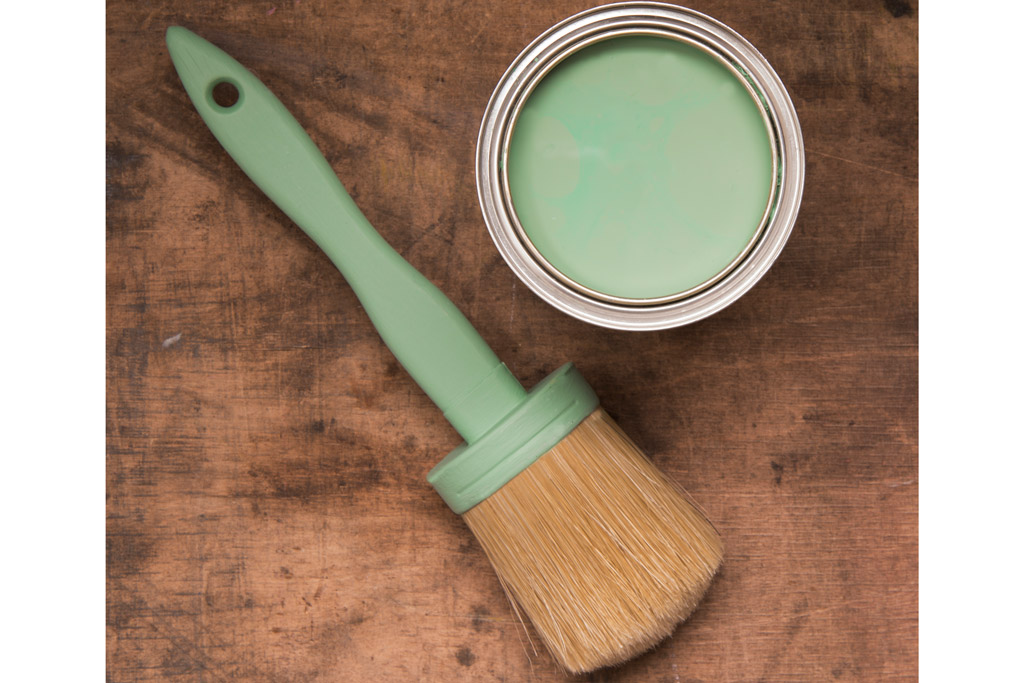 Another fantastic eco-friendly paint brand, Frenchic paint has all its ingredients on the can, for full transparency. You'll find no VOC's (volatile organic compounds), solvents or toxins inside, and the smell is minimal, making the brand an ideal choice for indoor painting. Frenchic is also EN:71-3 certified, meaning the paint is completely safe to use on children's furniture. frenchicpaint.co.uk
Sustainable Beauty: How Green is Your Regime? / House Guest: The C&TH Interiors Podcast
Main Image: Piglet in Bed, Jute Rug, pigletinbed.com