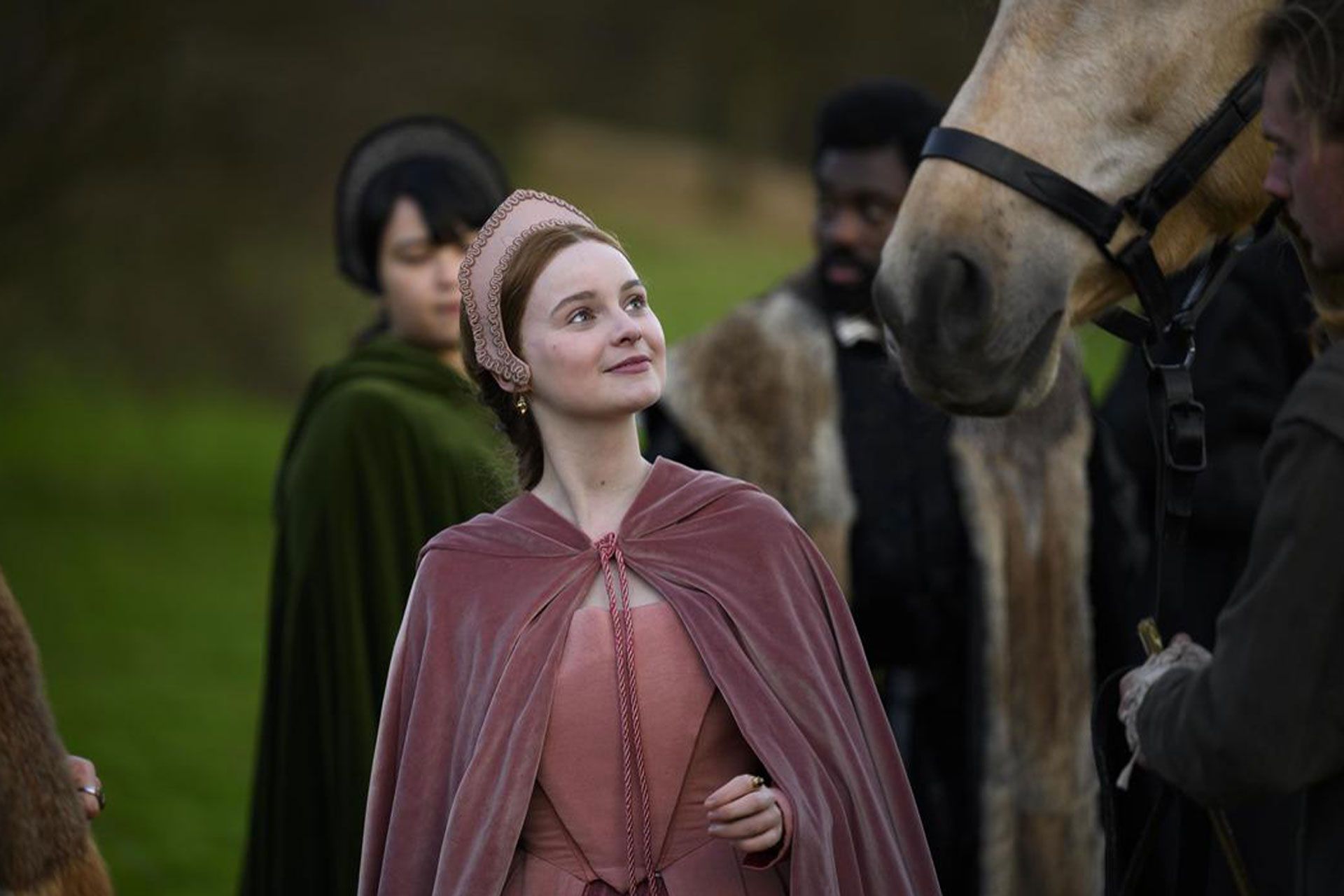 Q&A with Anne Boleyn's Lola Petticrew
---
A new historical thriller about Anne Boleyn is coming to Channel 5 this June
It's been a busy couple of years for Irish actress Lola Petticrew. Last June she starred alongside Fionn O'Shea in coming-of-age comedy Dating Amber, and at the start of this year we saw her as James Nesbitt's daughter in BBC drama Bloodlands. She also recently featured in Three Families, a two-part series following the true stories of women affected by the abortion laws in Northern Ireland. And next, we'll be seeing Petticrew, 25, as Jane Seymour in Channel 5's new series, Anne Boleyn, which follows the final few months of the royal's life from her own perspective.
Q&A with Lola Petticrew
Favourite person on the set of Anne Boleyn and why?
There was an Irish wolfhound that didn't quite make the cut in the scene when everyone danced, but I got to pet him and give him some treats. I know that's not a person but animals always win for me.
Any funny stories from filming?
I tripped on my dress during the very last scene we filmed and absolutely floored myself on the mucky grass. No one helped, everyone laughed and I was mortified! What a way to end it.
You recently starred in Three Families, which is based on true stories. How was the experience of filming it?
Obviously dealing with such a sensitive topic and with the material we had it could be very tough. But we had such a beautiful and generous cast and crew who created a great atmosphere. We were under quite tight Covid restrictions too, but the production team were amazing and we rallied on to make it. There was so much care – it felt really special.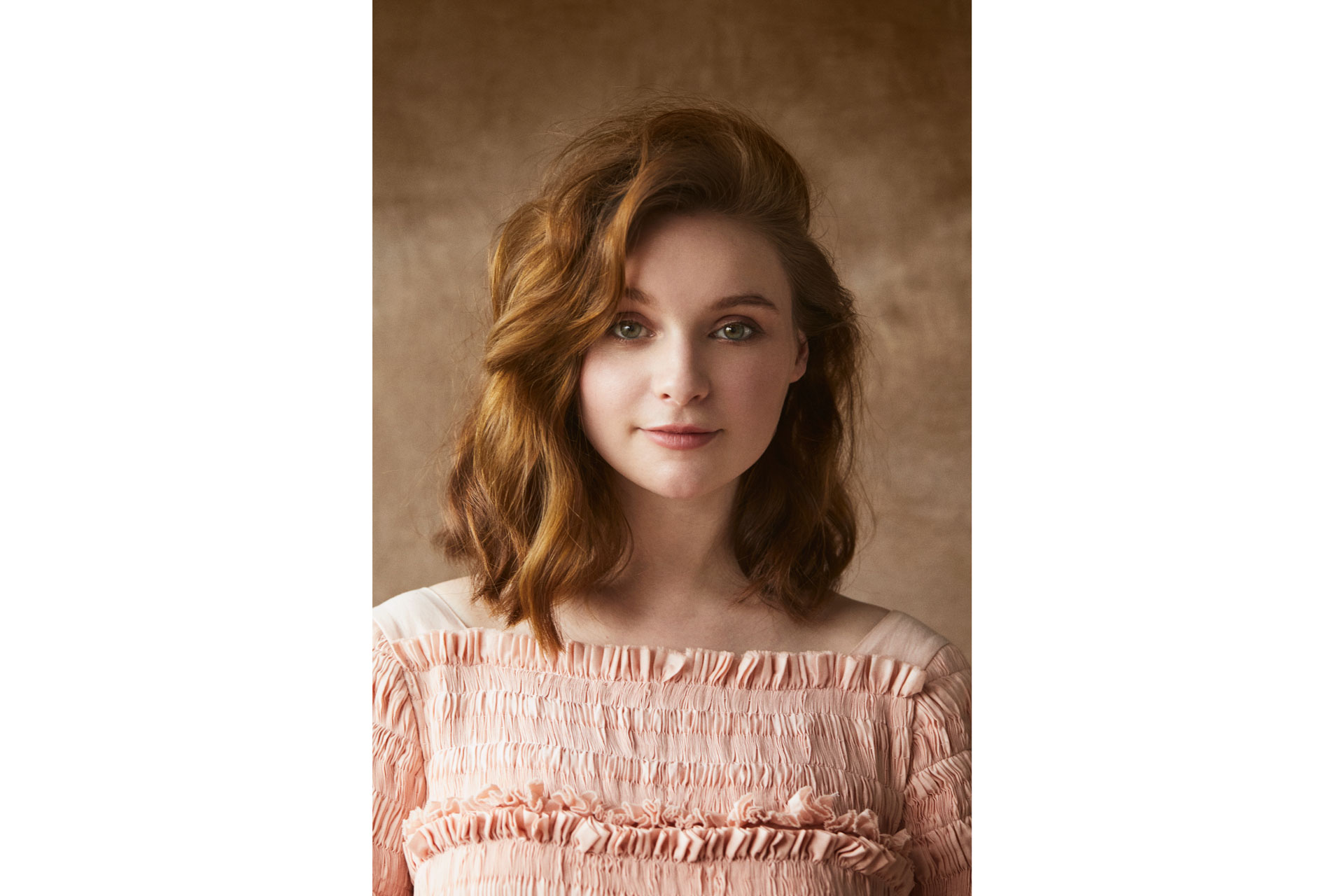 Favourite role to date and why?
This is so tough because they are all so special for different reasons. Playing Amber in Dating Amber holds an extremely special place in my heart because it helped me a lot personally and I met my best friend on that job. Also we shot it in Dublin during the summer which was just absolutely gorgeous.
Director you'd most like to work with and why?
I've worked with a lot of first-time directors which has been amazing, because from what I have experienced there's a great sense of collaboration and something to prove. So that actually excites me.
What qualities do you think have made you successful?
Hard work. I'm also obsessive about my work, and over the last few years I've realised just how important confidence is. How can you walk into a room and ask a whole team to trust you if you don't trust yourself? Also, manners.
Film you think everyone in the world should see?
Shrek 2.
What's your relationship with social media like?
It's love/hate. I've learned to take better breaks, not read comments and switch it off sometimes. It can be a really gorgeous thing and I've experienced that in abundance but sometimes it can be gross and I've learned to switch off from that a bit better.
Three books you'd take to a desert island and why?
Milkman by Anna Burns, probably a Seamus Heaney collection (I know I'm cliché) and a notebook.
How can we all live a little bit better?
Empathy and kindness.
Any life hacks you learnt in lockdown that you can share?
I learned how to make a great vegan carrot cake. And vegan whiskey sours! I'm not sure about a life hack – lockdown was one whole big hack on how to pass the time and relax.
Are you conscious of what you put in your body?
Sort of, I'm a vegan and I enjoy cooking. But I think as a society we really need to shift the way we talk about food and our bodies. It's so dangerous, and the diet fads and the language around it needs to change drastically.
What is your current beauty regime?
I don't wear a lot of make-up but skincare is something I really focus on. I've actually just done the online test with Typology and ordered the products they prescribed because I feel like my skin was getting a bit dull.
What are your indulgences?
Pasta forever!
What would your best friend say about you?
'They make great food.'
How do you relax?
Reading really helps me relax. I love a good bath too. Sometimes – like everyone else – it's watching a movie, binging a series or going for a big walk.
If we're coming to your area for a visit, what should we do?
Maddens Bar, then Kelly's Cellars.
Are you a rule breaker or a rule taker?
Breaker for sure.
Anne Boleyn will debut on Channel 5 at 9pm on 1 June.
Credits: Photography: David Reiss, Hair: Kieron Levine, Make-Up: Emma Kotch, Stylist: Rachel Davis, Dress: Molly Goddard.
MORE CULTURE RADAR: