London Design Festival 2020: A Guide
---
What to see – both online and offline
The art and design world has been hit hard by the pandemic – but the UK's creative scene is beginning to find its feet again. This is in part thanks to the return of events like the London Design Festival, returning for its 18th year from 12 – 20 September.
This year's festival has a strong local focus – a nod to the fact that we're all seeing a lot more of our hometowns these days – with a mixture of physical installations and virtual exhibitions. 'The show must go on,' says festival director Ben Evans CBE. 'Showcasing is essential for the sector to survive and this year, more than ever, we are determined to offer every opportunity for designers to be seen and heard.'
Read on for a guide on what to see at London Design Festival 2020.
Main Image Credit: TRN lamp collection by Pani Jurek for Adorno's Virtual Design Destination
London Design Festival 2020
Highlights
The Hothouse, Studio Weave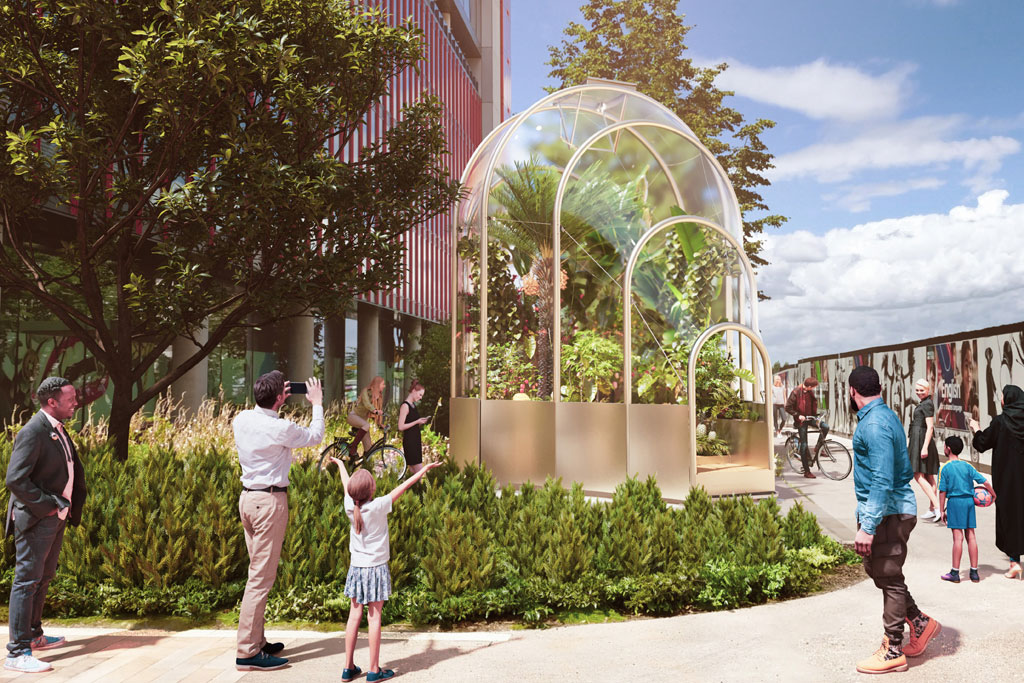 London-based architecture firm Studio Weave has created a large-scale installation at International Quarter London, titled The Hothouse. Reminiscent of a Victorian glasshouse, this will provide a controlled habitat for cultivating plants that would not ordinarily grow within the UK's climate. Studio Weave has worked with garden designer Tom Massey to create an edible jungle featuring plants from all over the world, with crops including guava, chia seed and avocado. Scientists predict that if the current rate of climate change continues to accelerate, all of these crops could potentially be grown outside in the UK by 2050 – highlighting the reality of a rapidly changing climate.
Unity, Marlene Huissoud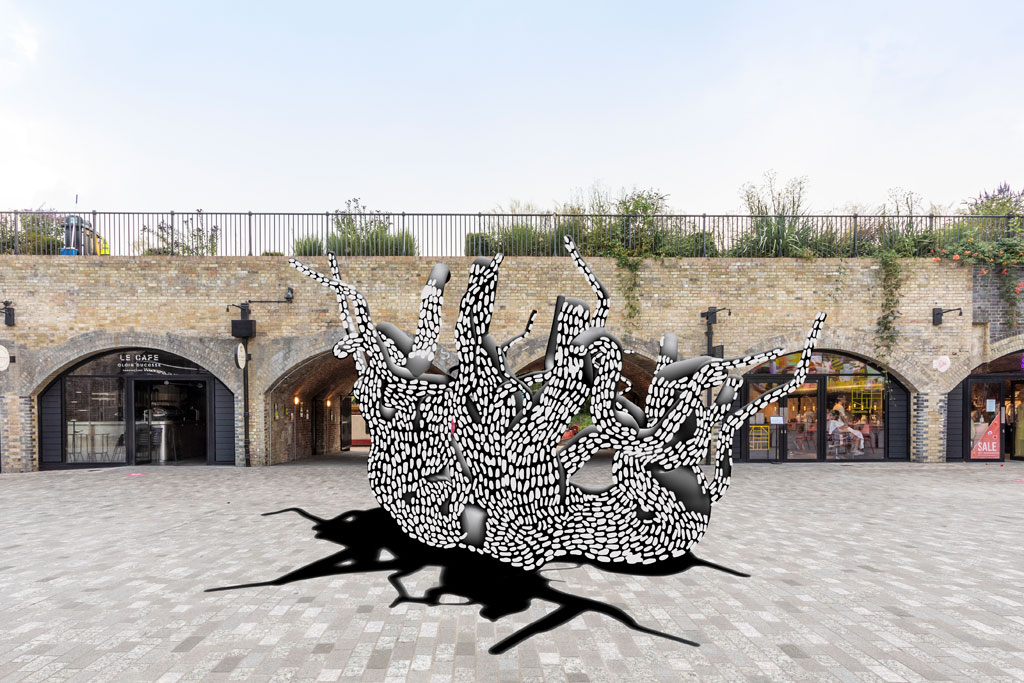 Head to Coal Drops Yard to see a new work from French designer Marlene Huissoud: Unity, created to emphasise the importance of working together as we emerge from the pandemic. Huissoud invites visitors to stand in a socially distanced circle surrounding the installation, and work together to breathe life into the piece using foot pumps. If no-one is pumping the installation will deflate, highlighting the importance of togetherness.
Bamboo & Seawater: the makings of a better world? An online encounter with Royal Designers
A series of one-to-one online conversations, RDInsights offers the chance to get into the heads of world-leading designers and innovators. The first event will involve a conversation between Elora Hardy, founder of the pioneering green architecture firm Ibuku, and Charlie Paton, founder of Seawater Greenhouse. 15 September, register at eventbrite.co.uk
Architecture for Dogs by Japan House London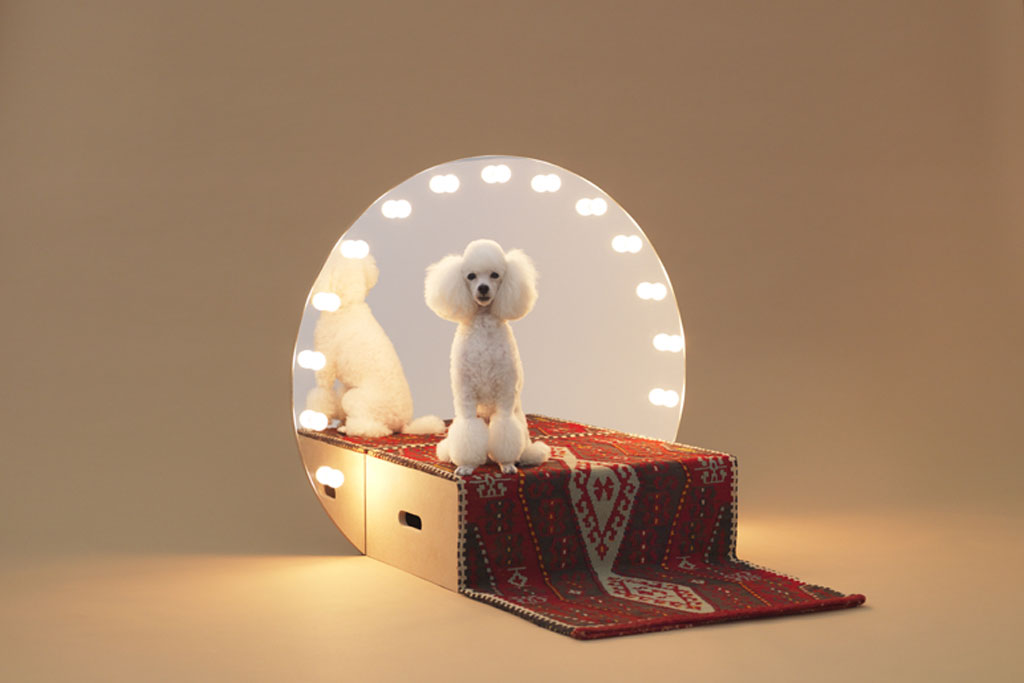 Fan of four-legged friends? Make a trip to Japan House London to check out the internationally acclaimed Architecture for Dogs exhibition, which explores our continually evolving relationship between humans and our dogs. 19 – 20 September
Modern Farmhouse: Celebrating 10 Years, By Another Country
To mark their 10th birthday, Another Country has commissioned designer Fred Rigby to create a collection titled Modern Farmhouse. Designed to suit both city and countryside homes, the pieces will be on display at their Crawford Street showroom – alongside a selection of artwork from Rowe & Williams addressing our relationship with the rural world. 15 – 19 September
Connected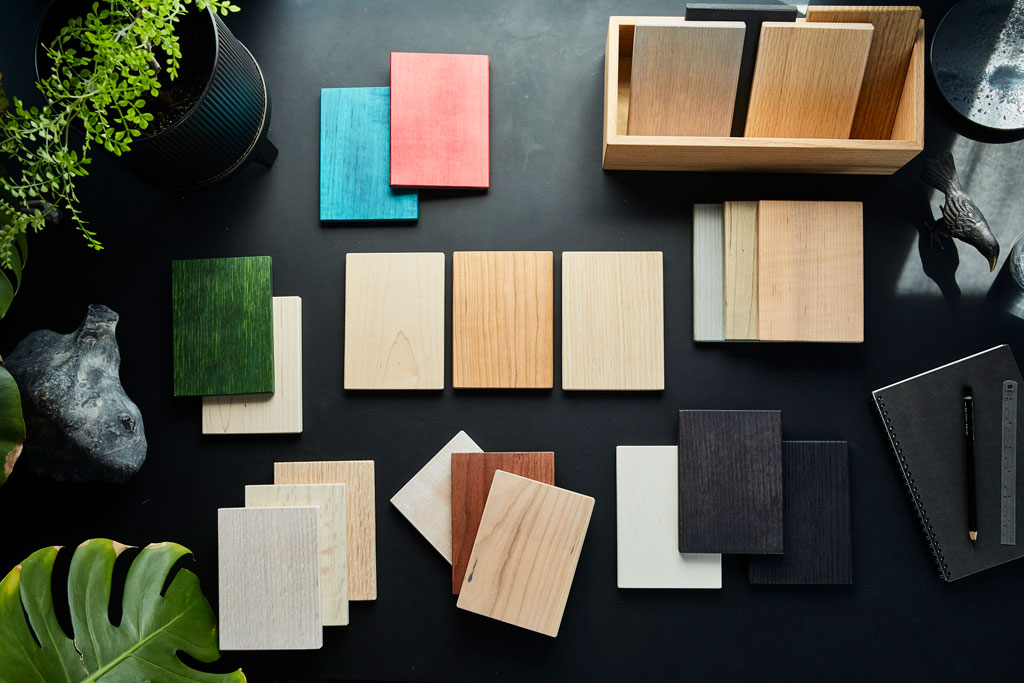 Connected is an experimental project designed to explore how designers and craftsmen have adapted their working practices in recent months. Nine designers from around the world have been challenged to create a table and seating which suits their new ways of working and living at home. The designers involved include Ini Archibong (Switzerland), Maria Bruun (Denmark), Jaime Hayon (Spain) and Heatherwick Studio (UK). All will be displayed virtually, and then exhibited at the Design Museum later this year.
OCTAGON by Tom Dixon
British designer Tom Dixon presents OCTAGON: a physical and virtual exhibition of eight different architectural spaces inspired by Tom's collections.
What's On at the V&A? / Small Kitchens: Interiors Inspiration / Design