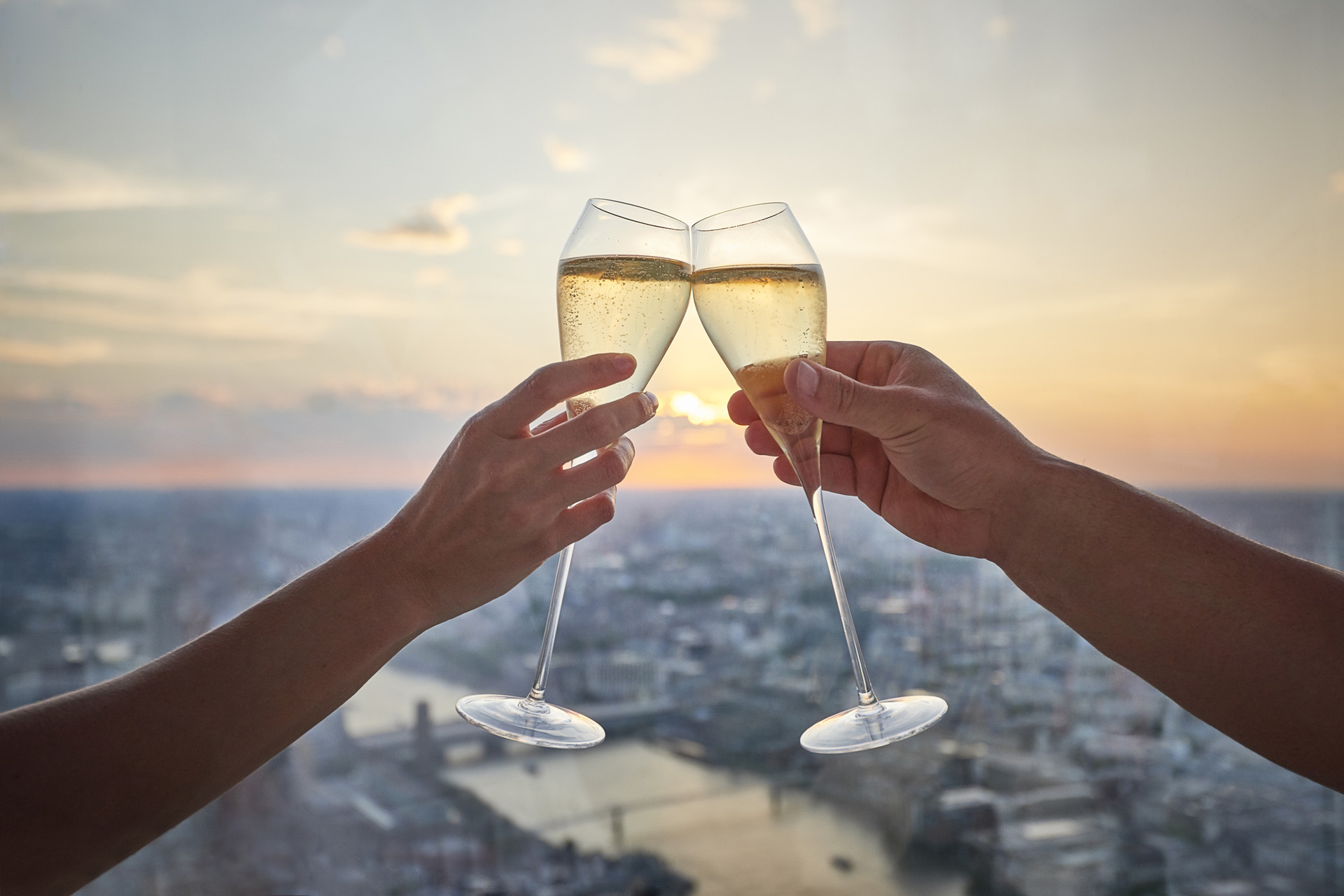 Things To Do In London On Valentine's Day 2023
---
We can feel the love – can you feel it too?
Pink-tinted shop window displays, love heart cards filling supermarket shelves, red rose petals as far as the eye can see: Valentine's Day 2023 is fast approaching, and it's high time you decided what you want to get up to. If you'll be in London and you're keen to swerve the battle for dinner bookings, you're looking for something more unique to do, or you're just looking for a fun change in the city, our guide to things to do in London on Valentine's Day is brimming with ideas across the board.
Things To Do In London On Valentine's Day 2023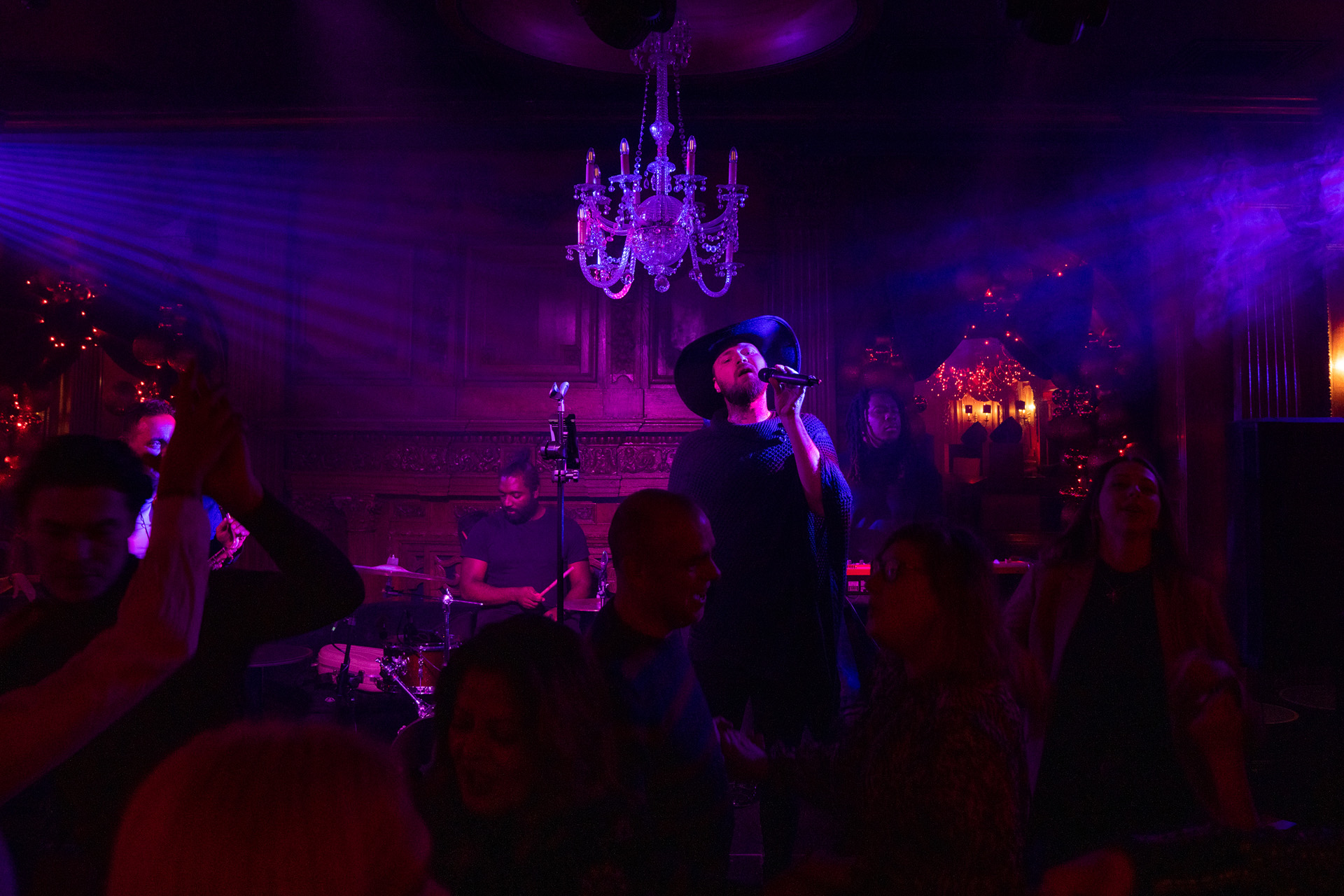 Bottomless 'Love Bites' At Tramp
Head to Tramp on Thursday 16 February for Aphrodite's Dinner: an evening of free-flowing wine serenaded by Chris Royal and a live band. Whether you're celebrating with your partner, your friends or your family, don't miss the tasty menu of 'love bites', featuring the likes of vegan tacos, crispy duck rolls and curried mussel croquettes. 8–11pm, £50 per person. To book, please contact [email protected] or call 0207 734 0565.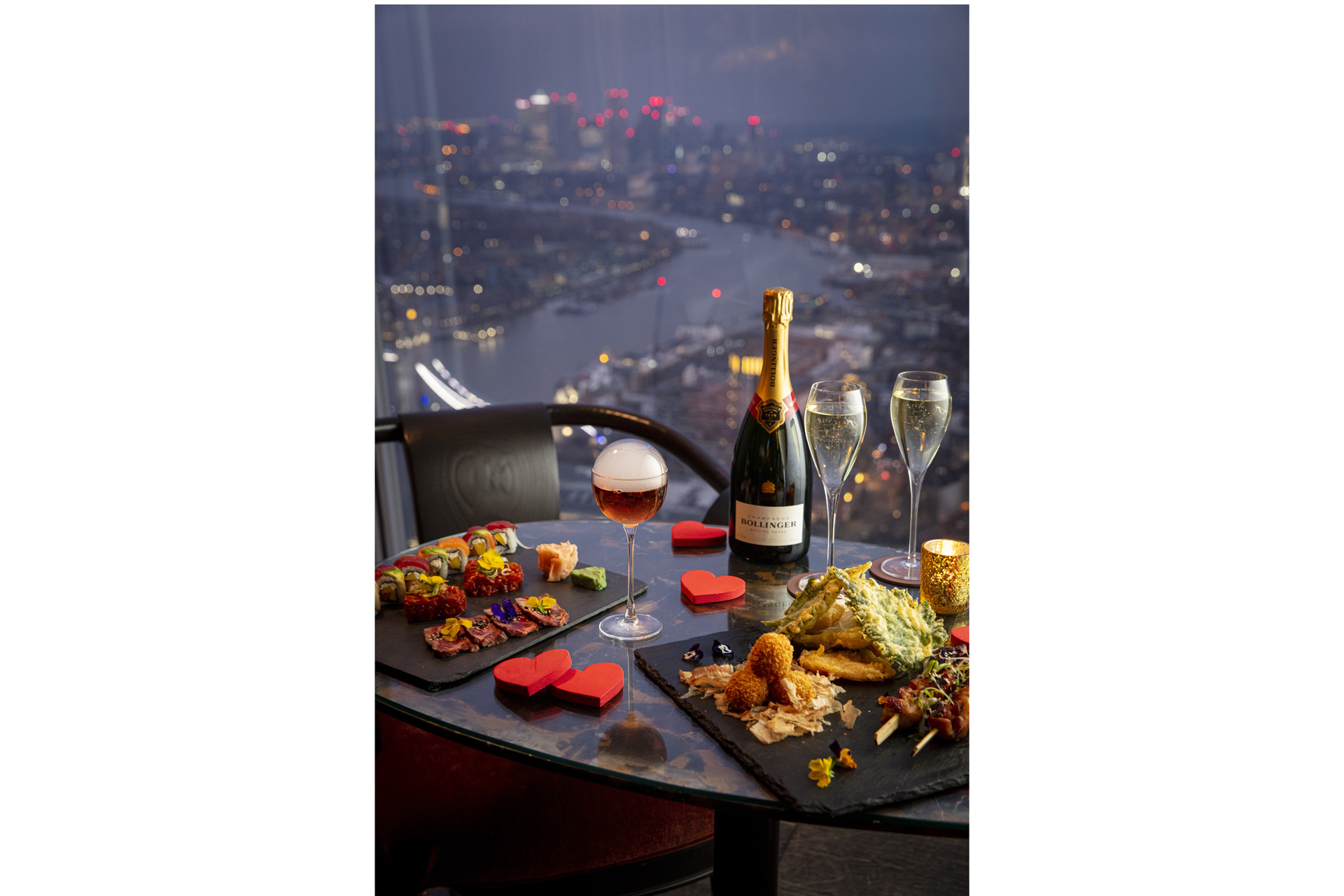 Champagne With A Twinkling View At The Shard
The highest hotel bar in Western Europe comes with a front row seat to London's glorious skyline. Watch it twinkle with a glass of Bollinger Special Cuvée at GŎNG Bar, along with a Japanese sharing platter and a delicious dessert, and accompanied by rose petals and a live DJ set. As if that weren't romantic enough, guests will also take home an Asian-inspired Love Potion bottled cocktail, chocolates, a single fresh rose and macarons. Available from 10–14 February 2023, priced from £460 per couple. gong-shangri-la.com 
Feel The Love At Frameless
London's latest permanent immersive art space, Frameless, is helping Londoners feel the love this Valentine's Day with its new Love Gallery, dedicated to user-generated content. Project your own photos onto the walls as a bespoke Instagram live feed fills the gallery with pictures of love. From 10–16 February 2023, 10am–9pm. Adult tickets from £25 per person. frameless.com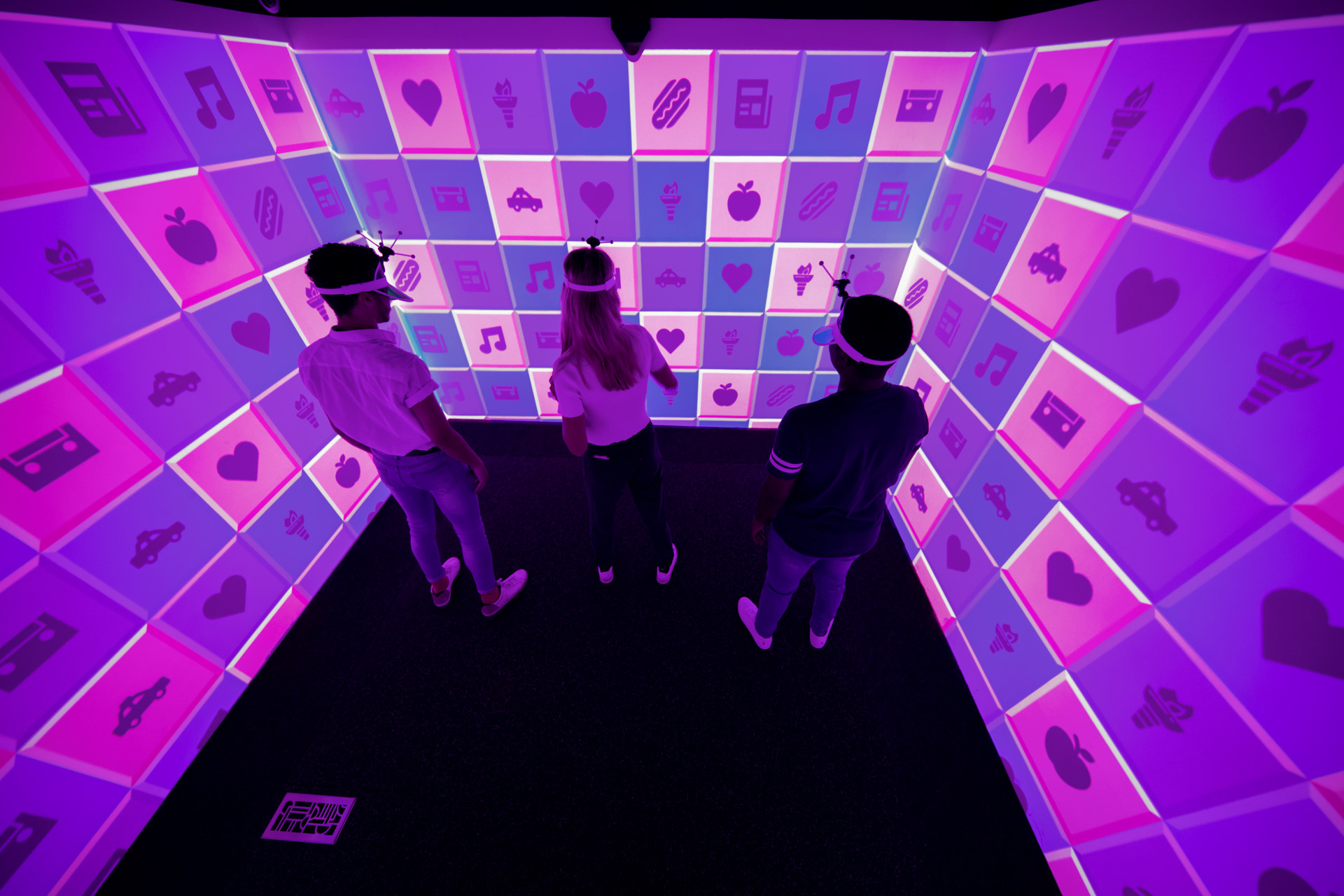 Play Immersive Games
If you're the type of couple that prefers games and challenges over dinner for two, head to Immersive Gamebox this Valentine's Day in London, where players can choose from the likes of Squid Game and Angry Birds, playing in a private Gamebox which comes alive with projection mapping, motion tracking and surround sound. Perfect for a date night to remember – or an exciting Palentine's get together. immersivegamebox.com 
Or 'Find The Ping To Your Pong' At Bounce
Single and looking to mingle? Or taken and looking to play table tennis? Whatever your relationship, head to Bounce Old Street this V-Day, where a DJ set, Valentine-themed welcome cocktail and free-play ping pong will keep you occupied all evening. Likewise, traffic light wristbands will inform all attendees what kind of connection you're looking for – perhaps you'll lock eyes with the one over the shuffleboard… 14 January 2023, 7–11pm. Tickets are £15 per person. bouncepingpong.com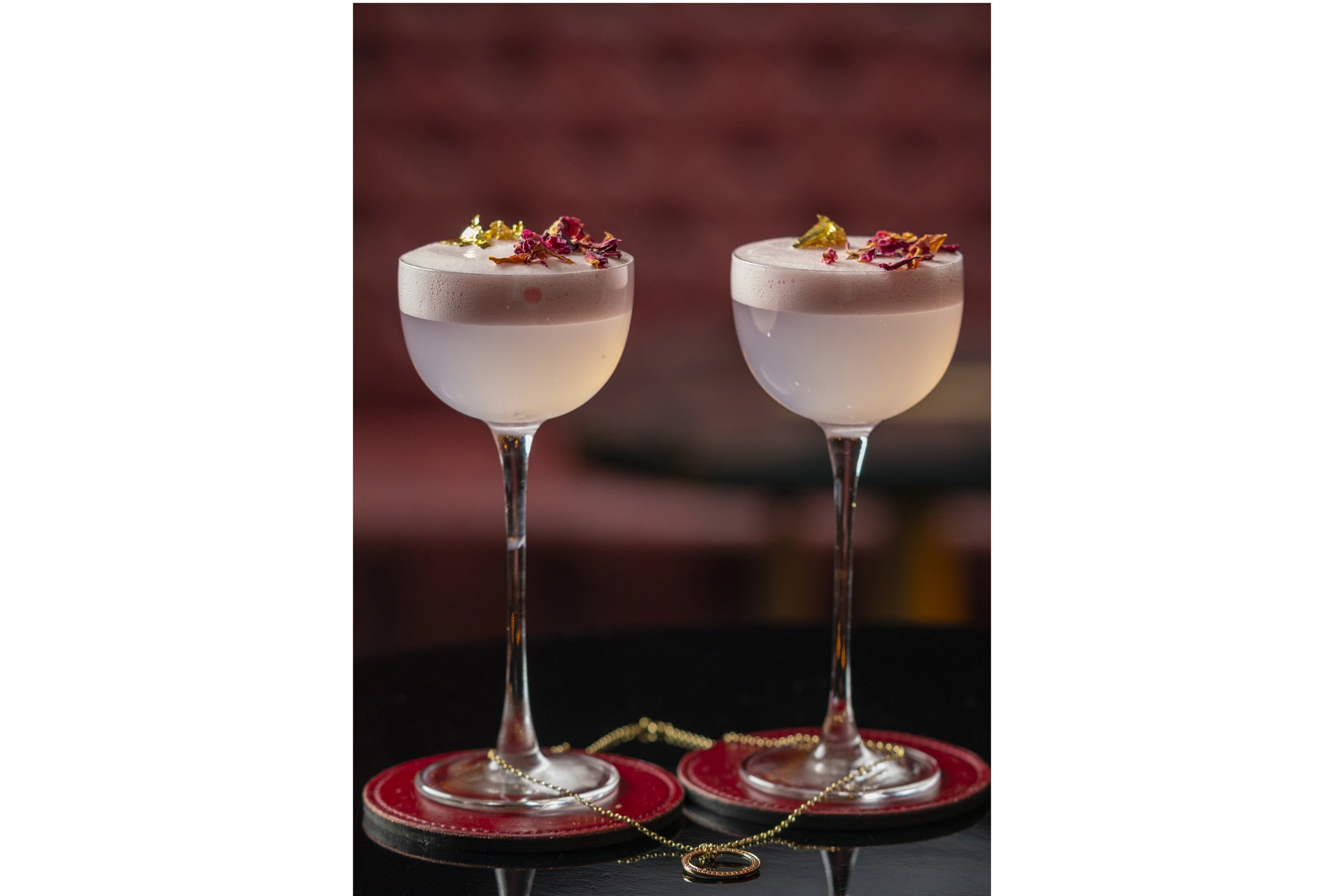 Experience 'The Eternal Kiss'
Nothing says 'I love you' like a tasty cocktail – when it is served with a 9ct gold pendant eternity necklace, that is. Head to The 40 Elephants cocktail bar at the luxurious Great Scotland Yard Hotel this Valentine's Day in London and order 'The Eternal Kiss' cocktail to treat your loved one to an additional Circle of Life pendant, set with red spinel gemstones, courtesy of Hatton Garden based jeweller, Louise Sinclair. 9–28 February 2023, hyatt.com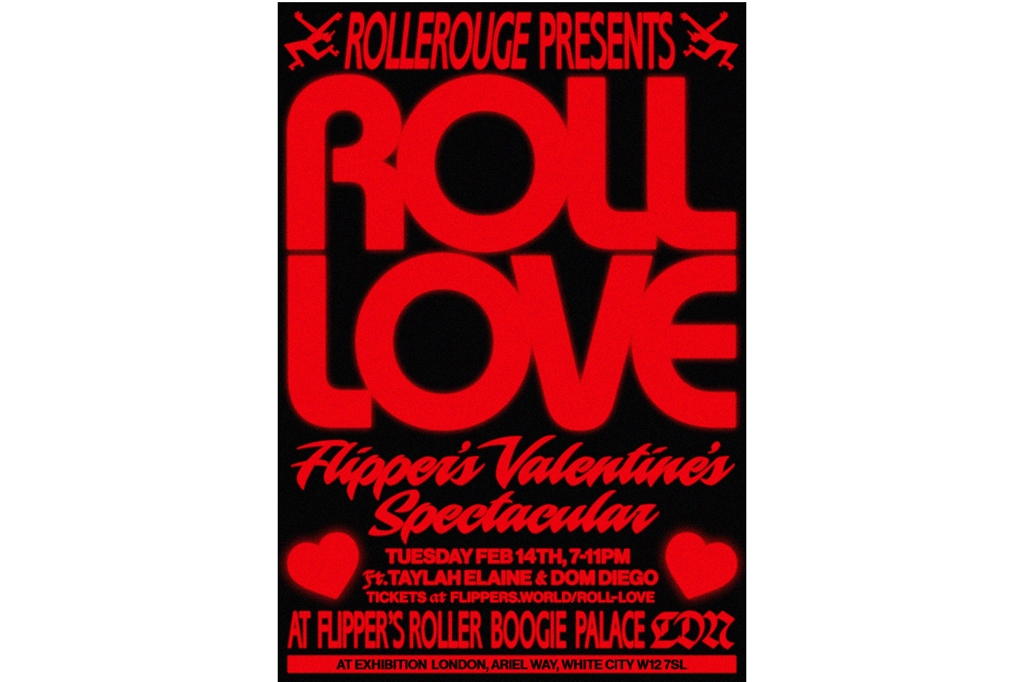 Skate The Night Away
Join skating legend Rollerouge at Flipper's Roller Boogie Palace this Valentine's Day in London for a curated skate workshop, including opportunities to learn partner skating and power moves, accompanied by an RnB soundtrack from Taylah Elaine and Dom Diego. Meanwhile sip on special Valentine's cocktails and snack on the likes of loaded fries with caviar and lemon creme fraiche and Wagyu smash burgers. 14 February 2023, 7–11pm. flippers.world 
Get Potty
Elevate your night in with a pottery kit from Pott'd – sure to add some tranquilness and creativity to date night. Mould your clay – with enough air-dry clay included to make between eight and 10 small creations or two to four large ones – using pottery tools to sculpt, carve, shape and cut. Then reconvene 24–48 hours later (or more) to get painting. Kits are £34. pottdpeople.co.uk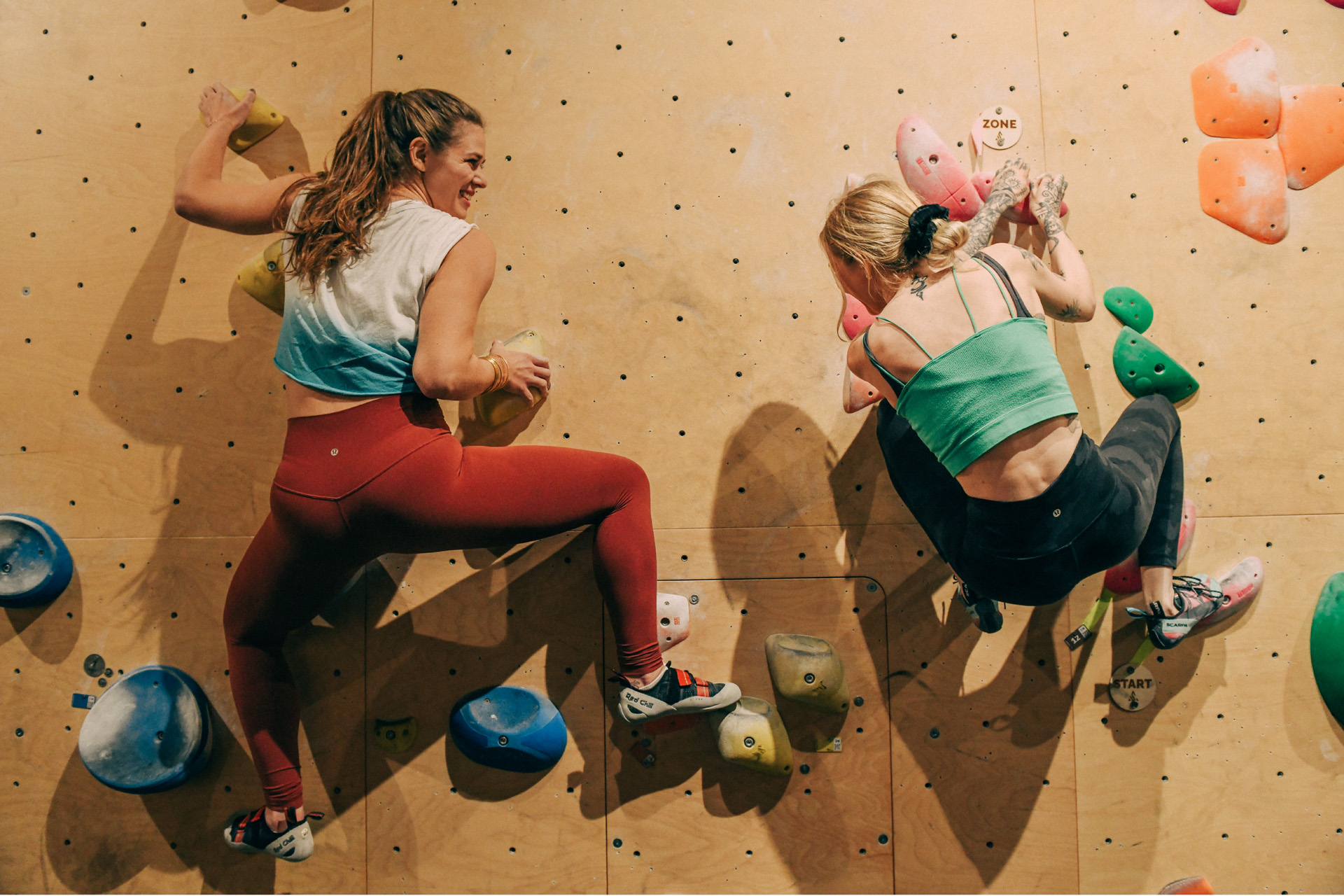 Bouldering With A Disco Twist
If you love getting active or you're looking to do something a little different with your Valentine this year, head down to Brixton's Substation for its first ever Disco Climb. Feel-good DJ beats, cocktails, snacks, and neon strobe lights – what could be more romantic? 14 February, 5–10pm. eventbrite.co.uk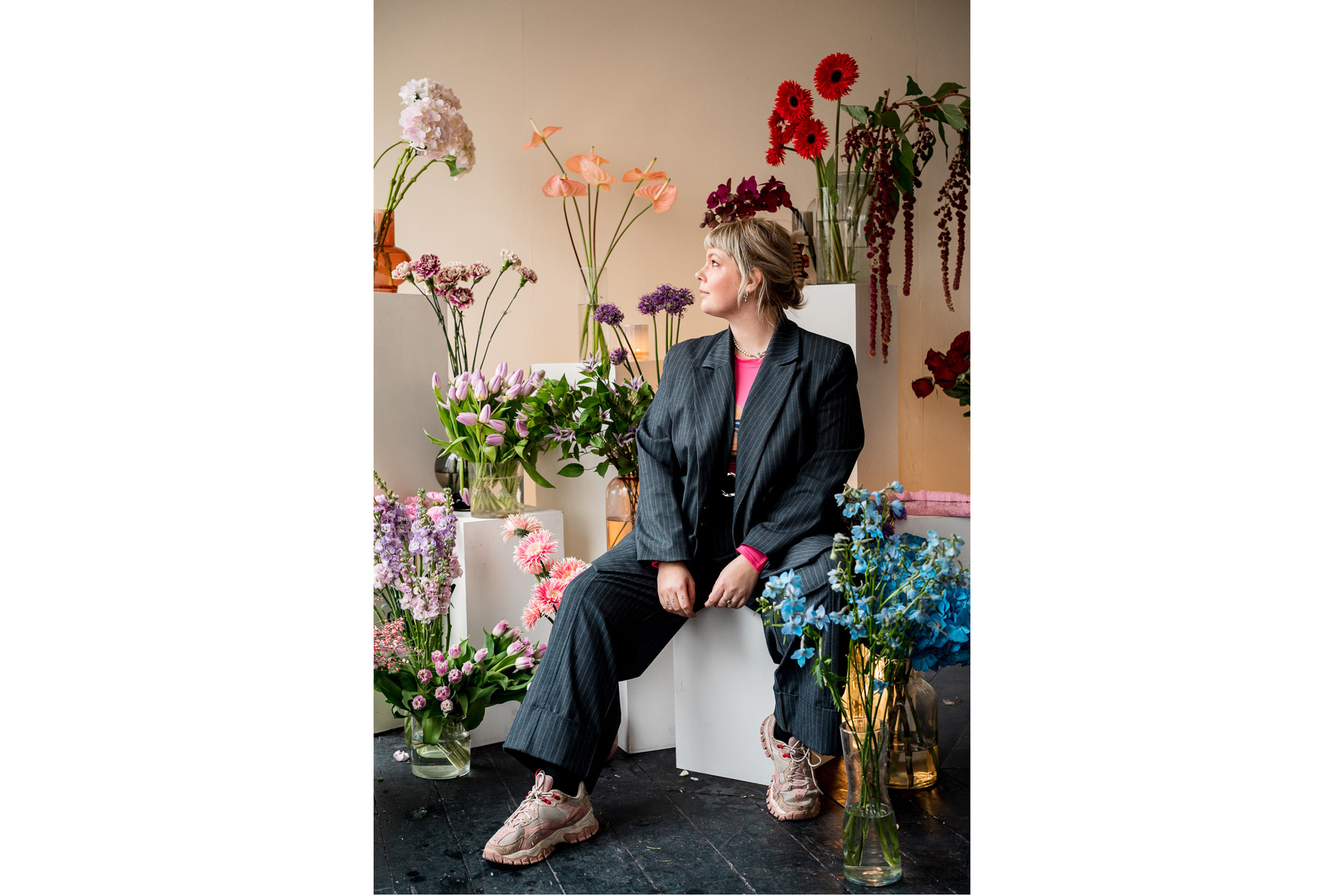 Pick The Best Of The Bunch At LADYGARDEN
The LADYGARDEN studio will be transformed into a vibrant Valentine's Day pop-up flower shop between 13–14 February, the perfect place to pick the perfect bouquet for (or with) your loved one. Three new bouquets have been designed to evoke passion, abundance and love, using imagination and colour and featuring a QR code redirecting to a special curated playlist to match each mood. If you'll be celebrating Galentine's instead this year, there's also LADYGARDEN's special Galentine's workshop on 12 February from 3–4pm. myladygardenflowers.com 
Paint Your Partner at MasterPeace
How do I love thee? Let me paint the ways… Head over to Belgravia's MasterPeace this V-Day for a special mindful painting class, and show (or try to show) your partner or palentine how you see them with acrylic paint, coached by a professional artist. 14 February, 6.30–8.30pm. Tickets are £45 for two people. masterpeace.live.baluu.co.uk
Gaze Across The London Skyline
Love is in the air at Battersea Power Station – and you can zip up their great glass elevator in a private ascent to absorb it all alongside your loved one. Expect beautiful floral arrangements from Moyses Stevens, live beautiful string melodies, and an on-hand butler to serve Champagne. Could this be the dreamiest opportunity to pop the question? (No pressure…). Private ascents from 6:30pm, priced from £350. lift109.co.uk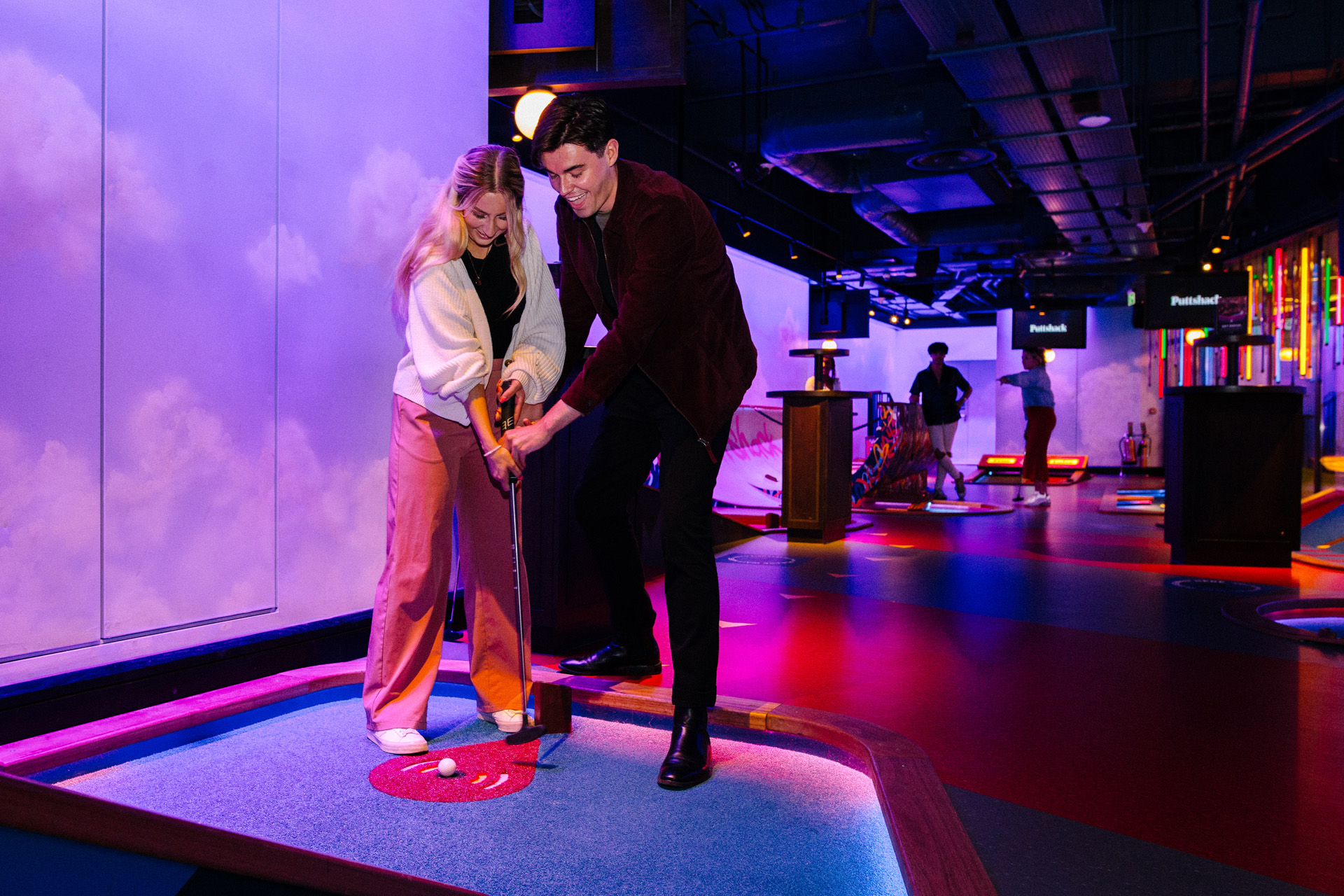 Plan A Date Above Par At Puttshack
If you think your loved one is tee-riffic, why not head down to Puttshack for a healthy game of high-tech mini-golf? Expect vibrant colours, fun interactive elements and, best of all, the balls at Puttshack are digitally programmed to remember each players' score – so no cheating, and no V-Day quarrels. Locations in Bank and White City. puttshack.com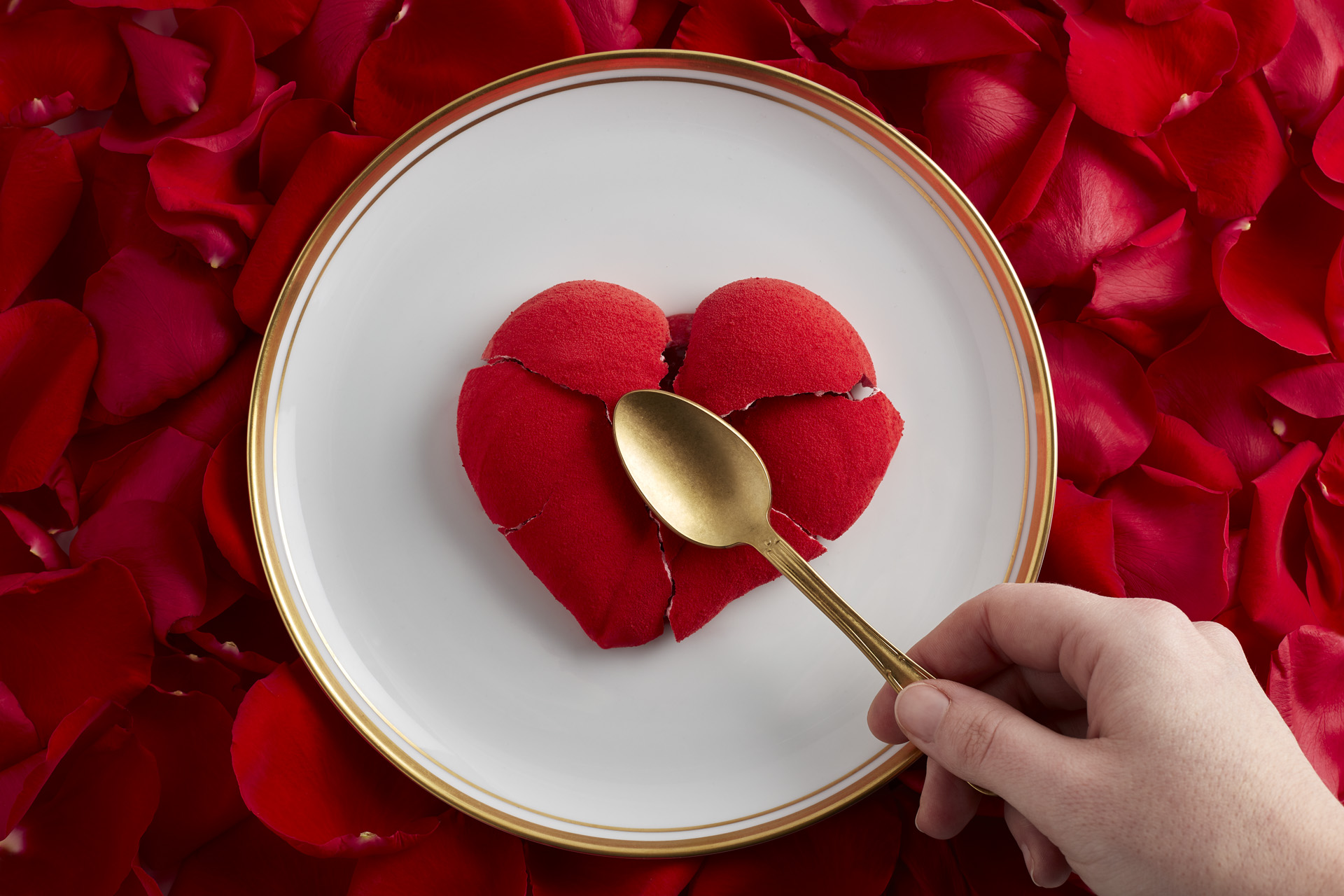 Indulge In Delicious Valentine's Day Desserts
Elevate your Valentine's Day sweet treats at Cakes & Bubbles at Hotel Cafe Royal, where Albert Adriá will be baking up a storm. Alongside the normal menu, there will be three special V-Day treats: The Heart, a heart-shaped raspberry meringue filled with tonka bean ice cream, raspberry and pink peppercorn compote and a raspberry foam; Teddy Bears, gummy bears with a cherry and elderberry flavour; and Heart Cookies, white chocolate cookies with sablée pastry,  yoghurt and strawberry flavours. cakesandbubbles.co.uk 
Indoor Picnic With Ottolenghi
Fancy keeping it low-key? Order one of Ottolenghi's new hampers to indulge in sweet and savoury treats in the comfort of your own home. Think Tahini linzer hearts, PB&J rocky road bars and coconut and strawberry meringues. ottolenghi.co.uk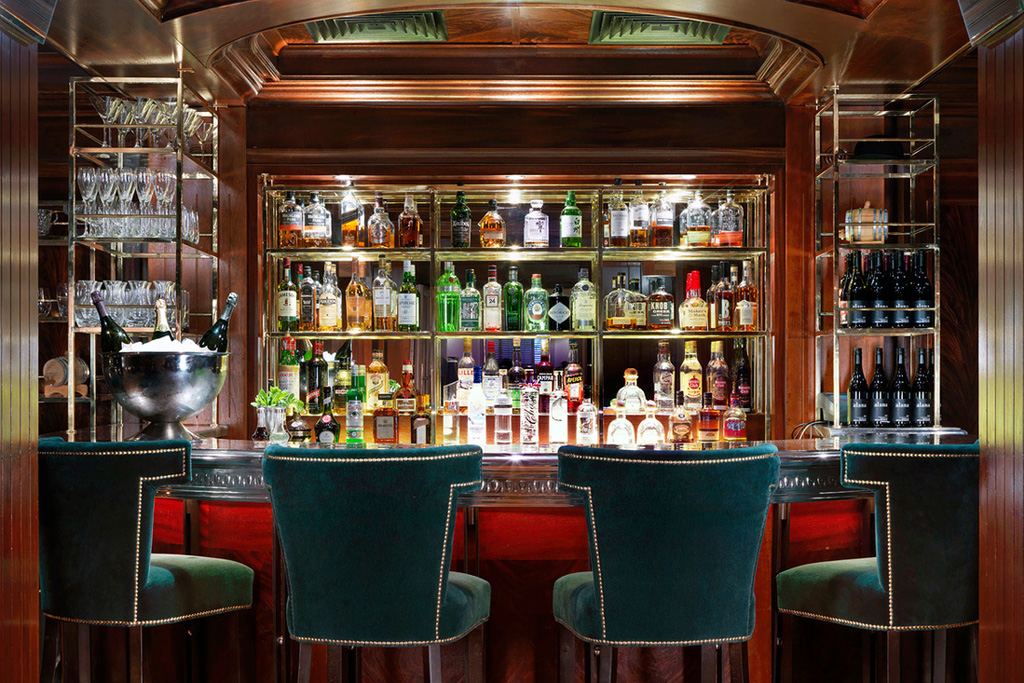 Sip Tarot Cocktails at The Bloomsbury Club Bar
Inject some passion and divination into your Valentine's evening with The Bloomsbury Club Bar's special Valentine-themed tarot cocktails. Think flirtatious flavours and tempting titles ('Lady in Red', 'La Vie En Rose', 'Temptress'), accompanied by soothing jazz from local London artists. 14 February, 5pm–1am. thebloomsburyclub.com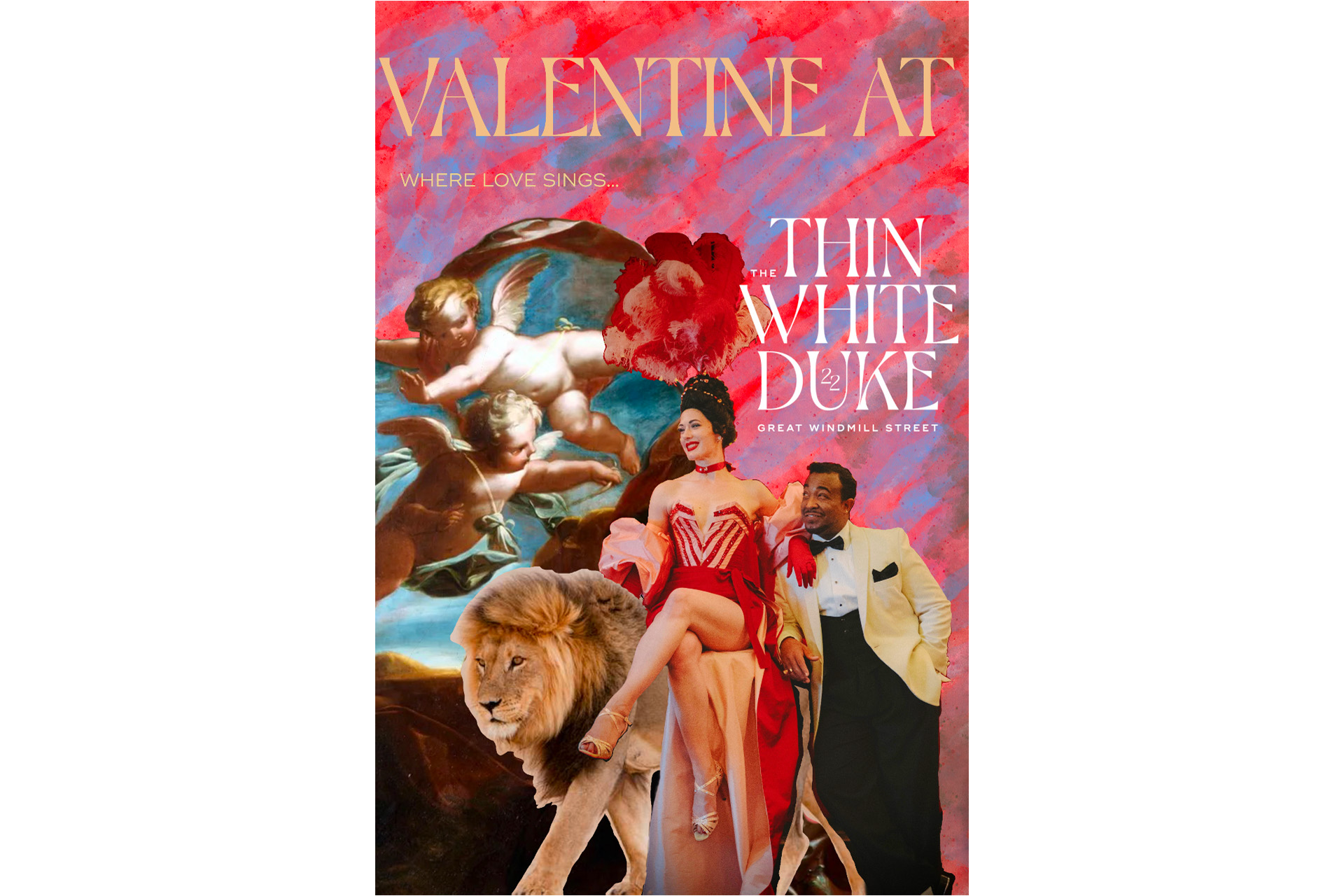 Vintage Date Night Extravaganza
Looking for an alternative Valentine's bonanza? Throw it back to the 1960s at The Thin White Duke in Soho this V-Day, where showgirl Miss Betsy Rose will be taking to the floor in a plume of feathers, set against a soundtrack of vintage tunes, hosted by crooner Mr Saucy Davis Jr. Sip on 'I Want Candy' and 'My Funny Clementine' cocktails, snack on cotton candy, and take part in retro Valentine's trivia all night long. 14 February 2023, from 6pm. Tickets must be purchased in advance, priced at £40 per person. thethinwhiteduke.london 
Double Date By The Fire
It's still pretty frosty outside, so al fresco may not be top of your agenda. That said, snuggling by at the Tower Hotel's Vicinity bar is the epitome of romance. Gaze across the River Thames with the Tower of London's evening lights glimmering on the surface, cosying up under blankets with the one you love. Tables must be booked for four guests with a minimum spend of £150, vicinitylondon.co.uk
Featured image courtesy of Shangri-La The Shard.