Luke Treadaway's latest role is playing a young David Bowie. Benji wilson meets the actor who really just wants to spread a little love…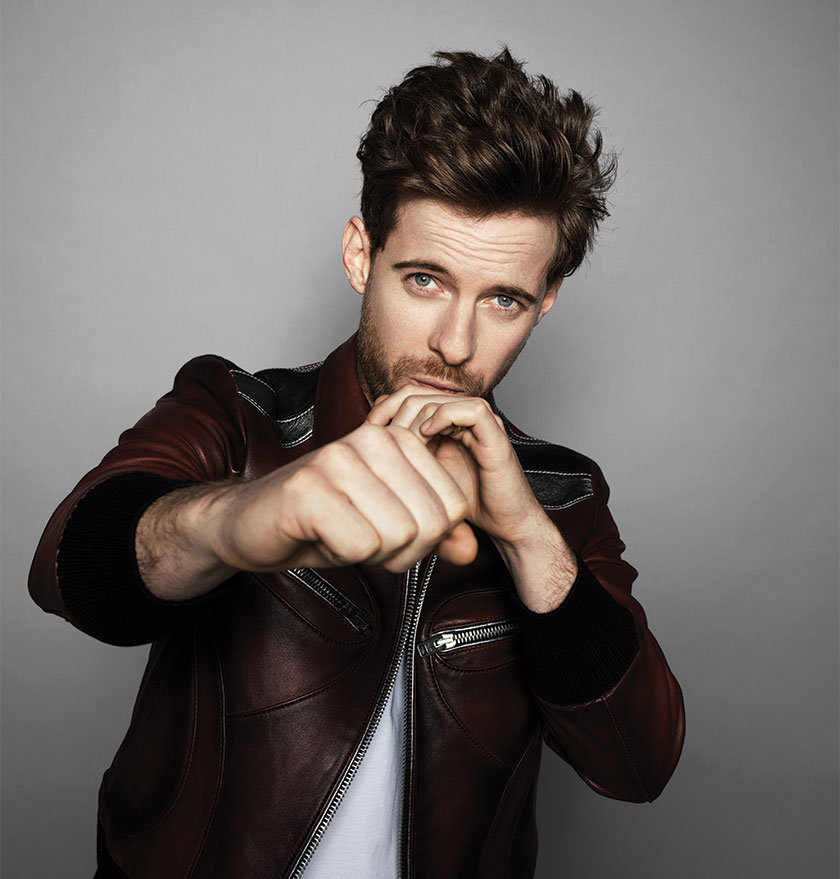 Luke Treadaway is a little late for his interview and, as a result, slightly flustered. 'I'm so sorry. There was an incident involving coffee and getting in to the car. It's all okay now.' As he takes me through what happened – he put his coffee down on the pavement as he got in to his car, a woman saw him and thought he was littering, she picked it up to give it back to him, the lid wasn't on tightly enough, hot coffee spurted out all over her leather glove – he sounds aghast, as if he has just committed a major felony. I tell him not to be so hard on himself. 'Well, you've got to try and be polite,' he says. 'And I would never litter.'
In Celebrity Terms, Very Normal
Treadaway, 33, is indeed impeccably well mannered, good-natured and, in celebrity terms, very normal. The same can't be said for some of the characters he has played – from a man accused of being a paedophile in last year's Unspeakable on Channel 4, to his Olivier-award winning performance as Christopher in the National Theatre's production of The Curious Incident of the Dog in the Night-Time in 2013. He broke on to the scene in the 2005 mockumentary Brothers of the Head, where he played conjoined twins with his own twin brother Harry. In his feature film lead in 2016, A Streetcat Named Bob, he was a homeless heroin addict with a co-star cat.
And now he's playing David Bowie, the self-styled Cracked Actor whose whole career was a series of contradictory personae. Admittedly, in Sky Arts' forthcoming When Bowie Meets Bolan, the Bowie Treadaway is playing is still Davy Jones, in the years before anyone had heard of him or his music. It's 1964 and a 17-year-old aspiring musician has been called in to his manager's office and told that no one is buying his records. In order to stay on his books, a penniless Bowie – and this other no-hoper called Bolan – agree to paint the manager's office.
'It genuinely happened,' says Treadaway. 'It was in this office on Denmark Street in Soho and it was when Bowie and Bolan first met. So it's basically an imagining of what the conversation might have been that afternoon, while they were… painting.'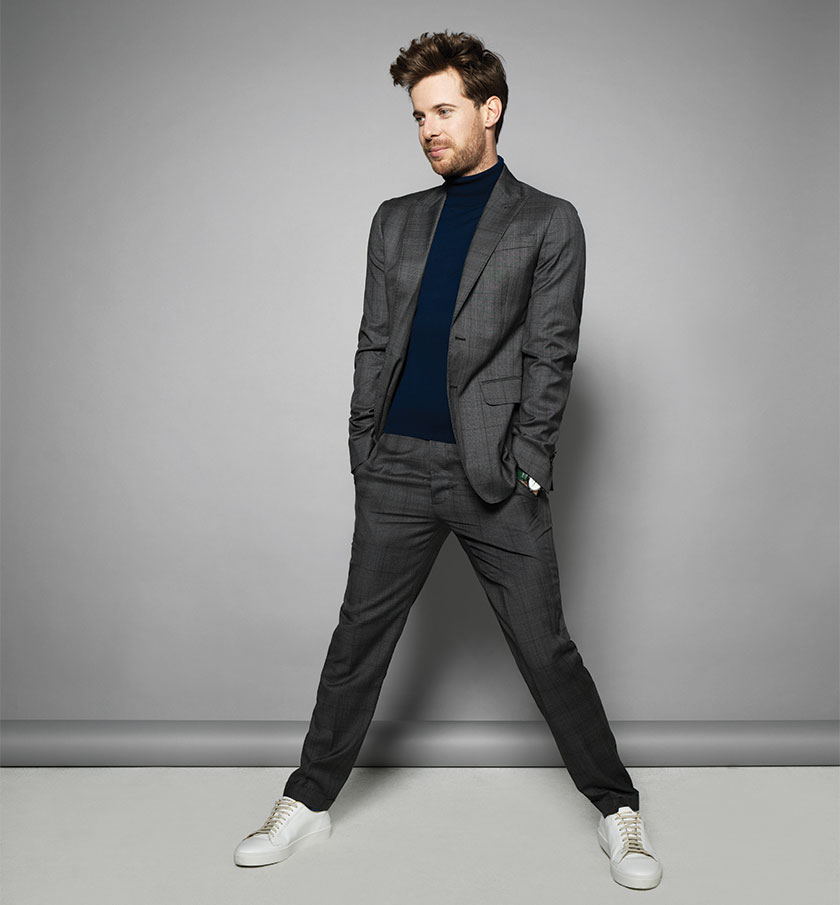 Treadaway was in a band at school and still likes to dabble in music – he has a piano at his Highgate home – so playing one of his heroes was a daunting task. 'There was no one like him. When I was researching the role I tried to stick to reading material that was only written about him up to that young age – and there's not very much of it. He's a young man into music, into clothes, who wants to be really successful but is a bit despondent that his single hasn't sold. I was just trying to capture that young bloke wanting to get out into the world.'
Ten years out of drama school at LAMDA, Treadaway says he has also experienced both sides of the entertainment game. 'There have been times along the way where I've thought, "That last job went pretty well, that was good, it felt like a step up." And then you have six months of nearly getting things and end up wondering, "Where did that momentum go?" I remember the day of the premiere of the movie Attack the Block. At the time I just needed to make some money, so I went and helped a friend who was renovating a house. I was literally sanding floorboards that day until five o'clock and then ran back home to put on my borrowed Armani suit for the premiere. But whenever I've had a work drought I've always thought, "Well, I dress up and play make-believe for a living, so there's a slight pay off for that…"' 
A Country Boy…
Treadaway grew up in Devon, the son of an architect and a primary school teacher. Though he now lives in Highgate with his wife Ruta Gedmintas, also an actor, he still thinks of himselfas a 'country person'. 'Because that's where I grew up. I always think of getting out of London if I'm going to relax or go on holiday, visiting places which are dominated by nature and walking by rivers and woods. I definitely still miss the countryside and find myself thinking maybe one day I might move there again.'
An inspiring secondary school teacher turned the country boy on to drama and that took him on to the National Youth Theatre and eventually LAMDA. And all of that meant a move to London was inevitable. 'Leaving home when I was 18, I moved straight in to a flat in Brentford, just up past Kew, and I was getting the bus into Hammersmith every day and going to LAMDA there. It was very different to life in Devon, but when you're 18 you're pretty buzzing about the thought of coming up to London and meeting new people. I was suddenly at the drama school I wanted to go to, and it was great.'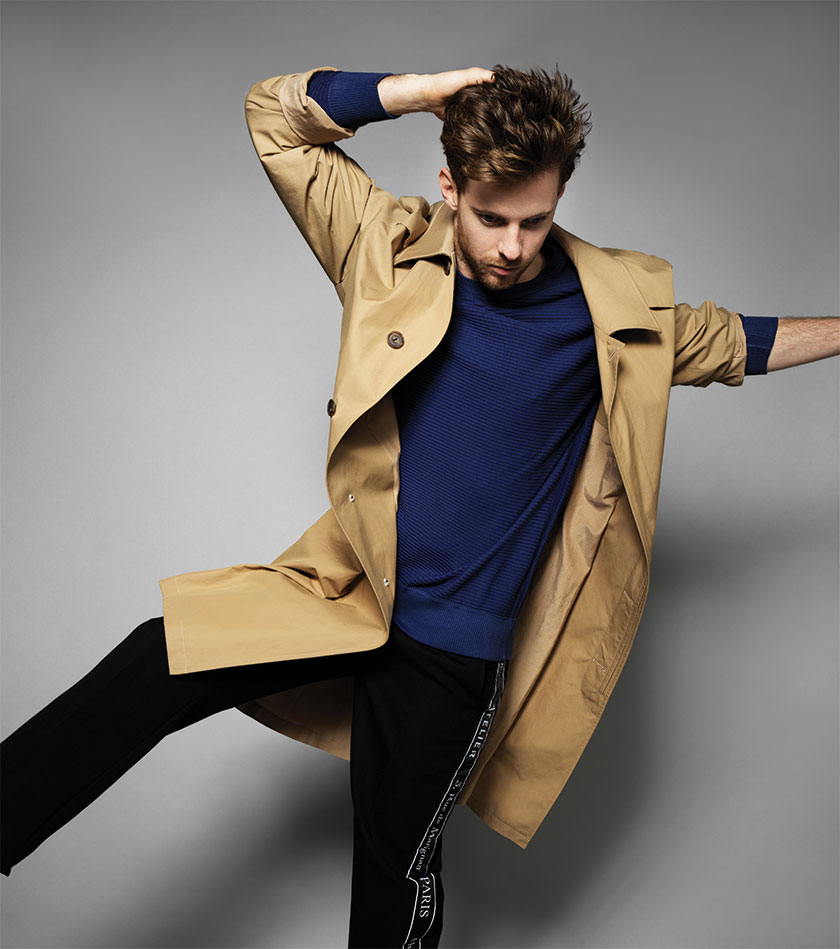 He has lived in London ever since, now settled in a home in Highgate. It's near Hampstead Heath and that's where he heads for a little bit of his precious countryside in the city. He and his wife have just finished renovating their new home. 'It was just a gentle sprucing up but Ruta is probably much better at it – well, she's the only one of us who would pin different photos and make a mood board. Which is great, because it means I can look at it and go, "Yeah, that's good, let's do that."' Luke was away most of the time the work was being done, he says, filming a second series of Fortitude and then promoting A Streetcat Named Bob in America.
It was during that tour that he got to see Donald Trump's America first hand. He didn't like what he saw.
'My stomach turns just to think of him and people like him in the world. I think the one good thing about him is that it has forced us all to look at the ugliest side of humanity and have a conversation about that. Maybe we thought we'd solved some of these problems, but clearly that's absolutely not true.'
In particular, and perhaps unsurprisingly, Treadaway is upset by Trump's attitude to the arts. 'I think society without culture and art would be a much poorer place but, likewise, culture and art can't exist without society to bounce off and to create ideas from. But I absolutely think that whether it's film, theatre or TV, art can have a profound impact on the conversation in society.'
Every Little Helps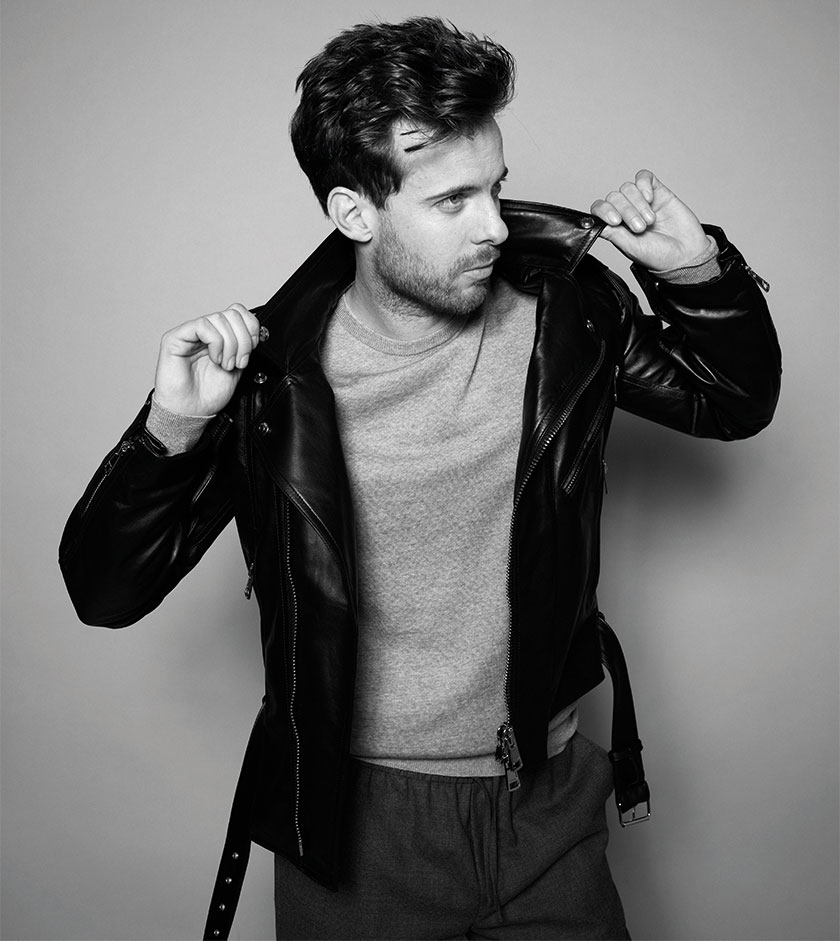 From his own work, he points to how The Curious Incident of the Dog in the Night-Time promoted a greater understanding of autism among the many hundreds of thousands of people who saw it. 'And I think those who saw Streetcat would come away from the film feeling like they understand what it's like to be homeless or to suffer from addiction.'
Ever unassuming, he stops himself, keen to stress that he's not trying to say you can save the world by acting. But right now, he goes on, every little helps. 'I think more than half of the world are good and caring about others and aren't just greedy and self-serving… but there are obviously people who are like that. Those of us who want to spread love and make the world a better place need to keep doing that more. Hopefully that will overcome.' 
Urban Myths: When Bowie Met Bolan will be released this spring on Sky Arts
MORE INTERVIEWS: Anna Harvey on Princess Diana's Style | Miranda Kerr on Family Homes & Tea | Gemma Arterton on Paris & Feminism

---