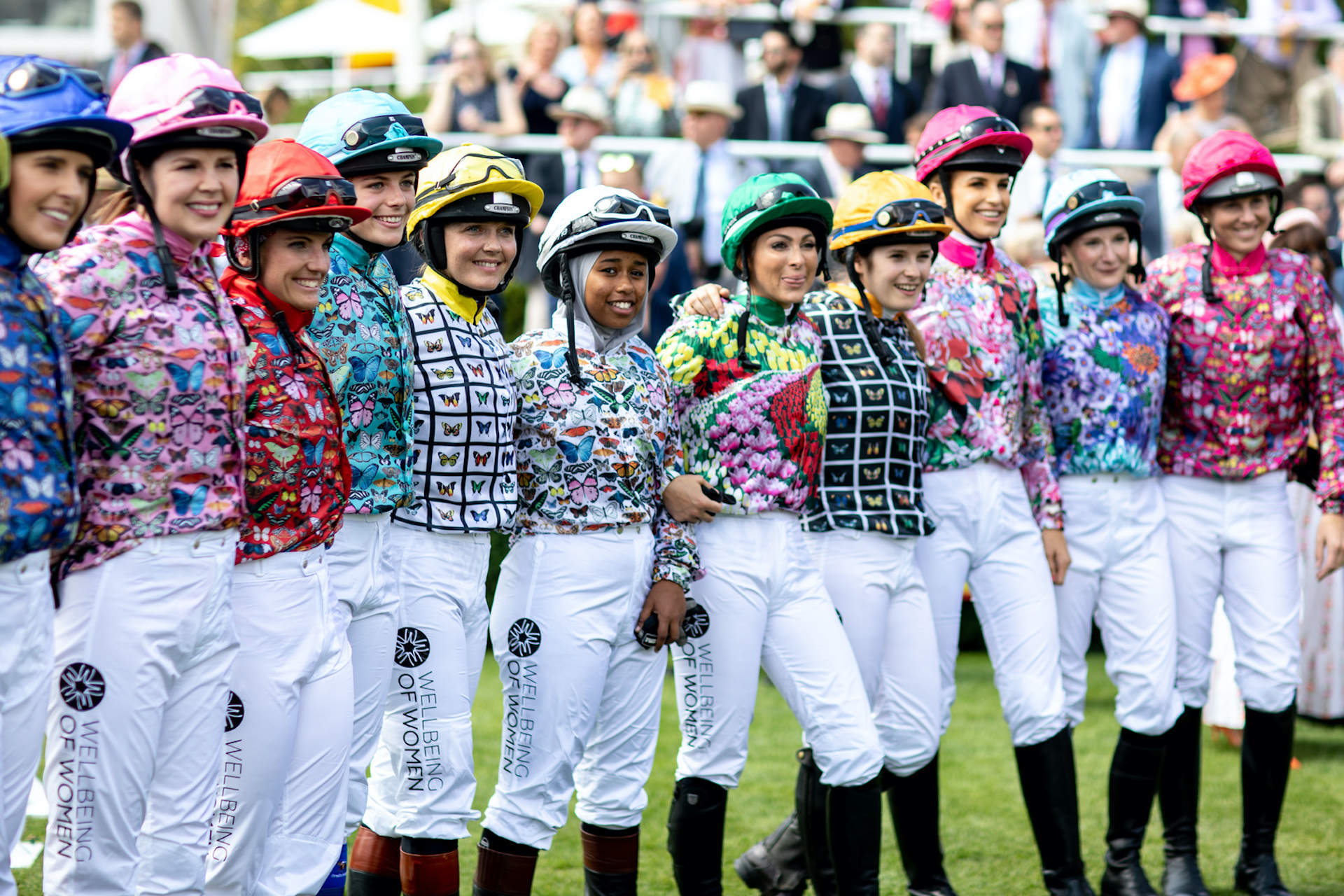 5 Things to Know About the Magnolia Cup 2022
---
The Magnolia Cup charitable race is held on Ladies' Day at Glorious Goodwood (26-30 July) every year. Here's everything you need to know.
Main image: © Stephanie O'Callaghan
Galloping Ahead: Being a Female Jockey in 2022
Five Things: The Markel Magnolia Cup 2022
1. The History
One of the highlights of Glorious Goodwood every year, the Magnolia Cup was started in 2011, with the aim of raising money for women-focused charities. Each year it brings together 12 women – with varying degrees of riding experience – who are then lent a horse and paired with a trainer, who puts them through a gruelling training programme to be ready for race day.
2. The Riders
The Magnolia Cup has attracted big names from the world of media, fashion, business, and sport since it began, with the likes of Victoria Pendleton, Edie Campbell, Dido Harding and Vogue Williams signing up to compete in previous years. In 2019, Khadijah Mellah made history by become the first hijab-wearing jockey to ride in a competitive British horse race.
In 2022, the line up of riders includes:
Rosie Brandreth-Poynter – Vet and former Great British Bake-Off contestant
Hayley Edgar – Former General Manager at the Sussex Food Company
Kate French – Gold medal winning pentathlete
Annabel Neasham  – Multiple Group 1 winning trainer, based in Sydney, Australia
O'Meara Rusike – Work rider at Ralph Beckett Racing
Olivia Kimber – Dance teacher and Multiple Sclerosis sufferer
Fiona Litchfield – Royal Military Police, soldier, cyber crime expert and Operations Manager at the Met Police
Kim Parker – Lifestyle and fashion journalist
Sally Goldsmith – Director of BBA Shipping
Lucy Robinson – Influencer and writer
Ashleigh Wicheard – Work rider at Neil Mulholland Racing
Janie Dear – Philantropist and friend of The Brilliant Breakfast
3. The silks
Every year, bespoke silks are made for each Magnolia Cup jockey by a fashion designer. In the past, these have included Vivienne Westwood, Amanda Wakeley and Mary Katrantzou.
For 2022, the kit will be created by fashion designer Roksanda Ilinčić. 'I wanted to reimagine some of my favourite prints, creating something special to champion these incredible women who bring such resilience and dedication to the course at Goodwood,' says the designer.
4. The charity
This year, the Magnolia Cup is sponsored by The Brilliant Breakfast, a fundraising initiative that raises money to support young women through the Prince's Trust. Founded by jeweller Annoushka Ducas, The Brilliant Breakfast will take place between 10-16 October 2022, with people all over the UK encouraged to host a breakfast to raise funds to help improve the lives and opportunities of disadvantaged young women.
5. The dress code
The Magnolia Cup kicks off proceedings on Glorious Goodwood's Ladies Day, when all attendees – men and women – are expected to don their sharpest and most stylish outfits. For women, think a printed summer dress and a conversation-starting headpiece; for men, a linen suit and Panama hat are de rigeuer. Dress to impress, have fun, and you won't go far wrong.
The Magnolia Cup takes place on 29 July 2022 at Glorious Goodwood. Find out more at goodwood.com
READ MORE
The Social Calendar: Dates For Your Diary / London's Best Private Members' Clubs