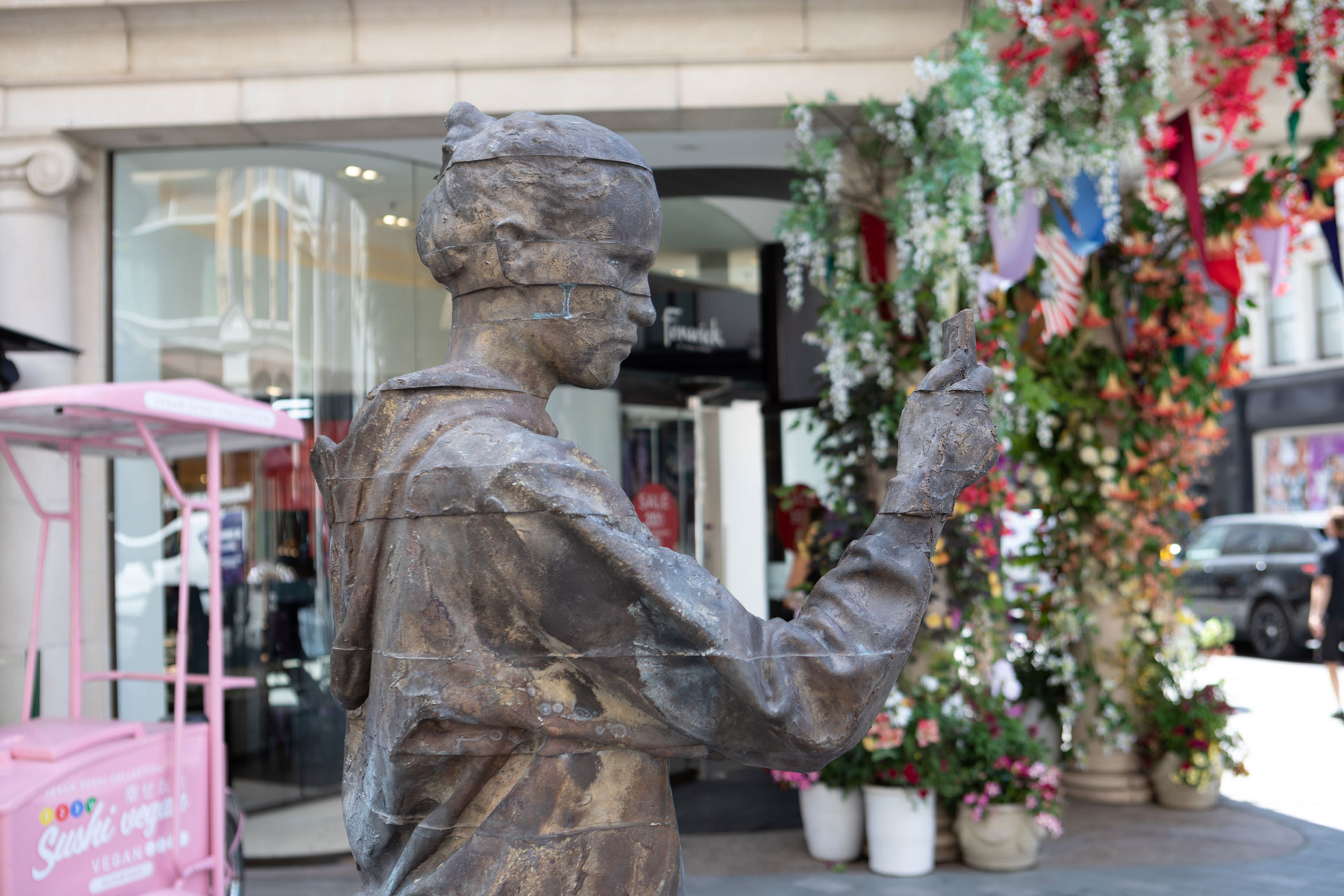 What To See at Mayfair Art Weekend 2022
---
The fair's director Cherie Silver gives us her highlights
Home to an array of top galleries, Mayfair has become renowned for its art scene – which is celebrated in an annual fair. Taking place from 24 – 26 June this year, Mayfair Art Weekend brings together works from different galleries across the district – from photography to sculpture; performance to painting. Here, fair director Cherie Silver picks out the top 10 things to see at the festival this weekend.
Mayfair Art Weekend: The Highlights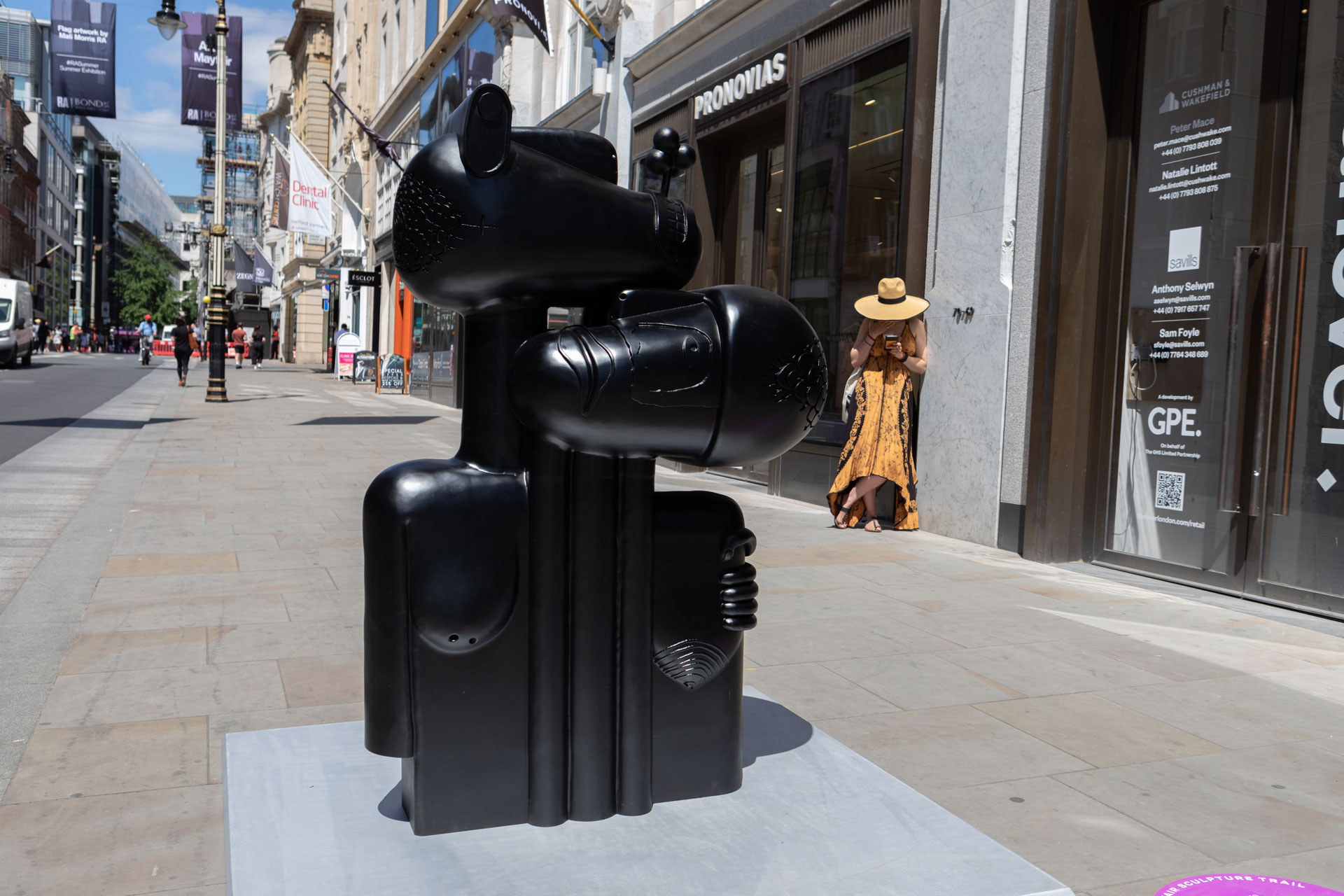 The Mayfair Sculpture Trail features an interactive outdoor exhibition of temporary sculptures presented by galleries participating in Mayfair Art Weekend, alongside permanent sculptures and public art situated on the iconic streets of Mayfair. Works include pieces by Kojo Marfo (presented by JD Malat Gallery), David Breuer-Weil (presented by E&R Cyzer), Andy Denzler and Lee Gil Rae (presented by Opera Gallery), Michael Speller (presented by Clarendon Fine Art), and Maurice Blik (presented by Bowman Sculpture). Spotlighted are favourite permanent installations around Mayfair from Banksy, Henry Moore, Elisabeth Frink, Antony Gormley, and a new installation of sculpture by Gill Berelowitz at 45 Park Lane. Until 31 July
Gallery HOP!
Mayfair Art Weekend 2022 kicks off with the return of the popular Gallery HOP! on Friday 24 June, with a special late-night viewing of all the partner galleries, animating the streets of Mayfair with open access to a wide audience of art devotees, young artists, and collectors. 24 June, 6 – 8pm
This is hosted by fair partner The May Fair Hotel, in its world-renowned May Fair Theatre. Launched in 2021, the judges have selected 12 artworks to be included in the screening, including artworks by Violet Frances Cato, Methas Chantawongs, Susan Eyre, Vardit Goldner, Nigel Goldsmith, Anna Jarai, Wu Jiawen, Thomas Lisle, Jennifer Louise Martin, Diana Olifirova, Chico Santos and Sam Williams. 26 June, 12 – 5pm
James Hyman Gallery has recently moved back into Mayfair over two gallery spaces, 48 and 50 Maddox Street, and both of their shows are super exciting. The first is The Countess of Castiglione, The Creation of a Legend, which includes over 50 rare portraits of the Countess from the 1850s to the 1890s, and the second is Derrick Greaves, From Shangri La to the Walled Garden – A 95th Birthday Celebration, a vibrant show marking Derrick Greaves' 95th birthday. Until 29 July
Across three floors of Cardi Gallery's London townhouse you'll find a comprehensive solo show of one of the founders of Fluxus, Wolf Vostell. Marianne Holtermann has managed to fit a monumental sculpture by Peter Buggenhout in one of the smallest gallery spaces in Mayfair – without it feeling out of place. Until 23 July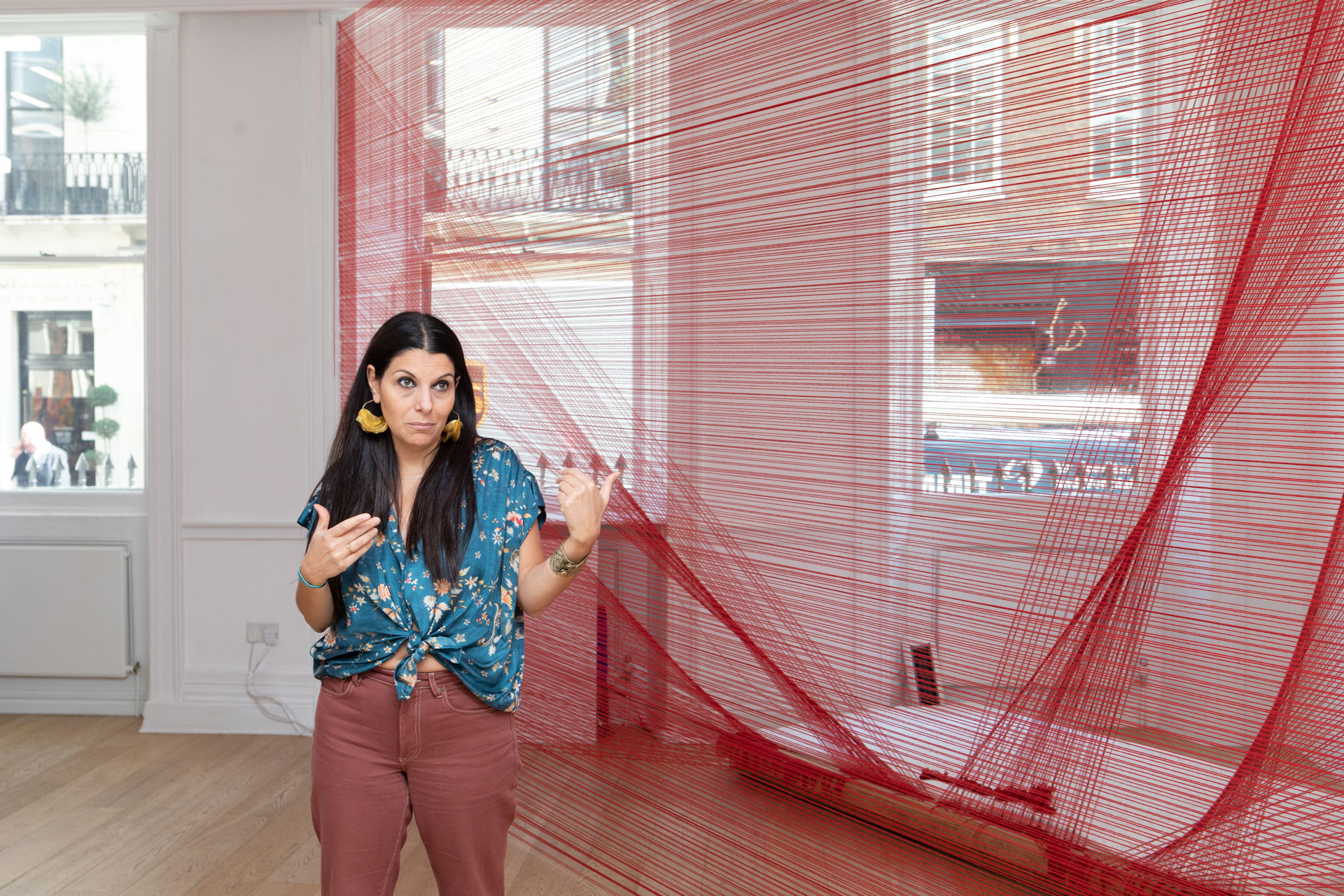 Here you enter the gallery to artist Romina de Novellis performing her artwork Veglia, while in the back of the gallery there is an immersive recreation of her performance piece Si tu m'aimes, protège-moi (2020). Until 26 June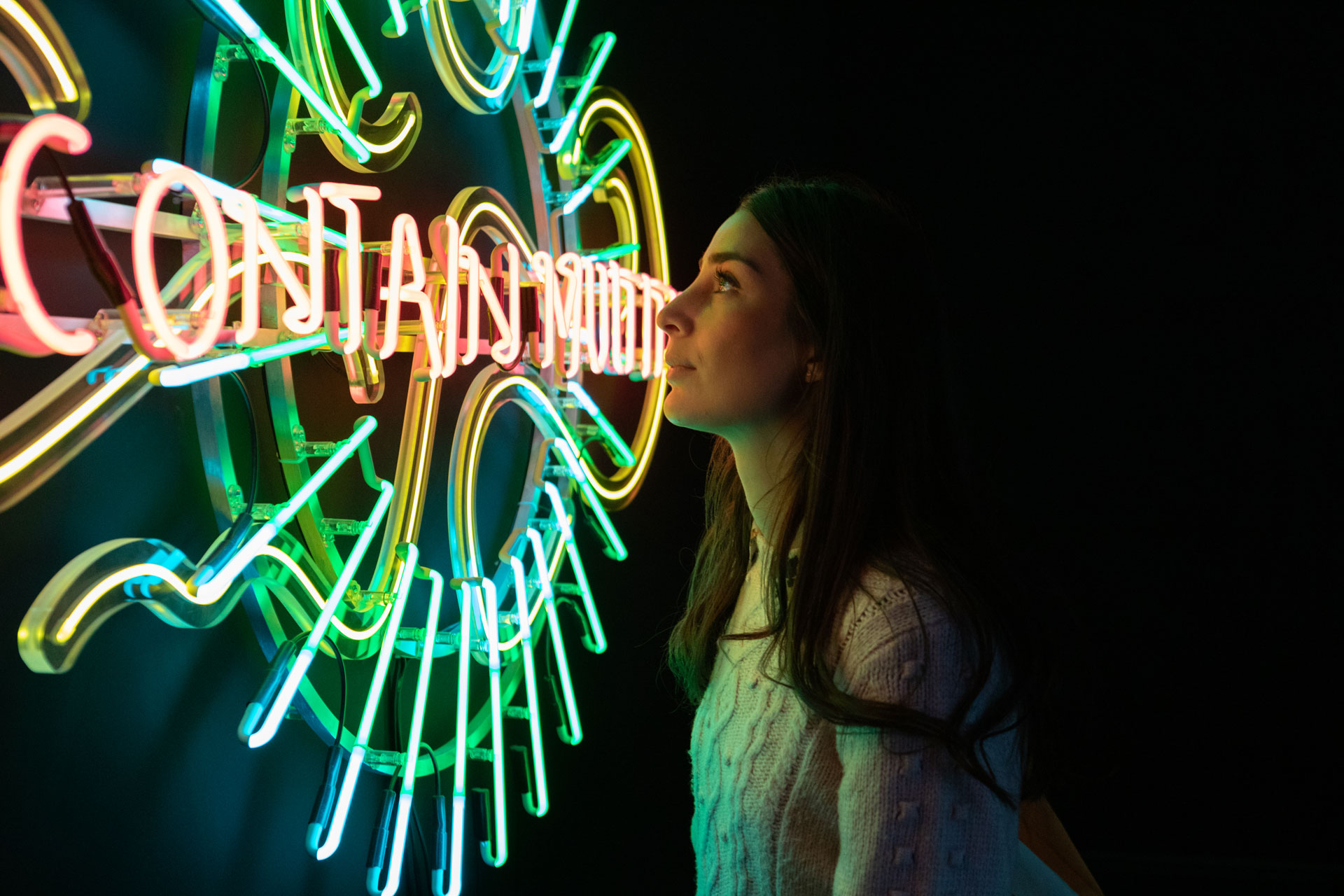 This is a unique project, conceived on both a personal and social level with the installation of site-specific light sculptures dotted across the city. At Mazzoleni's new first floor gallery on New Bond Street, you will be transported into Marinella Senatore's Afterglow as you step into the main gallery space. Afterglow is multi-site exhibition – so you will also see Senatore's works beyond the walls of the gallery in other parts of London. Until 26 August
Step back into the 1960s with The Mayor Gallery's restaging of Billy Apple's ground-breaking neon sculptures in Rainbows 1965 at The Mayor Gallery. This is a re-staging of Apple's ground-breaking solo exhibition first shown at Bianchini Gallery in New York in 1965, which was credited with being one of the first to treat electric light as a new sculptural medium. Taking the rainbow as its central motif, the show proved Apple's attraction to new products and advancing technologies, plus his fascination for the science of colour and light. Until 27 July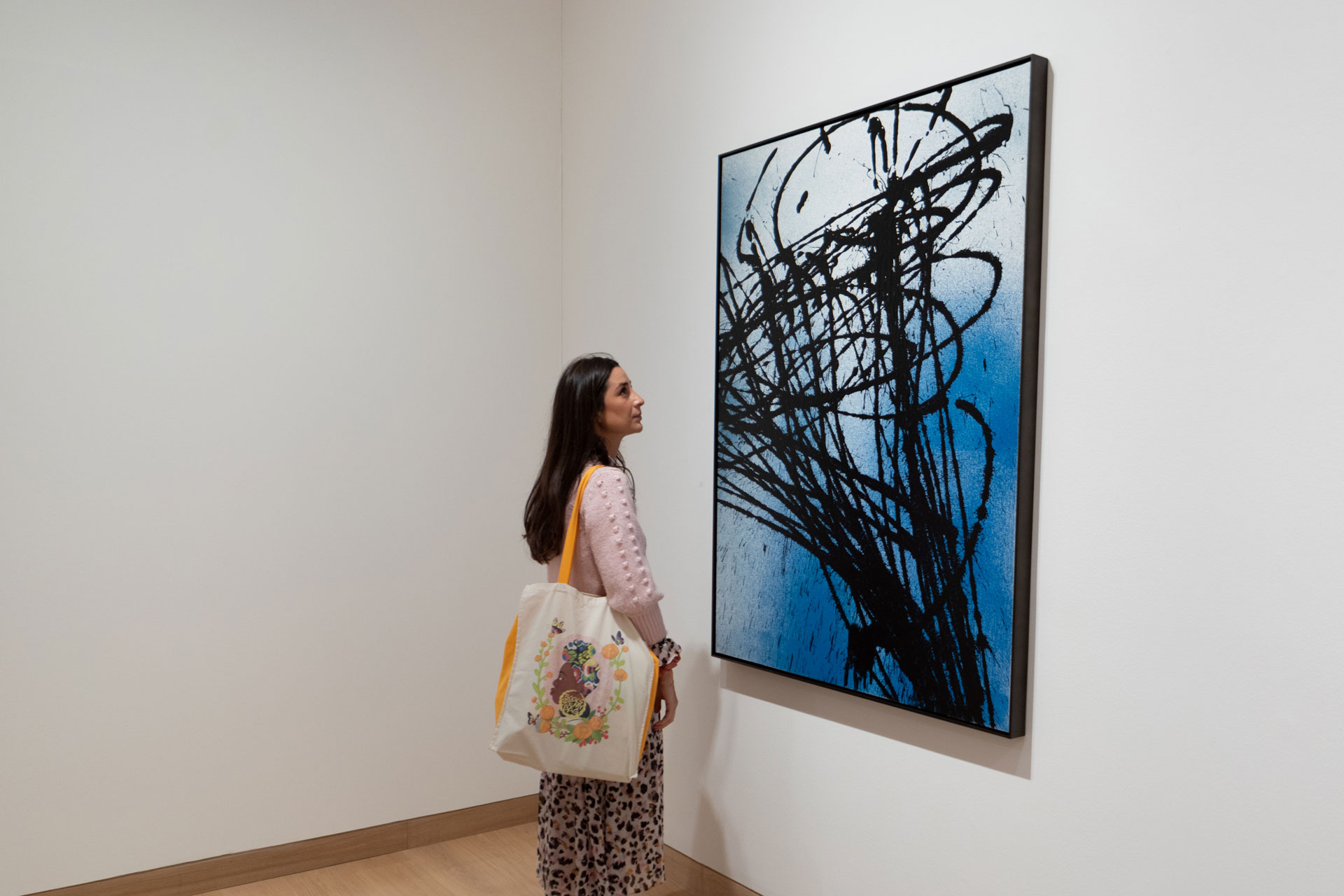 This is an example of good curation, revealing the link between the artist's abstract paintings and his photography. It illuminates the importance of photography to the development of the artist's work, who is primarily known for his abstract paintings. Approximately 30,000 photographic negatives are held by the Hartung-Bergman Foundation and yet his photographs have never been exhibited in London; it will also be the first time some of them have ever been publicly exhibited. Until 1 July
Interlude at John Martin Gallery
The 30-year anniversary show at John Martin Gallery is also a must-see, recalling some of the artists and exhibitions the gallery has shown over the past three decades. Until 26 June
Find out more at mayfairartweekend.com
READ MORE: