Sabrina Mahfouz is a multi-award-winning British Egyptian poet screenwriter, playwright, female activist, mother and one of the authors of The Good Immigrant, the book that beat Harry Potter to become readers favourite of 2016. Here, Sabrina answers our 'what it means to be a woman in 2018' Q&A, to mark 100 years of suffrage; the Representation of the People Act 1918 was passed on 6 February 1918.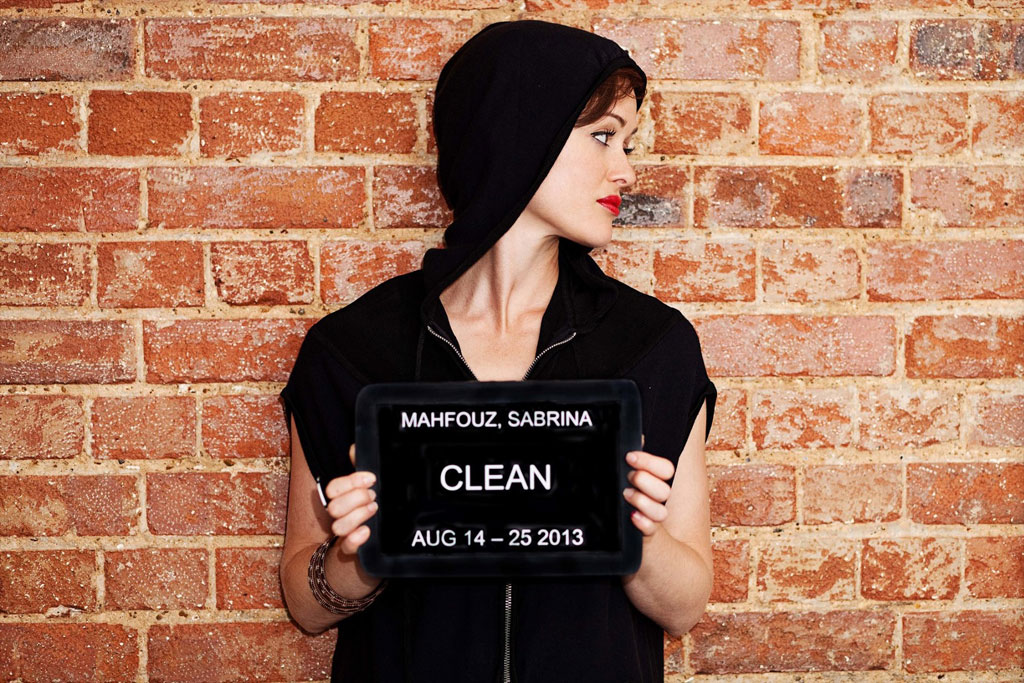 Sabrina Mahfouz British Egyptian Poet & Playwright
It's been 100 years since women were granted the right to vote in the UK – how far do you think women have come in the last century?
Women have occupied almost every top position of power in almost every industry and area of public life in those 100 years, so of course the progress is gargantuan and such a huge debt is owed to those brave, bold women who led the way.
But the women who have held these top positions are often notable for still being the 'only woman' or the 'first woman' to do so, it is certainly not yet normalised enough for opportunity to be considered anywhere near equal. Whilst it is true that 100 years ago I personally, as a working class, immigrant class woman, still wouldn't have been able to vote let alone have the postgraduate university education I've been privileged to access today, the obstacles to achieving potential are still evident.
We have recently come to learn of the devastating scale of harassment that women everywhere face on a daily basis. Domestic violence occurs at unrelentingly horrific rates, which is one of many terrifying results of misogyny that has remained a tenet of our society, despite the right to vote and various other hard-won rights. There is also the matter of equal pay – we are still pound for pound, hour for hour, working for less money for the same job, whatever it is. So, the fight is still very much on!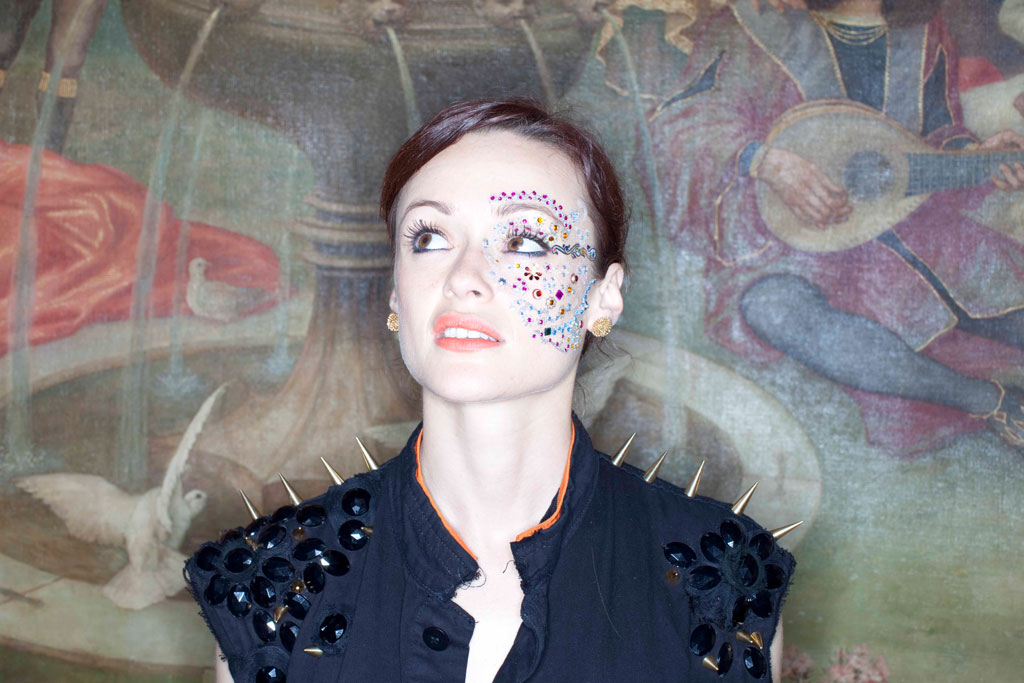 What does it mean to be a woman in 2018?
The same as it ever did – to be part of the revolution, the uprising of togetherness, to be the power for change. And, therefore, to be tired! But surrounded by brilliance.
What do women still need to achieve?
Solidarity across all forms of oppression.
Your personal proudest achievement?
Professionally, it was compiling 22 British women writers of Muslim heritage together for the first time in an anthology, The Things I Would Tell You: British Muslim Women Write (Saqi Books, 2017) and touring around the UK and internationally with it, challenging and changing perspectives with poetry, prose and play scripts.
Personally, it is bringing up my wonderful child to his current toddler age whilst maintaining a satisfying career – the most difficult but rewarding thing I've ever done.
If you could teach young women one thing about being it woman it would be…
You are never too young to teach anyone about what it means to be a woman like you!
And if you could teach young men one thing…
Demanding gender equality is not an attack on men and the achievement of it does not put men at a disadvantage – everyone benefits! Take the time to really think, listen and learn about what it means from as many sources as possible.
Complete the following: In the next 100 years, I hope women will…
…Be united in readiness to defend their hard won (complete) equality if necessary, despite otherwise differing ideologies and ways of life.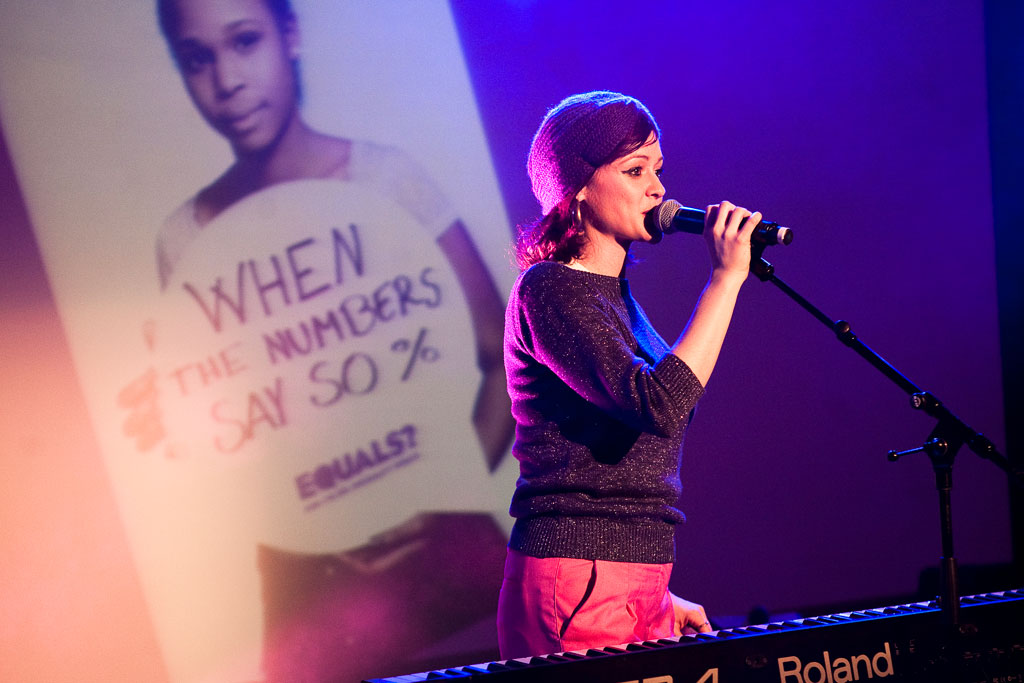 More about Sabrina Mahfouz
Raised between London and Cairo, Sabrina has become a leading figure in feminism and youth culture and regularly challenges the establishment with her passionate political arguments. She works hard to change racial and cultural perceptions through arts and much of her work explores what it means to be a woman in Britain today. She regularly hosts workshops for women from difficult back grounds to explore their creativity and freedom of speech.
Fast becoming one of the UK's most powerful and exciting voices, the Evening Standard voted Sabrina alongside Stormsy and Tinie Tempah as their representative for the Capital of Culture movers and shakers.
Sabrina will be launching her clothing and accessories line WITCH with New York visual artist Zoe Buckman, designer Natalia Barbieri and yogi Martha Whelan on International Women's day (8 March) this year. The clothing will all feature feminist images and wording and will support a different women's charity every month. Find our more at sabrinamahfouz.com.
Everything that's Happening this Year to Mark 100 Years of Suffrage 
More women of note: Hannah Shergold
---