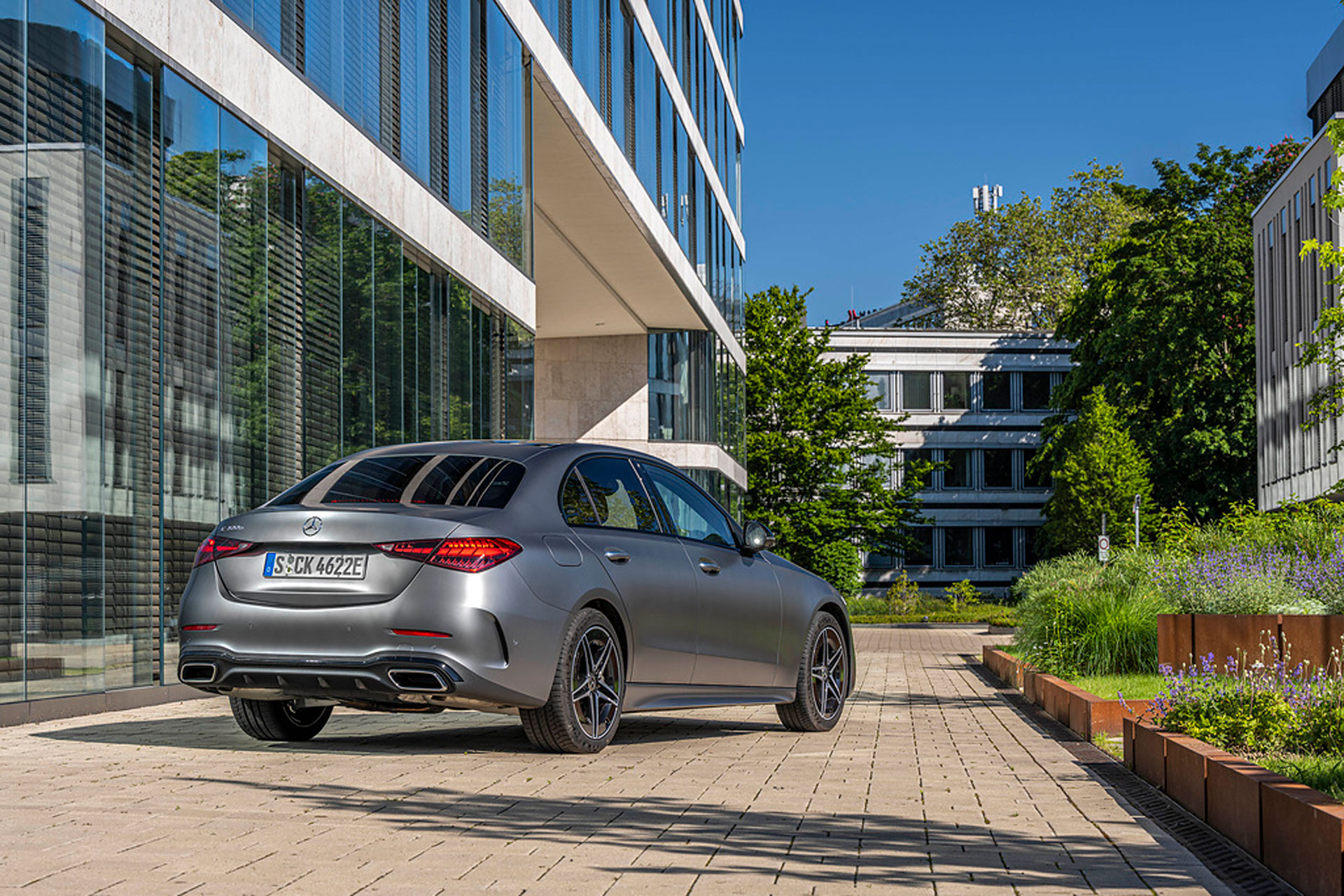 Mercedes 300 e — The Green Lane
---
'Svelte, classy and big on luxury'
The Mercedes 300 e is a premium saloon but does it have enough pizzazz to excite motoring editor Jeremy Taylor and sustainable fashion expert Jessica Saunders?
The Green Lane: Mercedes 300 e Review
JS – Last week's all-electric Honda e was a fashionable city runabout that looked incredibly cute. This 300 e is obviously a more practical car but somehow lacks a little excitement, don't you think?
JT – Well, yes, I suppose it does but Mercedes isn't exactly well-known for radical car design. What we have here is an executive saloon that competes in the company car park alongside the Audi A4 and BMW 3 Series.
I suppose it is an imperious drive – comfortable, refined and very well built. What's the deal with the 'e' in the name?
Not everyone is ready for the electric revolution. The 300 e is a plug-in electric hybrid that offers the best of both worlds – all-electric power for the daily commute and a 2.0-litre petrol engine for longer journeys.
I read that what makes this new model special is that it packs a sizeable 25.4 kWh battery, actually equal in size to the original, electric-only Nissan Leaf.
Correct. Which means the Merc is good for up to 68 miles miles on battery power alone and should return around 80mpg overall. Plus, it is equipped for DC rapid charging, which makes topping up the battery a lot faster on the move.
The batteries are under the floor, which does reduce the boot space a bit but otherwise there's very little to tell this hybrid apart from a combustion-engined car. The smallest Mercedes saloon is svelte, classy and big on luxury – just enough to stand out on the driveway.
You might need a tech-savvy youngster to help explain the high-tech, touchscreen dashboard but otherwise this a solid all-rounder for around £50,000, depending on the specification.
It is quite bewildering on the inside – apps, streaming services and all manner of screen configurations.
Welcome to the brave new world of cars that think for themselves. The only feature they won't need soon is a driver….
Jessica Saunders is Director of Programmes at London College of Fashion, studying for a PhD in sustainable e-textile design.