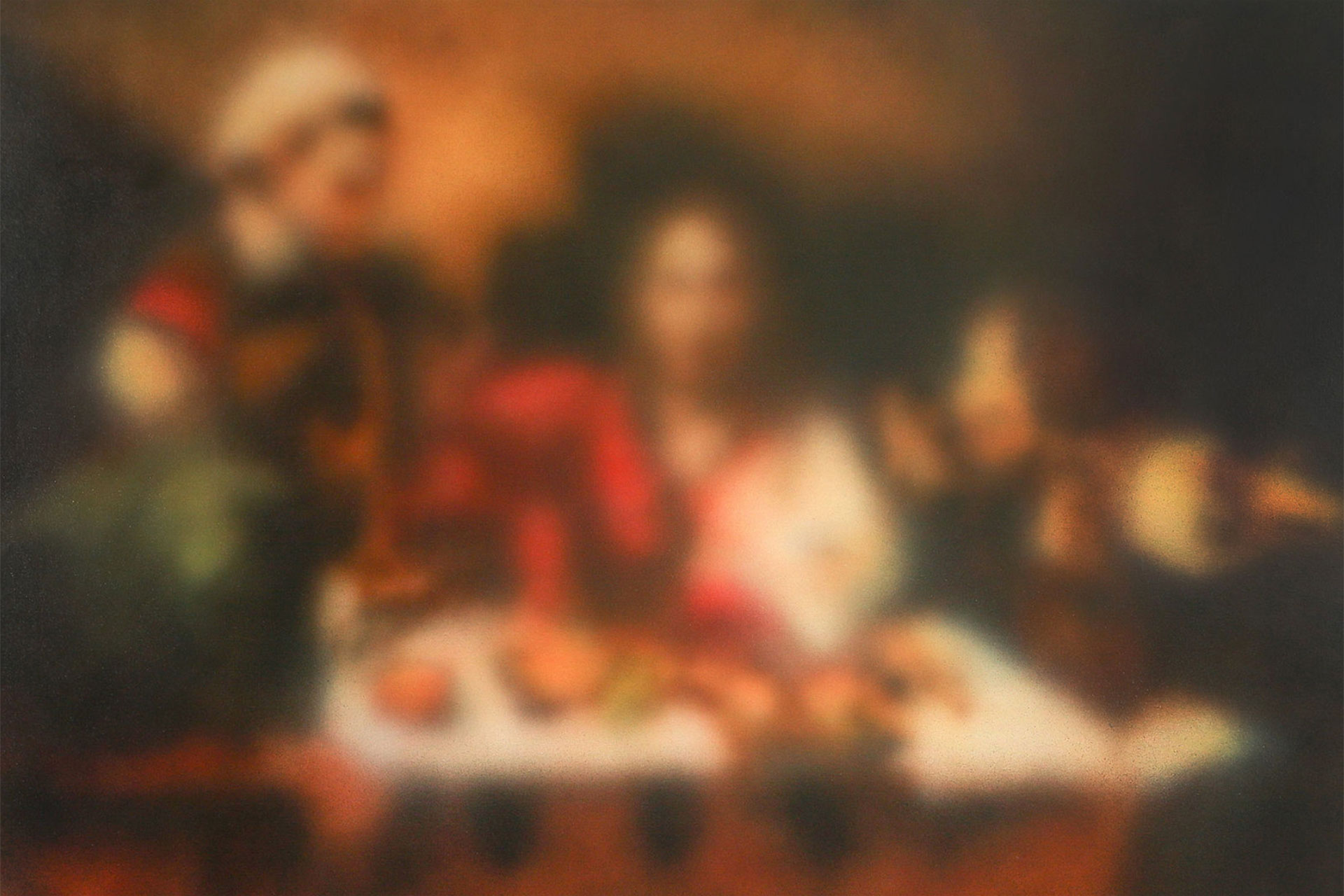 The Miaz Brothers on Their New Exhibition at Maddox Gallery
---
See the old masters through a different lens
Italian art duo Roberto and Renato Miaz are known for their out-of-focus works which challenge viewers to use their own perception. Their latest exhibition, The Past, Present & Imperceptible, is perhaps the most intriguing so far. It's launching at Maddox Gallery this May following a year-long residency there. Rendered in their signature style with layers of aerosol paint, the works present hazy, candlelit scenes of legends, fables and fantasies. 'It is not possible to gaze passively,' say the pair. Ahead of the exhibition launch, C&TH met the Miaz brothers to find out more.
Q&A with The Miaz Brothers
How would you describe your signature artistic style?
Our style is the result of a long learning process. It represents a reality that is blended with our inner hopes, where nothing is definite, but it has direction. Uncertainty holds more truth than anything else, be it definite or abstract, so by making our works hazy, we are creating a truthful account of the world around us.
What do you aim to achieve in terms of the way viewers interact with your work?
Our biggest hope is that our work completely absorbs the viewer, capturing their attention and transporting them to another realm. Your brain is always seeking certainty so looking at our work is immediately engaging. You search for something definite but in the end, you have to make the image your own.
Tell us about the artistic process you use…
We create our canvases by layering up coatings of aerosol paint. We use a spray gun with water-based acrylics to build up an overall shape that is subtle but recognisable. We stop at the point at which a viewer must use their imagination to complete the picture and then finish the canvas off with a glossy varnish.
What are you inspired by?
Anything can be inspiring: history, nature, philosophy, the world around us. Whatever it is that inspires you, it is important to surround yourself with it. Our relationship to the outside world affects our inner being and so we hope that by creating something beautiful, we can help improve the physical and mental wellbeing of others.
How do you find working together as brothers?
It has always been very natural. We played as children and our relationship developed and transformed over the years. We loved finding new ways to entertain ourselves until we reached a kind of adulthood. At that point, we translated play into something perennial and spiritual. We are very lucky to have the same interests and vision and enjoy working together.
Tell us about your exhibition at Maddox Gallery…
We hope that the artworks we have created for this show, The Past, Present & Imperceptible, will transport viewers to a place of joy and freedom. We want to provide them with a safe haven of comfort and wellbeing in their everyday lives, even if it is just for a moment.
With selfie culture and ever-developing facial recognition technology, these days we're more visible than ever. How far is your work a reaction against those aspects of modern life?
Good honest intentions are expansive. In many ways, our work is a reaction to and even a denunciation of the unbelievable invasion of privacy we are subject to today.
The past year has seen a rise in online exhibitions. How do you think seeing art online compares to seeing it in person?
To us, there is absolutely no doubt that seeing an artwork in real life is better than online. Our paintings were created to be seen in person. They were made to provide the viewer with a visceral and phenomenological experience and that is something an image alone can never capture.
The Past, Present & Imperceptible is on display at Maddox Gallery from 20 May – 10 June 2021. maddoxgallery.com
READ MORE: