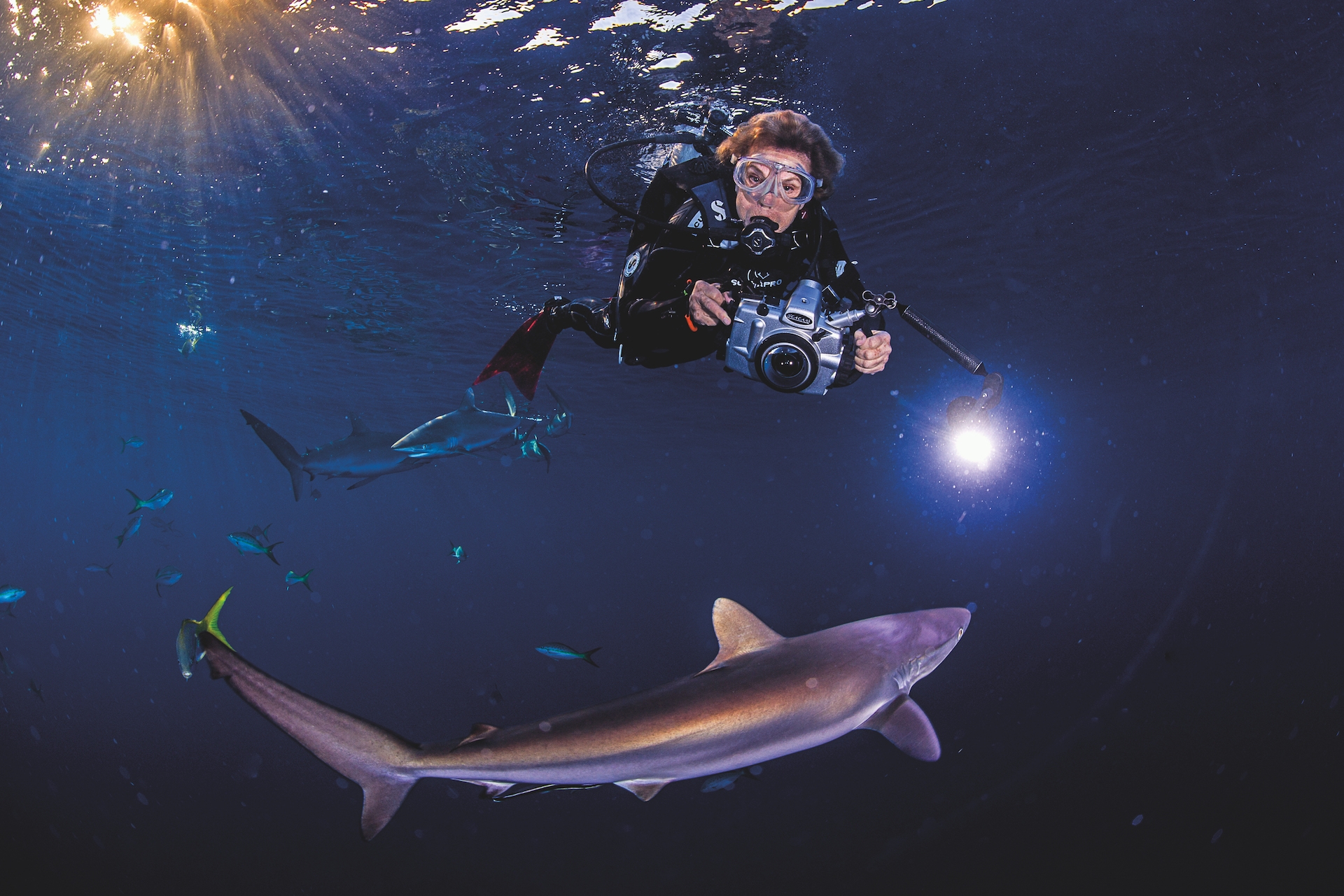 My Little Green Book: Saving the Oceans with Dr Sylvia Earle
---
What will it take to save our seas?
C&TH's sustainability columnist, Lisa Grainger, meets legendary marine warrior and ocean defender, Dr Sylvia Earle, to discover her plan for saving the planet's seas.
Interview with Dr Sylvia Earle
Dr Sylvia Earle guffaws when I ask her if she eats fish. 'Does Jane Goodall eat chimpanzees?' she quickly ripostes. 'What you gotta remember is that I know these creatures; they have faces and personality; they communicate. So, no. I like my fish swimming in the sea – not in lemon butter.'
Variously described as 'the Joan of Arc of our seas', our 'Ocean Mother', and 'one of the world's greatest oceanographers', Earle is, like David Attenborough, not just one of the greatest explorers of our planet, but one of its keenest defenders. Having loved the ocean all her life and accomplished more than 7,500 dives (including one just the week before), the elegant 87-year-old whose unconventional life – which has featured in a Netflix documentary – has seen our planet's watery expanses from all angles, from its polar icecaps to its blackest depths.
As the first female Chief Scientist of the US National Oceanic and Atmospheric Administration in 1990, with the ear of countless presidents, she has also been privy to some of the leading science tracking the health of our oceans. Which is why she is still on the road for more than 300 days a year, from Beijing to the Galapagos, and Stockholm to Cape Town, talking and filming and berating governments. Because she knows the truth – and wants everyone else to know it too: that our ocean is dying.
'People need to open their eyes,' she tells me matter-of-factly over Zoom. 'We have to show people that we don't have much time left. The next ten years is going to be vital if our planet is going to survive. And we do have the power to turn it.' Unlike those of us who are vaguely aware of the destruction of the waters that make up 90 per cent of our planet but don't have the documentary evidence, Earle has witnessed the degradation in front of her own eyes. (When I ask her where her favourite dive spot is, she immediately quips 'anywhere on our planet 50 years ago'.) She's seen rivers turn to metallic sludge, mangroves concreted over, thick shelves of rubbish pile up beneath Antarctica, microplastics in every part of the sea, and trash accumulate in some of the deepest beds of the ocean.
But, unlike most of us, she has a plan – and that is to try to set aside 30 per cent of the ocean by 2030, from drilling, fishing, fracking, mining, nuclear test blasts, polluting and general human interference (right now only three per cent of the ocean is protected and 15 percent of land).
Since it was launched in 2010, her Mission Blue organisation has persuaded governments to set aside 143 'Hope Spots' in 69 countries around the world, covering 58 million kilometres. The plan is not just to save the imminent extinction of marine life. It's to reduce the toxins in the sea – some big fish that feed on smaller ones have such high levels of poisons in them, she says, 'they could be classed only as semi-living'. It's to clean up the waters, so plants can oxygenate our planet better (sea plants produce 80 per cent of the world's oxygen) and limit the warming of our climate.
'People have got to start thinking of the sea as like a micro-soup of creatures that help to keep our planet healthy – and stop regarding it as a free larder and an empty dump,' she says.
In February 2023, the campaigner will be going to Antarctica with Aurora Expeditions on a new boat named after her, with the aim of making more people ambassadors of the ocean. 'We need everyone on board to magnify the message quickly,' she says. 'It's only when you understand what's underneath the sea and what we are doing to it that you change, and that you put pressure on your family, your friends, your government. We need every person to take care of nature as if their life depends on it. Because it does.'
Find out more at mission-blue.org and auroraexpeditions.com.au
DISCOVER MORE SUSTAINABILITY INTERVIEWS