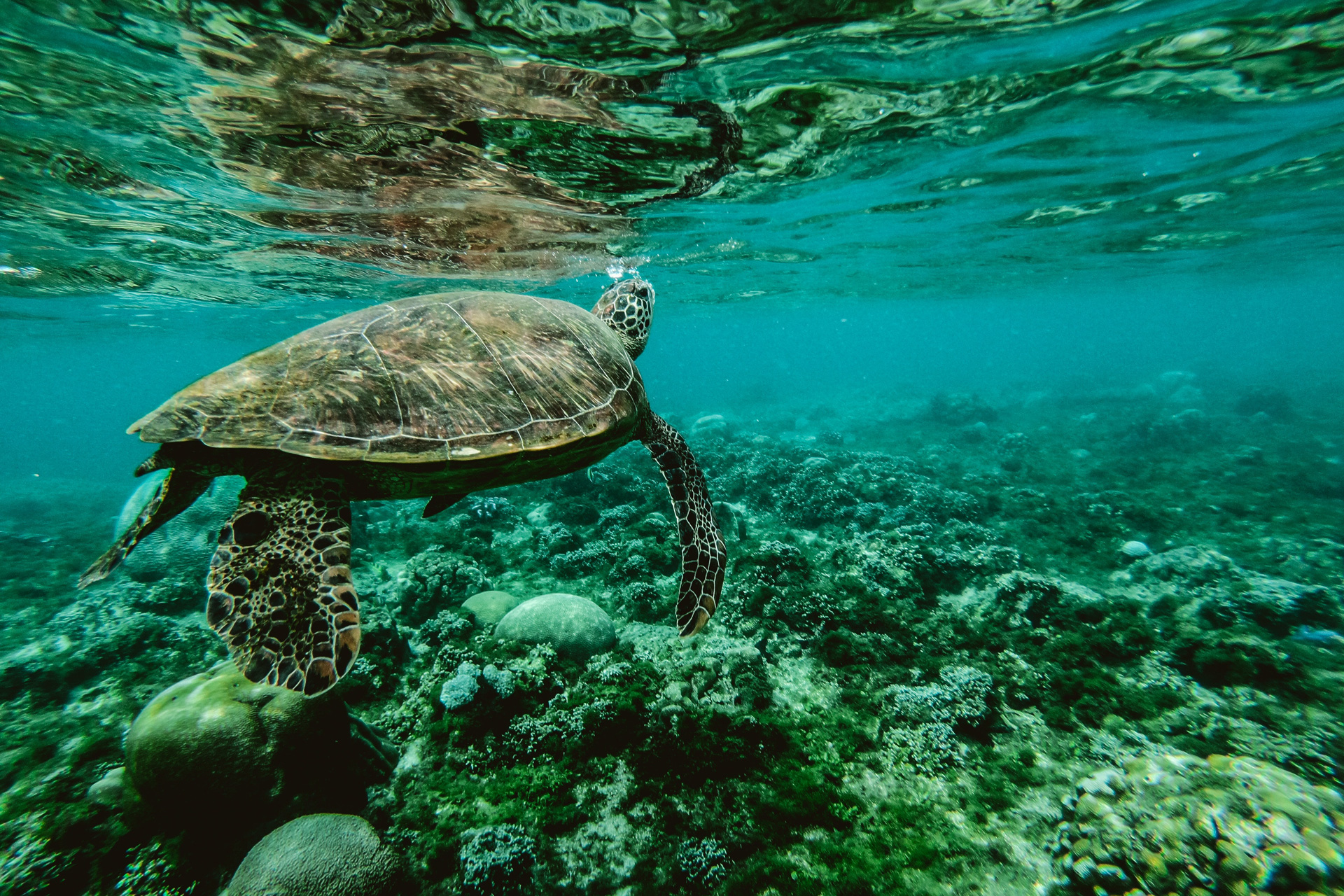 World Oceans Day: Everything You Need To Know
---
This year's theme is 'Revitalisation: Collective Action for the Ocean'
Celebrated each year on 8 June, World Oceans Day was appointed by The United Nations as 'a day for humanity to celebrate the ocean.' Here's everything you need to know.
If you've watched Seaspiracy (the much-talked-about documentary film about the effects of commercial fishing), you might already have an understanding of how humans are negatively impacting the oceans. From rising sea levels to marine pollution, our oceans are under serious threat.
Seventy per cent of the earth is made up of water, producing at least 50 per cent of the planet's oxygen, as affirmed by the United Nations. Though we often take them for granted, earth's oceans are vital to our existence – and now, they need our help more than ever.
What is World Oceans Day?
'With 90 per cent of big fish populations depleted, and 50 per cent of coral reefs destroyed, we are taking more from the ocean than can be replenished,' says the UN. 'To protect and preserve the ocean and all it sustains, we must create a new balance, rooted in true understanding of the ocean and how humanity relates to it. We must build a connection to the ocean that is inclusive, innovative, and informed by lessons from the past.'
World Oceans Day provides an opportunity to reflect on this, spread awareness and incite action. Since it's declaration in Rio de Janeiro at the Global Forum in 1992, the global event has inspired ocean clean ups, safeguarding solutions, and even greater gender parity within ocean-related industries. Previous themes have included 'Clean Our Ocean', 'Our Oceans: Greening Our Future', and 'UNCLOS @ 30', which marked the thirtieth anniversary of the United Nations Convention on the Law of the Sea.
This year's event will be the first hybrid celebration, hosted in-person at the UN Headquarters in New York and broadcast live.
What is this year's theme?
This year's theme is Revitalisation: Collective Action for the Ocean, stressing the need to work together to save our oceans. The day will be shedding light on the communities, ideas and solutions that are working together to protect and revitalise the ocean. Marine biologist, oceanographer and explorer Sylvia Earle will be diving into this year's theme in an introductory talk at 10.30am, with spotlights on global collective actions and initiatives taking place throughout the day. There will also be a panel discussion on how to take a regenerative and collective approach to building a resilient ocean economy, with topics spanning ocean finance, private sector collaboration and innovation through startups. View the full schedule here
How can I get involved?
Events are taking place all over the world, hosted by science centres, research institutes, NGOs and communities. You can search the World Oceans Day calendar to see what's going on near you. The event will also be live-streamed, meaning you can tune into the talks and panel discussions from home – register here for free to join the virtual event.
Featured image: Belle Co via Pexels
READ MORE:
Environmental Artists To Know / What is Regenerative Tourism?