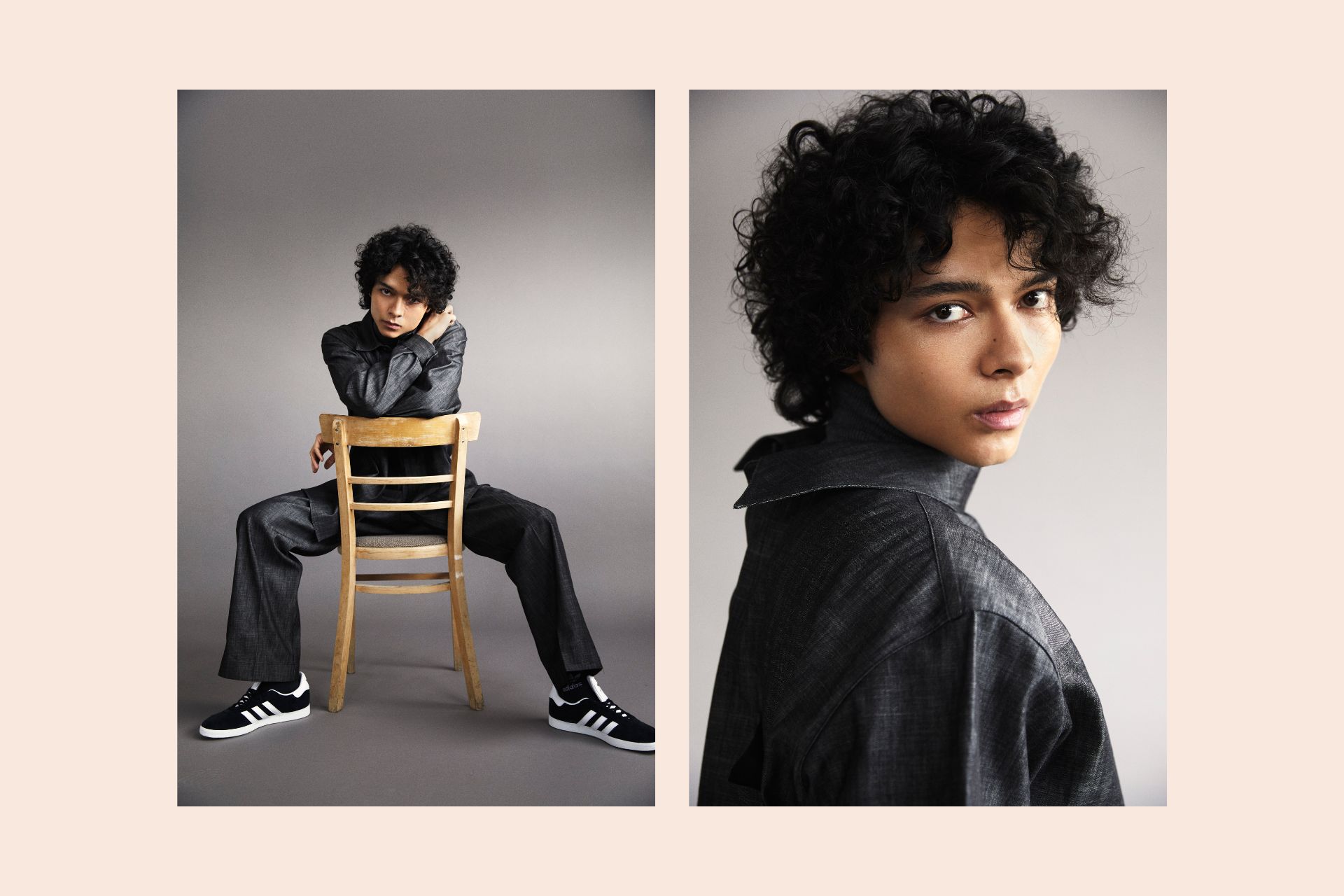 'It Was Truly The Best Experience Of My Life': Narayan Hecter On Filming No Escape – Interview
No Escape is streaming now on Paramount+
Half French on his father's side, and half Cambodian/half Vietnamese on his mother's side, Narayan Hecter joins Abigail Lawrie and Rhianne Barreto on Paramount+'s No Escape, which transports viewers to sunny waters off the coast of the Philippines and a ship called The Blue. C&TH sat down with Narayan to chat all things filming No Escape.
Interview: Narayan Hecter On
No Escape
Hi Narayan, how's life going at the moment?
Amazing! I've just finished shooting for one month in the Kanchanaburi jungle, my first action film! My body still hurts, but I miss the Thai weather a lot. And I just had the premiere of No Escape. So far so good.
On No Escape, can you give us an elevator pitch for the show?
No Escape will keep you guessing all the way through. It's a roller coaster ride in which two young English women escape the UK and find themselves trapped on a boat named The Blue off the coast of the Philippines with five others, all with mysterious pasts. From the get go, we find the boat empty in the middle of the ocean and, through a series of flashbacks, we get to see what happened. Dark forces are at play in some of the most beautiful locations in the world.
Can you tell us about your character?
Joseph is a strange being that happened to sail on the Blue. Although clearly very different from the others, he still manages to find a way of living as an artist on the boat. He's clearly an outcast compared to the others, and doesn't talk or do much, but when he does, it's always memorable…
What was it like playing him?
It was the first time I had the chance to explore a role for months on end, and this was a massive journey. I loved playing Joseph. He is something of an outcast and I have felt this at times in my life. He helped me embrace this part of myself. He is his own person and lives by his own rules. He is intense and unpredictable – what fun to play someone like this.
How did you get into character and prepare for the role?
Before going to Thailand, I went to see a movement teacher called Liana Nyquist, and she helped me find the character's physicality. It was really fun and gave me many ideas on how I wanted Joseph to move around the boat. My absolute favourite part was finding a playlist of carefully chosen music that relates to what I call the essence of the character. I would listen to this throughout the seven months of filming, floating in my own world with my headphones.
What was filming like?
Probably the most memorable time of my life. I loved every moment and felt so lucky. I was waiting for a role like this for a long time, and I was not disappointed.
It was extremely hot on the boat and at times there were more than 30 cast and crew on board. There were so many stories that happened – so many adventures. We got to explore beautiful islands and the scenery was just unbelievable. The feeling of waking up every morning being surrounded by such beauty, taking a speedboat to head out to the location and knowing that I was going to get to act all day, was truly the best experience of my life.
Any funny stories or standout moments from rehearsals or filming?
One scene I thought I was being brilliantly flirtatious as Joseph, and they ended up using it as a creepy scene. Great!
What is the cast dynamic? Who was your favourite person to work with?
Everyone was really professional. It felt like every group scene was visceral and that we really did work on The Blue. I loved working with everyone, but Jay Ryan's extensive acting experience was really comforting during hard scenes – he made me feel safe on set.
Are you still in touch with any of your co-stars?
I saw a few of them during the premiere and it was lovely, and we try to stay in touch with messages. Colette (Shell) and I call from time to time, and I'm going watch her own theatre show in London soon!
You've also starred in After Love, Riviera and D. I Ray – what has been your favourite project to date?
Riviera was my very first TV series and I really learned a lot. This is the one that I remember the most.
Any roles in the pipeline that you're excited about? (If you're allowed to tell us!)
Just finished shooting a French action movie called Largo Winch, and I am very curious about the result. Also, there is a movie planned for next year in which I will play the lead – directed by Oscar nominated Timo von Gunten. I love the script and I'm gonna give all my guts to that project.
Which character that you have played in the past do you relate to the most in your own life?
Joseph from No Escape without a doubt because, with an adventure of seven months, you certainly learn many things about yourself and what you're capable of!
Who has been your favourite actor to work with in the past?
I'll always remember working with Rupert Graves. It was my first shoot in a TV series and, after work, he invited me for dinner and was the nicest guy on earth.
Which co-star did you learn the most from?
All of them in their own way. But if I was to choose one in particular, I would say Jay Ryan. He showed me how to believe in my work, that I could do it.
What's a genre you'd like to do more of?
Probably something like character driven arthouse movies. But to be honest, I have fun with all genres as long as I am working.
Do you get to spend much time at home?
All the time – that's my duty as a super introvert.
What's your relationship with social media like? 
I really like it when people share their work and creativity. I'd love to be more active on social media, but I'm not so very skilled at that.
How do you find balance in your personal and work lives?
I haven't found a balance yet. It doesn't bother me to surrender myself to work. That's what I'm looking for.
What did you want to be when you were growing up?
I wanted to be an e-sport player and spend my whole life on video games.
If you could give advice to your 15-year-old self, what would it be? 
Eat more, instead of playing video games – go out and do more, and learn English earlier.
How can we all live a little bit better?
Do acting classes and learn to empathise with what it means to be an 'other'.
Quick Fire
I'm tuning into… Diablo 4
What I'm reading… The Meaning in Dreams and Dreaming by Maria R Mahoney
The last thing I watched was… The Triangle of Sadness
What I'm most looking forward to seeing… Oppenheimer
Favourite film of all time… Swiss Army Man
Band/singer I always have on repeat… Labrinth
My ultimate cultural recommendation… Attack on Titan
Cultural guilty pleasure… Japanese manga
What's next for me is… Boredom (unless I get another role soon!)
No Escape is streaming now on Paramount+.
Featured image by David Reiss. Styling by Farrah O'Connor. Grooming by Charlotte Yeomans.