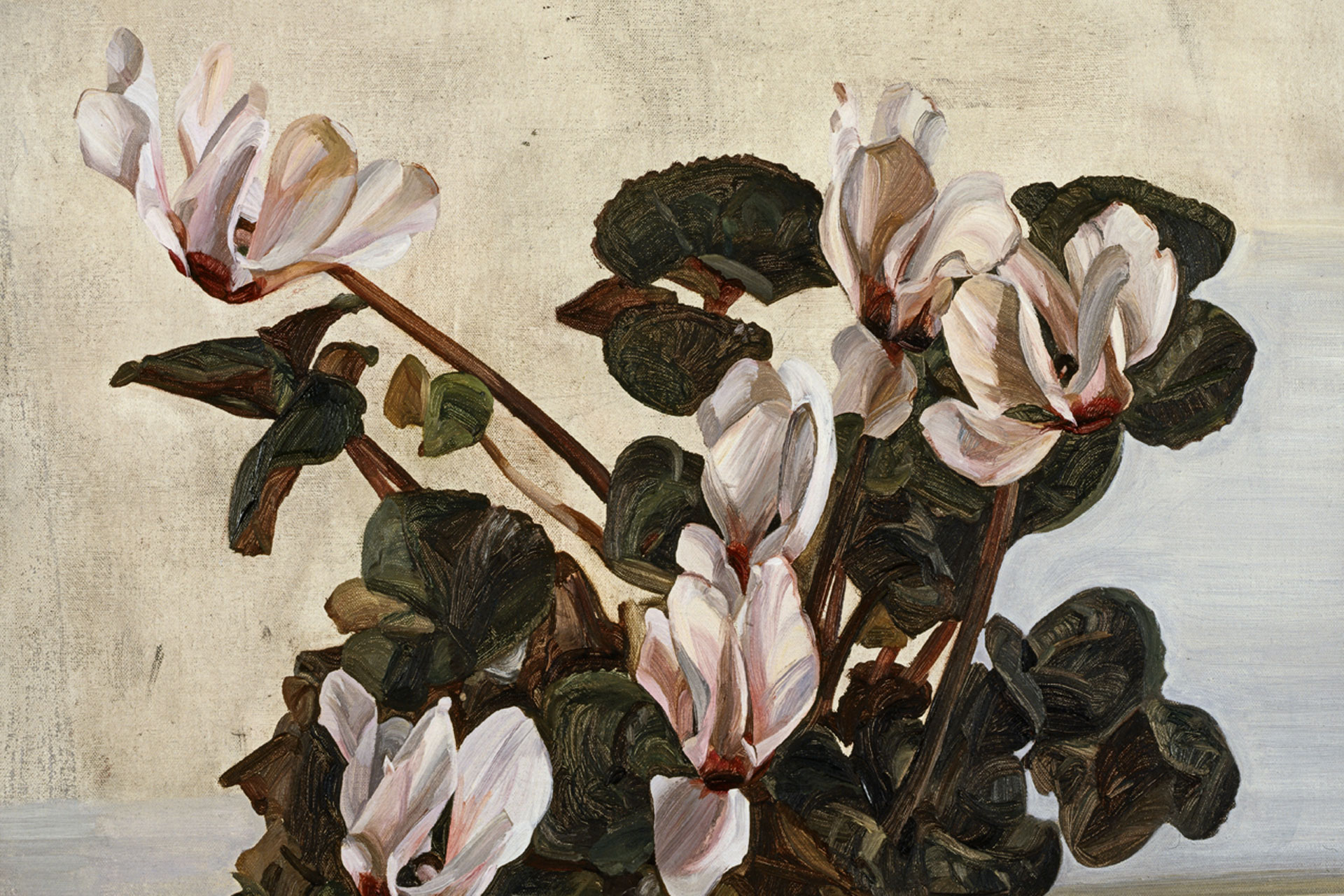 Lucian Freud's Plants Bloom in New Exhibition 'Plant Portraits'
See the everyday beauty of your potted plant
It might not be Kate Moss, or his fleshy impastoed nudes. But a new exhibition, Plant Portraits, considers one of Lucian Freud's most conspicuously overlooked sitters: his plants. And it's opening this October 14th at The Garden Museum in London. 
'Plant Portraits' Shows The Flowering Genius of Lucian Freud
Lucian Freud, known as one of the most remarkable portraitists of the 20th Century, isn't necessarily known first for his depiction of plants. It's his portraiture, with Kate Moss, Elizabeth II, and David Hockney and his raw, honest depictions of nudes that made his name.
But this new exhibition, Plant Portraits, outlines his magnificent, masterly and prolific study of biophilia. Freud once described his plant paintings as 'lots of little portraits of leaves'. And this exhibition is showing how Freud captured plants with the same life and character as his sitters.
The exhibition itself brings together a clutch of rare or never-before-seen etchings and paintings. Expect drawings included from his childhood in Berlin. And potted plants that strangely carried through all the way through Freud's life, from home to home. His garden in Notting Hill is also a subject.
Plant Portraits, is looking at the everyday unremarkable, imperfections of a potted plant; of everyday nature we take for granted. And how this can be beautiful. Freud loved imperfection. You'll see this in the exhibition's unwieldly buddleia spindling over in his Notting Hill garden. As well as the often yellowed leaves, blemishes, and tears of leaves that run across his oeuvre. It's all about celebrating the flaws of natural form, which gives you an understanding of how Freud captured his nudes: honest, stark, and full of life.
Curated by art historian and author Giovanni Aloi, the exhibition (which coincides with Lucian Freud's 100th anniversary of the artists birth, he was born 8 December 1922), wants these artworks to speak too about how our relationship with the vegetal world. And how this is more important than ever during our climate crisis.
It's actually quite unusual for plants to take centre stage of an exhibition of a major artist. Since typically in Western art, plants are often alienated to the marginalia of the picture (maybe at best with a bit of religious symbolism attached). Plant Portraits, says instead that it's never been more timely to observe and reconnect with the natural world, and put plants centre stage.
You can visit Plant Portraits at The Garden Museum.
Where? Garden Museum, Lambeth Palace Road, London, SE1 7LB. Opening hours: Monday to Sunday: 10am – 5pm
Book: Admission: £14, gardenmuseum.org.uk